There are usually three modes of shipping from China to Germany: shipping transport, rail transport, and sea transport. The shipping line to Germany is also a mode of transport chosen by many people . Due to their fast timeliness and high level of peace and security, logistics companies will provide door-to-door pickup, customs clearance, and delivery services, which are generally guaranteed for a long time. There are many different shipping routes to Germany. Let us introduce them to you.
Shipping to Germany - The complete library of shipping knowledge
Do you need a comprehensive shipping guide for transporting goods from China to Germany?
The duration and expenses of shipping from China to Germany are typically important considerations, so this article addresses various aspects of the shipping process.
Topics covered include import restrictions, customs regulations, shipping options, and required documentation.
We aim for you to better understand these matters by the end of this read.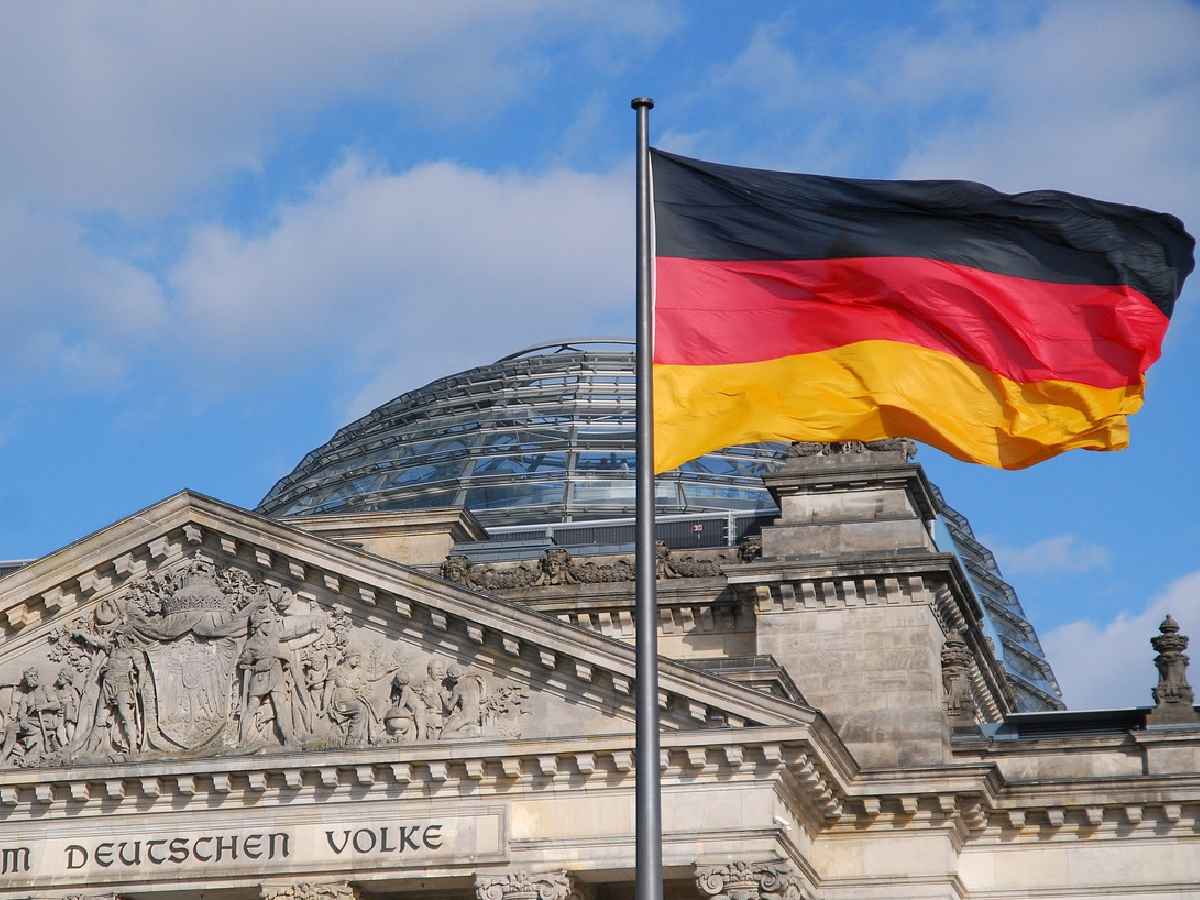 German import and export policy
Many foreign trade enterprises have wanted to develop the German market, but you must understand these tariff rules before exporting to Germany!
Import Restrictions
The only universally applicable import restrictions are those imposed based on United Nations sanctions. In addition to this, there are special licensing procedures for certain types of goods, primarily focused on military equipment and pharmaceuticals. Some import quotas are implemented by the European Union (e.g., for textiles), and Germany also follows these import quotas, freely issuing import licenses until the quotas are exhausted. The only universally applicable import restrictions are those imposed based on United Nations sanctions. In addition to this, there are special licensing procedures for certain types of goods, primarily focused on military equipment and pharmaceuticals. Some import quotas are implemented by the European Union (e.g., for textiles), and Germany also follows these import quotas, freely issuing import licenses until the quotas are exhausted.
Products prohibited from sale in Germany may sometimes be imported, but they will not be able to pass through customs and therefore have to be re-exported. Since the EU member states constitute a single European market,transporting goods between Germany and other EU countries cannot be defined as import or export. There are no longer border controls and customs duties within the EU, nor are there any transport restrictions apart from certain simple formalities required of travelers.
In the strictest sense, therefore, the terms "export" and "import" now refer only to trade between Germany and non-EU countries.
Import duties
Customs duties are the main type of tax that effectively raises the price of foreign goods above the price of domestic or EU goods. In Germany, customs duties are levied based on the value of the goods and the applicable tariff rates determined by the type of goods and their country of origin.
Goods imported from Iceland, Liechtenstein, Norway, and Switzerland are generally exempt from customs duties. The same exemption applies to most goods imported from Turkey and other EU candidate or potential candidate countries.
The tariff rates for manufactured products imported from other countries are often zero or rarely exceed 10%. Additional customs duties may occasionally be levied on specific products imported from certain countries under the European Union's guidance, usually due to anti-dumping cases.
The basis of the import VAT is the sum of the declared value of the goods plus the customs duty plus the transport cost within the EU.
Importing goods from non-European Union countries to Germany requires the customs duties and the payment of import value-added tax (Einfuhrumsatzsteuer, abbreviated as EUSt).
After declaring the value of the goods and determining the customs duties, the import value-added tax (EUSt) amount is calculated.
The standard rate for import value-added tax in Germany is generally 19%, while certain goods may qualify for a reduced rate of 7%.
The tax base for import value-added tax is the total declared value of the goods, the amount of customs duties, and the cost of transportation within the European Union.
German exports, customs clearance, customs declarations
Please see below for a detailed analysis of how to handle export customs clearance for shipping from China to Germany and what documents are required for export customs clearance.
Export Qualifications:
For GmbH companies in Germany, the first step in exporting goods is to register for a German customs number called EORI. Typically, after obtaining a tax number, businesses can obtain an EORI number by registering with the customs authorities at their registered location (VAT registration location). The application process usually takes 1-2 weeks.
Logistics methods: Air freight, sea freight, rail transport
There are currently three ways to export from Germany to China: air freight, sea freight, and rail transport. Due to the current pandemic, logistics may be unstable, so confirming the logistics time and price with a freight forwarder are important before proceeding. Once confirmed, you can proceed with the preparation of export documentation.
Export Documentation:
The documents required for export customs clearance include invoices, packing lists, and the corresponding HS customs codes for the products.
Information required for export products includes product name, weight, packaging method (pallet or box), pallet/box dimensions, overall volume, shipping date, recipient or freight forwarder's name, and address.
Customs Clearance Process:
After preparing the export documentation, it is necessary to engage a German customs clearance company for customs clearance. (Note: Goods cannot be released from the warehouse without customs clearance and must await customs inspection.)
Once customs clearance is successful, you will receive the customs clearance document called ABD (Ausfuhrbegleitdokument) from the customs clearance company. Submit the ABD, invoice, and packing list to the corresponding freight forwarder for the export of the goods. With the ABD, the freight forwarder can arrange for the pickup and export of the goods.
After a successful export, the customs clearance agent will provide an export certificate called AV (Ausgang Vermerkung) with a customs watermark. With the AV document and invoice, you can proceed with the export tax refund process.
Air freight to Germany
Many customers who ship to Germany choose the international air transport method because although the cost of international air transport is a bit higher compared to sea and rail, it can greatly shorten the delivery period and arrive in Germany quickly.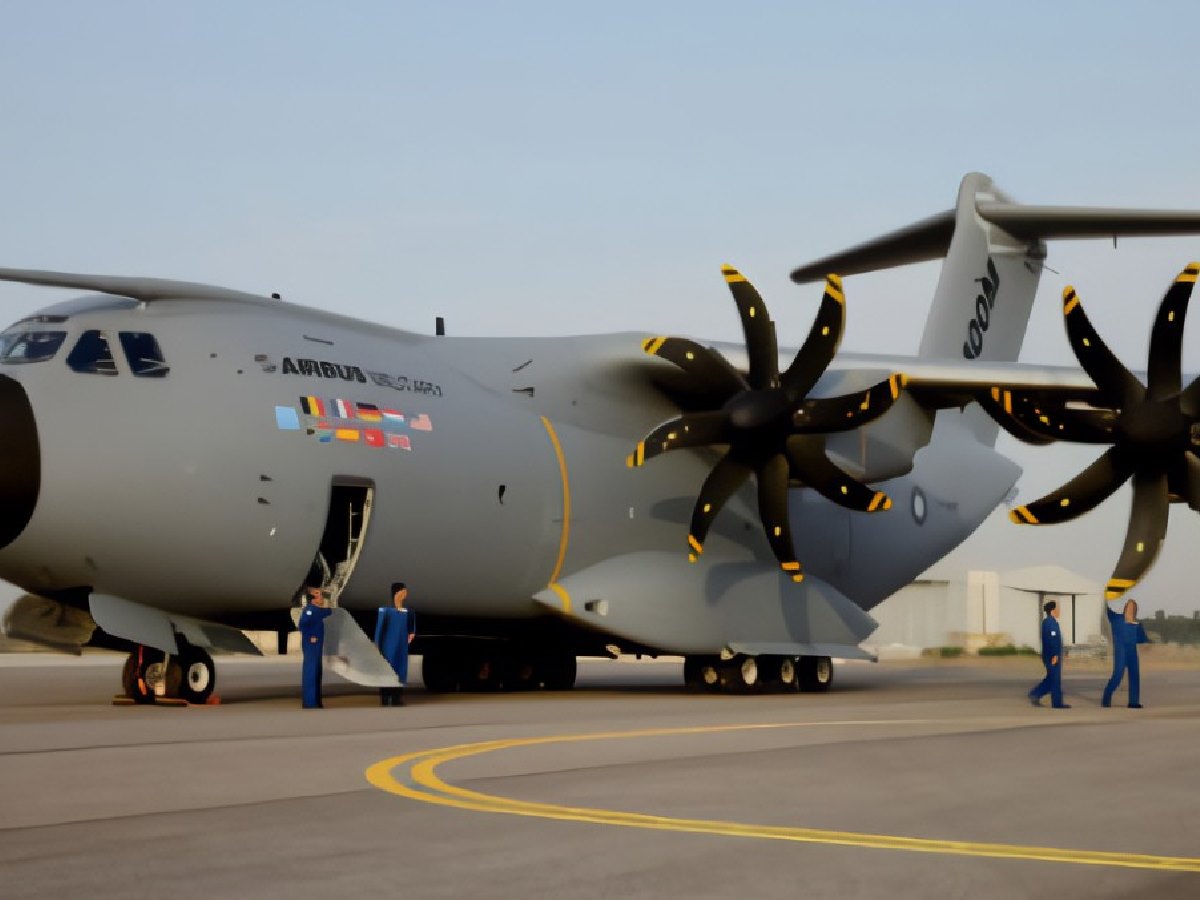 Main airports in Germany
Frankfurt Airport: Located in Frankfurt, Germany, it is the busiest airport in Germany and one of the largest cargo hubs in Europe. Frankfurt Airport is a major hub for Lufthansa, the German flagship carrier, and serves as a crucial point of departure and arrival for numerous international flights.
Munich Airport: Situated in Munich, Bavaria, it is the second-largest airport in Germany and a significant center for air transportation. Munich Airport is renowned for its modern facilities and efficient services. It is one of the major hubs for German airlines.
Düsseldorf Airport: Located in Düsseldorf, Germany, it is one of the largest airports in the western region of Germany. The airport offers domestic and international flights, providing convenient connections to various cities in Europe.
Hamburg Airport: Situated in Hamburg, Germany, it is a major airport in the northern region of the country. Hamburg Airport is an essential part of Germany's aviation network, offering a wide range of domestic and international flights.
Berlin Brandenburg Airport: Located near Schönefeld, a city close to Berlin, it is Germany's newest international airport. Officially opened in 2020, Berlin Brandenburg Airport replaced the former Tegel Airport and Schönefeld Airport, becoming the primary aviation hub in the Berlin region.
Express services in air transport
DHL Express from China to Germany: the first weight shipping cost is 153 RMB/500g, the second weight shipping cost is 45 RMB/500g, the time limit is only 2-3 working days, complete air freight to and from. The feature is that it is expensive but fast; urgent and valuable goods can go through this channel. As long as it is not sensitive goods, it must be the safest and most secure.
EMS Express from China to Germany: first weight shipping is 159 RMB/500g, refill shipping is 43 RMB/500g, and the time limit is 5-20 working days. Suitable for sensitive goods, a little expensive, the time limit if the general goods are fast, sensitive goods may be delayed.

Economy EMS from China to Germany: the first weight shipping cost is 139 RMB/500g, the refill shipping cost is 38 RMB/500g, and the time limit is 5-10 working days. This is not the same as the EMS that can take sensitive goods, except that it cannot take sensitive goods, and the time efficiency and price are better than the previous EMS.
The above prices are collected online for reference only. If you need an accurate price, please contact us, and we will have an expert to provide you with the most accurate quote.
Advantages of airfreight in Germany
● Speed: Air freight is one of the fastest logistics options, greatly reducing the transportation time of goods. With frequent flights between China and Germany, shipments can typically reach their destination within a few days, making it suitable for time-sensitive cargo.
● Global Coverage: Air transportation networks span the globe, and there are well-established air routes between China and Germany. Regardless of the origin and destination cities in China and Germany, air freight provides a fast and convenient transport option.
● Safety: Air transportation has a high level of security, with strict safety measures implemented by airlines to protect goods. Special packaging and handling are applied to cargo during transit, reducing the risk of damage or loss.
● Flexibility: Air freight offers transportation solutions for various types of cargo, including general goods, hazardous materials, perishable goods, and more. Regardless of the type of cargo and specific requirements, air freight can accommodate different needs.
● Traceability: Air cargo provides real-time tracking and information updates, allowing you to monitor the location and status of your shipment. This traceability feature helps you better manage your supply chain and delivery timelines.
Sea freight to Germany
German ports play an important role in the import and export trade, and their shipping industry is quite well-developed. Shipping from China to Germany must pass through these ports, which are interconnected with other countries via major shipping routes.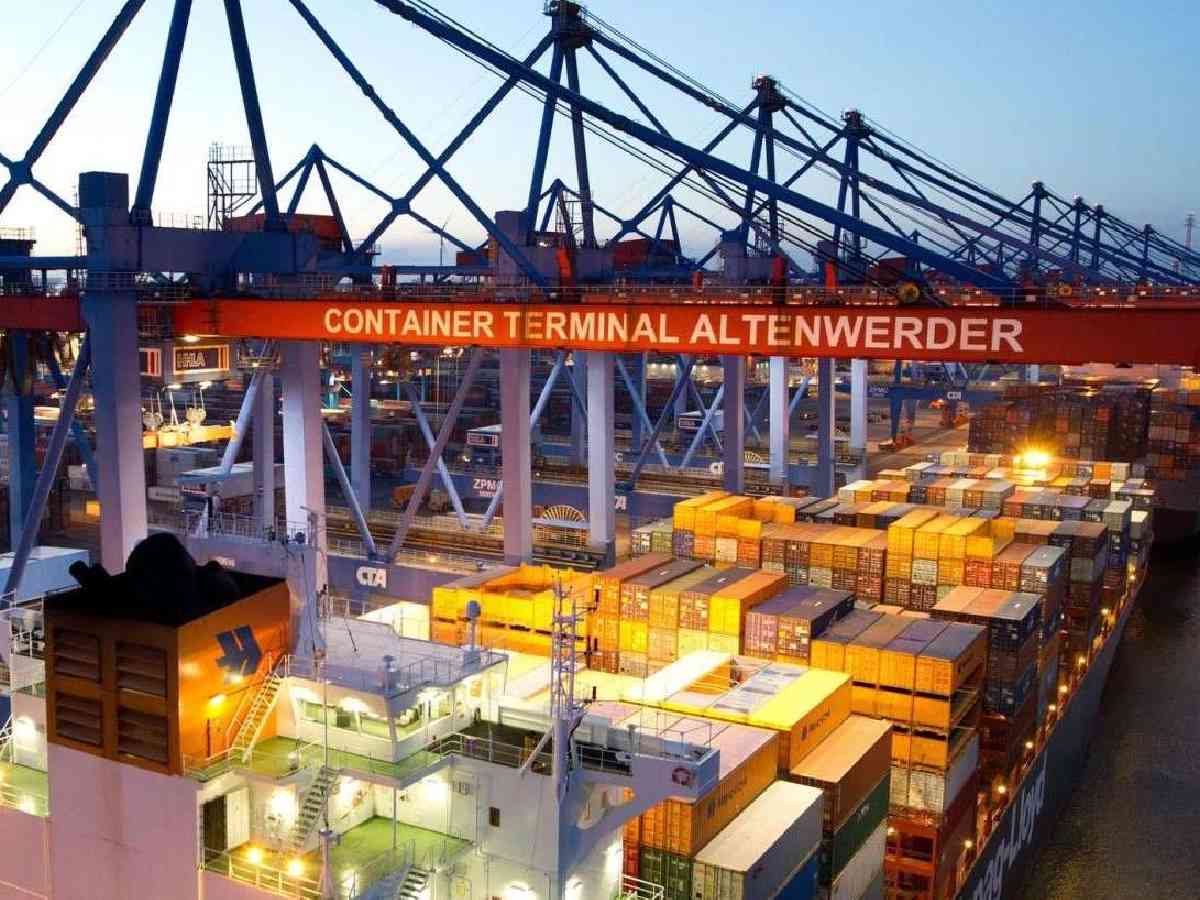 Major seaports in Germany
Hamburg Port
Hamburg Port, situated on the Elbe River in Germany, around 110 kilometers from the North Sea, is the largest port in the country and renowned as the "gateway to the world." With a vast expanse of 7,250 hectares, it boasts 320 berths capable of accommodating all types of vessels.
Duisburg Port
Duisburg Port extends along the river for nearly 40 kilometers. It is located in Duisburg, Western Germany, about 20 kilometers north of Düsseldorf. The port is situated between the kilometer markers of the Rhine River and the Ruhr Strait. It is Germany's primary inland shipping port and is also considered the largest inland port in Europe, as well as the largest in terms of overall public and private port facilities worldwide.
Bremen Port
Situated on the Weser River, approximately 70 kilometers from the North Sea, Bremen Port is not only one of Germany's largest ports but also a significant industrial hub. Renowned as the world's busiest automobile transport port, it plays a vital role in the transportation of vehicles.
Emden Port
Emden Port is the third largest port in Germany and is situated in the northwest part of the country, near the East Frisian North Sea coast along the Ems River. It is one of Germany's busiest and largest non-tidal inland ports. The port features one of the largest sea locks and operates throughout the year.
Rail freight to Germany
First of all, German rail transport is divided into two types of transport: less-than-truckload and full truckload: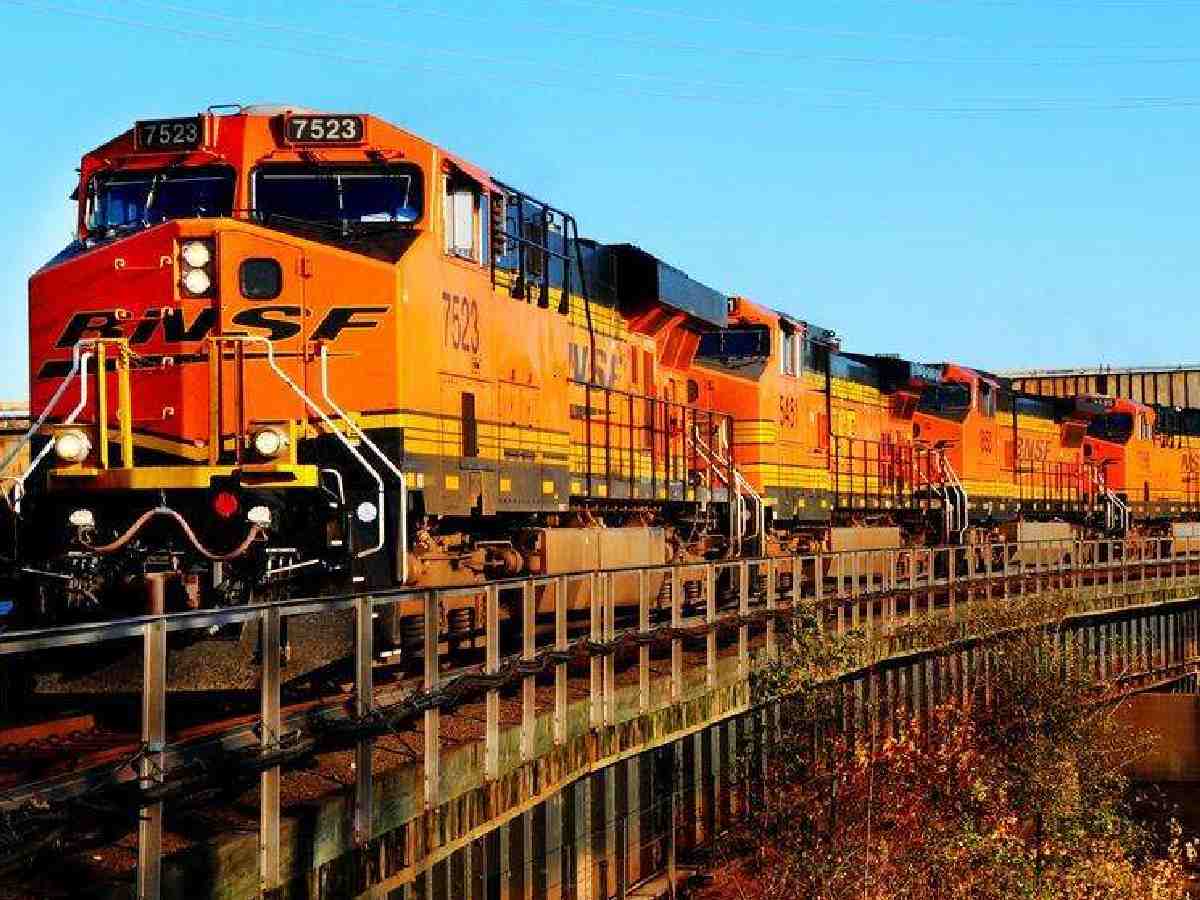 Less-than-truckload transport

For some, cargo volume is relatively small, not enough to reach the entire container requirements, is the use of less-than-truckload transport, need to share a vehicle with other goods of the same destination, the same nature of transport, for some routes are required in transit. The volume and quantity of the goods are also regulated, specific to the logistics company to consult clearly.
Full Truckload Transport
Full truckloads, i.e., goods of sufficient standard to fill a container, can be transported in one truckload, usually one truckload. It is supported by direct transport to some European countries, without too many other links on the way, with a high degree of safety and a relatively fast timeframe.
You also need to choose a suitable logistics transport method according to your actual situation so as to ensure that your goods can be transported in a more timely manner and also save costs.
Rail costs are also somewhat cheaper than air freight, with freight prices calculated as follows:
The freight for containerized cargo is calculated based on the number of containers used and the container freight rates specified in the "Railway Freight Rate Table." The freight rate per container for containerized cargo is calculated as Base Rate 1 + Base Rate 2 × Freight Kilometers.
As for the general billing standards, for 1-4 cubic meters, the rate is 28 CNY/kg; for 5-8 cubic meters, the rate is 26 CNY/kg; for ≥9 cubic meters, the rate is 25 CNY/kg.
Please note that the specific charging standards may vary due to market price fluctuations, and the prices mentioned above are for reference only. It is recommended to consult for the actual prices.
Conclusion
Shipping from China to Germany is very well developed, whether, by sky, sea or land, there is an extremely fast road. If you have goods to be transported, we highly recommend you choose rail transport, as we have special channels to ensure that your goods arrive quickly and safely. jike Huo Yu Jia Headley is your reliable partner for importing from China to Germany.
FAQS
Customs formalities and documentation requirements?
Exporting and importing goods must comply with German and EU customs requirements. This includes proper customs documents, inspection requirements, and other necessary certificates. Failure to comply with customs requirements can result in goods being detained or clearance delays.
Are the transit times and logistics arranged accurately?
Transit time is a common concern when shipping goods over long distances. Factors such as weather conditions and traffic can affect the delivery time. Therefore, making proper logistics arrangements and estimating the time frame in advance is important.
What are the packaging and labeling requirements?
Goods must be properly packaged and labeled according to German and international transportation standards. Correct packaging and labeling help protect goods from damage and ensure smooth transportation and delivery.