In today's increasingly frequent trade between China and Vietnam, the logistics industry has become an important bridge for trade between China and Vietnam. The logistics industry has naturally become an important bridge between China and Vietnam.
The main means of transport between China and Vietnam are sea, land, and air express. We started to pay attention to the Vietnamese market in 2008, the sharp rise in China's employment and other costs, Chinese factories have been relocated to Vietnam, and currently, the market is 5,000 containers per week from South China to Vietnam.
Shipping to Vietnam - The complete library of shipping knowledge
Are you engaged in trade between China and Vietnam?
During this journey, do you encounter certain uncertainties?
If so, this guide will provide you with the answers you seek.
I will share helpful information that you should know about shipping from China to Vietnam.
Topics covered include import and export of goods, Vietnamese customs, transportation costs, Vietnamese taxes and tariffs, and more.
I am confident that you will gain clarity and understanding after reading this guide.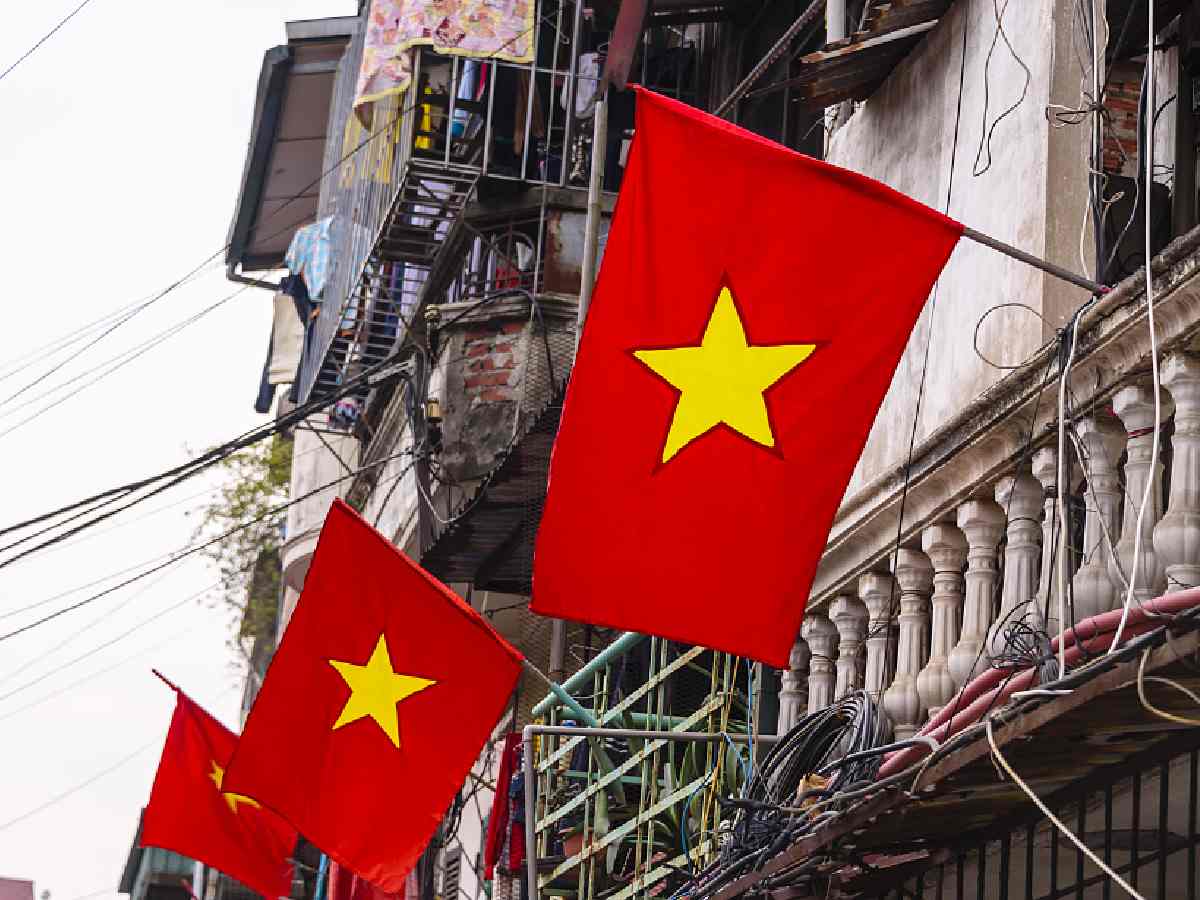 Import and Export Policy of Vietnam
Import License: According to Vietnam's import management system, certain goods require an import license to be imported into Vietnam. These goods include restricted items, sensitive goods, and specific categories of products. Importers must apply to the relevant authorities in Vietnam and obtain the corresponding license.

Export License: The export of certain goods may require an export license, especially for agricultural products, pharmaceuticals, chemicals, and some sensitive technologies. Exporters need to apply to the relevant authorities in Vietnam and meet the requirements for an export license.

Tariffs and Import Taxes: Vietnam implements a tariff system, levying tariffs on imported goods based on their classification and country of origin. In addition, Vietnam also imposes special consumption taxes, value-added taxes, and other related fees on certain specific goods. Tariff and import tax rates vary depending on the nature and classification of the goods.

Trade Agreements: Vietnam has signed bilateral and multilateral trade agreements with many countries and regions, such as China, the United States, the European Union, and ASEAN. These agreements provide more favorable conditions and opportunities for tariff reductions in Vietnam's import and export business.

Import and Export Procedures: Imported and exported goods must comply with Vietnamese regulations and standards, including labeling , product quality, hygiene, and safety requirements. Importers and exporters must comply with the regulations of Vietnam Customs and complete the necessary declarations, customs clearance, and payment of related fees.

Regulations relating to customs declaration and tax clearance of goods
First, let's talk about tariffs. The tariff rate is generally 10% of the value of the goods, and there are also some additional taxes based on the value. There shouldn't be major issues in other aspects besides customs clearance and declaration. If the client has import and export documentation in China and the recipient in Vietnam has import qualifications, they can use their documents for customs clearance and declaration. The client will need detailed information about the goods, such as customs codes, composition, customs declaration forms, packing lists, photos of the goods, and invoices.
Some notes on shipping to Vietnam
Customs documents: Bill of lading, invoice, packing list, and certificate of origin (FORM E or CO).

The customs declarant must provide sufficient and accurate information about the goods to facilitate timely customs clearance. Inaccurate or incomplete product descriptions and under-declaration of goods may lead to rejection by local customs. Discrepancies between the declared weight and the actual weight can also cause clearance delays, so ensuring that all information on the waybill is accurate is essential.

Vietnam has relatively short shipping schedules but longer customs clearance times. Communicating with your freight forwarder about applying for the destination port's demurrage and free container storage periods is crucial. It is advisable to use electronic release and ensure that all payment for the goods has been collected before releasing the documents.
Tax policy in Vietnam
● Tariffs: Vietnam implements a tariff system for imported goods. Different tariff rates are imposed on imported goods based on their classification and country of origin. Tariff rates may vary depending on the nature and classification of the goods.
● Value-Added Tax (VAT): Vietnam levies a value-added tax on most imported goods, with a general tax rate of 10%. VAT is calculated and collected based on the selling value of the goods, and importers are required to pay the corresponding VAT fees.
● Special Consumption Tax: Vietnam imposes a special consumption tax on goods such as automobiles, alcoholic beverages, and cigarettes. The tax rates for special consumption tax vary depending on the type and nature of the goods.
● Anti-Dumping Duties: If certain imported goods are determined to be dumped (sold at prices below the market value), Vietnam can impose anti-dumping duties to protect its domestic industries. The anti-dumping duties vary depending on the specific circumstances and may result in additional taxes on imported goods.
● Duty-Free and Reduced Tariffs: Vietnam provides preferential measures such as duty-free or reduced tariffs on certain imported goods based on different trade agreements and policies. For example, Vietnam has signed free trade agreements with various countries and regions, allowing importers to enjoy reduced or duty-free treatment.
It is important to note that Vietnam's import tax policies may be adjusted based on government policies and changes in the trade environment.
Air freight to Vietnam
If the number of goods transported at once is not very large and the logistics timeliness requirements are relatively high, it is more appropriate to use the airfreight method for Vietnam because it is a formal customs declaration, so the relevant customs declaration documents can be provided in full. And for transport, choose this air freight to ensure timeliness at the same time, but also in the transport process to reduce the emergence of lost pieces and other problems.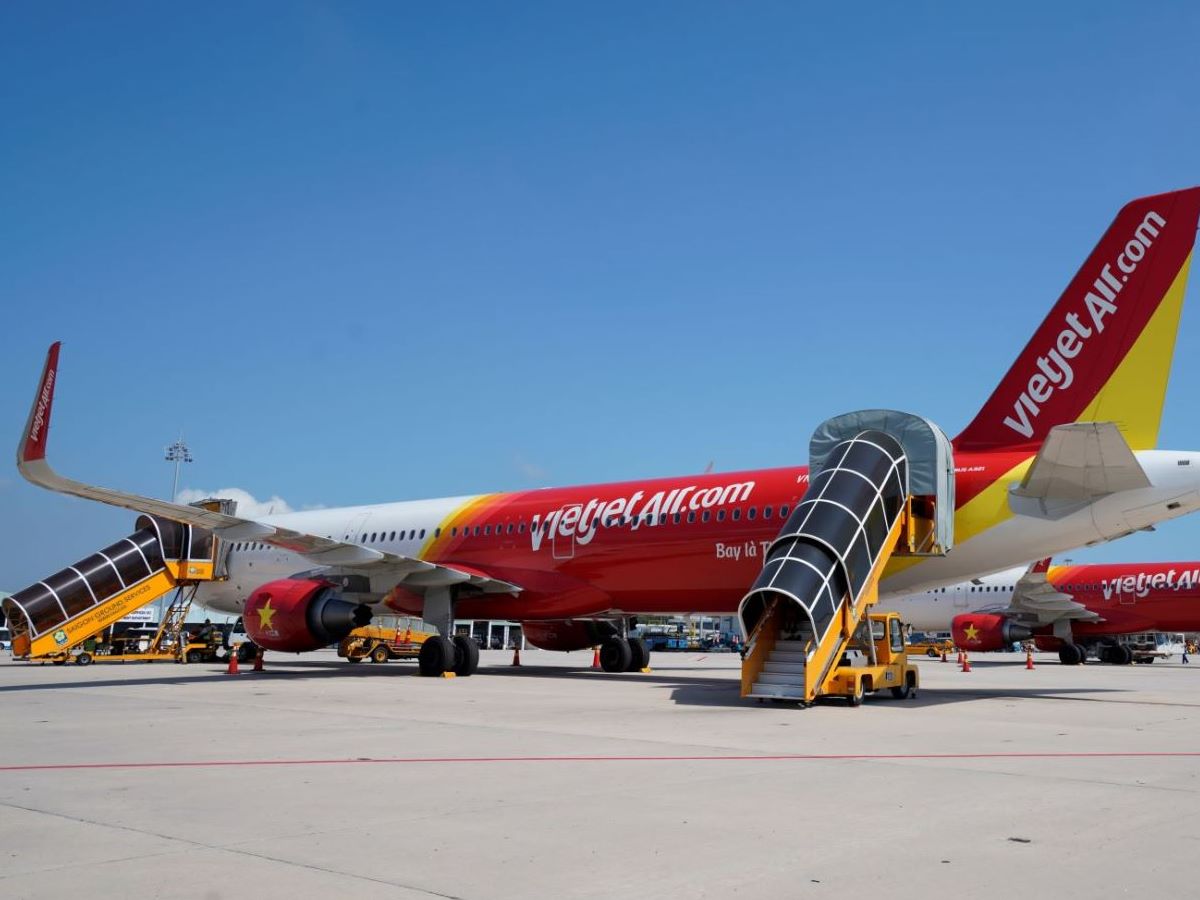 Major airports in Vietnam
Ho Chi Minh City Tan Son Nhat International Airport: Located in Ho Chi Minh City, Vietnam, it is the largest airport in the country and the one with the most flights, with many international flights stopping in Ho Chi Minh before connecting elsewhere. The distance from the city is approximately 8 kilometers.
Direct flights to China: Guangzhou, Chengdu, Shanghai, Beijing, Nanning, and Shenzhen.
Hanoi Noi Pai International Airport: It is the hub base of Vietnam Airlines and the largest airport in northern Vietnam, and the second largest in Vietnam. It is approximately 45 km from the city center.
Direct flights to China: Beijing, Chengdu, Guangzhou, and Shanghai.
Da Nang International Airport:Da Nang International Airport is situated in Da Nang, Vietnam. It is the largest airport in central Vietnam, the third largest in the country, and one of the three international airports in Vietnam. The airport is approximately 2 kilometers away from the city.
Direct flights to China: Nanning, Shenzhen, Guangzhou, Chengdu, Hangzhou, and Chongqing.
Nha Trang Cam Ranh International Airport: Located in Cam Ranh City, Khanh Hoa Province, Vietnam, this is the fifth largest airport in Vietnam, and this airport is served by Vietnam Airlines and Jetstar Pacific Airlines for domestic flights. It is approximately 36 km from the center of Nha Trang.
Direct flights to China: Guangzhou and Hangzhou.
Phu Quoc International Airport, Phu Quoc Island: Also known as Yang Dong Airport, it is located on Phu Quoc Island in Kien Giang Province, the largest island in Vietnam, and serves visitors to the island's beautiful beaches.
Direct flight point to China: Guangzhou.
Advantages of airfreight in Vietnam
Fast shipping: Airfreight is a fast mode of transport for goods that need to be delivered urgently and quickly. Airfreight from China to Vietnam can often be completed in a short time, significantly reducing delivery times.
Global network: China has an extensive air network connecting major airports around the world. This means that it is easy to deliver goods from various cities in China to destinations in Vietnam.
High-volume shipments: Airfreight is suitable for high-volume shipments and is particularly cost-effective for lighter-weight and larger shipments. With airfreight, you can move large volumes of goods at the same time, increasing the efficiency of your logistics.
Good service quality: Air freight logistics services are well-developed in China, with airlines and freight forwarders offering high-quality services, including cargo tracking, customized customs clearance, and professional logistics operations.
Flexibility: Airfreight offers flexible shipping options, allowing for different flights and classes of service depending on the characteristics and urgency of the cargo. This makes airfreight ideal for handling urgent orders and time-sensitive shipments.
Sea freight to Vietnam
For large quantities or small but voluminous goods, container shipping logistics is a suitable choice for transporting goods in Vietnam. This transportation method ensures both efficiency and safety, allowing for the transportation of a large volume of goods at once, making your shipping to Vietnam feel easy.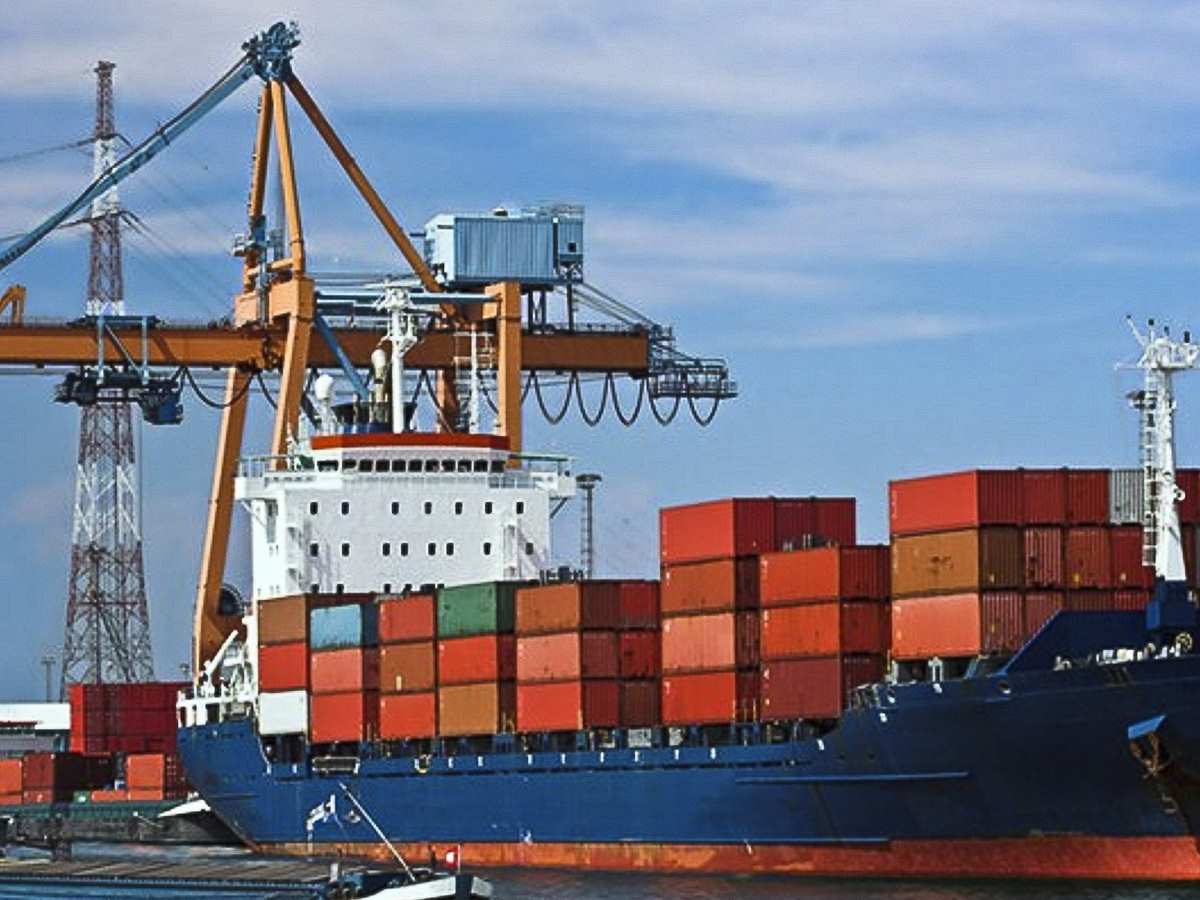 Major seaports in Vietnam
Vietnam has many inland waterways, and inland transportation is relatively developed. In addition, with over 3,000 kilometers of coastline, Vietnam has well-developed coastal ports. There are 30 ports in Vietnam, including 11 major ports. The main ports in Vietnam include Da Nang, Hai Phong, Hanoi, Ho Chi Minh City, Keo Nha Cai, Ho Chi Minh Cat Lai, Ho Chi Minh New Port, Ho Chi Minh Port, Vung Tau Port, and Qui Nhon Port.
Ho Chi Minh Port
Situated on the western bank of the lower Saigon River in southern Vietnam, Ho Chi Minh Port, also known as Saigon Port, is located in the northeast of the Mekong Delta. Ho Chi Minh currently has three terminals: NEW PORT, VICT PORT, and CAT LAI PORT.
The container throughput of Ho Chi Minh Port in 2018 was 6.33 million TEU, up 6.8% from the previous year and ranked 26th in the world.
Advantages of shipping to Vietnam
● Capacity for Large Volume: Sea vessels have a substantial capacity to carry a large volume of goods. This makes sea freight suitable for businesses involved in bulk exports or imports between China and Vietnam.
● Reliability and Frequency: China and Vietnam have well-established shipping routes and multiple shipping lines operating between the two countries. This ensures regular and reliable departures, offering businesses flexibility and convenience in planning their shipments.
● Infrastructure and Ports: China and Vietnam have developed ports and infrastructure to support maritime trade. Major ports in China, such as Shanghai, Ningbo, and Guangzhou, have efficient connections with Vietnamese ports like Haiphong, Ho Chi Minh City, and Da Nang. These ports are equipped with modern facilities to handle large container vessels and ensure smooth cargo operations.
Land freight to Vietnam
Among the three different types of freight transportation to Vietnam, Vietnamese land transportation has always been very popular. It combines the advantages of all transportation modes and enhances safety and reliability. It offers high transportation efficiency and simple procedures. However, it should be noted that despite these advantages, this mode of transportation has a disadvantage in terms of pricing. This is because it relies on border customs clearance, which means it cannot provide formal documents for Vietnam's import customs clearance to the consignee in Vietnam.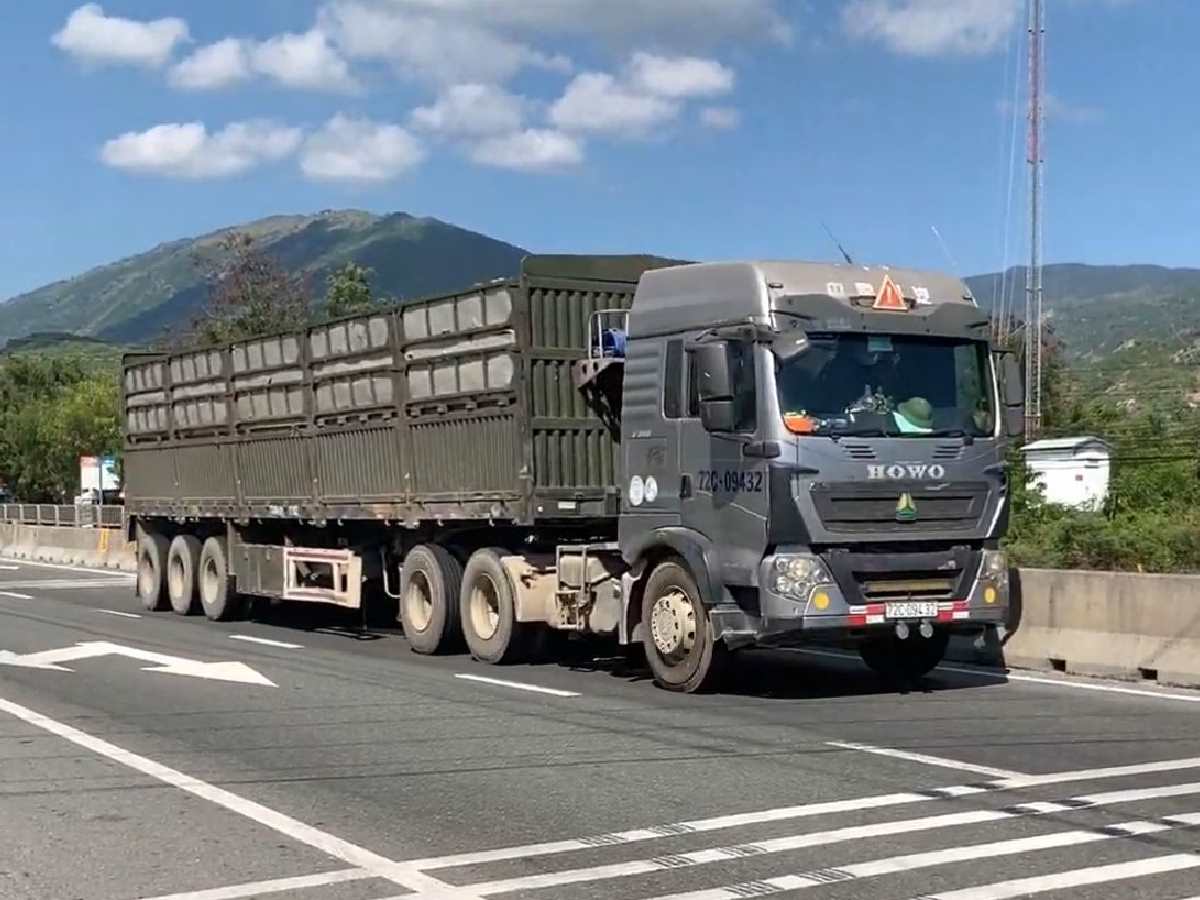 Transport rates from China to Vietnam
Air freight rate
If you want to get a more accurate quote, then it is recommended to consult our customer service because they will be more clear about this; they can provide Guangzhou, Shanghai, Shenzhen, and other places to Vietnam air freight prices, which includes the cost, will give you a clear, because from our domestic to Southeast Asia will be closed, so the air freight price is not too high, to Vietnam air freight is also in about 12 yuan a kilogram.
Sea freight rate
The transportation cost from Haiphong Port in Vietnam to Caofeidian Port in China ranges from 200 to 400 RMB per ton. Here are several common calculation methods for Vietnamese export sea freight:
1CBM = 1000KG
If the actual volume is 0.8 cubic meters and the actual gross weight is 1200 kilograms, then the freight cost would be 1200/1000 multiplied by the rate.
1CBM = 750KG
If the actual volume is 0.8 cubic meters and the actual gross weight is 1200 kilograms, then the freight cost would be 1200/750 multiplied by the rate.
1CBM = 500KG
If the actual volume is 0.8 cubic meters and the actual gross weight is 1200 kilograms, then the freight cost would be 1200/500 multiplied by the rate.
1CBM = 363KG
If the actual volume is 0.8 cubic meters and the actual gross weight is 1200 kilograms, then the freight cost would be 1200/363 multiplied by the rate.
The above rates are for reference only, and these rates are usually influenced by a number of factors such as market supply and demand, fuel prices, type of cargo, and distance traveled and may change over time. It is recommended that you contact us directly for the latest rate information we will provide you with a specific quote.
Conclusion
You can arrange your cargo according to your actual situation, from China to Vietnam by sea, from China to Vietnam by truck, and from China to Vietnam by air. Each way corresponds to the situation encountered. If you are really drifting, we will advise you accordingly. Shipping to Vietnam, JIKE offers its customers the best transport solutions.
FAQs
What is the transportation time from China to Vietnam?
Sea transportation usually takes longer than air transportation. The transportation time of goods may be delayed due to various factors such as weather conditions, route congestion, customs inspections, etc. It is important to understand the transportation time and plan ahead.
What are the transportation costs from China to Vietnam?
Transportation costs are an important factor to consider. Sea transportation is generally more cost-effective, but the specific costs will be influenced by factors such as the weight, volume, and transportation distance of the goods, as well as related service charges, etc. Before arranging the transportation of goods, you can discuss and clearly understand the relevant costs with JIKE.
Is my shipment secure?
Ensuring the security of your shipment is an important task. JIKE has extensive experience and professional knowledge to provide customers with the best transportation solutions, ensuring the safety and timely delivery of goods.
What procedures do I need to complete for import and export?
Import and export goods need to go through customs inspections and approvals. It is important to understand and comply with Vietnam's import and export regulations and prepare the necessary documents and certificates to ensure smooth customs clearance for the goods.
How can I know the whereabouts of my shipment?
Knowing the transportation status of your goods and providing accurate shipment tracking information is crucial. JIKE provides real-time transportation tracking and customer support to ensure that customers receive comprehensive service throughout the transportation process.