As a professional China freight forwarder shipping to Nicaragua, we experience the development of the import and export in Nicaragua. It imports a lot of commercial products, a whopping $502 million from China, including oil, natural gas, automobiles, large vehicles, household appliances, beverages, pharmaceuticals, aluminum, electrical equipment, plastic gear products, parts for advanced electronics, epoxy compounds, adhesives, foam tapes, lathe machines, agricultural equipment, medical equipment, heavy machinery, food processing equipment, solar signs, and LED products, etc. Shipping to Nicaragua for the first time or regularly can present many challenges. Many factors must be considered to ensure the successful transportation of goods to Nicaragua, including business culture, language, and customs regulations. Here, we will show you the complete guide on shipping to Nicaragua.
Free Quote from China to Nicaragua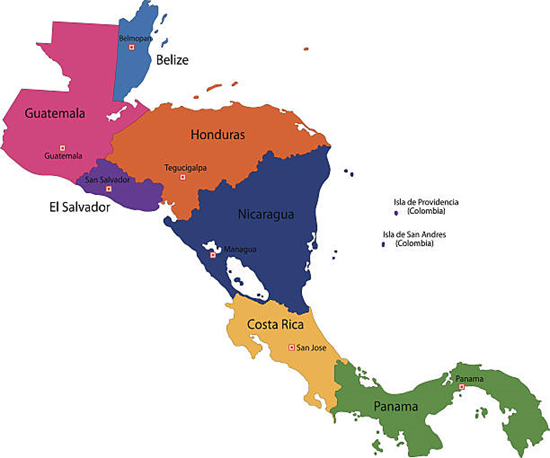 How does shipping to Nicaragua work?
Transportation to Nicaragua can be done in the following steps:
Prepare cargo information: Provide accurate details, including cargo type (product name), quantity, weight, dimensions, and value. This will help determine the most appropriate mode of transportation and service.

Choosing the right freight forwarder: Working with an experienced and reputable freight forwarder is essential. They will help you with the transportation details, provide professional advice and services, and ensure that your shipment arrives safely at its destination.

Determination of mode of transportation: The selection of the appropriate method of transportation, including sea and air transportation, is based on the nature of the goods and the time-sensitive requirements. Sea freight suits large volumes of goods and longer transit times, while air freight is ideal for time-sensitive goods and smaller books.

Provide necessary documents: The freight forwarder will ask you to provide required documents such as invoices, packing lists, shipping insurance documents, and export licenses. Make sure you have all the documents ready to avoid any delays when shipping to Nicaragua.

BOOKING TRANSPORTATION: Book your transportation services with a freight forwarder. They will handle the booking with the airline or shipping company and arrange your goods' loading and transportation.

The freight forwarder will offer comprehensive tracking and monitoring services, allowing for real-time tracking of the shipment's whereabouts and status during the entire transportation journey. This meticulous oversight guarantees the secure and timely arrival of the shipment at its designated destination.

Customs clearance and delivery: Upon arrival of the goods in Nicaragua, the freight forwarder will assist with customs clearance procedures and arrange for delivery of the goods to the designated destination, which may be the port of destination or the final shipping address.
By working with a professional freight forwarder, you can ensure smooth, efficient, and reliable transportation of goods from China to Nicaragua. They will provide customized solutions according to your needs and assist you in all matters related to transportation.
Ocean Freight Shipping to Nicaragua
Ocean transportation is the most cost-effective option for transportation shipping to Nicaragua. Ocean shipping offers door-to-door, door-to-port, or port-to-port services. When shipping from China, it covers all major ports in China, such as Shanghai, Shenzhen, Ningbo, Qingdao, Guangzhou, Tianjin, Dalian, Xiamen, Hong Kong, and Macau. You can ship your cargo to different inland cities in Nicaragua, such as Managua, Leon, Esteli, Matagalpa, etc. Corinto is usually the destination port for ocean freight arriving in Nicaragua.
As a general rule, maritime transportation offers a more cost-effective alternative compared to air transportation. Sea freight offers greater flexibility and can carry a wider variety of goods in larger quantities and sizes, including even bulky items such as automobiles. However, ocean freight has a relatively longer transit time.
Ocean freight is still an option, even if you are a small importer. By using LCL (Less than Container Load) ocean freight, you can pay for the space you need without renting an entire container. This method offers you flexibility and economy, so it is perfect indeed.
When choosing between LCL (Less-than-Consolidated Container) and FCL (Full Container), you need to consider several factors:
Shared Containers: Is it acceptable for you to share a container for your shipment with another company's shipment? If so, LCL may be the option for your needs.

Quantity of cargo: If your order is more than 50% of a container, you should compare the prices of FCL and LCL. Even if you can't fill the whole container, filling a container with cargo may be more cost-effective.

Speed of Transportation: Compared to LCL, FCL transportation will be faster because your cargo does not need to be consolidated and disassembled at the port of origin and destination.

Loading time: Can your company prepare enough goods to fill a container in a reasonable amount of time?

Container Closure: Do you want to keep your container closed during transportation? If so, you should choose FCL transportation.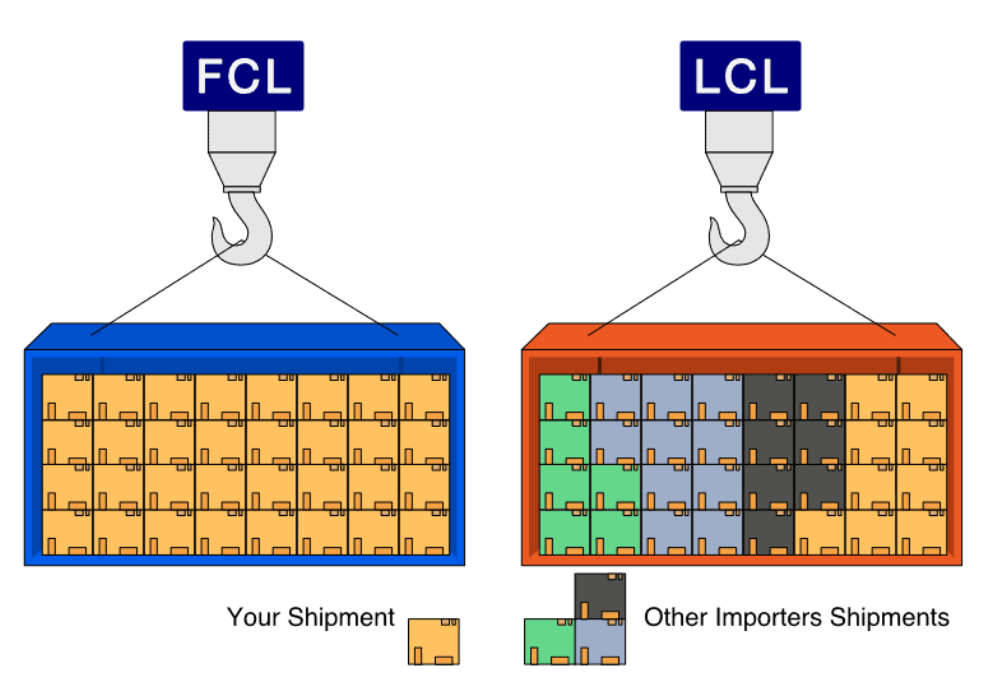 Time of sea shipping to Nicaragua
It usually takes between 28 and 40 days to transport goods to Nicaragua, depending on the distance between the ports of origin and destination and the choice of sea route.
How much does it cost to ship to Nicaragua in 2024?
Below are the average prices for loading and shipping containers from significant city ports in China to Corinto, Nicaragua, including 20-foot and 40-foot containers (FCL) with all types of cargo, e.g., commercial cargo, vehicles, personal belongings, etc. However, please note that the below price is not fixed, and it fluctuates or changes based on the price market.

Free Quote from China to Nicaragua
China Ports
Container type
prices
Shanghai

20FT

40FT

$880

$2550

Qingdao

20FT

40FT

$880

$2550

Shenzhen

20FT

40FT

$1150

$2850

Tianjin

20FT

40FT

$1150

$2850

Ningbo

20FT

40FT

$1150

$2850

Hong Kong

20FT

40FT

$1250

$2850

Guangzhou

20FT

40FT

$1550

$2850
Air freight to Nicaragua
Air freight is a fast and safe way to ship goods and is particularly suitable for transporting small quantities. Consider sea freight for shipments over 500 kilograms, while for loads under 500 kilograms, air freight is an excellent option. Managua International Airport is the only airport in Nicaragua that handles international destinations and cargo transportation.
Air freight costs are usually higher when compared to other shipping methods due to fast delivery and premium services. Before choosing air freight, make sure you understand how air freight is billed. For new shippers, air freight usually uses the billable weight rather than the actual weight to calculate the cost. So, ensure you know the exact billing rules in advance to ensure everything is understood.
Air cargo transportation has certain limitations on the size, weight, and type of cargo. Specific special cargo or cargo that exceeds the limits may not be able to be transported by air and will need to find an alternative mode of freight transportation. Be sure to classify your shipment to determine if it is general or special cargo. Special cargo may require additional inspection and supervision, so make sure you understand the nature of your shipment and adjust your logistics plan as needed. If you have no idea what to do, please contact Jike for advise or shipping solutions.
General cargo includes electronics, jewelry, pharmaceuticals, watches, wallets, and other personal accessories. In contrast, special cargo includes fragile items, dangerous goods (such as certain chemicals), and items requiring temperature control (such as seafood).
Time of air shipping to Nicaragua
Depending on the chosen route, the average transportation time for air cargo from China to Nicaragua is usually 4 to 8 days. This may vary when large quantities of freight are transported due to increased market demand.
Cost of air shipping to Nicaragua
The average cost of international air freight shipping to Nicaragua from China is around US$4-10 per kilogram. Still, the actual price may vary depending on the nature of the goods, different ports, weight charges, and other factors.
Free Quote from China to Nicaragua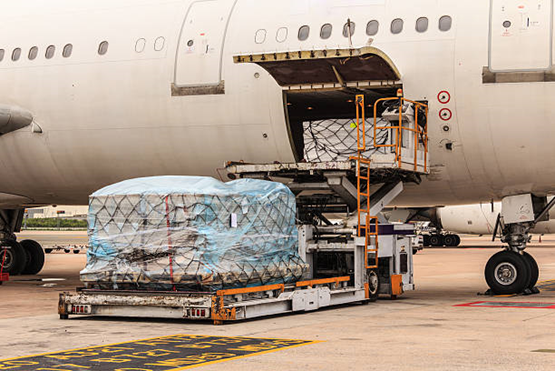 Express transportation to Nicaragua.
Courier transportation is fast, reliable, and convenient for shipping goods from China to Nicaragua. Some famous courier companies, such as DHL, FedEx, and UPS, offer express transportation from China to Nicaragua.
Price and service are critical considerations when choosing a courier provider. Different companies and modes of transportation may result in differences in transit times. You can select the exemplary courier service for your needs or take advice from a freight forwarder to get the best shipping price.
Courier shipping can be relatively expensive compared to other modes of transportation, but you can receive your goods in a shorter period. If the weight of the goods you want to ship is small, less than 200 kilograms, then a courier service for shipping from China to Nicaragua will be a good choice.
.JIKE Logistics offers courier services at competitive rates; you can choose your preferred courier company or take our advice to get the best price. We are always committed to providing high-quality services to ensure your goods reach their destination safely.
Cost of express transportation to Nicaragua
Pricing of international mainstream courier companies DHL, FedEx, UPS, USPS, and EMS are different; on average, the shipping cost per kilogram ranges from $6 to $ 18. Due to the size of the goods, weight, and other factors related to the specific courier company's official website, contact us to seek a quote.
Free Quote from China to Nicaragua
Time limit for express transportation to Nicaragua
Usually, goods can be delivered to their destination within 2-7 working days.

Customs clearance process in Nicaragua
The customs clearance process in Nicaragua is usually divided into the following steps:
Preparation of documents: Before starting customs clearance, ensure you have all the documents ready. These may include commercial invoices, packing lists, transportation contracts, import licenses, certificates of origin, etc. Consult your local customs office for a list of required documents.

Appointment of a customs broker: To simplify the customs clearance process, consider appointing a customs broker. They are specially trained and authorized professionals who can help you with customs clearance and related documents.

Arrival at the port/airport of destination: Once the shipment arrives at the port or airport in Nicaragua, you will need to go through immigration formalities. During this step, you must provide detailed information about the shipment, such as a description of the load, its value, quantity, and so on.

Payment of duties and taxes: Depending on the nature and value of the imported cargo. Duties and taxes are calculated following Nicaraguan customs regulations, so please ensure that you know the rules and have the necessary funds available.

Inspection and regulation: Customs may inspect goods to ensure they meet import regulations and standards. For some specialized goods, additional inspection and certification may be required.

Completion of Customs Clearance: Once all necessary formalities and payments have been completed, Customs will issue clearance documents, and you can legally take the goods out of the port or airport.
The customs clearance process usually varies depending on the nature and value of the goods and other factors. Different types of goods may be subject to additional import regulations and standards; therefore, the customs clearance procedures may vary. The value of the goods will also affect the customs clearance process. Depending on the value of the goods, different percentages of duties and taxes may need to be paid. Before proceeding with import customs clearance, you must understand the characteristics of the goods you are transporting, their value, and the requirements of your local customs office.
Documents required for transportation of goods to Nicaragua
For importation into Nicaragua, it is necessary to present a commercial invoice translated into Spanish and a detailed packing list, which must indicate details of quantity, type of product, and place of shipment. Below are the documents you might need to provide in shipping to Nicaragua.
Packing List

commercial invoice
Bill of Lading Manifest for import, release, and tax purposes.

Tax identification number in Nicaragua

Placement of tariff subheadings and commodities

Nicaragua Importer Registration

Nicaraguan Customs Value Declaration

Debt-free Nicaragua

Transfer of inventory to Nicaragua (original)

A trade or corporate patent in Nicaragua must show that you are committed to importing.

Country of origin phytosanitary export certificate (simple copy)

Demonstrating Nicaragua's economic solvency

Establishment of the terms of the Incoterms import agreement.

Finding a good customs broker in Nicaragua

Original bill of lading, sea waybill, or air waybill of the shipping company

Comprehensive Certificate of Origin

Authorization for your customs broker to clear imports for you at Nicaraguan Customs.
Taxes and duties on imports into Nicaragua
When importing into Nicaragua, you will need to pay taxes and duties. The exact amount and calculation of taxes and responsibilities depends on the imported merchandise type, its value, and the applicable tax rate. Below are the types of taxes and duties generally involved:
Value Added Tax (IVA): Nicaragua imposes a value-added tax (VAT) on the vast majority of goods at a rate of 15%. This rate is usually expressed in the resale price of the goods.

Tariffs: Tariffs are calculated based on the classification of goods and tariff codes. Nicaragua uses the Harmonized System of Tariff and Commerce Codes (SAU) to determine tariff rates. The exact value of the tariff rate varies depending on the type of item, and the same tariff rate can be obtained from Nicaraguan Customs or the relevant website.
In addition, there are other taxes and surcharges, such as special excise taxes, environmental taxes on imports, etc., which vary depending on the type of merchandise and Nicaraguan legal provisions.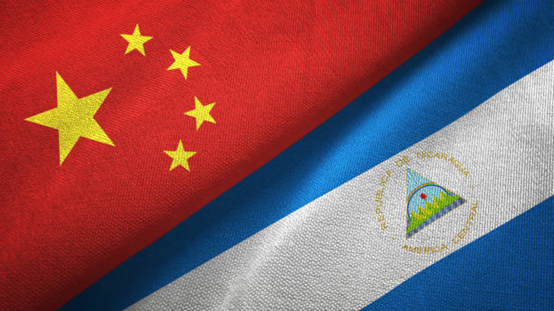 What are the regulations and restrictions on shipments to Nicaragua?
When shipping goods to Nicaragua, you need to follow some regulations and restrictions. Below are some standard principles and rules:
| | |
| --- | --- |
| Need to obtain an import license | Certain goods may require an import license or special permit to enter Nicaragua. These commodities include arms, medicines, foodstuffs, chemicals, etc. |
| Prohibited Imports | Some items are prohibited from being imported into Nicaragua, including drugs, weapons, explosives, counterfeit currency, pornography, and more. Before shipping, please verify that your shipment falls under the prohibited imports. |
| Restricted goods and special provisions | Some goods may be refused or require special conditions. For example, alcohol, cigarettes, pharmaceuticals, etc., may need to meet specific standards and requirements. |
| Packaging and safety requirements | Nicaragua has specific regulatory requirements, such as packaging standards, product labeling, and safety precautions. Ensure that your shipment meets the relevant conditions to avoid delays or rejection. |
It would help if you worked with a professional freight forwarder or logistics company that can provide accurate requirements and advice to help you successfully ship your goods to Nicaragua. In addition, early knowledge of your destination country's customs and import policies will help you avoid unnecessary hassles and delays.
How can I reduce the cost of shipping to Nicaragua?
To lower the cost of shipping to Nicaragua, you can consider the following:
Compare different logistics providers: Compare and request quotes from multiple logistics providers, including international logistics companies, shipping companies, and freight forwarders. Understand different providers' service levels, cost structures, and routing options and select the most competitive transportation solution.

Take full advantage of freight consolidation: If you have a small cargo volume, consider consolidating shipments with other shippers to maximize the utilization of containers or vessels. Freight consolidation reduces the burden of having to bear the entire cost of transportation alone and lowers freight costs to some extent.

Optimize the packaging and size of goods: use packaging materials reasonably and ensure that the size and weight of interests are within appropriate limits. Avoid over-packaging or wasting space to reduce transportation costs. In addition, consider using standardized freight units (such as containers) to make full use of container space for large quantities of goods.

Consideration of modes and routes of transportation: Depending on the nature and urgency of the goods, choose the most economical and suitable mode of transportation, such as sea transport, air transport, or land transport. At the same time, choose economical transportation routes to avoid unnecessary transit and detours.

Group purchasing and negotiated prices: If you have an ongoing need for cargo transportation, consider arranging a framework for cooperation with a logistics provider and agreeing on favorable contract prices. In addition, more competitive prices and contractual conditions can be obtained through joint negotiations with other cargo owners.

Pay attention to customs duties and taxes: Consider customs duties, taxes, and other surcharges in the destination country's transportation cost budget. Be aware of and comply with relevant rules and regulations to avoid unnecessary penalties and delays.

Effective management of logistics processes: Reduce waste and defects in the logistics chain by optimizing supply chain management and logistics processes. This includes accurate forecasting of demand, timely handling of goods, and effective utilization of warehousing and distribution networks.
You can reduce the cost of shipping to Nicaragua by comparing prices, packing appropriately, optimizing modes and routes, negotiating prices, and efficiently managing the logistics process. At the same time, you can get more advise and specific operational solutions by working with experienced logistics professionals.
Why is JIKE Logistics your ideal logistics partner in shipping to Nicaragua from China?
Each country/region has unique laws, customs regulations, documentation requirements, lists of controlled or prohibited goods, communication norms, and cultural biases. Success in the Nicaraguan market requires a logistics partner who understands the culture and business environment between China and Nicaragua.
We are committed to keeping your company's best interests at heart and supporting your success in Nicaragua. That is why we recommend that you choose JIKE Logistics as your freight forwarder, with the experience and expertise to familiarize you with the China and Nicaraguan business environment and their regulatory requirements. We can provide comprehensive logistics solutions to ensure your shipments export from China and arrive at Nicaragua smoothly and comply with local laws and regulations.
By partnering with JIKE Logistics, you can receive professional logistics support, including providing accurate documentation requirements, handling customs, managing the transportation and delivery of goods, and establishing good communication and cooperation with local partners. The JIKE Logistics team can communicate across cultures and effectively communicate and collaborate with Nicaraguan business partners. The JIKE Logistics team has cross-cultural communication skills and can effectively communicate and cooperate with Nicaraguan business partners.
---
FAQs-shipping to Nicaragua
How long does it take to ship a container by sea to Nicaragua?
The average transportation time for shipping containers from China to Nicaragua is 25 to 45 days.
What is the cheapest way to ship from China to Nicaragua?
Sea freight, can effectively control the cost of transportation, thus achieving a more economical mode of transportation when goods are bigger than 2cbm.
Is it possible for me to conveniently monitor the progress of my shipment through an online tracking system?
Of course, you can track the status of your Nicaraguan shipments online. Almost all logistics companies, such as ocean, air, and courier companies, offer online tracking tools that allow you to monitor the location and progress of your shipment in real time.
What are the import duties on freight from China to Nicaragua?
When shipping goods to Nicaragua, you must pay several fees, including customs import fees (value of merchandise + freight + insurance) and a 15% value-added tax (VAT). In addition, you will need to pay applicable customs duties and general import fees for Nicaragua. These fees are determined following the relevant statutes and regulations to ensure compliance with the appropriate tax obligations when trading in Nicaragua.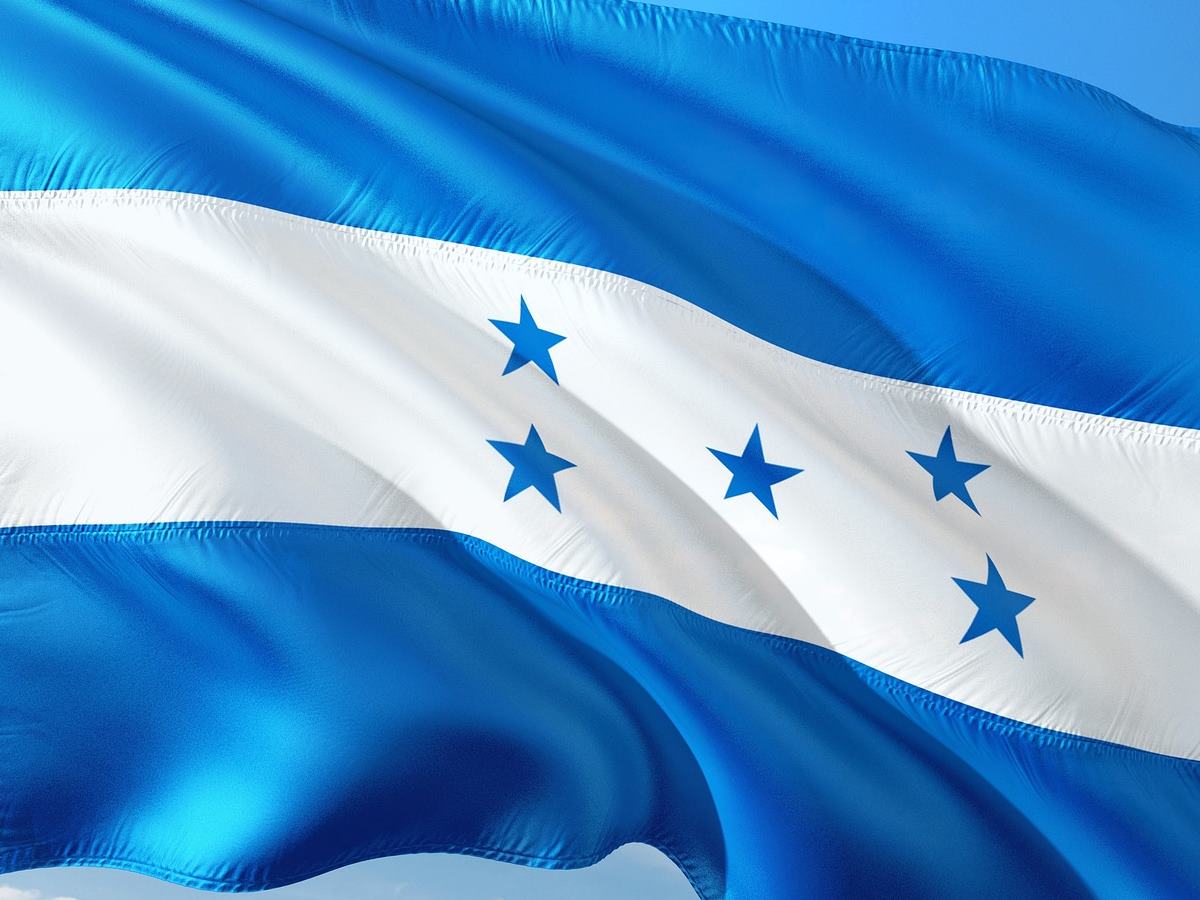 This article shows you the complete guide on the cheapest way to ship to Honduras. Here, you can find the best option in shipping boxes to Honduras.
2023-10-26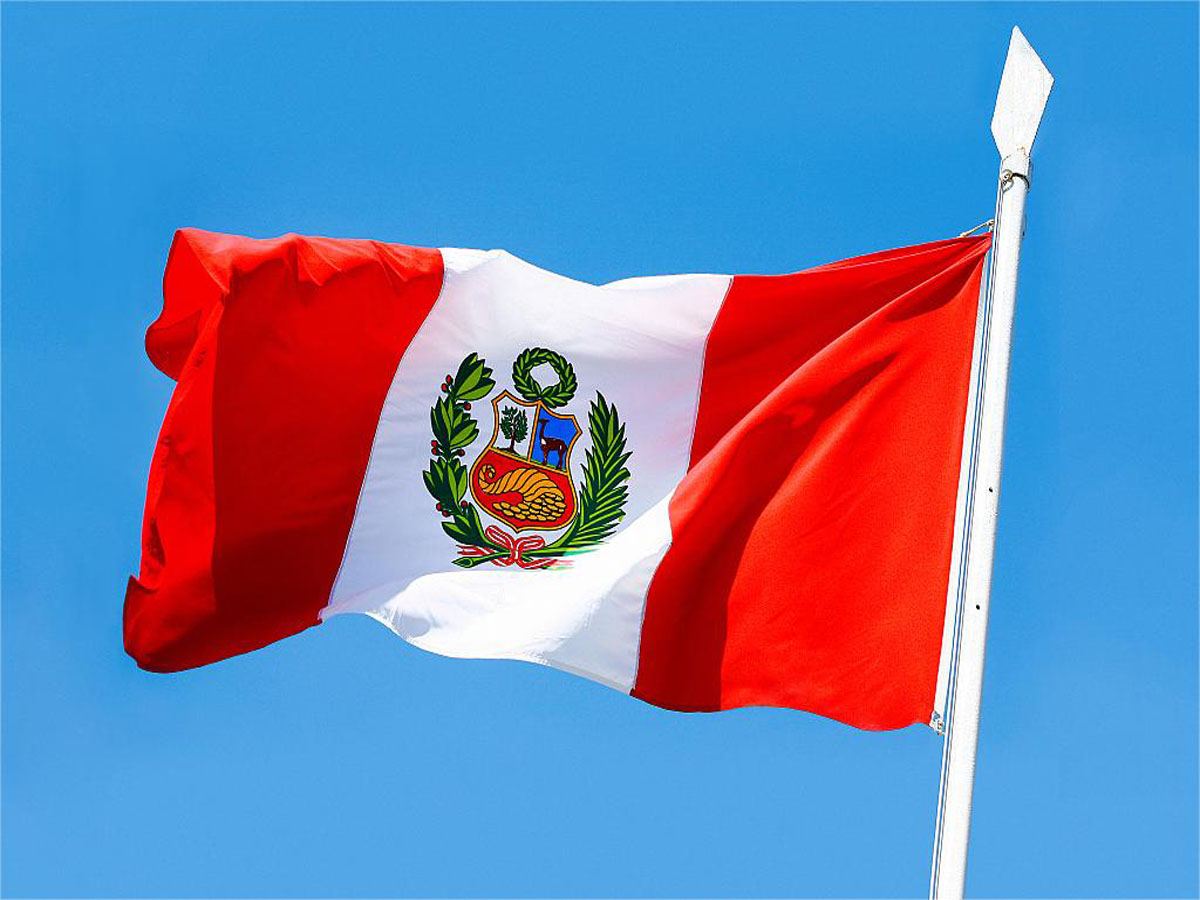 Our comprehensive guide covers everything you need to know about shipping from China to Peru, ensuring a seamless and stress-free logistics experience.
2023-10-12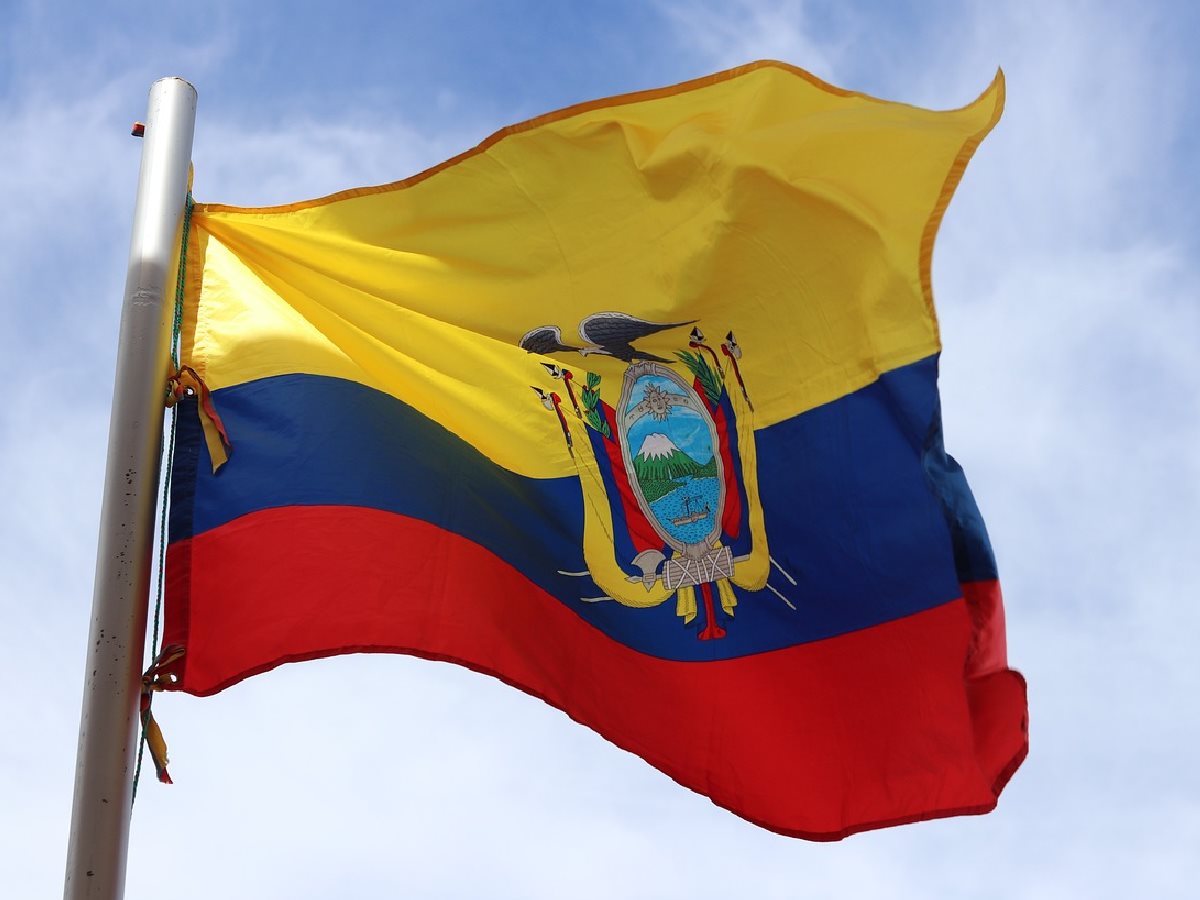 Frequently Asked Questions related to Shipping to Ecuador, we got all the answers! We are a professional freight forwarder dedicated to providing tailored shipping solutions.
2023-10-12