In 2021, China-Pakistan trade reached $27.8 billion, of which China's exports to Pakistan amounted to $24.2 billion. China has remained Pakistan's largest trading partner, the number one source of imports, and the second-largest export destination for six consecutive years. Chinese imports account for 29% of Pakistan's import share. Pakistan and China have close political ties and are in an "all-weather" partnership.
This article provides a detailed guide to air, sea, rail, and express logistics and describes the process of shipping from China to Pakistan. Each option's advantages and disadvantages, methods, costs, and transit times are described, providing detailed guidance for customers who need to ship goods from China to Malaysia.
How to ship from China to Pakistan?
Pakistan is located in South Asia and has a more than 1,000 km coastline, so more than 80% of international shipping to Pakistan occurs by sea. China and Pakistan are neighbors, bordering Xinjiang, and the border between the two countries is more than 500 kilometers long. For this reason, shipping from China to Pakistan can be done by sea, air, rail, and road.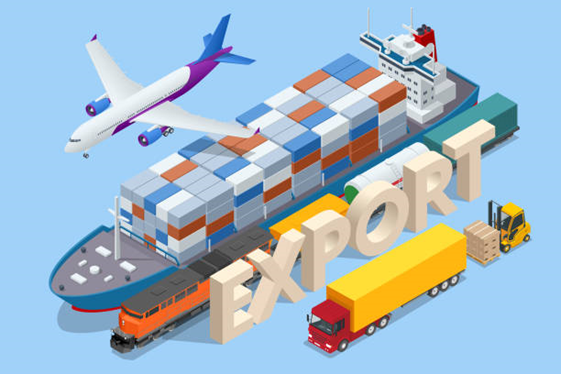 Export process from China to Pakistan
Understand import and export regulations (e.g., Pakistan's tariffs, customs system, and tax obligations) and their detailed requirements.

Contacting suppliers, importing goods, and providing you with guidance on shipping documents and filing export declarations.

Prepare necessary documents, such as customs declaration, air waybill of lading or bill of lading, commercial invoice, etc., and make sure they are complete.

Entrusting freight forwarders with the supply of a full range of import and export support and detailed guidance and services to plan the right transport solution for you.

Choose the most appropriate shipping method, such as sea, air, or express, according to the demand.

Complete import and export clearance procedures, including customs confirmation and payment of customs duties, and wait for the goods to be released on the waiting list.

Delivery of goods by port-to-port, door-to-door, or delivery to destination, etc., safely and efficiently.
Sea freight to Pakistan
The maritime industry in Pakistan is more mature and has developed a relatively well-developed network of ports and shipping. If your cargo is located near the main ports in China, the load volume is more than two cubic meters, and a longer transit time is acceptable, this will be the cheapest and best option for cargo shipping from China to Pakistan.
China's exports to Pakistan are mainly made through the following ports: Guangzhou, Hong Kong, Shanghai, Ningbo, Tianjin, Qingdao, and Dalian.
The major ports in Pakistan include Karachi Port, Port Qasim, Gwadar Port, Jamshara Port, and Tubal Port. Among them, Karachi Port is the largest port in Pakistan and one of the busiest ports in South Asia, with its annual throughput exceeding 50 million tons.
Sea freight price to Pakistan
Sea freight is cheap shipping to Pakistan for bulk goods and heavy-weight cargoes. However, many factors make up the ocean freight cost, including the volume and weight of the shipment, the type of transport, the route of the vehicle, the port, the price of oil, the type of cargo, etc. The cost of door-to-door transportation and port-to-port transportation can also vary. There are several loading ports and ports of entry to choose from in the shipping route from China to Pakistan, and the rates of each shipping company are thus different.
We recommend contacting us for the most accurate information on shipping costs from China to Pakistan. We will provide a personalized and detailed ocean freight cost quote based on your shipping needs.
Sea freight time to Pakistan
Generally, the transit time for cargoes from China to Pakistan is 18-27 days, depending on various factors such as mode of transportation, port of loading, port of entry, transportation route, customs clearance, and weather. Usually, FCL is faster than LCL, while door-to-door transportation can take longer than port-to-port transportation.
The following table shows the reference table of sea time from China to major ports in Pakistan (in days):
| | | | |
| --- | --- | --- | --- |
| | Karachi | Kassim | Puerto Guadal |
| Tianjin | 22-24 | 22-2 | 25-27 |
| Dalian | 22-23 | 22-23 | 23-25 |
| Shanghai | 21-22 | 21-22 | 22-24 |
| Ningbo | 21-22 | 21-22 | 22-24 |
| Guangzhou | 18-19 | 18-19 | 19-21 |
| Hong Kong | 18-19 | 18-19 | 19-21 |
| Qingdao | 22-23 | 22-23 | 23-25 |
Air freight to Pakistan
Sending goods to Pakistan mostly requires transit. Some Chinese airports offer direct flights to Pakistan but are relatively expensive. If your cargo is less than two cubic meters in volume, weighs no more than 200 kg, and you want it to reach Pakistan quickly, airfreight will still be your best choice.
There are 139 airports in Pakistan, and to send cargo to Pakistan, we only need to consider choosing the most suitable one of these three airports for cargo transportation:
Jinnah International Airport, located in Karachi, is the largest cargo airport in Pakistan, handling an average of over 12 million tons of cargo per year.

Allama Iqbal International Airport, located in Punjab province, near Lahore. It is the second busiest airport in the country in terms of cargo throughput.

Bay Bhutto International Airport, located in the Chaklala area of Rawalpindi. This airport ranks third among the busiest airports in Pakistan.
Here are some major Chinese airports: Guangzhou Baiyun International Airport, Beijing Capital International Airport, Beijing Daxing International Airport, Shanghai Hongqiao Airport, and Shanghai Pudong International Airport.
For air transportation from China to Pakistan, you can choose China Cargo Airlines or Pakistan International Airlines; they have different routes and services; courses, transit time, insurance, and calculation of cargo weight and volume; you can choose the right airline according to the actual situation and needs
There is a wide range of airfreight items from China to Pakistan, mainly including the following categories:
Machinery and equipment: industrial machines, electronic equipment, etc.

Medical supplies: medical equipment, drugs, medical supplies, etc.

Textiles: clothing, shoes and hats, home textiles, etc.

Food and beverage: fruits, vegetables, meat, dairy products, beverages, etc.

Chemical products: fertilizers, pesticides, paints, plastic products, etc.

Other goods: such as gifts, samples, documentation, etc.
It should be noted that different kinds of goods may require additional packaging and transportation methods, as well as the need to comply with relevant laws and regulations and transportation requirements. When choosing goods for air transportation, you need to fully understand the nature, quantity, weight, and volume of the goods, as well as issues such as transportation time and cost, to choose the most suitable way for your transportation and ensure that issues such as related insurance and customs clearance procedures are correctly handled.
Air freight price to Pakistan
Air freight from China to Pakistan involves the type of cargo, volume, need for logistics services (e.g., special packaging, insurance, door-to-door service) and fuel surcharges, etc. The quotation of each airline mainly determines the price. Compared to sea or road transportation, air freight is relatively more expensive. Therefore, when considering the trade-off between time and cost, it is necessary to consider the value and urgency of the goods and choose the appropriate mode of transportation. You can select the air cargo consolidation service to save money if the cargo is heavy or bulky.
JIKE Logistics Service provides global international airfreight route service from China to Pakistan with speed, efficiency, and reliability. We have established long-term relationships with many domestic and Pakistani airlines and have many domestic and international air freight channels. Our air freight quotation is competitive. Welcome to inquire about the latest source.
Air freight time to Pakistan
Generally, the airport transit time from China to Pakistan by air is about 1-3 days, while the door-to-door transportation time to the destination takes anywhere from 3-9 days. Of course, multiple factors such as mode of transportation, distance, route planning, customs clearance, and weather may all impact the actual transit time.
The following table is a reference table of air transport time from China to major airports in Pakistan (in days):
| | | | |
| --- | --- | --- | --- |
| | Jinnah International Airport | Bey-Butto International Airport | Allama-Iqbal International Airport |
| Beijing | 1-4 | 1-4 | 1-4 |
| Shanghai | 1-4 | 1-4 | 1-4 |
| Guangzhou | 1-3 | 1-3 | 1-3 |
Rail freight to Pakistan
The rail freight line of the China-Pakistan Economic Corridor (CPEC) is the leading freight corridor connecting China and Pakistan. It is approximately 1,872 kilometers long, starting from Kashgar in Xinjiang, China, passing through Islamabad and Lahore in Pakistan, and finally arriving in Karachi. The rail freight line was opened in 2018, the second construction phase was completed in 2021, and the western and eastern routes of the China-Pakistan Economic Corridor have been completed. At this stage, the annual transport capacity of this rail freight line has been increased to more than 10 million tons while providing exporters and importers with a more rational and feasible freight operation solution.
Compared with other modes of transport, rail freight has the following advantages:
Faster: Compared with sea and road transportation, rail freight is faster, which can shorten the transportation time of goods and improve logistics efficiency.

Higher security: rail freight has a high degree of protection to ensure the safety of the goods in the transportation process, reducing the risk of cargo damage and loss of goods.

Environmental protection and energy saving: Compared with road transport, railroad freight can reduce pollution and energy consumption, adhere to environmental protection and energy saving, and promote a green and low-carbon transport civilization.

Lower cost: Compared to air freight, rail freight is cheap shipping to Pakistan, reducing transportation costs and increasing the competitiveness of goods.
Usually, send cargo to Pakistan, the loading point may be in the northwest of China, such as Xinjiang, Gansu, and other areas of the railroad freight stations, such as Alashankou Port, Horgos Port, etc. Suppose the suppliers' goods are in China's central and western regions. In that case, choosing rail freight to transport business from China to Pakistan will be a faster and more economical way.
Rail freight time to Pakistan
Railroad freight usually takes 10-15 days of transportation time. The exact time varies depending on the transport route, type of cargo, starting point of loading, and endpoint of loading.
Express shipping
Courier services are a more convenient, fast, and reliable personal or small-scale transportation option. Major well-known courier companies, such as UPS,, FedEx, etc., are known for their excellent service quality. These courier companies can offer a variety of shipping methods, including air and sea freight, according to your needs, to facilitate you to ship your goods and deliver them to your designated address from your home or office. Whether you are an individual or a business, these couriers can efficiently meet your merchandise shipping needs. When choosing a suitable courier, you must consider several factors, such as shipping costs, timeliness, customer service, and the carrier's reputation.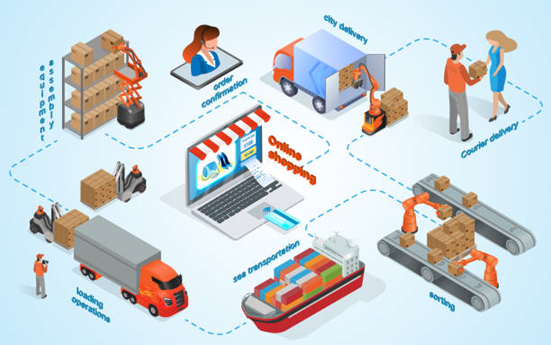 Express shipping time to Pakistan
Express delivery usually takes 2-5 days for transit time. If you need faster delivery, you can choose the express delivery service, which can generally be completed in 2-3 days. Compared with other transportation methods, the express delivery process is more simplified, without complicated procedures and documents, which can ensure shorter transportation time.
Express shipping price to Pakistan
In contrast, it is usually based on several factors, such as the type of service, item weight, volume, and transport speed. These well-known international courier companies will offer a variety of service levels and speed options, so different couriers will have different rates. In addition, charges may include additional fees, such as duties, insurance, fuel surcharges, etc.
JIKE Logistics has cooperated with all the famous courier companies, so we have beautiful courier prices; welcome to inquire.
Tariff policy and customs system
China and Pakistan have established trade relations since the early 1950s, starting with the first trade agreement between the two countries in January 1963. In October 1982, the two countries established the China-Pakistan Joint Commission on Economic, Trade, and Scientific and Technological Cooperation. 2006 the two countries signed a free trade agreement and started its implementation in July 2007. Trade between China and Pakistan has been growing year by year, especially since the start of the China-Pakistan Economic Corridor and the Belt and Road Initiative (BRI), and the economic and trade development between the two countries has gone into leaps and bounds.
According to the China-Pakistan Free Trade Agreement, most goods exported from China to Pakistan can enjoy zero tariff treatment, including textiles, Machinery, equipment, chemical products, agricultural products, etc. Nearly 6,000 tariff items are subject to zero tariffs. However, some goods like cars and TV sets are still subject to taxes. In addition, some specific products may be subject to other trade restrictions, such as quotas, licenses, etc.
The specific rates of tariffs depend on the type and value of the imported goods. The tariff rates in Pakistan are high, generally between 10% and 25%, and even up to 50% or more for some goods. Therefore, if you are importing goods from China to Pakistan, it is recommended that you understand the relevant tariff policies and rates before exporting or consult a freight forwarder to make a more informed decision.
Customs-related
Customs clearance of goods is a complex and essential process designed to ensure that imported and exported goods are inspected and approved upon entry into or exit from Pakistan and comply with relevant regulations. This process requires the exporter to prepare adequate information and documentation and to work with Pakistan Customs to ensure smooth passage through each stage. Before submitting a customs declaration, confirming whether the product is prohibited from importation or requires an import license is essential. This can be obtained by checking the Pakistan Customs website. It is also necessary to determine which commodity code applies to your product and account for the import duties applicable to that commodity code to budget your operating costs and avoid unnecessary fines and taxes.
The specific procedure for customs clearance of goods includes the following steps:
Customs declaration: Import and export enterprises must fill out accurate customs declarations for import and export goods and provide relevant documents.

Customs inspection: Customs conducts a strict examination of the goods according to the customs declaration and related documents, aiming to prevent the goods from violating specific regulations, standards, or laws.

Customs Confirmation: After the customs inspection is completed, if no problems are found, the contents of the customs declaration and related documents will be carefully checked, and the accuracy of the information on the quality, quantity, and value of the goods will be ensured.

Tax payment and waiting for release: After customs confirmation, the importer must pay the relevant taxes and fees by the regulations and wait for the price before waiting for release.

Release and Pickup: After customs approval, the importer or logistics company can pick up the goods and move them out of the customs area according to all accurate documents and instructions.
Necessary customs declaration documents
At the time of import and export of goods, the following documents must be provided to Pakistan Customs:
Import license: goods need to obtain an import license.

Customs declaration: detailed information on the name, quantity, weight, value, origin, and use of the goods.

Commercial invoices: including information such as value and destination to which they are sent.

Tariff Payment Slip: All duties, such as import and sales taxes, must be paid in advance.

Packing list: Accurately list the number and type of parcels and containers and the loading of the goods.

Certificate of Origin: An official government document can prove the origin of the goods.

Transportation documents: carrier agreement, packing standards, unpacking sheets, bills of lading and transportation insurance, etc.

Other document requirements: Other documents are required for specific goods, such as operating licenses, manufacturing licenses, business licenses, letters of credit, and other tax certificates.
Only complete or correctly submitted customs declaration documents may result in the goods being detained or returned during transit. Please ensure that your cargo will pass customs clearance and that the customs declaration documents are strictly managed. If you need clarification on the required documents, please contact us. We have extensive experience handling customs formalities to ensure your transported goods' effective and fast release.
Packaging and marking of goods
To ensure that the goods are not damaged in transit, sending cargo to Pakistan should conform to international standards for packaging of goods and comply with the following packaging and marking requirements:
Packaging materials must meet international trade standards and be kept clean, odorless, and free of toxins or harmful organisms, thus ensuring that the goods are not contaminated or damaged.

The quality of the packaging must be solid, safe, resistant to external forces and vibration, and able to withstand long-distance transportation and multiple handling, in addition to the need for toughness in compliance with local environmental regulations.

Prominent position on the outside of the package marked with the name of the goods, quantity, gross weight, net weight, date of manufacture, and other information, and on the shell of the consignee, consignor, destination, and other identifiers to facilitate customs and shippers to identify the goods correctly.

Suitable padding materials should be selected for the internal filling of the goods to protect them from vibration, extrusion, and collision during transportation.

For some sensitive or fragile items, special packaging and marking treatment is required to ensure safety during transportation.

The goods should also be moisture-proof, dust-proof, and shock-proof according to their property requirements.

Cargo stability checks must be performed before shipment to ensure the cargo will not slide or be damaged in transit.



Forbidden Items
The following chart lists some of the critical items that are banned or restricted from being imported into Pakistan: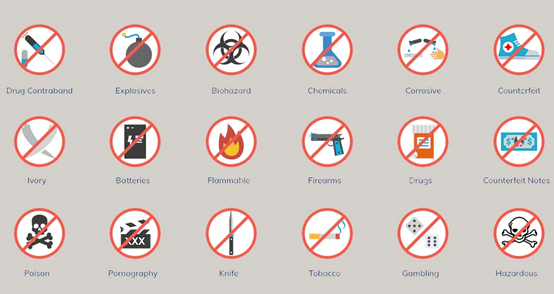 Please note that this chart is not an exhaustive list of prohibited goods. This list may be updated occasionally due to changes in time and policy. If you cannot determine whether the goods sold are banned or restricted imports, please check the official websites of Pakistan Customs and the General Administration of Customs of China or consult us for an accurate answer.
Transit time from China to Pakistan
The transit time from China to Pakistan may vary depending on the mode of transport and the specific route. The following is a list of standard methods of transportation and approximate timeframes:
| | | |
| --- | --- | --- |
| Destination | Shipping Method | Shipping Time (Day) |
| Pakistan | Sea Freight | 18-27 |
| Pakistan | Air transportation | 1-3 |
| Pakistan | Rail Transportation | 10-15 |
| Pakistan | Express shipping | 2-5 |
Cost management and shipping risk control
To effectively manage freight costs when transporting cargo from China to Pakistan, it is essential to factor in multiple variables such as the mode of transportation, type of cargo, distance traveled, cargo volume, taxes, and duties. The following recommendations can be applied:
Cost accounting: In cargo transportation, it is necessary to account for various costs, including transportation costs, insurance costs, customs duties, taxes, etc. Accurate accounting of each charge allows customers to gain insight into the total cost of the freight process, therefore facilitating the implementation of effective cost-sharing and management strategies.
Freight negotiation: When choosing a freight company, customers can negotiate freight rates with the freight company to get a better price. During the talks, the customer can provide detailed information about the goods, including the type of goods, quantity, and transportation distance so that the freight company can give a more accurate quote.

Reasonable choice of transportation methods: Different methods have different costs, advantages, and disadvantages. To reduce transportation costs, customers can choose the most suitable transportation method according to the type of goods, quantity, transportation distance, and other factors.

Optimization of cargo packaging: How the cargo is packaged also affects transportation costs. Customers can optimize how shipments are packed to make them safer and more stable during transportation, thus reducing cargo damage and transportation costs.

Pay attention to tariffs and taxes: Specific tariffs and taxes must be paid in importing and exporting goods. Customers need to understand the relevant policies and regulations and account for the duties and taxes before the goods are shipped to avoid unnecessary expenses.
Send cargo to Pakistan involves certain risks, such as ship accidents, theft or typhoons, and other unforeseen events that may result in cargo loss. Having the right insurance can provide additional security for your shipment. Freight insurance rates are not standardized and will depend on the value of the load you are transporting your route, and the insurance you have purchased. The cost of freight insurance is usually insignificant compared to the value of the goods you are transporting. In general, the cost of freight insurance is based on the value of the goods, the distance traveled, and other relevant considerations, ranging from 1-3% of the total value of the goods as well as the cost of the freight.
Selection of logistics partners
JIKE Logistics is the best choice for you if you want to reduce the cost of sending cargo to Pakistan. Once you choose JIKE Logistics as your freight service provider, we will provide you with a full range of cargo services to Pakistan, ensuring an efficient, safe, professional, and transparent service experience. As a leader in the industry, we have a team of experienced professionals who will provide you with the most suitable solution, whether by sea, air, road, or express. Throughout the entire cargo transportation process, JIKE Logistics will always provide you with the most professional cargo service to Pakistan to help you quickly deliver to Pakistan.
Advantages of JIKE Logistics
Extensive experience: JIKE Logistics has more than ten years of professional experience in shipping, transportation, freight forwarding, and customs clearance. We are well versed in various customs laws and regulations in China and destination countries (e.g., Pakistan).
Wide range of services: As a global freight forwarding company, JIKE Logistics can provide freight forwarding services to customers covering many countries and regions, with particular experience and expertise in shipping to Pakistan.
Professional team support: JIKE Logistics has an experienced and professional service team that can develop the most suitable logistics and transportation solutions according to customer needs and provide customers with the whole process of tracking and shipping services in Pakistan.
Reasonable and transparent fees: JIKE Logistics provides customers with transparent quotations and fee-billing methods so that customers clearly understand the cost of each service, thus reducing unnecessary costs.
Efficient and safe: JIKE Logistics' primary goal is the safe and fast arrival of our customers' cargo to its destination. We use international standardized transportation processes and are committed to getting cargo to its destination safely, quickly, and reliably.
Conclusion
The mode of transportation of the goods and customs clearance procedures are two fundamental aspects of shipping to Pakistan. Various factors need to be considered when choosing between sea or air freight, including the properties of the cargo, the quantity, the budget, and the time requirements. Sea freight suits large volumes of goods and long-time bulk orders, while air freight and couriers are more suitable for small volumes or short-term urgent orders.
Also, understanding Pakistan's import requirements and working with transport companies is critical to ensure smooth customs clearance of goods.
As a company specializing in freight forwarding services from China to Pakistan, JIKE Logistics has a professional team and a perfect management system to ensure efficient, safe, and accurate delivery of goods in transit. We are well versed in the various customs and tax regulations in international trade and can get your interests through customs for delivery to Pakistan smoothly.
We offer a transparent quotation system and provide the best prices through communication. If you need further information, please get in touch with us today. We will provide you with a tailor-made transport solution and price quotation.
Contact us for shipping from China to Pakistan
FAQs - Shipping from China to Pakistan
Do I need a customs broker in Pakistan?
Yes, it would help if you had a customs broker in Pakistan.
What is the main difference between courier and air freight?
Airfreight is relatively expensive, and airfreight requires more workflow and documentation. Courier can deliver directly door to door, while air freight requires consideration of delivery at the port where the goods arrive.
Will air freight be cheaper than sea freight?
If your cargo is less than one cubic centimeter in volume and weighs less than 100 kg, air freight should be cheaper than sea freight.
What is the estimated transit time for shipping goods from China to Pakistan?
Usually, it takes about 22 days, depending on the sailing date and route.
What is the best way to ship goods from China to Pakistan?
There are four options, sea, air, rail, or express; depending on how large the volume and weight is, which shipping method takes more time and is more expensive, and then you find the best shipping method.
Will customs open each package for inspection?
Customs does not open your packages pointlessly; there is usually a reason for doing so. Sometimes, Customs may sample a small number of packages to ensure compliance. However, if a package has been damaged or is suspected of being a clue to suspicious activity, Customs may conduct a more detailed inspection. However, these measures are designed to protect the public interest by ensuring national security and preventing the entry of illegal trade and dangerous goods.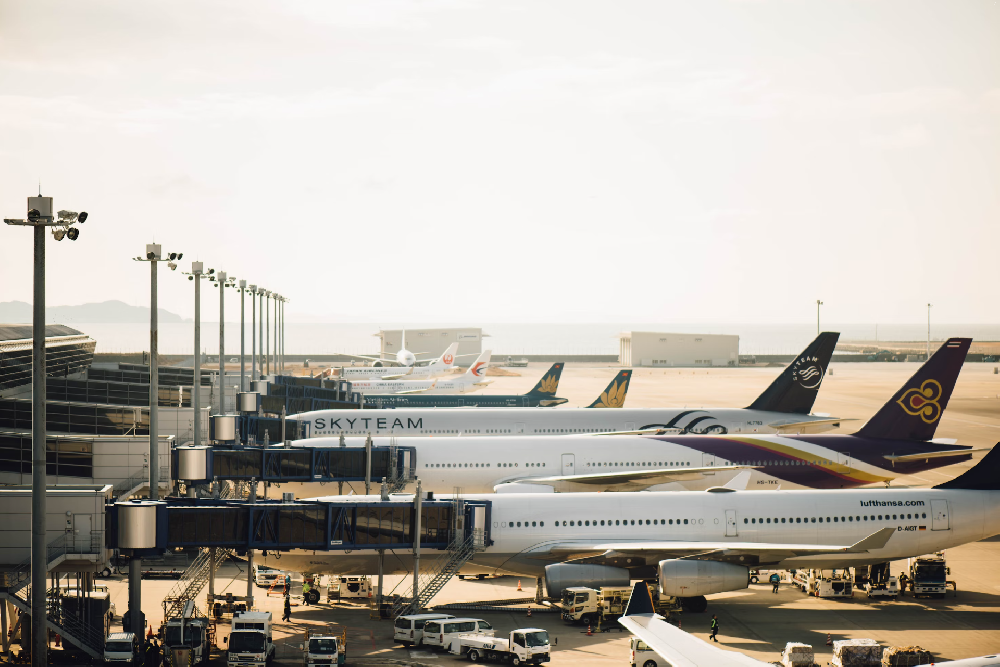 Best prices for air freight from China to all over the world, we offer the best air cargo shipping services. Contact us now and get a free quote!
2022-10-07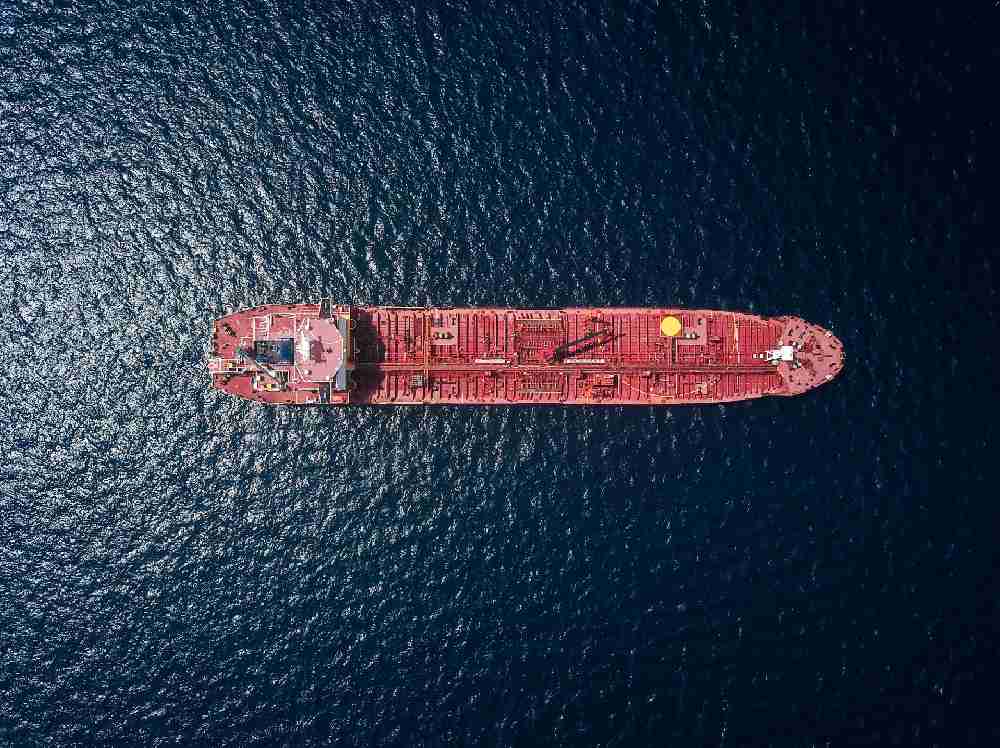 How much does it cost to ship by sea from China? What is the process for sea freight from China? What is the best shipping solution? Get a free quote!
2022-10-14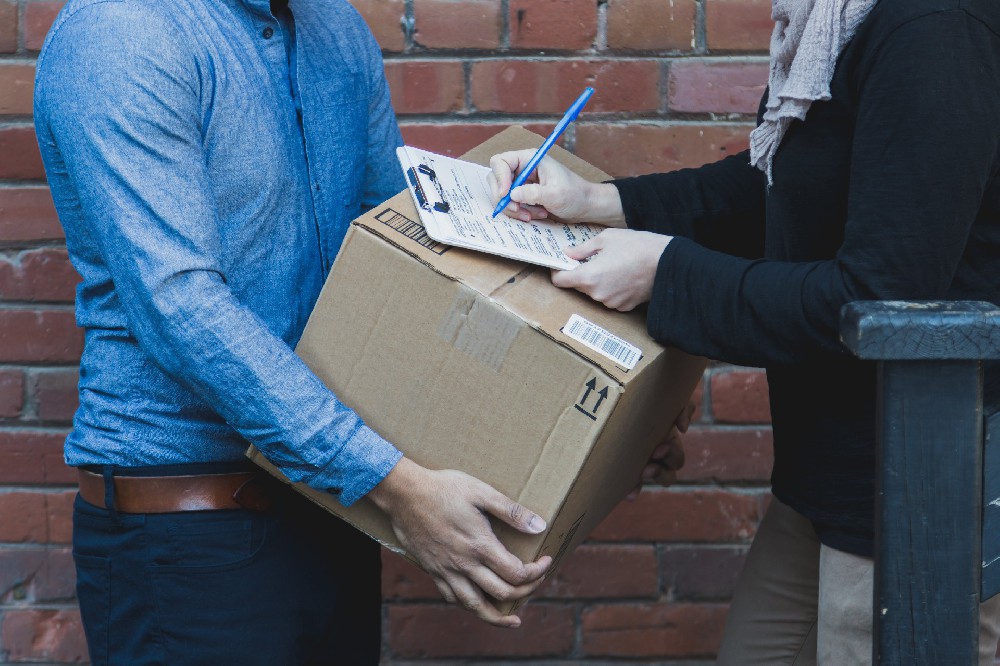 Express shipping service for small and medium parcels. Best price guaranteed, online tracking, and your parcel delivered stress-free with the help of JIKE.
2022-11-04