Why Choose JIKE Logistics

We are Shenzhen JIKE Logistics Co., Ltd., a professional and top-notch freight agency since 2014, with nearly 10 years of experience shipping to Colombia from China. We offer premier transportation services, including sea freight, air freight, express, trucking, container FCL/LCL), door-to-door shipping services, and more.
We possess extensive experience and expertise, especially in handling specific industries or regions related to your cargo. We also have a wide global network and partnerships to ensure comprehensive freight shipping services to Colombia and manage the complexity of international transportation. In this article, we will give you a complete guide to help you shipping to Colombia.
--------------------------------------------------------------------------------------------------------------------
Import Relations between China and Colombia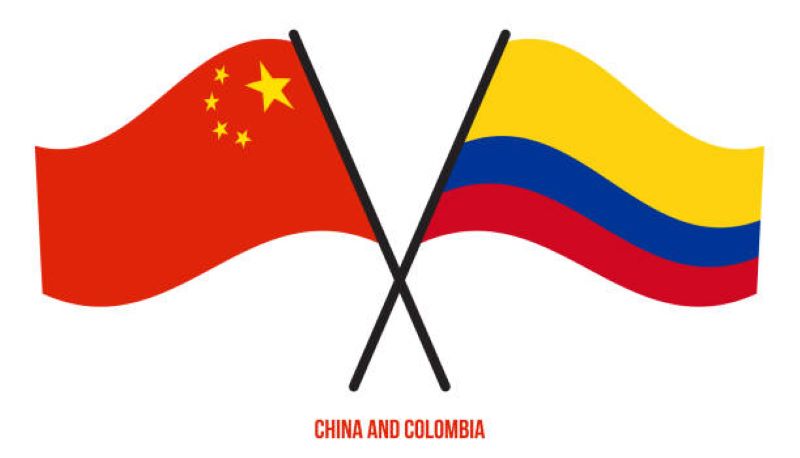 The import trade relationship between China and Colombia is increasingly significant. Colombia is importing a wide range of goods from China, which is positively contributing to Colombia's economic development.
China's major exports to Colombia include machinery and electrical equipment, electronics, textiles, chemical products, and more. China's manufacturing strength and competitiveness make its products competitive in the global market, benefiting Colombia as well. Chinese machinery and electronic products are widely popular in the Colombian market, and the import volume of these products continues to rise. Additionally, Chinese textiles and chemical products are gradually becoming choices for Colombian consumers.
In summary, the import trade relationship between China and Colombia is growing closer, with Chinese goods being well-received in the Colombian market. This cooperation injects new vitality into bilateral economic collaboration and provides a solid foundation for deepening the relationship between the two countries.
Air Freight to Colombia
Air freight from China to Colombia is a crucial mode of transportation. Through air freight, China can quickly and efficiently deliver goods to Colombia, meeting market demands and promoting trade development.
Air freight offers many advantages, with speed being one of the key benefits. This is crucial for businesses that require swift delivery of goods, especially for time-sensitive items like fresh produce or urgently needed supplies. Additionally, air freight boasts high levels of security and reliability. Airlines typically implement stringent safety measures to ensure the security of goods during transit. Flight reliability is also high, with minimal transportation delays due to weather or other factors.
Note: Air freight is generally relatively costly, so it's essential to consider factors such as cost and transit time when choosing a transportation mode. For goods with high time requirements or in urgent situations, air freight remains an ideal choice. Air freight typically takes 4-6 days to deliver goods to their destination.
Colombian Airports
| | |
| --- | --- |
| Aeropuerto Internacional El Dorado (BOG) | Aeropuerto Internacional Ernesto Cortissoz (BAQ) |
| Simón Bolívar International Airport - Aeropuerto Internacional Simón Bolívar (SMR) | Aeropuerto Internacional Gustavo Rojas Pinilla (ADZ) |
| Aeropuerto Internacional Alfonso Bonilla Aragón (CLO) | Aeropuerto Internacional José María Córdova (MDE) |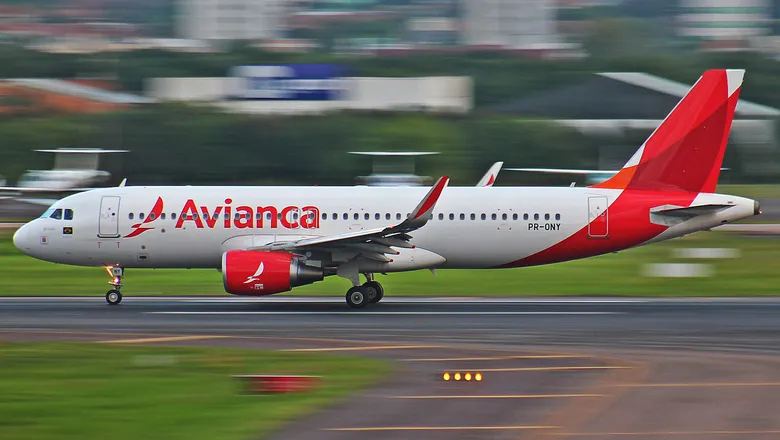 Transportation from China to Colombia involves various round-trip carriers/airlines, including CZ (China Southern Airlines), MU (China Eastern Airlines), TK (Turkish Airlines), DL (Delta Air Lines), AV (Avianca), BA (British Airways), CM (Copa Airlines), LA (LATAM Airlines), UX (Air Europa), and others. The pivotal airport in Colombia is El Dorado International Airport in Bogota (BOG). As for the originating airports, the primary ones are Guangzhou airport (CAN), Shenzhen airport (SZX), and Hongkong airport (HKG). It's worth noting that flights from China to Colombia typically make stops at international hubs, such as in the United States, Europe, or other Latin American countries. The specific duration of transportation depends on factors like the flight route, layovers, and weather conditions. Expedited flights can take as little as 1-3 days, standard flights range from 4-8 days, and some may extend to 10 days.
Sea Freight to Colombia
Colombian Ports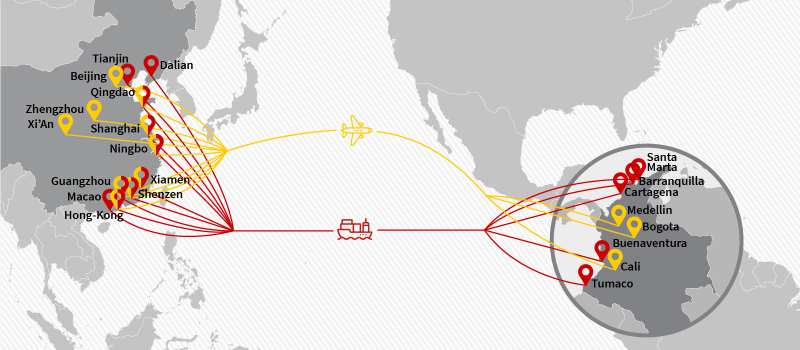 | | |
| --- | --- |
| Port of Buenaventura (COBUN) | Port of Cartagena (COCTG) |
| Port of Barranquilla (COBAQ) | Port of Tumaco (COTCO) |
| Port of Turbo (COTRB) | Port of Santa Marta (COSMR) |
Sea freight is the most cost-effective option for shipping to Colombia if you meet these criteria:
Your goods have a volume larger than 2 cubic meters.

You don't have an urgent need for them.
One of the primary advantages of sea freight compared to air freight is its cost-effectiveness. Due to the bulk handling capability of sea freight, it is generally more economical than air freight and is a more competitive option. Additionally, sea freight offers high transportation capacity and flexibility. Large cargo vessels can carry substantial quantities of goods, meeting market demands. Furthermore, sea routes are extensive, covering major ports worldwide, including ports in Colombia. This makes sea freight a vital link in connecting trade between China and Colombia.
For transporting goods to Colombia, you have two options: FCL and LCL shipping.
When shipping from China to the Colombia, it's crucial to consider various factors. A standard 40-foot container can hold 22 standard pallets, while a 20-foot container accommodates 10 pallets.
If you're shipping in large volumes and can fill a container, FCL (Full Container Load) is the logical choice. One significant advantage of FCL is that your items remain separate from other importers' goods.
On the other hand, LCL (Less than a Container Load) means sharing container space with other shipments. If this arrangement suits your needs, LCL shipping (also known as groupage) offers a more economical way to ship smaller quantities (less then 15m³), constituting less than half the volume of a full container.
Note: Sea freight is suitable for large-volume or bulky cargo. Sea freight typically has a longer transit time, taking 22-35 days to deliver goods from departure port to port in Colombia. So, when selecting a transportation mode, it's essential to consider factors such as transit time, cargo characteristics as well as shipping costs to ensure the best logistics solution.
The Best Way to Ship to Colombia
When shipping goods to Colombia, sea freight and air freight are two common options. Here are their main features and suitable scenarios:
Sea Freight:
Suitable for large quantities or bulky goods, such as full container load (FCL) or less than container load (LCL) shipments.

A cheap shipping to Colombia, especially for long-distance shipping.

Longer transit times, typically taking several weeks or months to reach the destination.

Offers a wide range of route options globally, providing high flexibility.
Air Freight:
Suitable for urgent or time-sensitive goods.

Rapid transportation speed, usually taking only a few days to reach the destination.

Suitable for small quantities or lightweight goods.

Higher transportation costs, especially for large or heavy shipments.
When choosing between sea freight and air freight, you need to consider the following factors:
Type and characteristics of the goods: If the goods are bulky or heavy, sea freight may be more cost-effective, while air freight may be suitable for lightweight and urgent items.

Time requirements for transportation: If you need the goods to reach Colombia quickly, air freight is the fastest option.

Budget constraints: Sea freight typically has lower transportation costs, while air freight is more expensive.
How Much is Shipping to Colombia?
The cost of shipping to Colombia varies based on several factors, including the size, weight, origin, destination, and other specifics of your parcel. To obtain accurate cost information, we recommend contacting JIKE Logistics directly. They will be able to provide you with detailed information about the specific costs and options for shipping to Colombia. You can provide detailed information about your parcel to enable them to give you an accurate quote and advice.
FCL Ocean Freight Shipping Costs from China to Colombia (updated September 2023)
Departure Port

Destination Port

Container 20' (USD)

Container 40' (USD)

Carrier

Transit time (Day)
Shanghai
Port of Buenaventura

2540
3130
ONE
34
Shanghai
2590
2880
ZIM
26
Shenzhen
1840
2330
OOCL
30
Shenzhen
1840
2330
OOCL
30
Qingdao
2540
3130
ONE
33
LCL Consolidation Sea Freight Shipping Costs from China to Colombia (updated September 2023)
| | | | |
| --- | --- | --- | --- |
| Departure Port | Destination Port | USD/CBM | Estimated Transit time (days) |
| Shanghai | Port of Buenaventura | 50-150 | 25 |
Air freight Shipping Costs from China to Colombia (updated August 2023)
Departure Airport

Destination Airport

Weight Range

Price Per KG ($USD)

Estimated Transit time (days)

Guangzhou(CAN)

Aeropuerto Internacional El Dorado (BOG)
Rate for 100KGS-299KGS
Around 7-9
1-3 days by TK airlines

Rate for 500KGS-1000KGS


Around 6-7.5
Shenzhen (SZX)
Rate for 100KGS-299KGS
Around 7-8
5-7 days by AV airlines

Rate for 500KGS-1000KGS


Around 6-7.5
Hongkong (HKG)
Rate for 100KGS-299KGS
Around 7-8
6-8 days by LA airlines

Rate for 500KGS-1000KGS


Around 7-7.5
The Cheapest Way to Send A Parcel to Colombia
The cheapest way to send parcels to Colombia is through international postal services. Ensure that your parcel meets size and weight restrictions, provide accurate customs declarations, select parcel tracking and insurance, but be aware that transit times may be longer. Consult with your local post office or JIKE Logistics for specific costs and requirements.
Customs Clearance
In Colombia, all imported and exported goods require the completion and submission of a customs declaration. The customs declaration is a document that provides detailed information about the goods, including their type, quantity, value, country of origin, and more. Additionally, supporting documents such as invoices, packing lists, and transportation documents are required. The main steps for customs clearance include:
Document preparation: Collect and prepare all necessary documents related to your goods, such as invoices, packing lists, transportation documents, etc. Ensure these documents are accurate and comply with Colombian customs requirements.

Fill out the customs declaration: Based on the specific information about your goods, complete the customs declaration. Typically, the customs declaration is completed by the importer or exporter or their authorized agent.

Submit the customs documents: Submit the completed customs declaration and other supporting documents to the Colombian customs authorities. Electronic submission methods may also be available, and you can inquire with the Colombian customs department or a professional customs broker.

Customs review and inspection: Customs authorities will review the submitted customs documents and may conduct inspections of the goods. The purpose of the inspection is to ensure the accuracy of the customs information and compliance of the goods.

Payment of duties and import taxes: Depending on the type and value of the goods, duties and import taxes may need to be paid. The amount of taxes is determined according to Colombian tariff schedules and regulations.
Colombian Tax Overview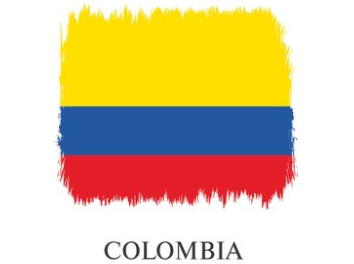 Overview:
Whether individuals or businesses engage in importing goods to Colombia, they are subject to import duties and other taxes. Import taxes are calculated based on the freight value, known as the Cost, Insurance, and Freight (CIF) value. Additionally, imported goods are also subject to business taxes, and in certain cases, consumption taxes.
Customs Duties:
Colombian customs duties range from 0% to 35%, with an average rate of 11.31%. Some products are exempt from customs duties, such as books, laptops, and other electronics.
Value Added Tax (VAT):
VAT = Standard VAT rate of 16% (or preferential VAT rate) × (CIF value + customs duties + consumption tax).
Threshold:
Colombia does not have any thresholds for taxes. Taxes are levied uniformly regardless of the value of the imported goods.
Other:
Statistical fee = 0.05% × CIF value. The maximum statistical fee imposed on each batch of imported goods is $500. Consumption tax: For tobacco and alcoholic products, a consumption tax ranging from 20% to 55% is imposed on the sum of CIF value and customs duties.
For seamless shipping experiences to Colombia, rely on Jike Logistics. Our expertise ensures smooth customs procedures and cost-effective solutions for your shipping needs. Explore hassle-free shipping to Colombia with us!
Proper customs clearance is an essential step to ensure the smooth passage of goods through Colombian customs. We recommend that you thoroughly understand the requirements of Colombian customs before engaging in import or export activities and consult with professional importers, exporters, or customs brokers for accurate guidance.
Colombian Customs Regulations
Colombia is a significant maritime nation, and its transportation processes are regulated by Colombian customs.
Certain goods necessitate import permits. Specific products might require specialized documentation or permits from governmental authorities.




All imported and exported goods require the completion and submission of a customs declaration. All paperwork must be completed thoroughly and accurately, including invoices or certificates of origin.




Import duties and import taxes may be required for imported goods.




Certain goods are prohibited from import or subject to restrictions, requiring special permits or compliance with specific regulations.




Even when using foreign vessels for transportation, goods should always pass through approved ports.
Customs have the authority to inspect and audit imported and exported goods. By carefully adhering to these regulations and correctly completing all necessary documents, shippers can ensure that their goods pass smoothly through Colombian customs and arrive safely and on time at their destination. Specific customs regulations may vary. We recommend consulting with JIKE Logistics for detailed guidance.
What Items Cannot Be Shipped to Colombia?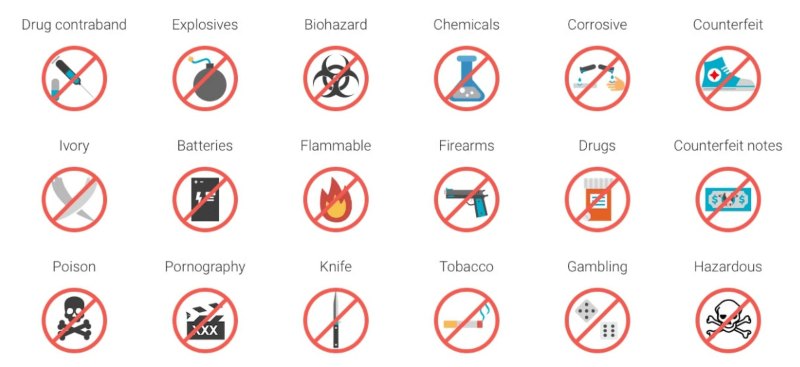 Drugs and controlled substances: Colombia strictly prohibits the import of any form of drugs and controlled substances, including those that can be harmful to health or violate the law.

Weapons and military equipment: Importing weapons, ammunition, explosives, military equipment, and related components requires special permits and government approval.

Certain foods and agricultural products: Some foods and agricultural products may be restricted or prohibited from import, depending on health, safety, and agricultural requirements.

Animals and their products: Importing animals and their products must comply with plant health and animal health requirements and may require special permits.

Cultural and art items: Importing items with historical, cultural, or artistic value may require special permits and approval from the cultural department.

Electronic waste: Colombia prohibits the import of electronic waste, including discarded electrical and electronic equipment.
Freight Forward in Colombia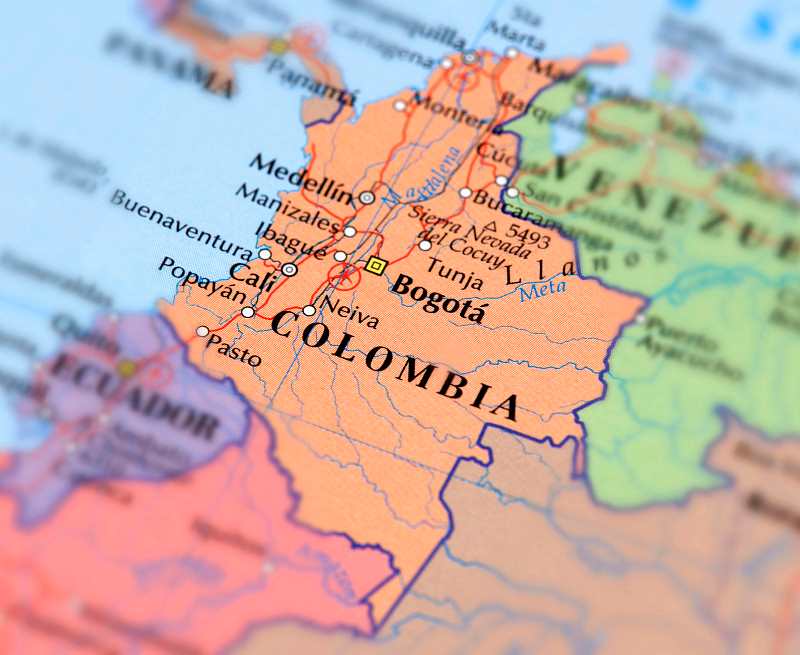 We are a Chinese freight agency specializing in international logistics for China-Colombia import and export businesses. With nearly 10 years of experience on the China-Colombia trade route, we have established sea and air transportation and local connectivity networks, enabling us to offer comprehensive transportation solutions from China to Colombia.
As a top-tier Chinese freight agency, we possess logistics knowledge, expertise, and insights into global trade to ensure fast and secure transportation from China to Colombia. Whether you require sea freight or air freight, if you are interested in shipping goods from China to Colombia (cities such as Buenaventura, Bogotá, Barranquilla, Cartagena, Santa Marta, etc.), please contact us to start a hassle-free shipping experience. We will provide you with transportation solutions and quotes for China-Colombia freight.
Get China-Colombia freight transportation solutions and quotes.
---
FAQs
1. Is USPS shipping to Colombia?
Yes, USPS (United States Postal Service) offers international shipping services to Colombia. You can choose from various shipping options based on your specific requirements. If you want to ship from China to Colombia, you can get a competitive UPS shipping price from Jike!
2. Does Amazon ship to Colombia?
Yes, Amazon provides international shipping options, including delivery to Colombia. However, not all products may be eligible for international shipping, so it's essential to check product availability during the checkout process.
3. Does FedEx deliver to Colombia?
Yes, FedEx offers international shipping services, including deliveries to Colombia. They have a range of shipping options to suit different needs, from express to economy services. If you want to ship from China to Colombia, you can get a competitive FedEx shipping price from Jike!
4. How to ship a car to Colombia?
Shipping a car to Colombia involves several steps, including proper documentation, compliance with local regulations, and selecting a reliable auto shipping service. It's recommended to work with a trusted international shipping provider experienced in vehicle transportation. We highly recommend Jike!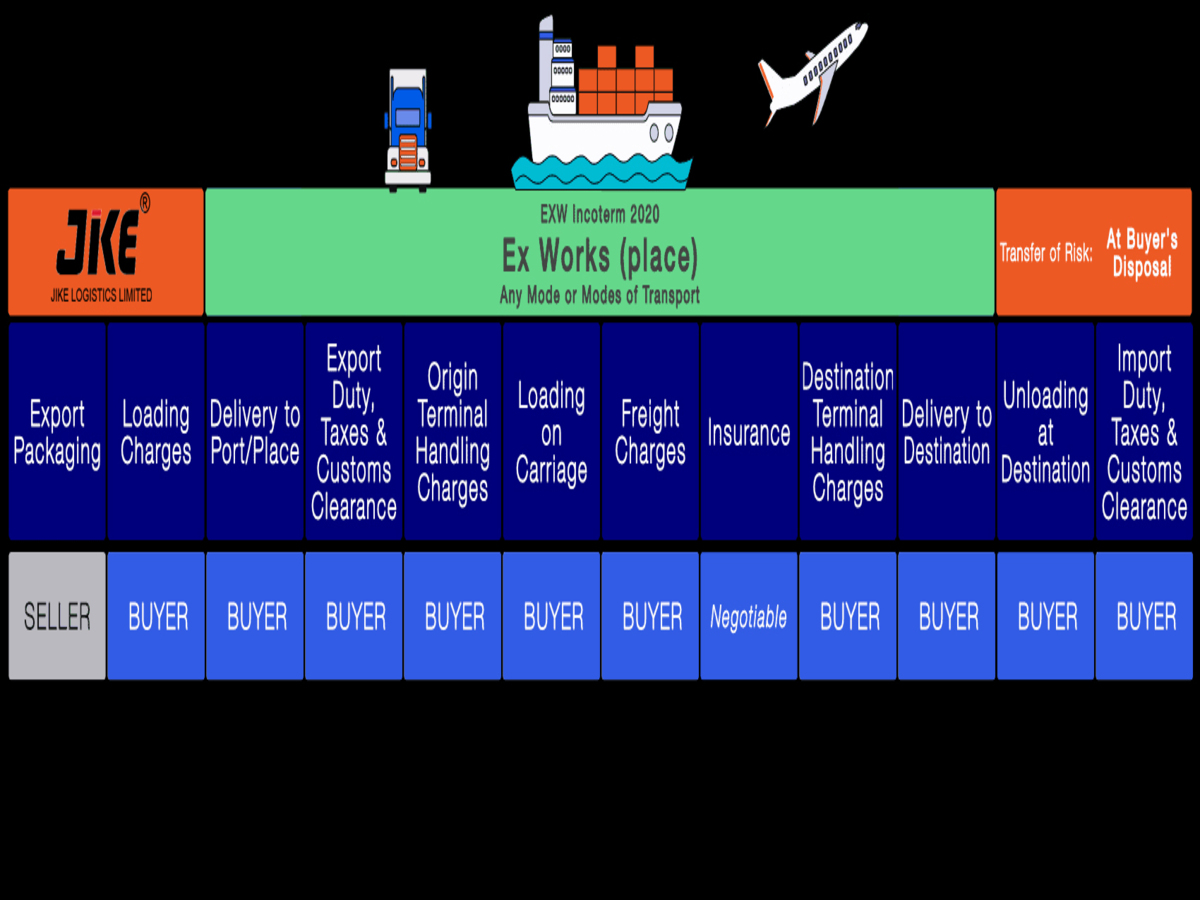 This article provides a comprehensive overview of 'Ex Works', including its definition, when to use it, and practical considerations for both buyers and sellers.
2023-08-25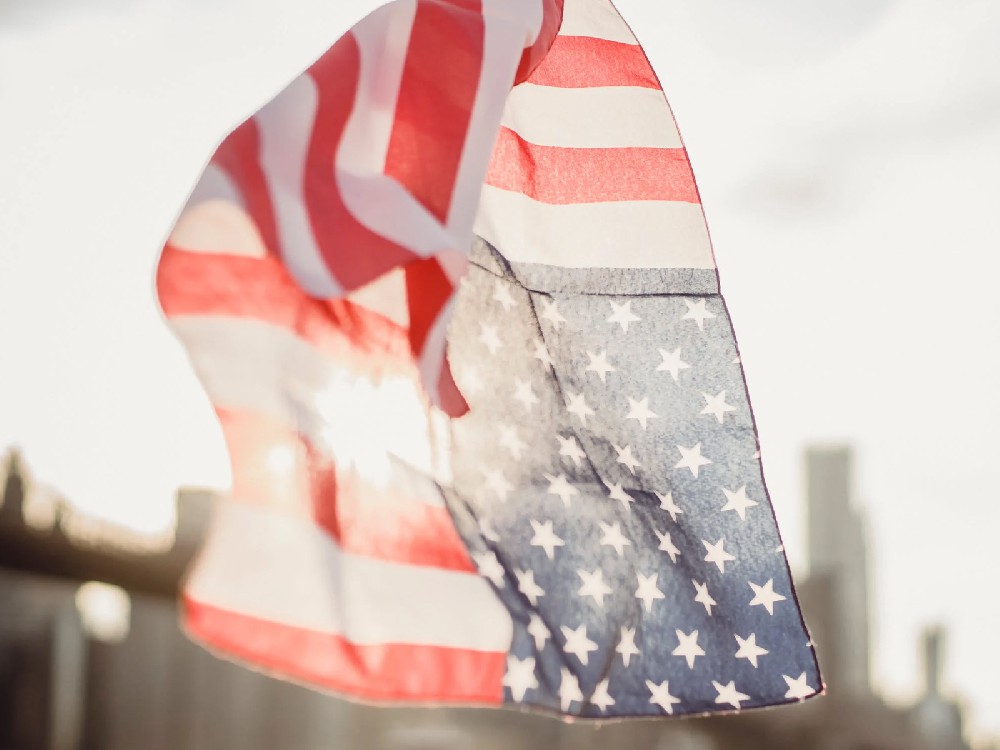 Shipping from China to the USA | We offer the best logistics solution: Air, Sea, Express, Multimodal, Door to Door, Customs Clearance, etc.
2023-06-16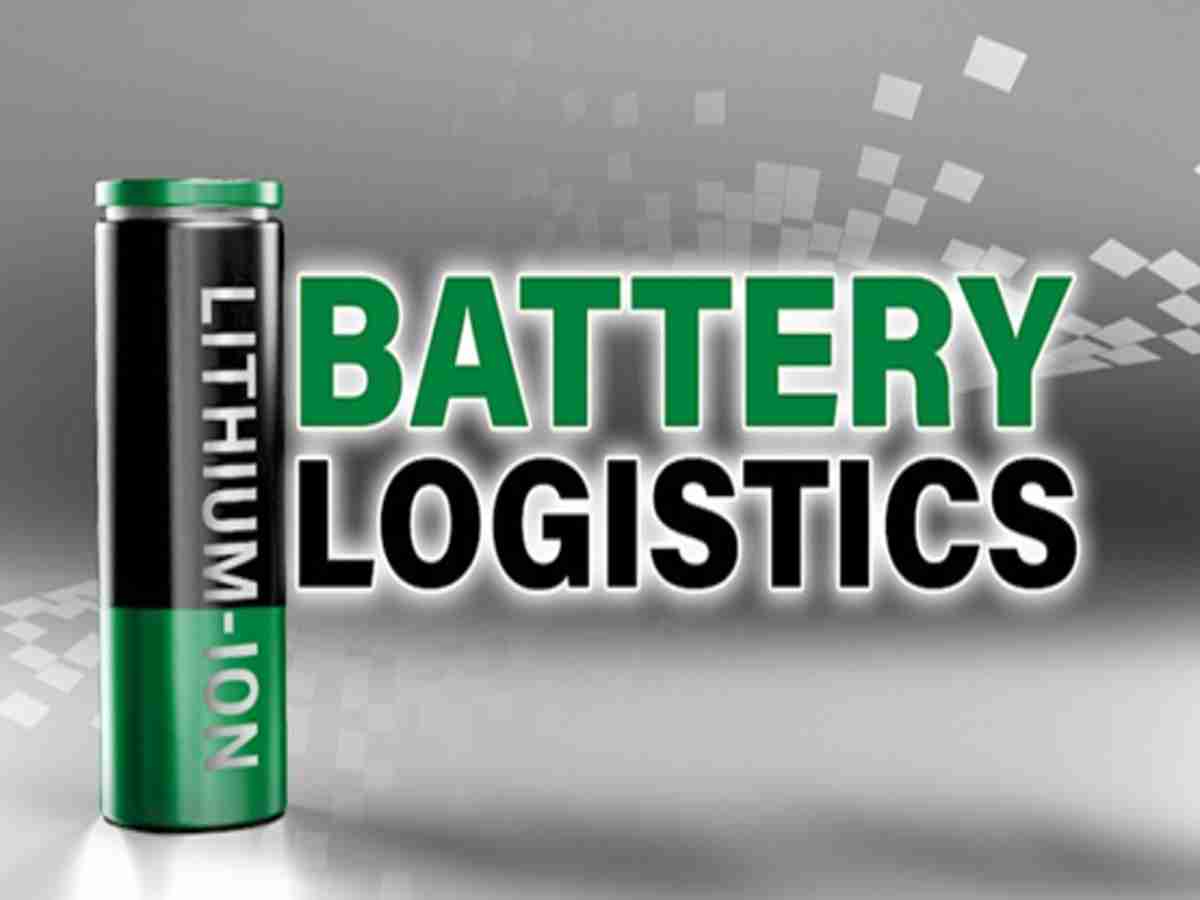 We launches special shipping service for importing lithium batteries from China to Australia. We can handle all kinds of batteries from China to Australia.
2023-07-07