Poland is a Central European country that shares borders with seven neighboring countries. It is renowned as one of the world's most famous tourist destinations, boasting 14 UNESCO World Heritage sites and a diverse urban landscape. Poland is approximately 7,000 kilometers from China, and bilateral trade and economic exchanges often rely on air transportation.

If you are importing goods from China to Poland, it is important to know the origins of transportation and consider different shipping methods. In this blog post, we will provide detailed information on these aspects.
Shipping to Poland——Most complete freight science
Do you have an import trade for shipping to Poland from China?
Have you encountered any challenges in the process?
If so, this informative guide will help answer your questions.
It covers all the information you need to know or commonly inquire about regarding shipping from China to Poland, including Polish customs, transit time, transportation costs, customs duties, and more.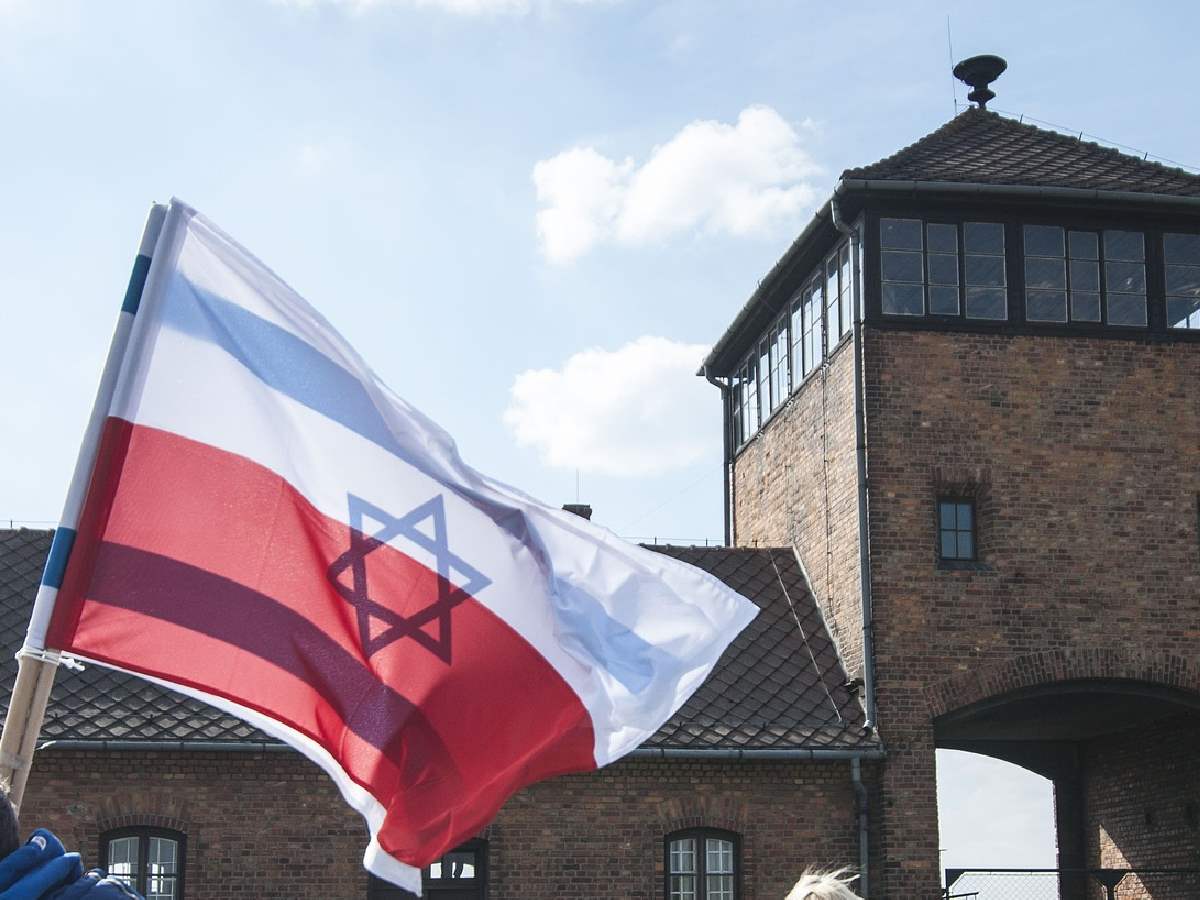 Polish Import and export policy
Customs administration system
The Polish customs administration system is gradually being aligned with the EU. After Poland accedes to the EU, Polish customs will become part of the EU customs service, with a uniform EU customs policy and tariff system.
Since July 1, 1996, in accordance with EU and EFTA practice, Polish Customs has been using a joint customs procedure, i.e., one single customs declaration is required for the turnover of goods with 21 neighboring countries, which speeds up customs clearance.
The Single Administrative Document (SAD) is the approved document recognized by Polish customs.
Barriers to Trade
Tariff Measures
Poland implemented a new Customs Law starting from January 1, 1998. Every year, Poland publishes a new Customs Tariff Schedule as an annex to the Customs Law, which includes four different tariff rates: autonomous tariffs, negotiated tariffs, preferential tariffs, and concessional tariffs.
● Autonomous Tariffs: These primarily apply to non-members of the World Trade Organization (WTO). These countries do not enjoy the most-favored-nation treatment, and governments are not eligible for preferential tax rates.
● Negotiated Tariffs: These mainly apply to WTO member countries. As a WTO member, Poland cannot increase tariffs without engaging in new multilateral negotiations.
● Preferential Tariffs: These mainly apply to developing countries. The tariff rates for preferential treatment are lower than negotiated tariffs.
● Concessional Tariffs: These apply to countries that have signed trade agreements with Poland, including EU countries, the European Free Trade Association, and countries in the Central European Free Trade Area.
● Zero Tariffs: These apply to certain goods from the least developed countries within a limited timeframe.
Import Restrictions
Poland imposes quantity restrictions on the import of gasoline, diesel, fuel oil, wine, and other alcoholic beverages, as well as tobacco products.
The import of firearms, ammunition, radioactive materials, certain chemical products, alcoholic beverages, certain foods, and agricultural products requires obtaining a business license and special permits.
Import Customs Duties in Poland
Poland has regulations stating that any goods imported from countries outside the European Union (EU) must pay customs duties, regardless of whether it is for personal or commercial purposes. The duties are calculated based on the value of the transported goods, with a general tax rate of around 17%.
The specific calculation method for value-added tax (VAT) in Poland is as follows: Polish VAT = Standard VAT rate (23%) × (CIF value + import customs duties). Additionally, when goods go through customs clearance, there may be additional customs fees, which are charges for necessary inspections, tests, and checks."
Customs Clearance Time in Poland
The customs clearance time in Poland depends on various factors, including the type of goods, import method, completeness of clearance documents, and the efficiency of the customs department. Generally, the customs clearance process in Poland can take anywhere from a few hours to several days. However, it may require a longer time to complete the clearance procedures for certain particular goods or situations. To ensure a smooth customs clearance process, it is recommended to consult in advance and collaborate with a suitable logistics service provider to obtain accurate information on clearance timeframes while adhering to all applicable regulations and requirements.
Air freight to Poland
Air transportation to Poland as a freight option has numerous advantages. Firstly, Poland is centrally located in Europe, which provides convenient access to the European market and ensures fast and efficient transportation. Secondly, Poland has well-developed logistics facilities, guaranteeing the safe delivery of goods to their destinations. Additionally, Poland offers relatively lower labor costs, which translates into reasonable logistics expenses and cost savings for customers.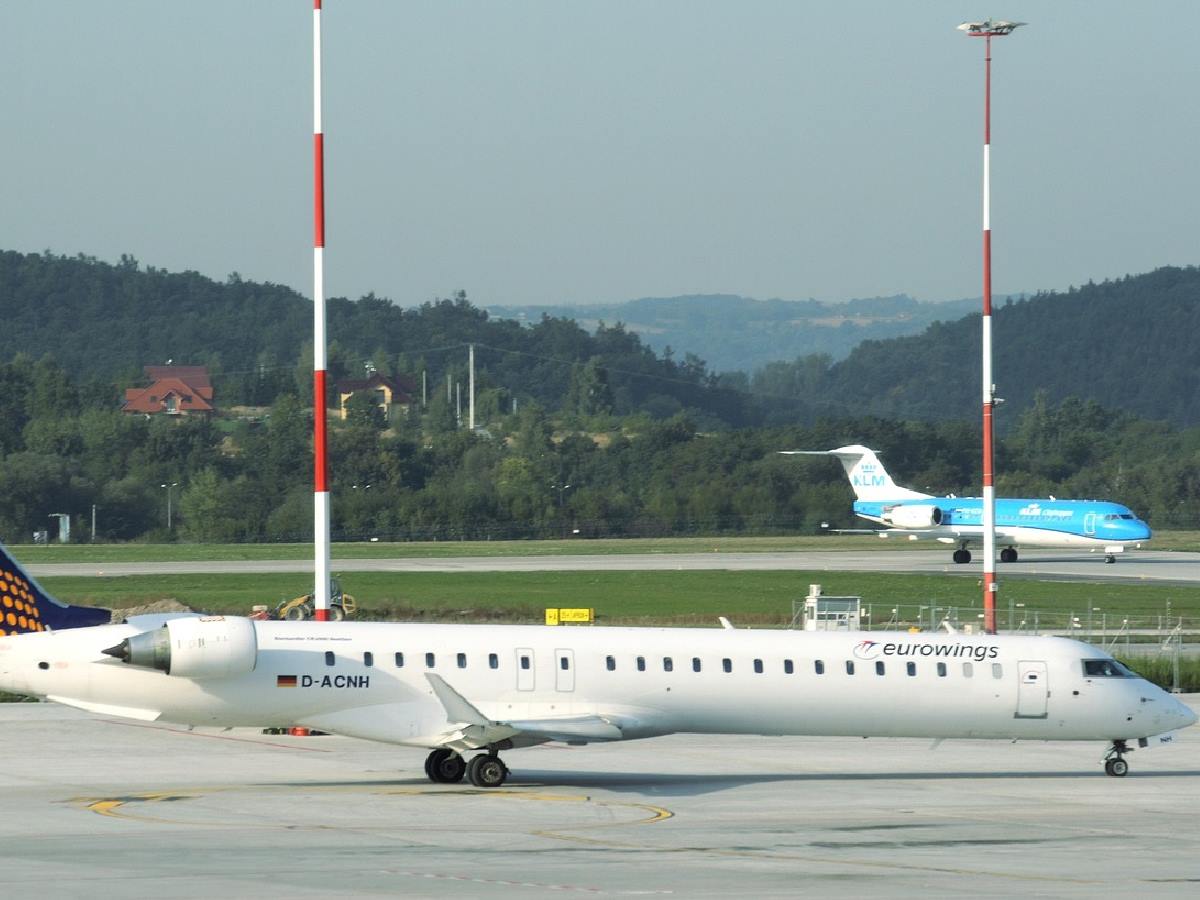 Main airports in Poland
Warsaw Chopin Airport
Located in Warsaw, the capital of Poland, it is one of the busiest airports in the country. It offers domestic and international flights and serves as a major hub for Polish airlines. It is also an important transit point for traveling to other cities in Poland.
John Paul II International Airport Kraków-Balice
Located in Kraków, southern Poland, it is the second-largest airport in the country. It offers domestic and international flights and serves as a gateway to southern Poland and popular tourist attractions such as the Auschwitz concentration camp and the Warsaw Old Town.
Gdańsk Lech Wałęsa Airport
Located in Gdańsk, northern Poland, it is the main airport in the Baltic Sea region. It offers domestic and international flights and serves as a major aviation hub for Gdańsk city and the surrounding seaside resorts.
Wrocław–Copernicus Airport
Located in Wrocław, southwestern Poland, it is the main airport in the region. It offers domestic and international flights and serves as a major gateway to Wrocław city and its surrounding areas.
Poznań-Ławica Henryk Wieniawski Airport
Located in Poznań, western Poland, it is the main airport in the area. It offers domestic and international flights and serves as a major aviation hub for Poznań city and its surrounding regions.
These airports provide various flights and services, including domestic and international flights, cargo services, car rentals, restaurants, and shops. Whether you are traveling or shipping goods, these major airports will provide you with convenient access to and from Poland.
Air freight cost from China to Poland
Air freight prices from China to Poland are charged per kilogram of the weight of the shipment, with different freight rates for different weights. The minimum weight of a shipment by air is 45 kg, and in some airports, the minimum weight starts at 100 kg, with no service for shipments of less than 100 kg. A shipment can be in several cartons, several pallets, and other different package sizes.
For shipments below 100 kg that cannot be served by air, there is the option of international express delivery from China to Poland.
The air freight price for a general cargo of 1500 kg from Hong Kong to Kraków is RMB20 per kg, RMB21/KG to Warsaw, the capital city; RMB20.5/KG to Katowice airport, and RMB23.5/KG to Wrocław airport.
The airport of departure is Hong Kong Airport, but the cargo can be delivered to the Guangzhou consolidation warehouse, Shenzhen consolidation warehouse, or other cities in the Pearl River Delta (Dongguan, Foshan, Zhongshan, Yiwu, Jiangmen, Zhaoqing, Heyuan, Huizhou, Shantou, Zhanjiang, Yangjiang) in transit warehouse of China to Hong Kong cargo transportation. The price of air freight from China to Poland from Hong Kong airport is 3 RMB per kg higher than the price of air freight from Shanghai, Guangzhou, or Shenzhen.
Air freight to Poland on time
China shipping to Poland by air usually takes 4-6 working days, and the price is charged per kilogram of the weight of the cargo, which varies from weight to weight. The minimum weight of a shipment by air is 45 kg, and in some airports, the minimum weight starts at 100 kg.
Sea freight to Poland
Poland, located in Central Europe, shares borders with Ukraine and Belarus to the east, Lithuania and Russia to the northeast, Germany to the west, the Czech Republic and Slovakia to the south, and is also situated along the Baltic Sea to the north.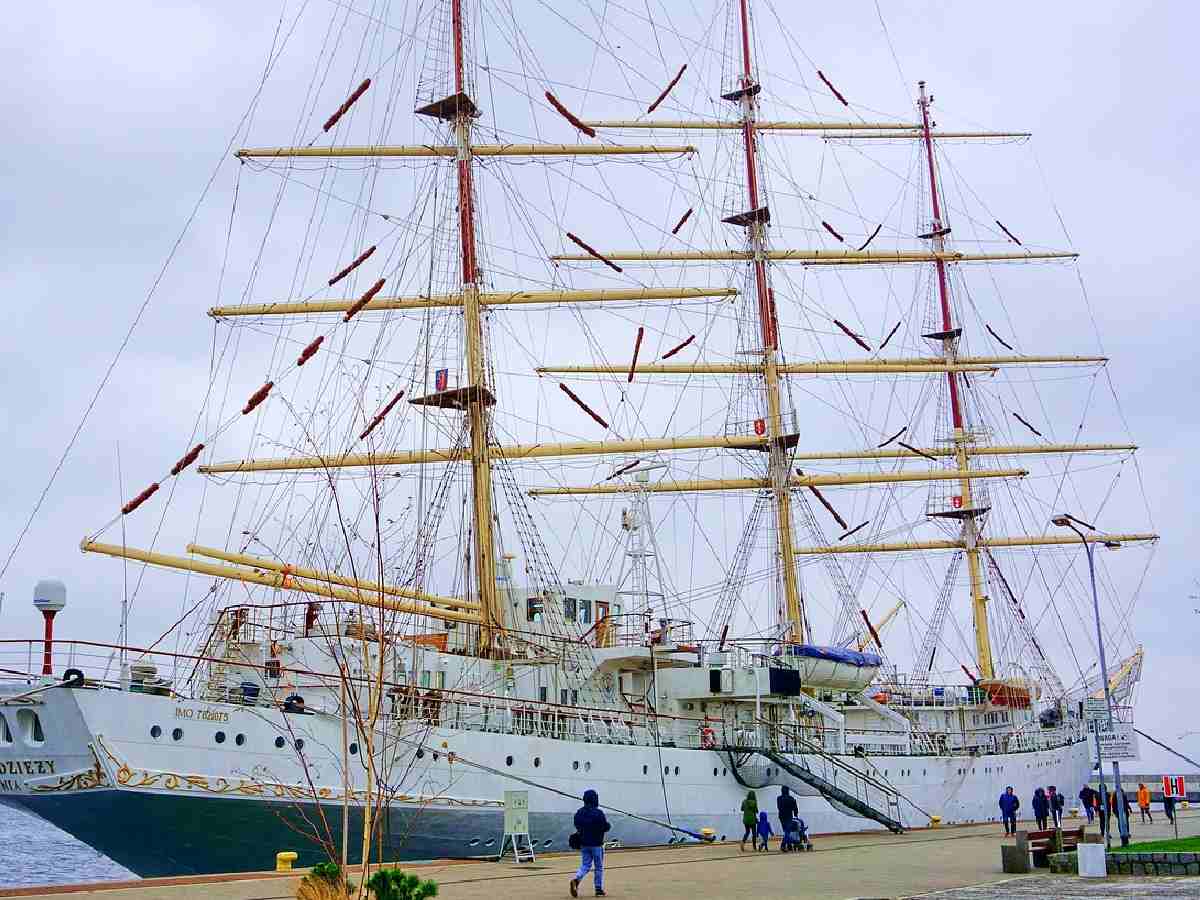 Major seaports in Poland
Port of Gdansk
The Port of Gdańsk, located at the mouth of the Motlawa River on the southern shore of the Gulf of Gdańsk, is one of the largest seaports on the Baltic Sea. In 2021, the port experienced high activity, establishing itself as Poland's busiest port. It successfully handled a significant volume of cargo amounting to 53.2 million tonnes, 20.6 million TEUs, and accommodated 164,000 passengers. The port offers regular services connecting the Baltic Sea region, North Sea countries, the Americas, and Asia
Port of Gdynia
The Port of Gdynia is a modern facility in the Baltic Sea region, located on the north-western coast of Gdańsk Bay in northern Poland. The country's largest seaport and the home port of the Polish Navy. An artificial harbor protected from tidal changes by breakwaters and kept ice-free all year round. All types of cargo pass through the facility, including general cargo, dry cargo, liquid bulk, and containers. The main commodities handled include grain, coal, cars, iron ore, sugar, timber, and foodstuffs.
Port of Szczecin
Szczecin is located at the mouth of the Oder River, just 65 kilometers from the Baltic Sea. It is connected to Berlin via highways and the European Motorway network. It is the closest point to Czechoslovakia and serves as the shortest route connecting Sweden and Central Europe. Furthermore, it serves as a vital link connecting Western European countries with Russia and Finland. Due to its strategic location, it handles various goods and bulk commodities such as coal, coke, grain, iron ore, scrap iron, timber, cement, salt, sugar, and containers. Additionally, it handles roll-on/roll-off trailers and finished products like paper, pulp, steel, and liquid bulk materials containing chemicals and tar. Its main trading partners include the Scandinavian countries, Germany, the United Kingdom, China, and West African countries.
Port of Świnoujście
Port Handlowy Świnoujście is located on the eastern shore of the island of Uznan at the mouth of the Swan River on the southern coast of the Baltic Sea and is an important fishing port and holiday resort. It is also the largest dry bulk terminal in Poland, handling coal, iron ore, and fertilizer. More than 3,000 ships pass through the port every year.
Port of Kolobrzeg
Situated on the eastern bank of the Passeta River before its confluence with the Baltic Sea, Kołobrzeg stands as one of the largest commercial ports in the country. It has an 84 m wide entrance channel, protected by two slightly curved breakwaters.
How long does it take to ship from Shenzhen to Poland?
It takes about 35 days to ship from Shenzhen to Poland; for example, from Shenzhen to Warsaw, it takes about 34 days to ship from Shenzhen to Warsaw, and it may take longer if the weather affects.
Advantages of sea freight to Poland
● Convenient seaports: Poland has well-developed seaport infrastructure, especially ports located along the Baltic Sea, such as Szczecin, Gdansk, and Swinoujscie. These ports are equipped with advanced facilities capable of handling large cargo ships and containers, meeting the maritime transportation needs for bulk commodities and containers.
● Geographical location: Poland is situated in the heart of Europe, bordering several other European countries, providing a convenient geographical location. Shipping to Poland serves as an important hub for connecting Central and Northern Europe, as well as facilitating connections with Eastern Europe, Russia, and Finland.
● Integrated transportation network: Poland's well-established transportation network enables seamless integration between maritime shipping and land transportation. With developed road, rail, and inland waterway systems, Poland ensures efficient cargo transport from seaports to inland cities.
Rail freight to Poland
With extensive expertise in Poland, we specialize in arranging freight transportation via the New Silk Road Railway Express goods trains. Benefit from our experience and opt for reliable, efficient, and cost-effective rail freight forwarding services.
We cater to importers and exporters worldwide, offering our services regardless of the scale of goods being transported. Whether you require full container shipments or less than container load (LCL) shipments, we handle all arrangements seamlessly.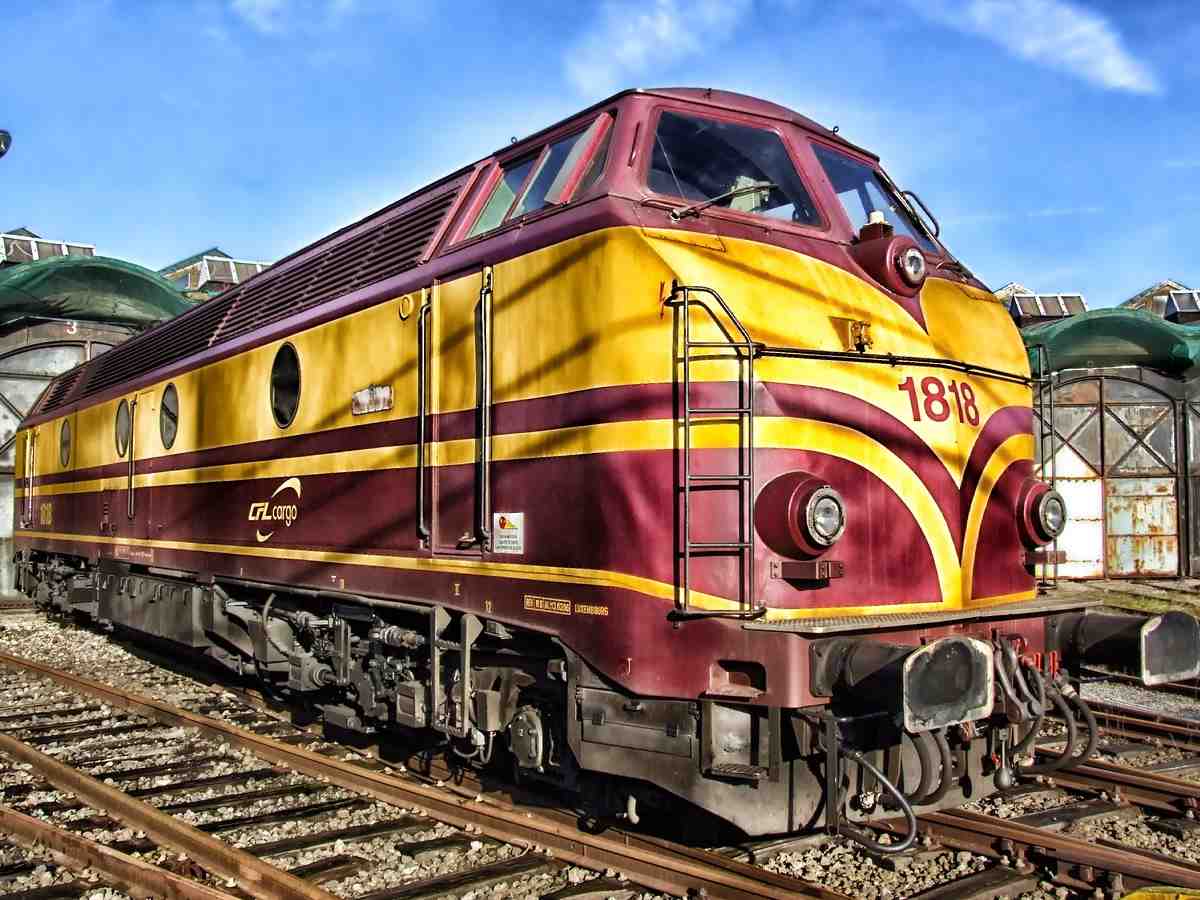 What rail transport-related services are available?
Full Container Load (FCL) - FCL is the preferred method for importing and exporting goods, allowing for the transportation of large quantities in a single container. Our customers highly value the speed, safety, and convenience of FCL rail transport from China. With no need for reloading during transit, it is trusted by both small and large importers. The 40' HC container is the most commonly used container type in New Silk Road shipments, offering ample space for cargo. (Container parameters can be found in the provided link).
Less than Container Load (LCL) - Need to transport a smaller quantity of goods by rail? Whether it's a few packages or a few pallets, we provide LCL services as part of our comprehensive "door-to-door" solution. We take care of reloading and handling customs formalities to ensure the swift and secure delivery of your goods. Through consolidation in our own consoles, we offer shipping from China and conduct reloading and customs clearance activities in our dedicated customs warehouse. (Link to the magazine).
Door-to-door transport from China - Simplify your logistics and reduce transport costs by opting for our door-to-door rail transport service from China. From the manufacturer's warehouse to the recipient, we handle the entire process, eliminating the need for multiple intermediaries. This efficient solution not only speeds up the transportation of goods but also streamlines the overall logistics process for importers.
How long does it take to get from China to Poland by train?
Compared to sea freight, rail freight offers significantly faster transit times. The journey between the Xi'an terminal in China and the Małaszewicze rail terminal in Poland is completed by express goods trains within a timeframe of 9-14 days. As a result, the entire supply chain, starting from the pick-up at the Chinese factory to the delivery to the EU consignee, can be completed within 22-27 days for Full Container Load (FCL) shipments and 25-28 days for Less than Container Load (LCL) shipments.
What is the cost of rail transport from China to Poland?
In general, it can be said that shipping containers from China by rail is price competitive. It is influenced by flexible and individual transport planning.
Conclusion
Shipping to Poland offers the advantages of a wide choice of transport modes, well-developed ports, and logistics facilities, geographical advantages, a good integrated transport network, and a wide range of options for transporting goods. Each type of transport depends on your situation, so if you have any questions after this article, please contact us.
FAQS
How long does it take for goods to be transported from China to Poland?
The transit time depends on the chosen mode of transportation and the specific route. Typically, sea freight takes around 3 to 5 weeks. On the other hand, rail transportation is usually faster, taking approximately 9 to 14 days from China to Poland.
What are the shipping costs from China to Poland?
Shipping costs are influenced by various factors such as volume, weight, mode of transportation, and distance. Generally, sea freight is more cost-effective, while rail freight may be slightly more expensive. For accurate pricing, it is recommended to consult logistics service providers or freight forwarders.
What documents and customs clearance procedures are required for shipping goods from China to Poland?
Shipping goods typically require a range of documents and customs clearance procedures, such as commercial invoices, packing lists, bills of lading, customs declarations, etc. These documents serve to prove the legality and value of the goods and are submitted to customs for clearance. It is advisable to consult professional freight forwarders or customs brokers to ensure the smooth processing of the necessary documents and customs procedures.
What are the packaging and labeling requirements for goods during transportation?
Goods must be packaged and labeled according to international shipping standards and relevant regulations. Proper packaging is essential to prevent damage or leakage during transportation. Additionally, correct labeling of packages with sender and recipient contact information, weight, dimensions, etc., helps ensure proper handling and delivery of goods.