Today, I want to discuss with all of you how to transport goods from China to Cambodia. This involves many complex logistics processes and requires freight forwarders' expertise and professional skills. As freight forwarders, we are like dancers in this logistics stage, responsible for ensuring goods' safe and smooth delivery to Cambodia. Let's travel through this logistics channel together and learn more about shipping from China to Cambodia!

Choice of Transportation Mode
When selecting a transportation mode from China to Cambodia, several factors need to be considered, including transit time, cost, and the nature of the goods. Here is a detailed introduction to sea freight, air freight, and truck cross-border transportation.
Sea Freight from China to Cambodia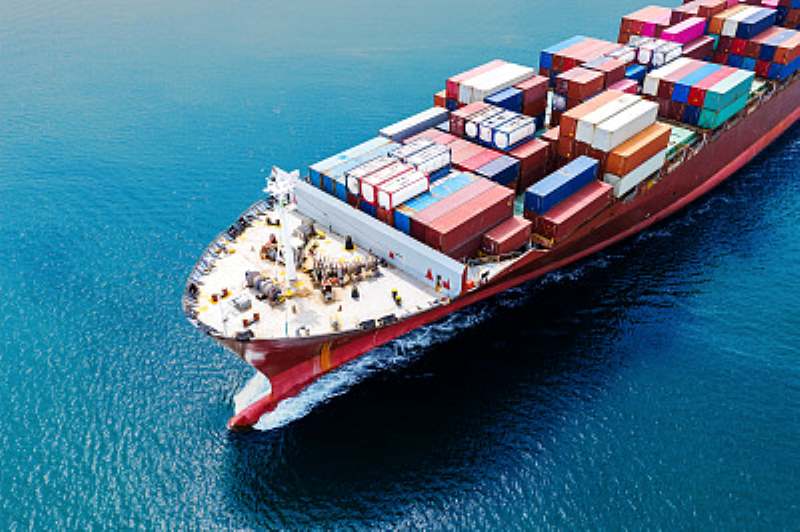 Sea freight is the most common shipping method from China to Cambodia.
Sea freight is typically suitable for bulk or large-sized goods, although it has a longer transit time. However, shipping schedules can be planned through regular flights or routes. Compared to other modes of transportation, sea freight generally has lower costs.
Transit time: Sea freight usually takes longer, depending on the distance between the origin and destination ports, typically around 1-2 weeks. However, with proper route planning and scheduling, on-time delivery can be ensured.
| | | |
| --- | --- | --- |
| Port of Origin | Port of Destination | Approximate Time |
| Hong Kong/Guangzhou | Phnom Penh Port | 12 days |
| Dalian | Phnom Penh Port | 15 days |
| Tianjin | Phnom Penh Port | 16 days |
| Qingdao | Phnom Penh Port | 15 days |
| Ningbo | Phnom Penh Port | 13 days |
| Shanghai | Phnom Penh Port | 14 days |
JIKE Logistics specializes in handling large-scale transportation of items such as frame containers, bulk cargo, automobiles, and full-container and less-than-container-load dry cargo. Meanwhile, our shipping rates are the most affordable in the market.
Air Freight from China to Cambodia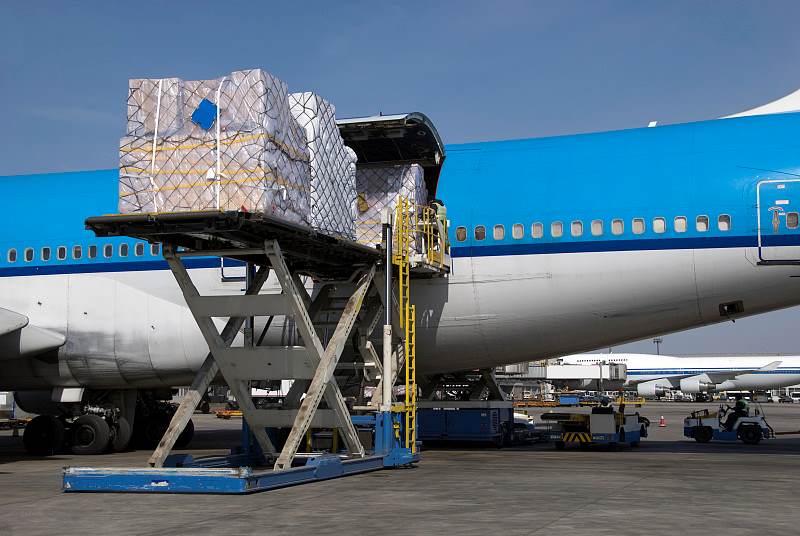 Air freight is one of the fastest transportation methods for urgent or time-sensitive goods. However, air freight is generally more expensive due to the high cost of air transportation and related fees.
No matter where your items are located, JIKE Logistics can air freight them from China to Cambodia, ensuring your business operations can proceed as usual. If your goods are less than 2 cubic meters and weigh less than 200 kilograms or if you need to send/receive goods urgently, air freight is the most cost-effective mode of transportation.
Cambodia currently has four major international airports:
Phnom Penh International Airport
Siem Reap International Airport
Sihanoukville International Airport
Battambang International Airport
| | | |
| --- | --- | --- |
| | Sihanoukville/Phnom Penh | Madam/Moulika/Sisophon |
| Shenzhen/Guangzhou | 6 days | 5 days |
| Xi'an | 9 days | 8 days |
| Qingdao | 10 days | 9 days |
| Ningbo/Shanghai | 9 days | 8 days |
| Beijing | 10 days | 9 days |
| Chongqing | 7 days | 6 days |
| Kunming | 5 days | 4 days |
| Shenzhen | 8 days | 7 days |
| Harbin | 13 days | 12 days |
| Changsha | 7 days | 6 days |
Cross-border trucking from China to Cambodia
Truck cross-border transportation is another option for shipping goods from China to Cambodia.
Land transportation is generally suitable for neighboring regions or shorter distances, as it is usually faster than sea or air transportation. Land transportation costs are relatively lower, especially for small-scale goods and short-distance transportation. The specific transit time depends on the route and traffic conditions.
If your supplier is located near the Cambodian border or if the final destination of your goods is in the upper part of the country, truck transportation will be the most convenient choice.
Warehousing and Logistics Distribution
We also provide comprehensive warehousing and logistics distribution services during the transportation process from China to Cambodia. Here is an introduction to the warehousing and logistics distribution services we offer:
Warehousing Services:
We have modern warehousing facilities in Cambodia that provide secure and clean storage space for goods transported from China to Cambodia. Our warehouses are equipped with advanced equipment and technology to ensure the safety and integrity of the goods. We offer flexible warehousing solutions, arranging reasonable storage and categorization based on the type of goods and customer requirements.
Logistics Distribution Services:
We have extensive experience and expertise in logistics distribution. We collaborate with reliable transport partners to provide flexible and diverse transportation modes, including sea freight, air freight, and truck cross-border transportation. We develop optimal logistics solutions based on the nature of the goods and customer requirements, ensuring timely and secure delivery to the destination in Cambodia.
We aim to provide high-quality and reliable warehousing and logistics distribution services, ensuring a smooth transportation process from China to Cambodia. Our professional team will develop the best warehousing and logistics plans based on customer needs and the nature of the goods, providing timely tracking and reporting to ensure the safe and efficient arrival of goods at the destination.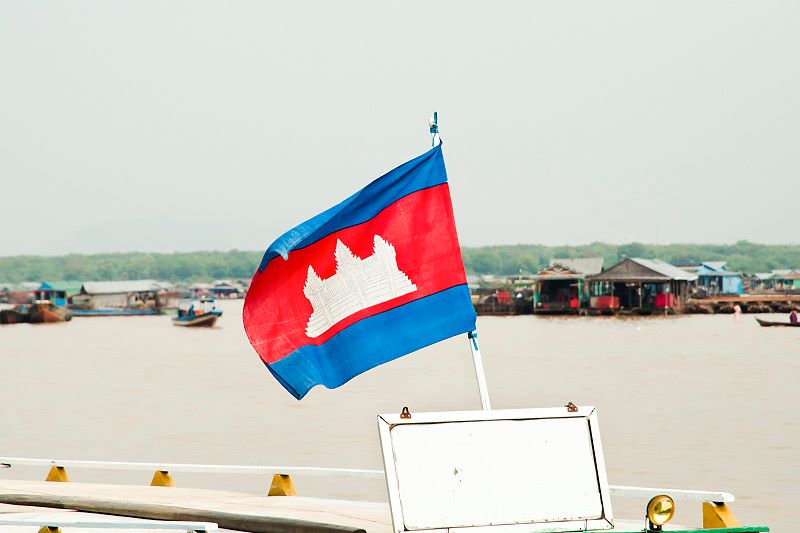 Customs Clearance in Cambodia
Customs clearance in Cambodia is an essential part of the process when goods enter or leave the country and is an integral part of international trade. As a freight forwarder, I am familiar with Cambodia's customs clearance procedures and requirements. Let me introduce them to you.
Firstly, Cambodia's customs clearance process must comply with relevant laws and regulations. The import and export of goods must comply with Cambodia's import and export control laws and be declared and approved according to the requirements of the relevant authorities. Therefore, before goods enter Cambodia, we must prepare necessary documents such as commercial invoices, packing lists, and bills of lading, and go through inspections and approvals by customs officials.
Secondly, Cambodian customs have strict inspection and verification procedures. When goods pass through Cambodian customs, they may undergo commodity inspections, security checks, and tariff calculations. Commodity inspections may require testing the goods' quality, specifications, and standards to ensure compliance with Cambodian requirements. Additionally, Cambodian customs may conduct security checks on specific goods to ensure their safety and compliance. Furthermore, customs will calculate and collect tariffs and taxes during the import and export process, which is also an important aspect of customs clearance.
Finally, the speed and efficiency of Cambodian customs are also important considerations for freight forwarders. Cambodian customs procedures may be relatively complex and time-consuming compared to other countries. Therefore, as freight forwarders, we must maintain close communication and cooperation with Cambodian customs to ensure smooth customs clearance and minimize time and cost wastage.
In summary, customs clearance in Cambodia is an integral part of international trade. As a freight forwarder, we will comply with relevant laws and regulations, assist clients in customs clearance procedures, and ensure smooth customs clearance for goods entering or leaving Cambodia. We strive to provide efficient and reliable services, ensuring the timely delivery of goods to clients and creating greater value for their trade activities.
Necessary Documents
Commercial Invoice

Airway Bill and Freight Invoice

Packing List

Import/Export Declaration

Certificate of Origin
What is the best way to ship to Cambodia?
When shipping from China to Cambodia, sea freight is the best transportation method. Its affordability, large capacity, global coverage, and stability make it essential in commercial trade and supply chains.
What is the cheapest way to ship to Cambodia?
The cheapest way to ship goods from China to Cambodia is by opting for sea freight consolidation services. Sea freight consolidation is a method of transporting goods from multiple different shippers in the same container, thus sharing the transportation cost among multiple shippers and reducing the expenses of individually renting a full container.
how much does it cost to ship to cambodia?
Shipping costs to Cambodia can vary depending on factors like the size and weight of your package, the shipping method chosen (air or sea freight), and any customs duties or taxes imposed by the Cambodian government. To get an accurate estimate, I recommend contacting JIKE Logistics for a shipping quote. Best of luck with your shipment to Cambodia!
Prohibited and Restricted Items for Shipping from China to Cambodia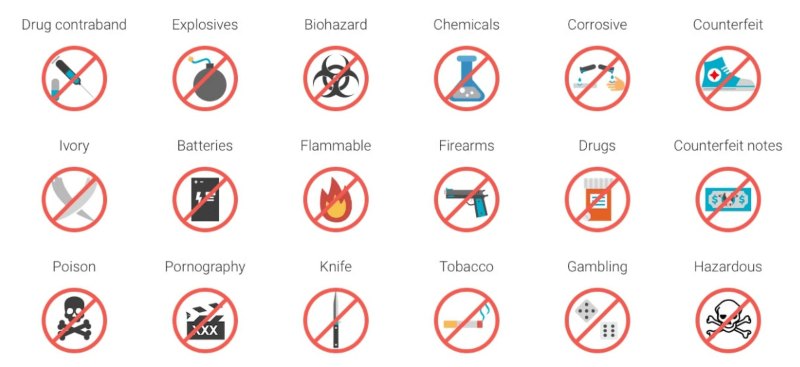 1. Drugs and Prohibited Medications: Drugs and any prohibited medications are prohibited from transportation, which is an international consensus.
2. Firearms, Weapons, and Ammunition: Firearms, weapons, and ammunition are restricted items requiring special licenses and transportation procedures.
3. Simulated Weapons and Explosives: Simulated weapons, explosives, and similar items are also heavily restricted and require legitimate licenses and proof for transportation.
4. Prohibited Chemicals: Certain chemicals are listed as prohibited substances under international conventions, such as ozone-depleting substances, toxic substances, etc. Special regulations must be followed during their transportation.
5. Hazardous Waste and Pollutants: Transportation of hazardous waste and substances with environmental pollution risks must comply with international conventions and local environmental regulations.
6. Counterfeit Goods and Infringing Items: Transporting counterfeit goods and infringing items often leads to legal disputes and intellectual property infringement issues, and therefore, they are prohibited from transportation.
Additionally, Cambodia has specific import prohibitions and restrictions for animals, plants and their products, cultural artifacts, pharmaceuticals, etc. Therefore, it is recommended to consult with JIKE Logistics or thoroughly understand the relevant regulations in Cambodia to ensure the legal transportation of your goods.
JIKE Logistics - Freight Forwarder in China
Firstly, JIKE Logistics is an experienced and reliable logistics company. With years of industry expertise, we can handle various transportation needs and challenges.
Secondly, JIKE Logistics has close partnerships with multiple logistics and airline companies. This means we can provide more transportation options, whether by land, sea, or air, and arrange the most suitable solutions for you.
Furthermore, JIKE Logistics places great emphasis on customer service. Our professional, friendly team is ready to answer your questions, ensuring you enjoy top-notch service throughout the transportation process.
Lastly, JIKE Logistics offers competitive prices. We provide reasonable quotes based on your specific requirements and shipping volume, ensuring you get the best value for your money.
In conclusion, choosing JIKE Logistics as your freight forwarder for shipping from China to Cambodia is wise. We have the experience, partnerships, excellent customer service, and competitive pricing to ensure your goods' safe and fast delivery to the destination. Contact us now and enjoy our one-stop premium freight services!
Conclusion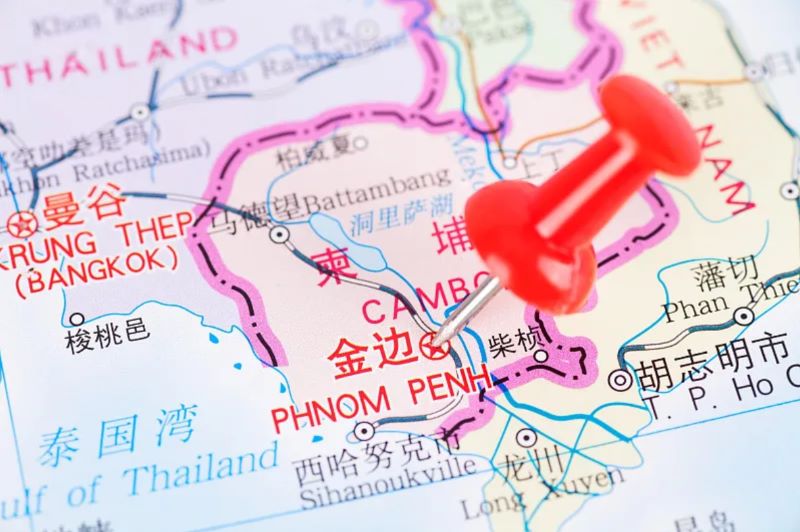 JIKE Logistics plays a crucial role in the transportation process of shipping from China to Cambodia. We are not just a freight forwarder but your strategic partner, providing comprehensive services and support.
In summary, choosing JIKE Logistics as your freight transportation partner for shipping from China to Cambodia is wise. We have established partnerships, extensive experience, professional knowledge, and excellent customer service. We are committed to providing safe, fast, and efficient freight services. With JIKE Logistics, you can confidently entrust your goods to us, focus on your core business, and we will ensure the smooth delivery of your goods to the destination, creating value for you.
FAQs
Q: How do you handle possible delays and issues?
A: While we aim for timely deliveries, uncontrollable factors may cause delays or issues during transportation. When selecting a freight forwarder, it's important to inquire about their contingency plans, solutions, and customer support services. Additionally, maintaining timely communication with the agent, seeking solutions, and maintaining a cooperative approach is crucial.
Q: How long does sending a package from China to Cambodia take?
A: Generally, sea freight takes around two to three weeks, while air freight is faster and usually takes several days to a week.
Q: Are imported goods from China to Cambodia eligible for duty-free status?
A: China-ASEAN Free Trade Agreement (CAFTA) Certificate of Origin. Suppose a China-ASEAN Free Trade Area Preferential Certificate of Origin (Form E) is issued. In that case, products exported to ASEAN member countries can enjoy preferential tariff treatment, with an average tariff rate of up to 5%.