We are proud to be your best choice if you need to ship goods from China to Hungary, whether by sea, air, express, or rail. This guide will provide valuable advice and strategies for smoothly and efficiently transporting your goods.
China-Hungary trade relations
China and Hungary have extensive cooperation and exchanges in economy and trade, and the trade volume between China and Hungary has been increasing yearly. According to the latest data, China is Hungary's second-largest trading partner, while Hungary is one of China's important trading partners in Central and Eastern Europe.
China-Hungary trade covers many areas, including mechanical equipment, electronic products, chemical products, agricultural products, and so on. China exports mechanical and electrical products, textiles, footwear, electronic products to Hungary, while Hungary exports food, chemical products, auto parts to China.
The China-CEEC Free Trade Agreement (CEFTA) has also contributed to China-Hungary trade. The Agreement aims to reduce trade barriers further and promote trade and investment liberalization between the two sides.
The trade development between China and Hungary significantly promotes the two countries' economic growth and strengthens bilateral relations. The two sides can further enhance collaboration in technical and humanistic exchanges based on trade cooperation to realize a mutually beneficial and win-win situation.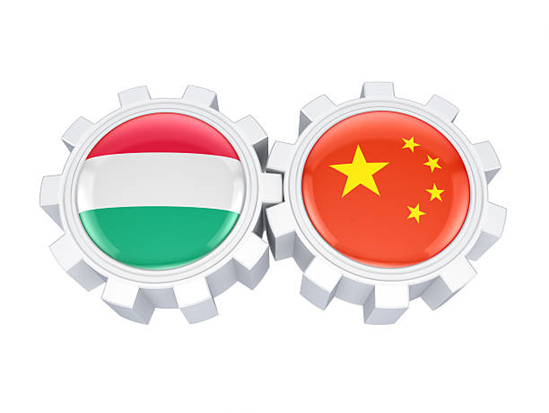 Import process from China to Hungary
The import process from China to Hungary is as follows:
Obtaining an Import License: First, you must apply for an import license from the Hungarian government. This can be done by consulting a lawyer or freight forwarder to ensure you comply with the relevant laws and regulations.

Deliberate thoughtfully when choosing the merchandise you aspire to import, and diligently acquaint yourself with their intricacies. It is imperative to attain a comprehensive comprehension of the products you intend to promote, ensuring a solid foundation for your business endeavors.

Finding suppliers: You can buy goods directly from manufacturers in China or source them through third-party sellers. You can use platforms such as Alibaba or Global SmarTone to find suitable suppliers.

Confirmation of product importability: Ensure that the products you want to import into Hungary comply with Hungarian import requirements and restrictions. You can consult your freight forwarder or local customs office for information.

Preparing documents: Ensure you have all the necessary documents ready and filled out correctly. Lack of required documents may result in customs refusing to clear the shipment. Your freight forwarder can help you with the paperwork.

Choosing a freight forwarder: A reliable freight forwarder is very important. They will significantly impact the cost and flow of transportation from China to Hungary. Ensure you choose an experienced and reliable freight forwarder to avoid potential transportation problems and financial losses.

Hire a Customs Broker: Hire a professional Customs Broker in Hungary to ensure your goods are cleared through customs. If you choose to use DDP (Delivered Duty Paid) transportation services, we can also handle customs clearance so that your goods can be delivered directly to your destination.

Arranging Inland Transportation: You will also need to arrange for the inland transportation of your goods from the port or transportation hub to the final destination. You can work with a freight forwarder and use their network and resources to assist in arranging inland transportation.
Following the steps above, you can conduct a smooth import operation from China to Hungary and ensure your shipment reaches its destination. Remember that working with professionals and understanding the relevant regulations and procedures is essential for successful international trade.
Hungary is located in the center of Europe, bordered by Ukraine to the east, Croatia and Serbia to the south, Austria to the west, and Slovakia and Slovenia to the north. The main river in Hungary is the Danube, which forms several essential ports and river ports within Hungary. Despite the absence of a coastline, Hungary has a significant geographic and economic position in inland Europe. Hungary's geographical position makes it a center for transporting goods in Europe.

For transportation to Hungary, you have four options: air freight, sea freight, train freight, and courier.
Shipping Solutions from China to Hungary
Sea freight shipping to Hungary
Since Hungary is a landlocked country with no direct exposure to the sea, there is no maritime transportation in Hungary itself. The Danube River is one of the most important inland waterways in Europe. Hungary can engage in water transportation with other countries in the Danube basin, including Austria, Germany, Slovakia, Serbia, and Romania.
To a certain extent, this inland waterway transportation can replace sea transport and provide Hungary with a channel for trade and logistical transportation with other regions. In addition, Hungary can also trade by sea by cooperating with neighboring countries and using their ports.
Sea transportation is an affordable way of cargo transportation from China to Hungary. Sea transportation has considerable advantages in the global transportation of goods, especially in terms of cost. It is suitable for all types of cargo, whether large machinery and equipment or bulk cargo; sea transportation can meet the needs.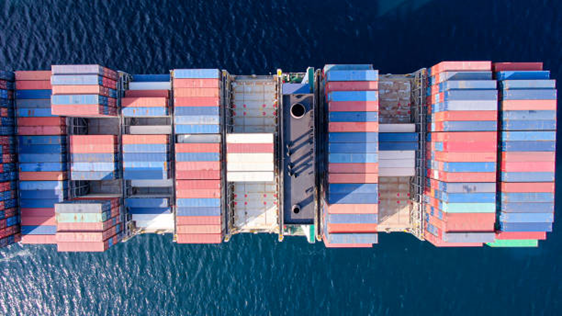 Sea freight costs to Hungary
The price for LCL ocean freight is about $25-$100 per cubic meter.

FCL ocean freight rates are $1,200-$5,200 per 20GP/40GP container.
Sea freight time to Hungary
Generally speaking, shipping to Hungary takes about 35-40 days, depending on the port of departure, the port of arrival, and the chosen shipping route.
Air freight shipping to Hungary
Air cargo shipping to Hungary is one of the increasingly popular modes of transportation in recent years, offering the advantage of speed and reliability.
The most significant advantage of airfreight is that it is fast, and you can receive your shipment within 6-15 days. However, the only disadvantage is the higher price. However, if you ship more miniature goods, the cost will be lower. Also, if you are importing more than 500 kilograms, we recommend avoiding airfreight as the costs can be increased.
Focusing on the billable weight is essential if you ship by air. The billing formula used by the airlines is 1:167. Let us explain. They multiply the volume of your package in cubic meters by 167 to get the volumetric weight and charge you based on that volumetric weight.
If the actual weight (also known as gross weight) is more significant, they will charge based on that weight; if the volumetric weight is more important, they will charge based on the volumetric weight. So, if you're new to the industry, understand this billing system to avoid finding out that your budget doesn't match the actual cost.
Air freight costs to Hungary
Door-to-door transportation from China to Hungary by air costs about 3-8 USD per kilogram, depending on the shipment's weight, shape, and size.
Air freight time to Hungary
Typically, door-to-door air freight arrives in Hungary in 5-10 days, depending on flight schedules, customs clearance procedures, and delivery arrangements at the destination.
Railroad freight shipping to Hungary
Rail freight is also a viable way of transporting goods from China to Hungary. In recent years, the development of the China-Europe Railway Express has provided more options for rail freight transportation between China and Europe.
The China-Europa train is a freight service that connects China and Europe by rail, providing a direct overland transportation route. These trains usually depart from some major cities in China (e.g., Chongqing, Chengdu, Zhengzhou, Wuhan, Suzhou, etc.) and pass through countries such as Kazakhstan, Russia, Belarus, Hungary, etc., eventually arriving at Budapest or other cities in Hungary.
Railroad freight transportation has some advantages. First, compared with sea freight, rail freight has a shorter transit time, which is 40 percent faster than sea freight. Secondly, rail freight can provide higher transportation security because goods do not require frequent loading, unloading, or transshipment throughout transportation. In addition, rail freight can avoid the uncertainty caused by factors such as weather at sea.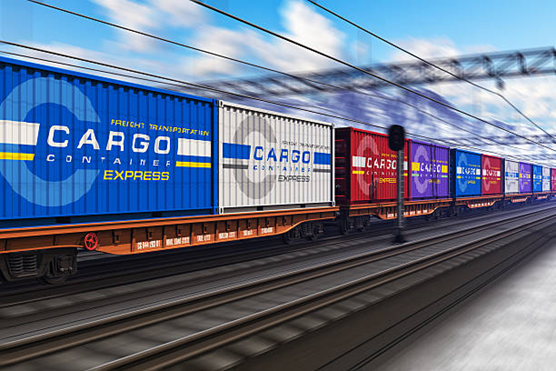 Railroad freight costs to Hungary
Door-to-door rail freight to Hungary averages around $2-4 per kilogram.

Rail freight usually costs more than ocean freight but is about 50% cheaper than air freight.
Railroad freight time to Hungary
Door-to-door rail freight to Hungary in 25-35 days
Express freight shipping to Hungary
Express freight provides convenient and fast transportation services. Several well-known express delivery companies (such as DHL, FedEx, UPS, EMS, etc.) offer comprehensive benefits, and express delivery usually provides door-to-door delivery services.
Express shipping may cost more, but its speed is unmatched. If you have urgent time requirements and the weight of your shipment is small (less than 200 kilograms), choosing an express service would be wise.
You can choose your favorite courier company or consider working with JIKE Logistics. We offer competitive pricing, often around 30% less than what courier service providers offer. By working with us, you can enjoy a more affordable courier service, and we are committed to providing you with a high-quality service that ensures your goods arrive at their destination safely and on time.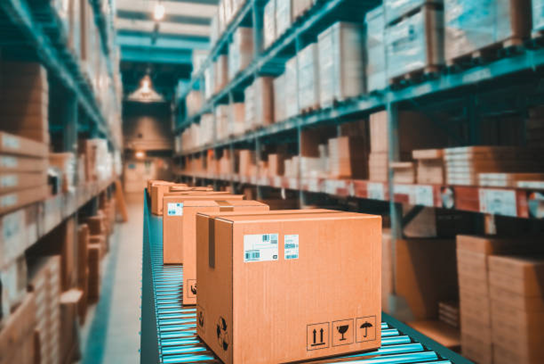 Express freight costs to Hungary
The cost of express shipping varies depending on the quotes of different courier companies, with an average price of $5-10 per kilogram.
Express freight time to Hungary
Express shipping to Hungary usually takes 5-10 days.
Door-to-door shipping to Hungary
Door-to-door transportation from China to Hungary does have its complexities. Firstly, time differences limit the flexibility of working hours; secondly, long-distance transport requires finding the most cost-effective shipping options.
However, door-to-door freight shipping can avoid unnecessary delays and find the most cost-effective shipping method.
You can choose air, rail, express, or sea transportation from China to Hungary for door-to-door transit.
Door-to-door ocean freight is an option that provides services for transporting items over long distances and at regular intervals, especially for large volumes of goods. Ocean freight is usually the most economical option, especially when hauling large quantities of goods over long distances, such as from China to Hungary.
Ocean freight involves a complex set of operations, particularly arrangements for picking up and delivering goods. This can be a time-consuming process, especially when different locations are involved. By offering door-to-door services, you can get rid of these worries.
Amazon FBA Hungary shipping | Seamless Routes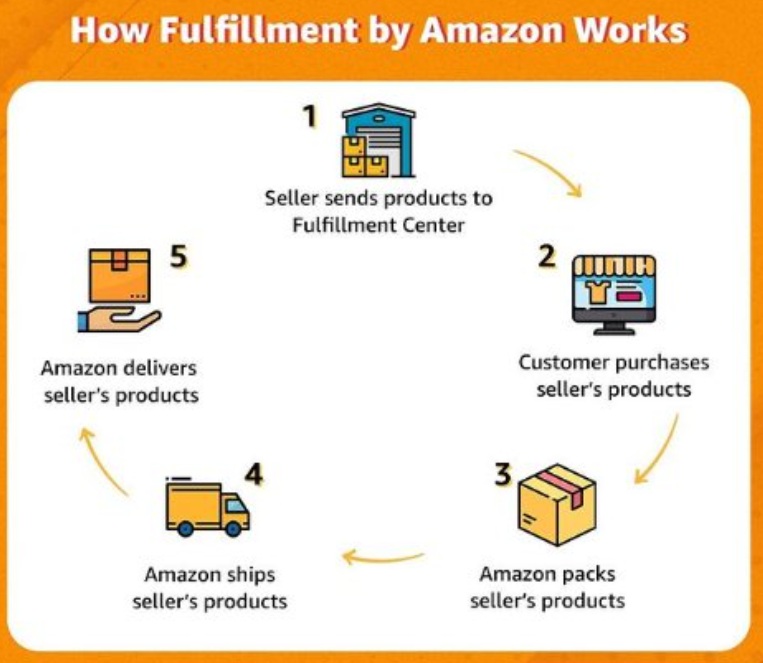 At Jike Logistics, we grasp the significance of customized shipping solutions. This is why we present four primary channels for your Amazon FBA Hungary deliveries: DDP air freight, DDP rail freight, DDP sea shipping, and DDP truck freight. We help sellers ship products form China to Amazon Fulfillment Center in Hungary. Whether via air, rail, sea, or road, we assure you that your products will arrive in Hungary promptly and without a hitch.

Moreover, we extend adaptability tailored to your preferences. You have the option to opt for our hassle-free pickup service from your chosen warehouse or factory in China, or dispatch your merchandise directly to our fortified warehouse in Shenzhen. At Jike, we're committed to accommodating your specific requirements in Amazon shipping to Hungary.
Amazon shipping to Hungary | DDP air
Delivery Timeframe: 10-15 days
Export Declaration: Your factory designated as the declaring exporter
VAT & EORI: Rely on our affiliated business partners' VAT and EORI for a smooth import declaration process
Eligible Delivery Address Types: Amazon FBA Hungary warehouse, business, and private addresses
Amazon shipping to Hungary | DDP train
Delivery Timeframe: 28-35 days
Export Declaration: Your factory is necessary if the overall weight surpasses 100kg
VAT & EORI: Make use of our partnered business associates' VAT and EORI for a seamless import declaration process
Eligible Delivery Address Types: Amazon FBA Hungary warehouse, business, and private addresses
Amazon shipping to Hungary | DDP sea
Delivery Timeframe: 35-45 days
Export Declaration: Your factory serves as the declaring exporter
VAT & EORI: Trust in our affiliated business partners' VAT and EORI for an effective import declaration process
Eligible Delivery Address Types: Amazon FBA Hungary warehouse, business, and private addresses
Amazon shipping to Hungary | DDP truck
Delivery Timeframe: 20-25 days
Export Declaration: Your factory takes charge as the declaring exporter
VAT & EORI: Employ our partnered business associates' VAT and EORI for an uncomplicated import declaration process
Eligible Delivery Address Types: Amazon FBA Hungary warehouse, business, and private addresses
What are the items that Hungary restricts the importation of?
Below are some examples of items that may be subject to Hungarian restrictions:
Drugs and illicit drugs: includes illegal drugs, narcotics, and controlled substances.

Weapons and military equipment: including firearms, ammunition, explosives, and military equipment.

Hazardous materials: including flammable, toxic, corrosive, and radioactive materials.

Animals, plants, and their products: international regulations dealing with wildlife protection, such as ivory products, bear paws, and crocodile leather.

Counterfeit and infringing goods include shoddy and pirated products that violate intellectual property laws.

Culture and artwork: items that require special permits, such as those involving national cultural relics and precious artwork.

Restricted drugs and chemicals include certain medicines and chemicals requiring special licenses or controls.

Specific types of food and agricultural products: Specific types of food and agricultural products may be subject to import controls, inspection, and licensing.
These are just some common examples, and specific restrictions and requirements may vary according to changes in laws and regulations. If you need an accurate and up-to-date list of rules and conditions, please consult the Hungarian Customs Department or the relevant government agency.
What are the necessary documents for exporting to Hungary?
When exporting to Hungary, you will need to prepare some of the following necessary documents:
Commercial Invoice: This is an invoice detailing the name of the goods, quantity, value, payment terms, etc., used to prove the commercial nature of the transaction.

Packing List: The packing List details the quantity, weight, size, packing method, and other information of each parcel or shipment, which helps Customs verify the shipment's contents.

Special Permit Certificates: Depending on the nature of the goods and the type of import, special permit certificates, such as food import licenses, health certificates, animal and plant health certificates, etc., may be required to comply with the relevant Hungarian requirements.

Certificate of Origin (CO): You may be required to provide documentation of the origin of your goods, such as a certificate or declaration of origin if taking advantage of specific tariff preferences or complying with the terms of a trade agreement.

Transport Documents: Depending on the mode of transportation of the goods, you may be required to provide appropriate transportation documents, such as a Bill of Lading or an Airway Bill, to prove the transportation and transfer of ownership of the goods.
The documentation required may vary depending on the type of goods, industry requirements, and import policies. Before exporting, it is recommended that you make detailed inquiries with your Hungarian importer, freight forwarder, or relevant government department to confirm exact documentation requirements and to ensure that complete and compliant documentation is submitted.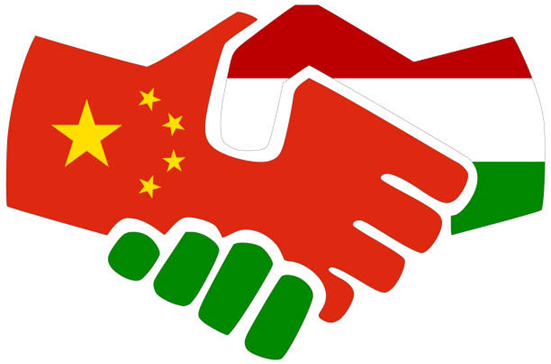 What is the customs clearance process in Hungary?
The customs clearance process in Hungary generally includes the following steps:
To streamline the customs clearance procedures and alleviate any unfamiliarity or complexity associated with them, it is advisable to contemplate engaging the services of a proficient customs broker or logistics company who can adeptly navigate through the intricacies on your behalf. Such professionals can assume the responsibility of orchestrating the customs clearance process, ensuring a seamless experience for you.

Provide necessary documents: Depending on the nature of the goods and the type of importation, you must provide appropriate documents and certificates, such as commercial invoices, loading lists, certificates of origin, certificates of insurance, transportation documents, etc. Make sure the records you provide are accurate and complete.

Import declaration: You need to submit an import declaration to the Hungarian Customs, including filling out the relevant forms and providing the necessary information such as description of goods, quantity, value, weight, commodity code, etc. This declaration can be done online, and you can consult your customs broker or customs department for specific requirements.

Payment of duties and taxes: Depending on the type and value of the goods, you may be required to pay import duties, VAT, or other relevant taxes and fees. Make sure you pay the required fees on time and get payment confirmation.

Conducting customs inspections: Hungarian Customs is authorized to inspect imported goods. Customs may check some or all of the goods to ensure compliance and security. You must cooperate with businesses and ensure that the goods comply with the relevant standards and regulations.

Completion of Customs Clearance: If all relevant formalities and documents are in order, Customs will approve your clearance and release the goods. You can then arrange for delivery or pickup of the goods.
The specific customs clearance process may vary depending on the type of goods, mode of transportation, port of import, and other factors. It is recommended that you make a detailed consultation with the Hungarian Customs Department or customs broker before importation and comply with the relevant regulations and rules.
What are the customs duties and tax rates in Hungary?
Hungary is a member of the European Union (EU) and joined the EU on May 1, 2004, as its tenth member. As a member of the EU, Hungary strictly adheres to EU laws, policies, and norms and enjoys trade and economic freedom in the EU internal market.
As in other EU countries, the range of tariff rates imposed on imports in Hungary is between 0% and 17%. It is worth noting that specific merchandise categories, such as laptops, cell phones, digital cameras, and game console consoles, are exempt from customs duties, which is undoubtedly good news. However, other goods may be subject to additional surtaxes depending on the country of origin. For example, if you import bicycles from China, you may have to pay an extra 48.5% anti-dumping duty.
The standard VAT rate in Hungary is 27%. In addition, Hungary has an import duty threshold. You are exempt from import duties if you import goods with a value (i.e., FOB price) of up to €150. When the value of the goods does not exceed EUR 22, they are also exempt from VAT. It should be noted that certain goods (e.g., tobacco products) may be subject to additional excise tax.
Calculating the Hungarian VAT is simple with the following formula: Hungarian VAT = VAT rate x (CIF price + import duties).
It is also important to note that there are additional customs fees for inspection, validation, and testing of imported goods to ensure their safety and compliance. These fees are established to maintain the quality and safety of the merchandise.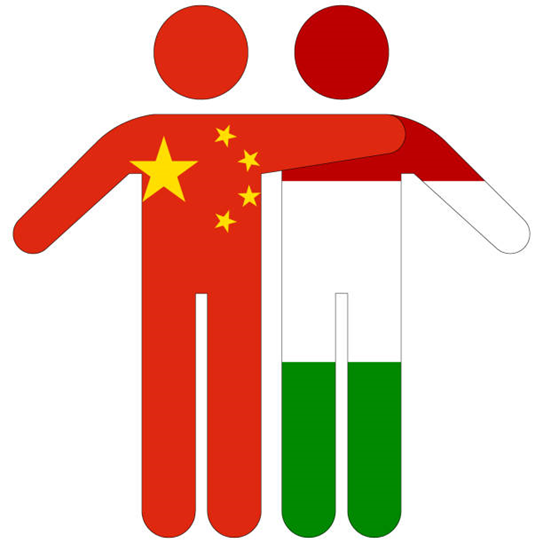 Why Choose JIKE Logistics as your Freight Forwarder in China/Hungary?
By choosing to work with us, you can focus on your core business by confidently leaving your logistics to us. Our team of professionals will provide you with quality logistics services to ensure that your goods reach their destination safely and on time while saving you time and energy.
We understand that logistics is critical to the success of your business, which is why we are committed to providing you with seamless logistics solutions. Our team is experienced and skilled in handling various complex logistics needs. Whether it's cargo packaging, shipping document processing, shipment tracking, or customs matters, we can handle them all efficiently and ensure that your shipments move smoothly through the entire logistics process.
We provide you with a full range of logistics services, including choosing the best mode of transportation, optimizing supply chain management, and providing warehousing and distribution solutions. We strictly control the logistics links to ensure the safety and integrity of goods during transportation. Our professional services offer higher transportation efficiency, lower risk, and faster delivery time.
We are committed to building long-term relationships, so we will always provide you with the best possible logistics solutions with a customer-focused attitude. Our services are not limited to logistics and transportation per se, but we are committed to providing you with all-around support to meet your specific needs.
By choosing us as your logistics partner, you can rest assured that you can rely on our professional experience, global network, and quality service to keep your goods moving smoothly worldwide.
---
FAQS
1. How long does it take to ship from China to Hungary?
The shipping time from China to Hungary depends on the chosen method. For instance, using air freight can take around 5-10 days, express freight will take around 3-5 working days, while sea shipping might take 30-45 days.
2. What is the fastest shipping option to Hungary?
If speed is a priority, there are two ways to ship your shipment at the fastest speed.
If your goods are bigger than 45kgs, find a freight forwarder who has direct charter flight to BUD airport, and with strong clearance ability and lucky, you might get your goods in two days; If your goods are small shipment, then try DHL express service, it can take as fast as 2-3 working days to your door!
3. Does Alibaba ship to Hungary?
Yes, Alibaba offers shipping services to Hungary. They have a range of options to suit different shipping needs. If you think shipping costs are expensive on the platform, you can also simply just place the product order on the platform, and find a freight forwarder offline to help you shipping the goods to Hungary. As a professional freight frowarder in China and Hungary, Jike is glad to help!
4. What is the cheapest way to ship to Hungary?
Sea shipping is often the most cost-effective method for shipping from China to Hungary. It strikes a balance between expenses and delivery time. But if it is only a small shipment less than 20kgs, we highly recommend you to use express service, which is cheaper compared to sea freight ( expensive port charges ).
5. Do I need cargo transportation insurance?
Cargo transportation insurance is a crucial way to protect the safety of your cargo. Although logistics companies take every measure to ensure the safety of your shipment, unforeseen events can still happen. Purchasing the proper cargo transportation insurance can provide additional protection and peace of mind for your cargo. Premium normally will be 0.3% of your shipment value.
6. Does FedEx ship to Hungary?
Yes, FedEx provides shipping services to Hungary. They offer various shipping options, including express services for faster delivery around 3-5 working days.
7. Does UPS ship to Hungary?
Yes, UPS offers shipping services to Hungary. We have many clients like using UPS to ship their cargoes to Europe.
8. How do I choose the suitable mode of transportation for my shipment?
Determining the nature, weight, and urgency of the goods is a critical factor in choosing the mode of transportation. As a rule, air transportation is suitable for urgent goods and small quantities. In contrast, sea transportation is ideal for large amounts of goods not needing to be delivered urgently.
9. Which airport and port should I choose as my destination in Hungary?
The main airport in Hungary is Budapest International Airport and the most import port is Budapest Port. Jike would help you to chose the most suitable port or airport depending on the specific requirements of your shipment and the final delivery location.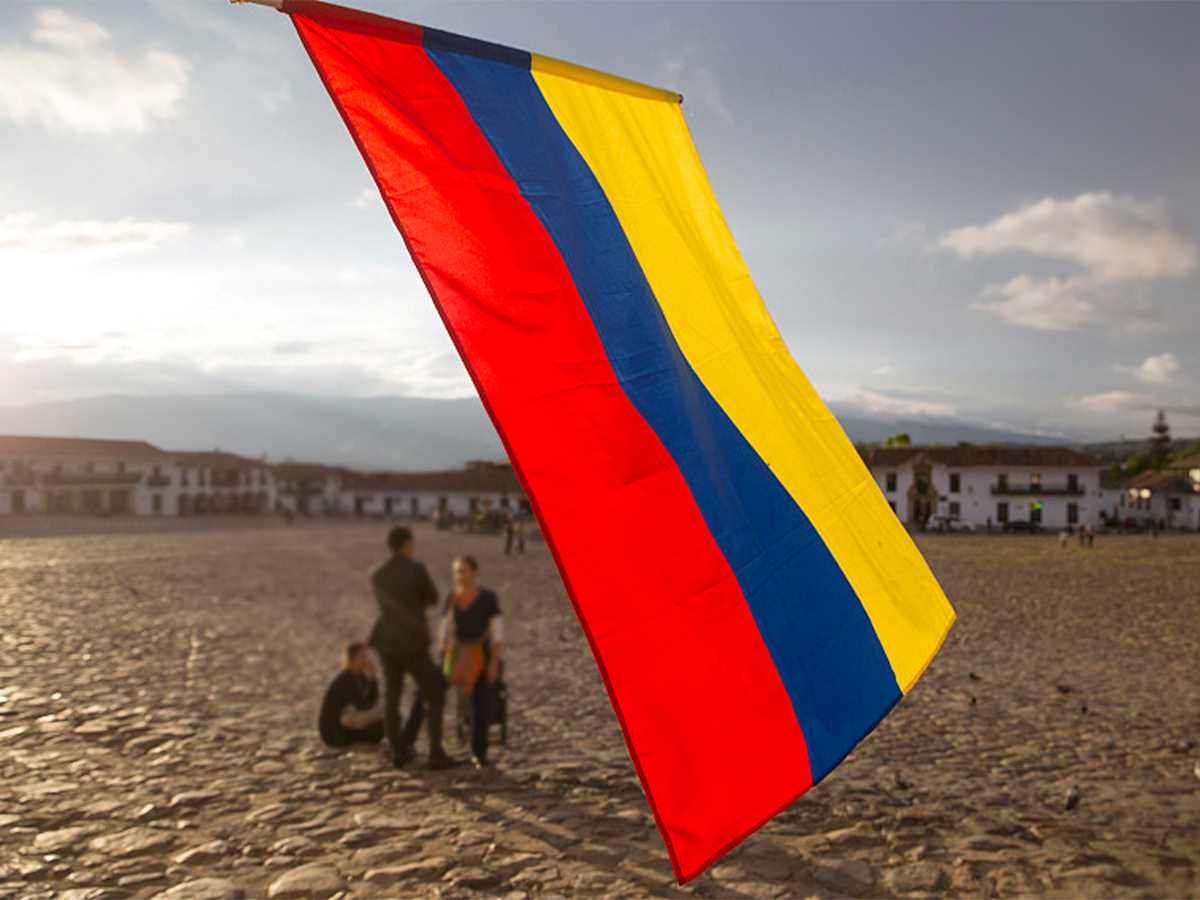 In this article, we will give you a complete guide on shipping to Colombia. We ensure comprehensive freight shipping services from China to Colombia with ease.
2023-09-08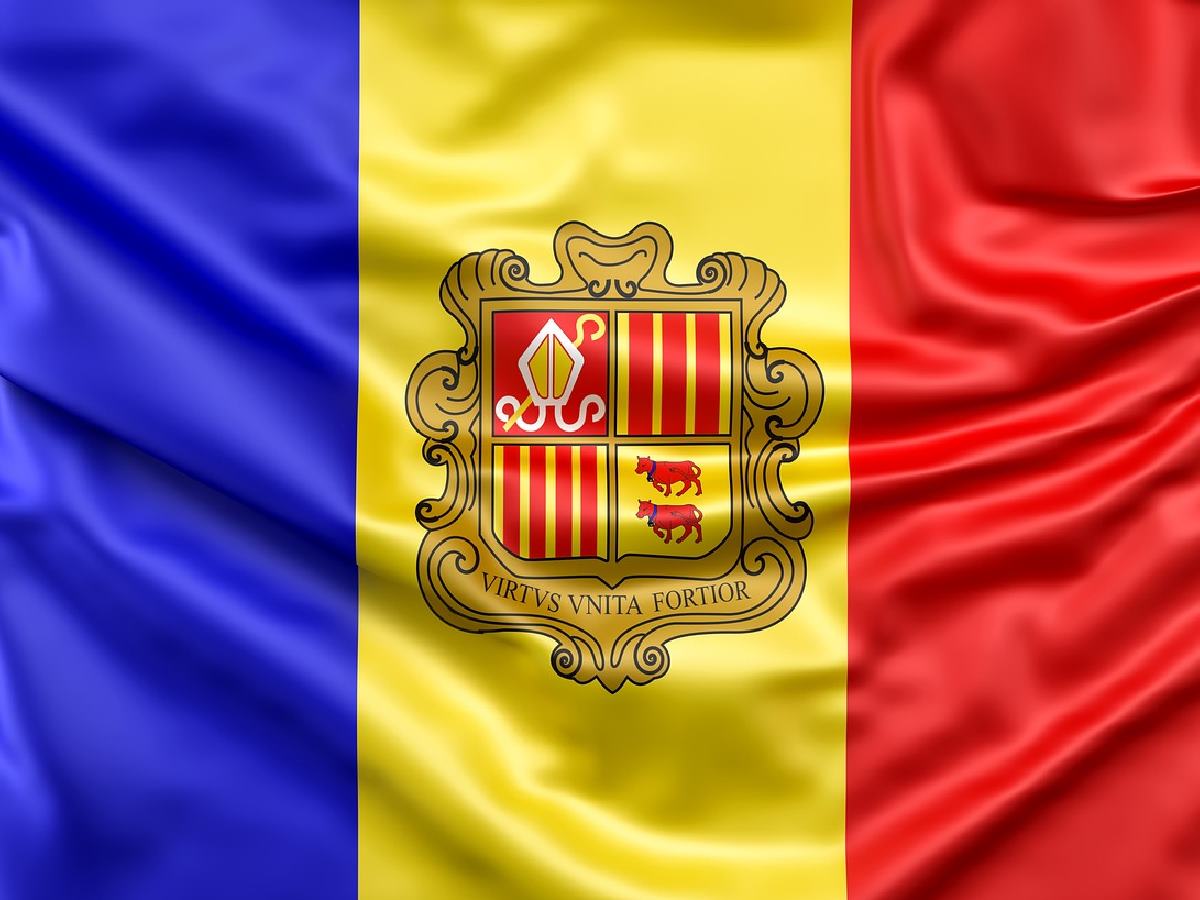 This is a complete guide on Shipping to Andorra, which offers you excellent, fast and reliable transportation of goods in the arena of international trade!
2023-09-15
Explore hassle-free shipping from China to Cuba with our expert guide. Learn the ins and outs of shipping to Cuba and make your international logistics a breeze.
2023-09-22