In the past decade, China's export value to Spain has doubled, reaching over $36 billion in 2021. Spain currently ranks as the 26th largest recipient of Chinese exports. The main goods imported from China to Spain consist of electrical equipment, machinery, nuclear reactors, boilers, furniture, lighting fixtures, prefabricated buildings, toys, games, sports equipment, clothing, organic chemicals, and plastics. This article discusses shipping to Spain from China.
Shipping to Spain: Encyclopedia of Freight Transport Knowledge
Understanding the transportation process from China to Spain is crucial for importers.
The purpose of this article is to provide more information on transportation from China to Spain, allowing more people to have a better understanding of the process.
You will be able to learn about transportation methods, trade policies, and more during the shipping process.
This article provides this information and more.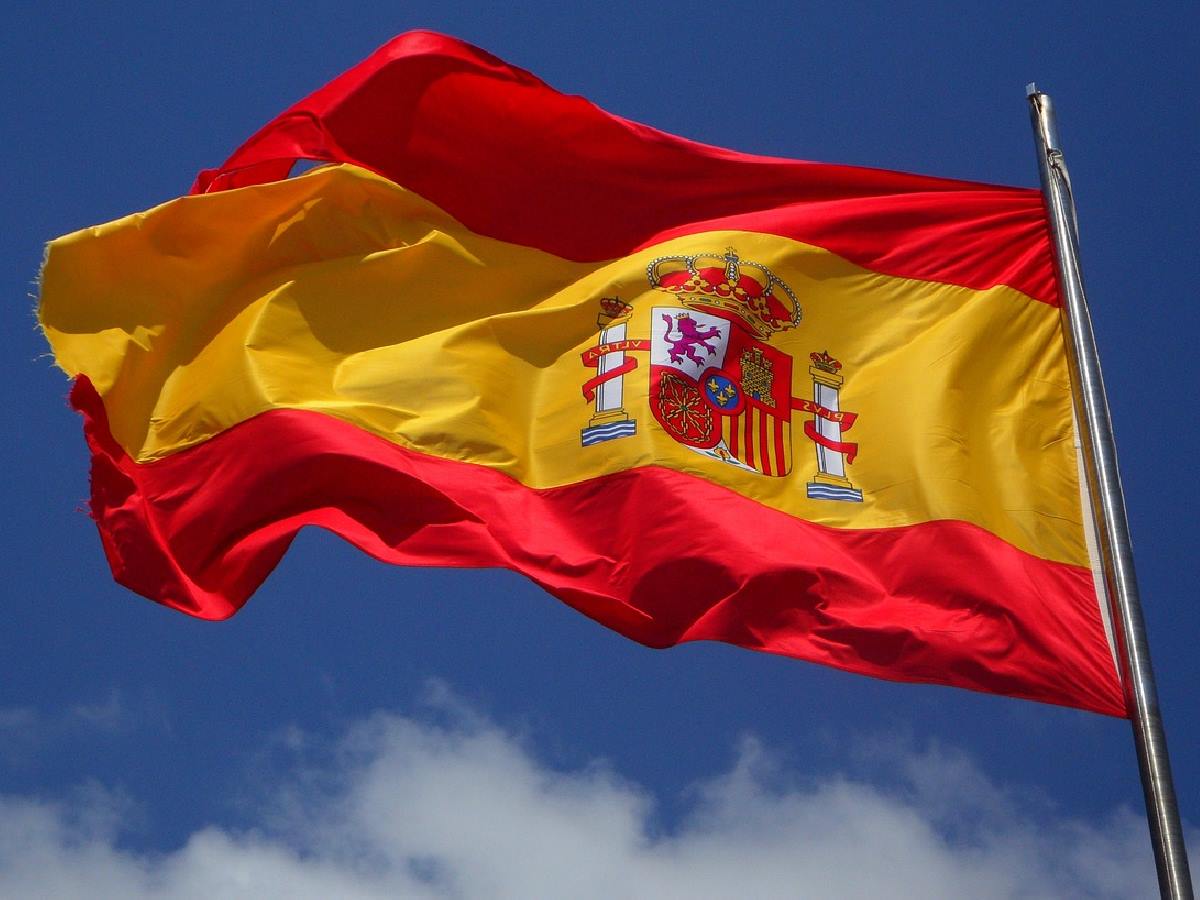 Spanish Import and export policy
The import-export policies of Spain are primarily guided and influenced by the regulations and laws of the European Union (EU). As a member of the EU, Spain adheres to the EU's standard commercial policies and trade rules. Here is an overview of some of the policies and regulations related to import-export in Spain
European Union Regulations
As an EU member state, Spain follows the EU's internal market regulations. This includes principles of free circulation, elimination of tariffs and non-tariff barriers, and a standard trade policy. Import-export businesses must comply with EU standards and regulations regarding product quality, safety, labeling requirements, etc.
Customs Procedures
Import-export businesses engaging in trade with Spain must comply with customs procedures and regulations. This includes:
● Correctly completing and submitting import-export declarations.
● Paying customs duties and other relevant fees.
● Going through customs clearance procedures.
Customs inspects and approves imported goods to ensure compliance and safety.
Goods Classification and Standards
Importers must classify goods according to the EU's Harmonized System (HS codes) and adhere to applicable quality standards and technical specifications. Certain goods may require special licenses or certificates, such as food, pharmaceuticals, chemicals, etc.
Import Duties and Taxes
Spain levies import duties and other taxes on certain imported goods. The tariff rates are determined based on the goods' classification and country of origin. Additionally, importers must pay Value Added Tax (VAT) and other related taxes, depending on the nature and value of the goods.
Trade Agreements and Preferential Schemes
Spain has signed a range of trade and bilateral/multilateral agreements with other countries and regions, aiming to reduce tariffs and trade barriers and promote trade liberalization. For example, Spain is part of the EU's trade agreements with some Latin American countries, such as Mexico and Chile, benefiting from relevant preferential schemes.
What information is needed for customs clearance in Spain?
Spain is one of the most challenging countries for customs clearance. The documents generally required for customs clearance in Spain include the bill of lading, commercial invoice, packing list, certificates of origin (such as FORM A or CO), and CE certification. Communication with the buyer in advance regarding the specific requirements is essential. The detailed documentation typically includes:
Compliant commercial invoice.




One copy of the trade contract.




Shipping documents.




Export customs declaration.




Inspection certificates, goods list, and analysis certificates.




For chemical products, footwear, textiles, garments, and products previously determined as dumped goods, a certificate of origin issued by the Spanish government is required.




Live animals, animal products, feed, seeds, plants, and plant products must have a sanitary and phytosanitary certificate authenticated by the consulate.
Having complete customs clearance documentation ensures that goods can be cleared more efficiently and expeditiously.
Customs Valuation
There are five methods used by Spanish Customs to determine customs valuation, which is as follows:
Transaction value is the price paid or payable for the goods by the foreign importer, plus certain costs or expenses.




The transaction value of identical goods.




The transaction value of similar goods.




Deductive method, which is the retail price minus duties, taxes, and commissions.




Computed value, which is determined based on production costs, profits, and other expenses. Spanish Customs also allows the use of FOB or CIF value for customs valuation. Customs duties in Spain are paid in the Spanish currency, pesetas, and the exchange rate used is announced by Customs on the day of clearance. Customs penalties, including a 5% fine on the amount of taxes and a 5% penalty fee on the total tax amount, will be imposed on those who fail to declare the goods' value accurately.

Other considerations
For express shipments, please take note of the following:
Spain does not accept PO BOX addresses.




An EORI number is required for smooth transit in Spain.




FedEx does not provide services for goods in the cities of Ceuta and Melilla in Spain.




Customs clearance in Spain typically takes around five days if it is fast, but it can take up to 12 days if it is slow. If your goods remain in customs clearance status for more than 12 days, it is possible that your shipment has been detained and you will need to communicate with your international logistics company on how to handle the situation.
Air freight to Spain
There is no doubt that shipping to Spain is the fastest and safest way of transporting goods by air. It is ideal for transporting fragile and high-value products. Speed is of utmost importance when transporting time-sensitive goods. The disadvantage is that it is relatively expensive compared to other modes of transport. Due to these factors, it is recommended to choose this mode of transport when transporting luxury goods or time-sensitive foodstuffs, for example.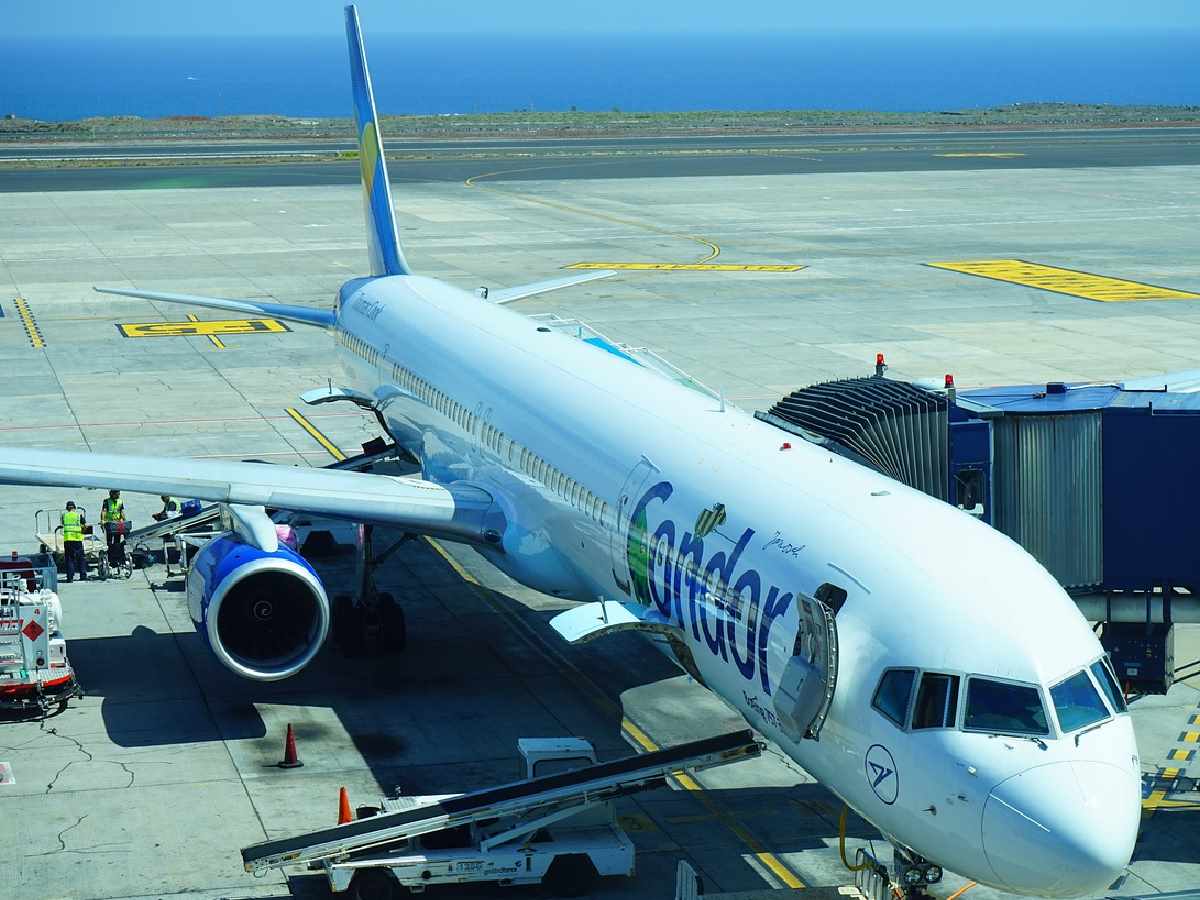 Main airports in Spain
There are 47 airports throughout Spain, the most important of which are Madrid Barajas, Barcelona Prat and Malaga. There are intensive flights to and from all major European cities, as well as being a major transport route to Africa and the Americas.
Madrid Barajas Airport
Aeropuerto de Madrid-Barajas is the main international airport of the Spanish capital, Madrid, located 12 kilometers northeast of the city center. Aeropuerto de Madrid-Barajas is the main international airport of the Spanish capital, Madrid, located 12 km northeast of the city center.
Barcelona-El Prat Airport
It is the second-largest airport in Spain after Madrid-Barajas and the largest airport in Catalonia, offering international flights to Spain, Europe and North Africa.
Málaga Airport
Málaga Airport is situated southwest of Málaga, approximately 8 km away, and north of Torremolinos, around 5 km away. Málaga Airport operates flights to over 60 countries and currently has three passenger terminals.
The busiest routes are within the European Union, particularly with routes from the UK and Ireland. More airlines prefer to arrive directly at Málaga airport than at Gibraltar airport, so many passengers going to Gibraltar pass through this airport.
Factors Affecting Air Freight to Spain
There are several factors that can influence the cost of air freight to Spain. Firstly, the type of goods being shipped can impact the price, as different types of products may have varying rates. Secondly, the weight and volume of the cargo play a role, with larger and heavier items generally incurring higher transportation costs. Additionally, the distance of the shipment is a key factor in determining the air freight charges to Spain. It's also important to consider seasonal factors, as there may be fluctuations during specific periods. For example, freight prices often increase during holiday seasons such as Christmas or Halloween. In conclusion, the cost of air freight to Spain depends on multiple factors.
How much does air freight from China to Spain cost
Let's take Shenzhen Airport as an example:
CA: Starting from 100KG, the rates are 23 CNY/100KGS, 22.8 CNY/300KGS, 21.6 CNY/500KGS, and 21.5 CNY/1000KGS. (Please keep in mind that these prices are provided for reference purposes only. CA offers relatively cheaper rates, while HU, MU, OZ, KE, and BR may have slightly higher costs.)
The calculation method for volumetric weight in international air freight is as follows:
Formula: Volumetric Weight (KG) = Length (CM) x Width (CM) x Height (CM) / 6000
For example, Package dimensions: 655050cm, Quantity: 30 pieces. Actual weight: 650 kg.
Volumetric Weight (KG) = (65cm x 50cm x 50cm) / 6000 x 30 pieces = 812.50KG
(Since the volumetric weight of 812.5KG is greater than the actual weight of 650.0KG, the chargeable weight for air freight will be 812.5KG.)
In addition to the air freight charges, there are also additional fees involved in the air freight price from China to Spain. These may include security fees, airport handling fees, airway bill fees, fuel surcharges, declaration fees, dangerous goods handling fees, airway bill issuance fees (also known as airway bill administrative fees), consolidated cargo service fees, warehouse storage fees at the destination station, and other applicable charges.
Sea freight to Spain
When it comes to shipping to Spain, sea freight is the most popular choice among importers due to its advantages. The main reason is that sea freight solutions allow for the transportation of a larger volume of goods at a lower cost. Sea freight works particularly well, especially when shipping large quantities of goods.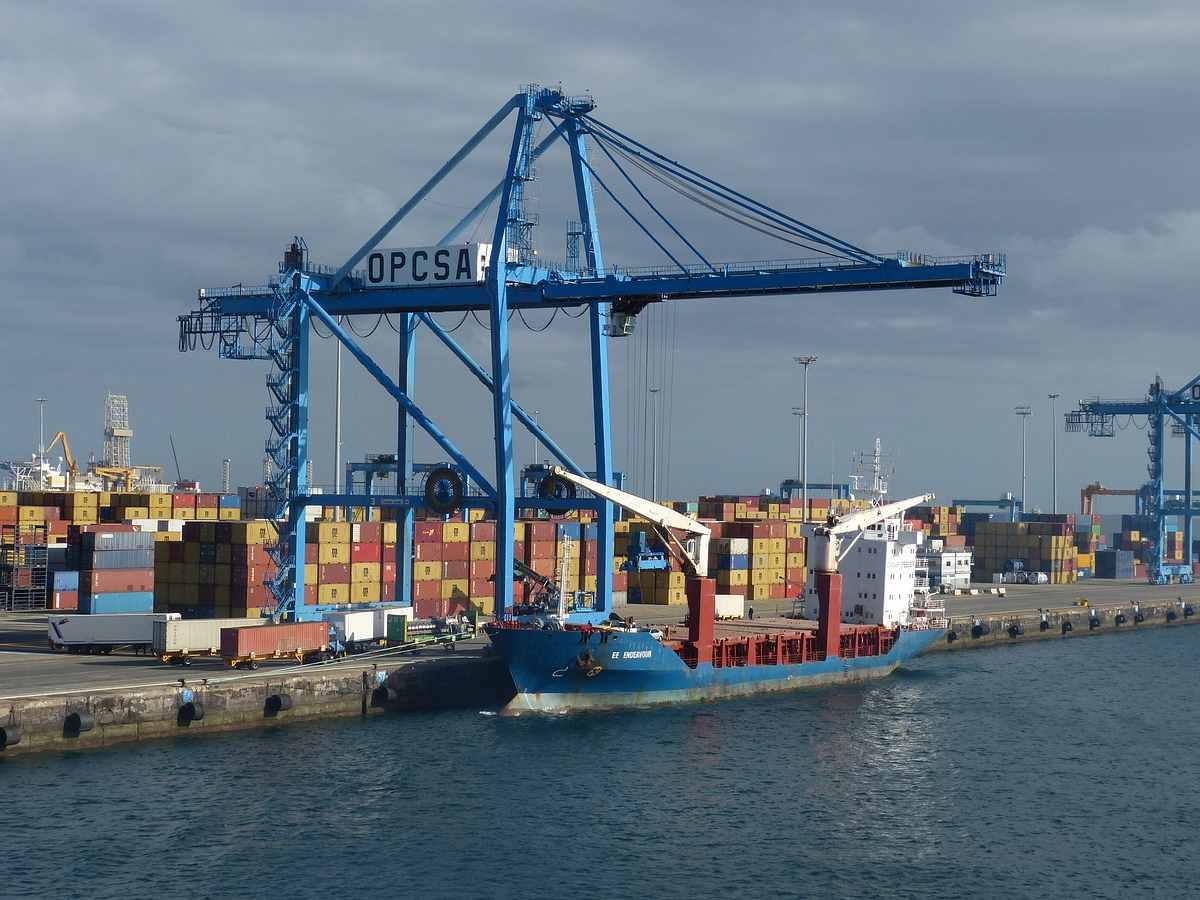 Major spanish seaports
Port of Valencia
Valenciaport is the trademark that manages three ports operated by the Valencian Port Authority, Valencia, Sagunto and Gandia.
In 2018, Valenciaport handled over 5 million containers cementing its position as one of the major ports in Southern Europe.
Port of Algeciras
Together with its logistics zone, the port of Algeciras Bay has become the main distribution platform for major flows, with maritime freight routes connecting Asia with Europe and the Americas as well as Africa and Europe.
It is directly connected with more than 200 ports and around 30 shipping companies using its facilities, making it the fourth leading port in Europe and the first port in the Mediterranean in terms of total traffic.
Port of Barcelona
The Port of Barcelona is Spain's leading port in terms of cargo handling, accounting for 24% of the country's foreign maritime trade through its facilities. It is also one of the most popular European and Mediterranean cruise ports.
It is part of a unique European logistics hub that includes the port itself, Barcelona El Prat Airport, Zona Franca (duty-free zone), Mercabarna and ZAL-Port (logistics zone), which reaches 400 million consumers in less than 48 hours.
What is the shipping time from China to Spain by sea?
One of the disadvantages of sea freight is that it takes longer compared to other modes of transportation. On average, sea freight from China to Spain takes approximately 25-35 days. Therefore, you should choose how to ship your goods based on your specific needs.
When shipping goods by sea, you have the option to choose between LCL (Less Container Load) or FCL (Full Container Load) transportation. LCL involves sharing container space among multiple shippers, which is suitable for smaller shipments that do not require speedy delivery and are typically more cost-effective. FCL, on the other hand, refers to booking an entire container solely for one importer/exporter. It is the preferred choice when you require a large container space for your shipment.
The following is an example of the time required for shipping to Spain from Shenzhen port:
Shipping to the port of Valencia in Spain, multiple shipping companies such as APL, HMM, OOCL, and COSCO offer direct services. The fastest shipping option is 22 days, provided by Orient Overseas Container Line (OOCL) and COSCO. The slowest option is around 33 days with Hyundai Merchant Marine (HMM). LCL (Less Container Load) shipping by sea takes approximately 30 days.




Shipping to the port of Barcelona in Spain, there are various shipping companies that offer direct services. The fastest shipping option is around 22 days with Hyundai Merchant Marine (HMM). The slowest option is around 31 days. Other shipping companies take around 24 days. LCL shipping by sea takes approximately 25 days, and NYK, KLINE, and EMC offer direct services.




Shipping to the port of Alicante in Spain, several shipping companies, including CMA, MSC, and HMM, offer direct services. The fastest shipping option takes around 20 days. LCL shipping by sea takes approximately 30 days.




Shipping to Madrid, Spain, by sea takes approximately 22 days for the fastest option. LCL shipping by sea takes approximately 30 days.




Shipping to Bilbao, Spain, requires transshipment. The fastest shipping option takes around 31 days, while the slowest option takes around 40 days. LCL shipping by sea takes approximately 30 days.

Regarding costs, prices vary depending on different factors, such as the type of goods and volume.
Rail freight to Spain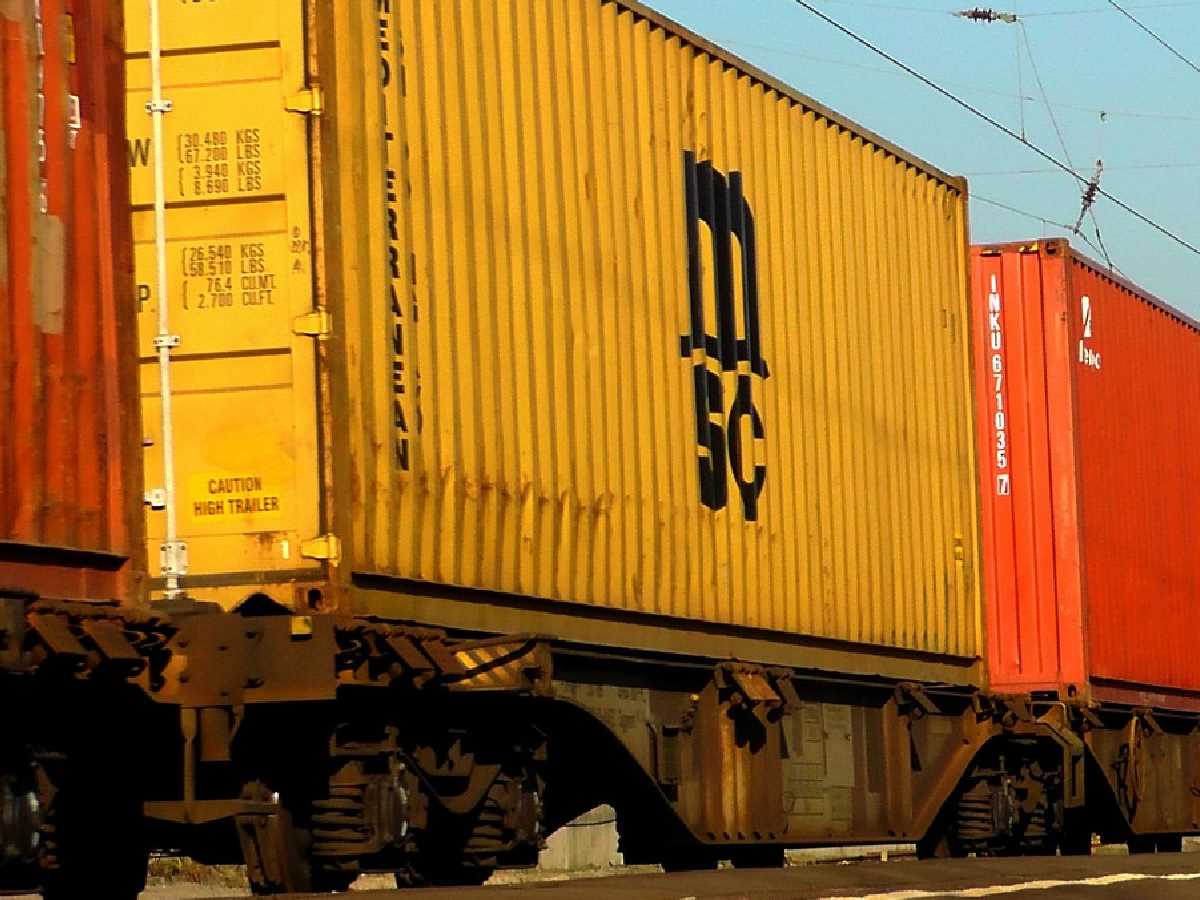 Rail freight is a compromise between sea freight and air freight. In most cases, it is cheaper than air freight and faster than sea freight. In rail freight, you can also choose between LCL (Less Container Load) or FCL (Full Container Load) options.
Examples of rail routes and transit times from China to Spain:
Ningbo to Madrid: 29 days
Wuhan to Madrid: 39 days via Pervaya Rechka or the nearest alternative terminal
Chongqing to Madrid: 27 days
Shanghai to Barcelona: 28 days
There are more connections between China and Europe, but many of them lead to Germany. To transport your goods from Germany to Spain, you would have to reload them onto another mode of transportation.
What are the restrictions for transporting goods in Spain?
● Dangerous goods.
● Counterfeit or infringing products.
● Items with high transportation risks.
● Items prohibited or restricted by aviation transportation regulations.
● Items prohibited for transportation by national regulations (such as pornography, weapons, etc.).
Conclusion
This guide aims to provide you with comprehensive information on shipping from China to Spain.
Navigating the process of shipping goods from China to Spain is made easy with the assistance of a reliable freight forwarder.
Fortunately, you have found a dependable agent right here - JIKE. Contact us now for a seamless and hassle-free transportation experience.
FAQS
Which mode of transport should I choose to deliver my goods?
You can choose between sea freight, air freight, or railway transportation depending on your cargo type, delivery time, and budget. Sea freight is usually the most cost-effective option but has a longer transit time. Air freight is faster but more expensive. Railway transportation is a compromise between sea and air freight, offering faster transit times and relatively lower costs.
What is the shipping time to Spain?
The transit time depends on the chosen mode of transportation and the origin. Sea freight typically takes around 25-35 days, air freight takes about 7-10 days, and the transit time for railway transportation varies depending on the route. You can confirm the specific transit time with the logistics company you choose.
How are the costs of shipping to Spain calculated?
The calculation of transportation costs involves multiple factors, including the type of cargo, weight, volume, mode of transportation, and service provider. You can request transportation quotes from different logistics companies to obtain accurate cost estimates.
How do I handle customs clearance?
Customs clearance procedures are an important part of the transportation process. You can choose to entrust the logistics company or a professional customs clearance agent to handle the customs clearance procedures. They will assist you in processing the customs declaration, paying customs duties, and completing other necessary procedures to ensure smooth entry of the goods into Spain.