JIKEship realizes how difficult it can be for customers to find accurate information about the shipping process. That's why we've prepared this shipping guide to assist you. As an international freight forwarder, we are here to answer any questions or concerns you may have.
Please read this guide carefully, and feel free to contact us for any additional information. JIKEship is committed to providing solutions tailored to your needs.
Shipping from China to Thailand
What is the best way to ship to Thailand?
As you often hear, "different factors affect the best mode of transportation." Here, JIKEship will tell you straight away: if your goods have the following conditions, the best mode of transportation is sea freight:
The cargo is weighty (over 200 kg)

The shipment is in an abnormal shape

The cargo is oversized
A key advantage of this mode of transportation is its cost-effectiveness, making sea freight the first and often the final choice for many individuals or small businesses.
On the other hand, if you have the following conditions, air freight is your best choice:
The cargo is lightweight (less than 20 kg )

High-value items (not included in the list of prohibited items by airline regulations)

Time-sensitive
Other advantages of air freight include:
Flexible timing

High speed

Lower insurance fees
However, most people will hesitate to choose this method due to the higher air freight price than sea freight. We can say that everyone's budget plays a crucial role in determining the best mode of transportation.
Next, we provide more detailed information about sea freight and air freight!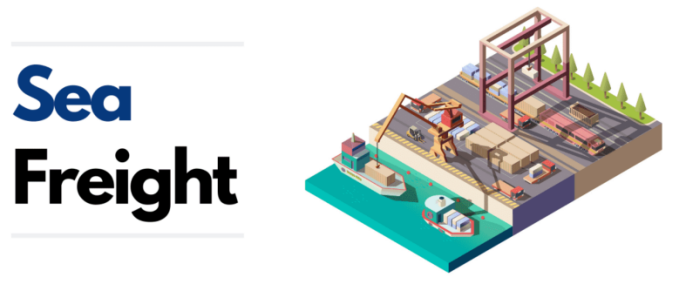 Sea Freight to Thailand
Sea freight has two main advantages: 1. You can transport goods at the most favorable prices. 2. It is cost-effective for transporting large volumes of goods.
The time for sea freight from China to Thailand is around 7-15 days, depending on the locations of your goods in China and Thailand. Some freight forwarders may offer more direct routes, which can reduce the transit time.
Major ports in Thailand: Bangkok & Laem Chabang
Major ports in China: Guangzhou, Tianjin, Dalian, Shenzhen, Ningbo, Shanghai, Xiamen, Hangzhou, Hong Kong, etc.
Which containers can I choose to ship to Thailand?
For sea freight, there are three container sizes used for personal and commercial goods:
40' HQ containers with a capacity of 76 cubic meters (approximately 24 pallets)

40-foot container with a capacity of 67 cubic meters (approximately 20 pallets)

20-foot container with a capacity of 33 cubic meters (approximately ten pallets)
Suitable for pallets measuring 120 x 100 centimeters (with a maximum height of 230 centimeters)
JIKEship tip: Sea freight considers the three major parameters of transit time, security, and price, which are the most efficient freight solution.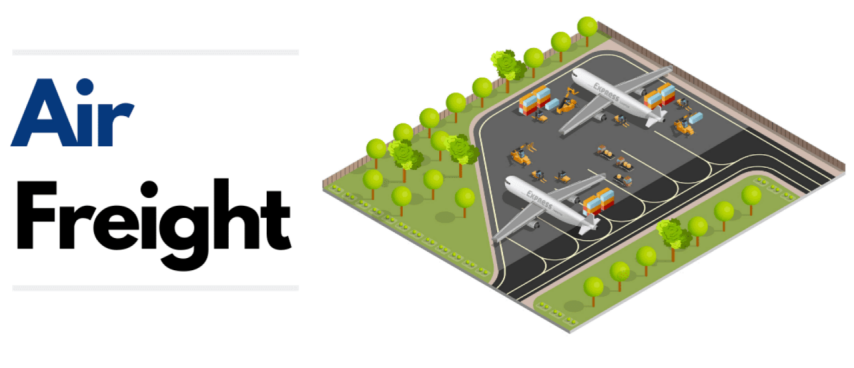 Air Freight to Thailand
Air freight is very attractive as China and Thailand have well-equipped international airports. Sometimes, air freight can take less than three days to reach both countries. Overall, air freight will enable us to deliver your goods within 3-5 days (including the export process).
The speed of air freight is directly proportional to the price. JIKEship is an established freight forwarding company in China, and we primarily ship to Thailand. Rest assured, and we leverage fierce competition to our advantage to better meet your budget.
Major airports in Thailand: Suvarnabhumi Airport (BKK), Don Mueang International Airport (DMK)
Major airports in China: Beijing Capital International Airport, Shanghai Pudong International Airport, Guangzhou Baiyun International Airport
JIKEship tip: Air freight considering only the flight time would be a huge mistake. It must follow the following steps:
Step 1: Gather detailed information about the goods: type, weight, destination, required services, destination, etc.

Step 2: Warehousing before departure

Step 3: Shipping completion by the airline

Step 4: Flight time

Step 5: Customs clearance

Step 6: Goods arrival and delivery services (if required)
The best solution is to contact your JIKEship expert advisor. Once we have a clear idea of what type of shipping you need us to arrange, we will be able to provide estimated transit times and all relevant information to assist you in smooth ship to Thailand.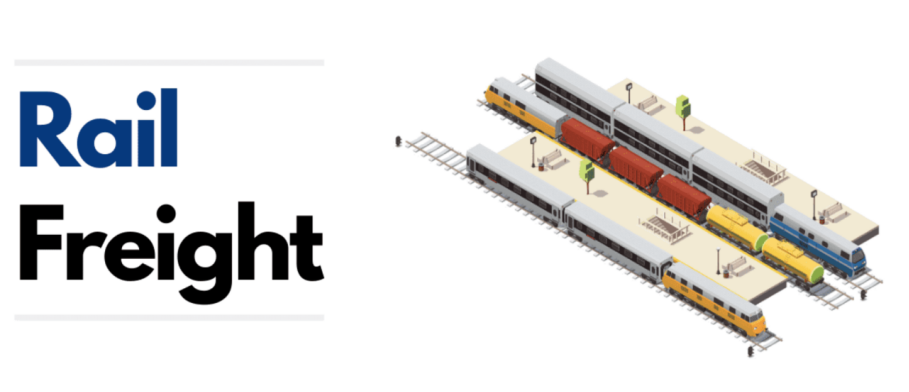 Rail Freight to Thailand
Cross-border trucking services are another solution for shipping to Thailand. This option is affordable and relatively fast, serving as an intermediate solution between air and sea freight. However, it is evident that transporting by road from eastern regions of China is not cost-effective.
Rail freight is the solution for you if the goods meet the following conditions:
You are in a hurry or have deadline requirements.

The total volume of your items is large.
JIKEship offers all services related to cross-border freight, and we can ship to Thailand anywhere. Please contact us if you need to so we can arrange the best route and establish the most cost-effective option.
Shipping costs to Thailand
It's important to know that weight is not the only factor affecting the quotation; it also depends on your required transportation services. For example, door-to-door service will obviously be more expensive than door-to-airport or airport-to-airport.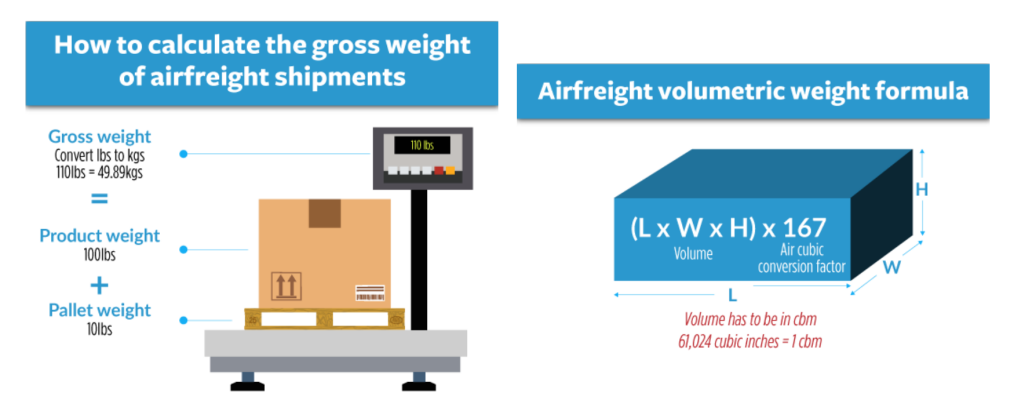 This is why our pricing strategy is based on a shipment-specific approach. Contact us now and receive a quote for your shipment within 24 hours!
What goods can be brought into Thailand?
Your goods may be detained at customs for some reason. Please note the following (very important):
Understand every detail of the goods you need to transport.

Ensure that the goods you need to import are recognized within Thailand.
If you have any of the following situations, please get in touch with our JIKEship experts. It's important to anticipate such shipments to avoid any issues.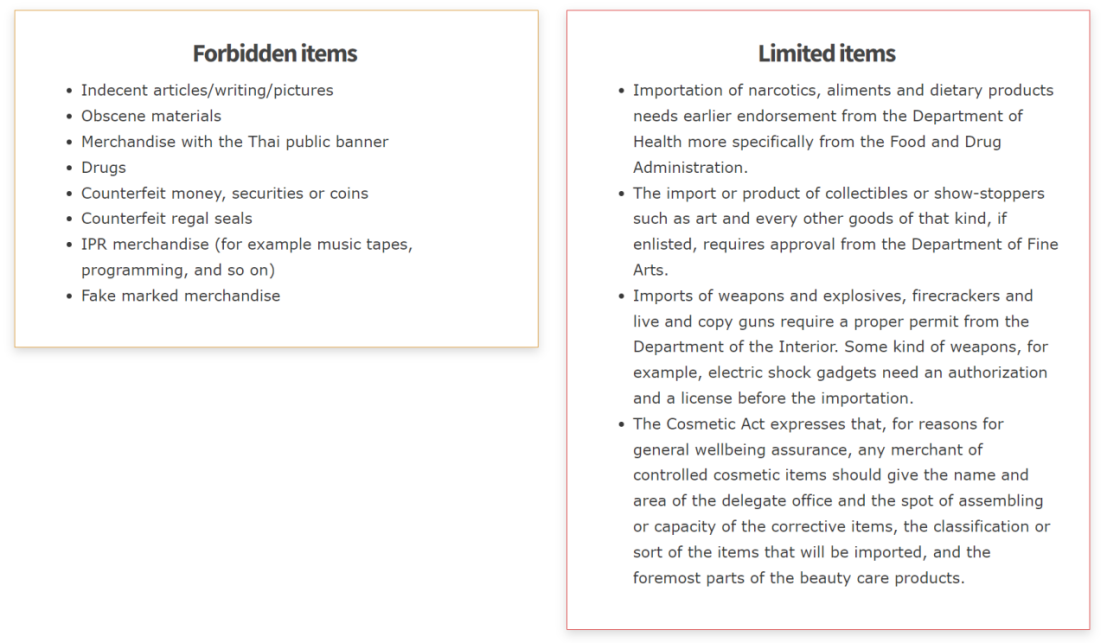 What customs duties and taxes do I need to pay?
All goods transported to Thailand are governed by the Customs Act, Goods and Services Tax (GST) Act and Regulation of Imports and Exports Act.
Before September 2018, the standard tax rate for imported goods in Thailand was 7%. From that date onwards, Thailand imposes a 10% GST rate on all goods and services transported to Thailand without exemptions.
Note: The 0% tax rate applies only to the export of goods and services.
All other goods are exempt from customs duties and only require payment of GST. Thailand's Goods and Services Tax (GST) is equal to 7% of the CIF value of your shipment.
Did you enjoy our article today? If you are interested in shipping to Thailand, please contact us. JIKEship will customize a shipping solution and give you a suitable shipping quote.