If you are planning to ship items from China to Romania, you may be concerned about the following issues: costs, required documents, and how to find the best shipping method. This guide will help you understand how to ship from China to Romania and provide suggestions for reducing shipping costs.
Bilateral trade between China and the Romania has been growing steadily. The trade volume has been increasing yearly, covering various fields such as mechanical equipment, electronic products, chemical products, textiles, and agricultural products. Further trade development between the two sides will provide more opportunities for economic growth and mutual benefits for both countries.
How to organize shipping from China to Romania?
Organizing shipping from China to Romania can be difficult but easy with some planning and organization. Here are some suggestions to help you get started smoothly:
Researching Transportation Options: It is essential to investigate the services offered by various shipping companies from China to Romania and choose the one that best suits your needs. China is one of the largest exporters in the world, so there are many freight forwarders to choose from. Ensuring you choose a reputable, professional freight forwarder is crucial to shipping.
Prepare the necessary documents: When shipping goods from China to Romania, ensure you have all the essential documents, such as commercial invoices, packing lists, and other required documents.
Choose the appropriate mode of transportation: Many different ways are available. You need to choose the most suitable method of transportation according to the characteristics of your goods and time requirements.
Ensure Proper Packaging: proper Packaging of goods is essential to reach their destination safely and on time. Proper packaging also affects the cost of transportation from China to Romania. It is advisable to seek a professional team to pack your goods to ensure proper handling. If you choose to ship by air, avoid using oversized boxes.
Tracking Shipments: Once a shipment has been dispatched, it is essential to keep track of its transportation status and keep up to date with its progress. Many freight forwarders offer online tracking systems, but it is also recommended to stay in touch with their support team; JIKE Logistics provides 24/7 support to ensure you can easily track the location of your shipment.
Following these recommendations, you can easily organize cargo transportation from China to Romania.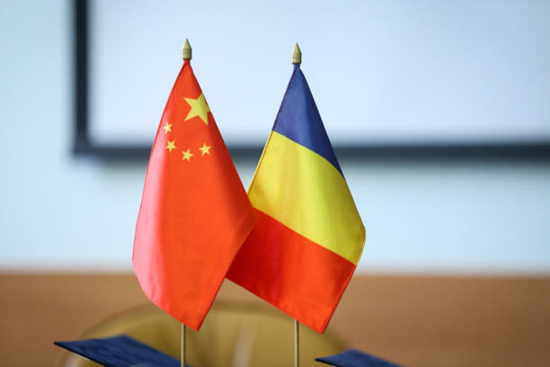 What are the options for shipping from China to Romania?
Shipping to Romania is mainly delivered by air, sea, railroad freight, and courier services, each with advantages and disadvantages. Below we will give you an overview of each method and its advantages and disadvantages.
Express transportation
Express shipping is a fast, reliable, and convenient option for shipping from China to Romania. Many well-known courier companies, such as DHL, FedEx, UPS, offer express shipping from China to Romania.
When choosing a courier provider, it is essential to compare prices and services. Different companies and modes of transportation may lead to differences in transit times, but usually, goods can be delivered to their destination within 3-5 days. You can choose the exemplary courier service for your needs or take advice from a logistics company to get the best price for your transportation.
Courier shipping may be one of the most expensive options, but you can receive your goods quickly. If you are shipping goods with a small weight, less than 200 kilograms, then a courier service for shipping from China to Romania will be a good option.
At JIKE Logistics, we offer courier services at competitive rates. It is up to you to choose your favorite courier company or take our advice to get the best price for your shipment. We are committed to providing high-quality service to ensure your cargo reaches its destination safely.
Air freight
Air freight of goods is a fast and secure way to ship goods and can usually be delivered within 3-8 days. Airfreight is a good option for smaller shipments. We recommend that airfreight is unsuitable for shipments over 500 kilograms, but airfreight is a good option for loads under 500 kilograms.
Also, if you are a new shipper, airfreight is billed differently than the regular weight system and is referred to as billable weight. Therefore, it is a good idea to learn how to calculate the billable weight before shipping goods from China to Romania by air.
Air cargo can be categorized as general cargo or special cargo. Special cargo may require additional screening or supervision, so make sure you know whether your shipment is classified as general or special cargo and adjust your logistics plan as needed.
Examples of general cargo include electronics, jewelry, medicines, and personal accessories such as watches or wallets.
The special cargo includes:Fragile items,Hazardous items (e.g., certain chemicals),Items requiring temperature control (e.g., seafood).
For special cargoes, please comply with the relevant safety and regulatory requirements and choose a reliable air cargo service provider to ensure your shipment reaches its destination safely and smoothly.
Some airlines flying on this route are Royal Romanian Airlines, Air China, China Airlines, and Lufthansa.
Important airports in Romania
Some top international cargo carriers shipping from China to Romania include FedEx, UPS, British Airways, China Airlines, Asiana Airlines, and All Nippon Airways.
Some of the leading choices among the best Chinese airports for exports to Romania include Beijing Capital International Airport, Chengdu Shuangliu International Airport, Shanghai Hongqiao International Airport, Shanghai Pudong International Airport, Xi'an Xianyang International Airport, Guangzhou Baiyun International Airport, Hong Kong Kunming Changshui International Airport, Shenzhen Baoan International Airport, and Hangzhou Xiaoshan International Airport.
In contrast, Romanian airports importing from China include Bucharest Henry Conda Airport, Cluj-Napoca Airport, Timisoara Airport, Isai Airport, and Sibiu Airport, among others.
Air freight has several advantages: speed is one of them, and if you need to ship something quickly, air freight is a logical choice.
However, air transportation has some drawbacks, especially for large or heavy items, where the cost is higher than sea or land transportation.
In addition, please note that there may be additional restrictions on the types of items that can be shipped by air depending on laws and airline regulations. Therefore, when choosing a method of air transportation, please ensure that you comply with the relevant laws and airline regulations to provide the smooth transit of your goods.
Sea freight
Ocean freight is usually the most affordable option. Compared to airfreight, ocean freight offers greater flexibility and can carry a wider variety of goods in larger quantities and sizes, including even bulky items such as automobiles.
However, sea freight takes longer than air freight, usually taking 35-50 days to get the goods to their destination, depending on the distance from the departure and arrival ports and the sea route.
The best part is that ocean freight rates are flexible enough to ship almost any type of cargo.
Even if you are not a large importer in Romania, you can still choose sea freight. If you use LCL (Less than Container Load) ocean freight, you don't have to rent the whole container but pay a fee for the space you need and still have the option of ocean freight. Isn't this a marvelous way to go?
When choosing between LCL and FCL (Full Container), you also need to consider the following points:
Is it acceptable for you to share a container with another company's cargo? If so, then LCL may be suitable for your needs.

If your order is for more than 50% of a container, you should compare FCL and LCL prices, as filling a container may be the more cost-effective option, even if you can't.

Compared to LCL, FCL is faster because your cargo does not need to be consolidated and disassembled at the port of origin and destination.

Can your company fill a container with enough goods in a reasonable time?

Do you want to keep the container closed throughout the transportation? If so, you should choose FCL transportation.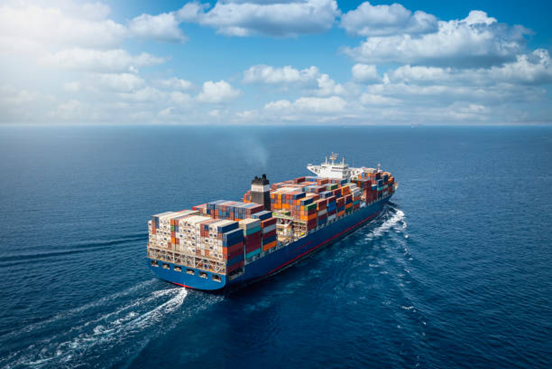 Important seaports in Romania
Major Chinese export ports to Romania include Shanghai, Shenzhen, Ningbo-Zhoushan, Guangzhou, Qingdao, and Tianjin.
And the main Romanian seaports used for imports are the ports of Constanta, Tulcea, Midia, Barsabi, Sulina, Mangalia, Calarasi, and Calafate.
Ocean freight has the following advantages: it is the most economical way of global transportation, so if cost savings are your primary concern, ocean freight may be the best choice. In addition, ocean freight can transport a wide range of cargo types. Ocean freight has a smaller carbon footprint and is kinder to the environment than airfreight. Alternatively, you can choose FCL (Full Container Load) or LCL (Less Than Container Load) transportation, depending on your business needs.
However, the downside to shipping by sea is that it can be the slowest form of transportation. So if your business is very tight on shipping time, consider other options.
Railroad freight
Regarding price and delivery time, rail freight is an intermediate option between air and sea freight. Rail freight is faster than sea freight but also more economical in cost-to-weight ratio than air freight. If you need to transport goods frequently but do not have urgent time constraints, then rail freight may be the perfect solution.
The railroad will deliver your goods from China to Romania in about 15-20 days. You can transfer your goods from there to the destination by road transportation.
With train freight, you can move small and medium-sized goods across Europe relatively quickly, which means your business can be customized to meet your customers' needs.
Rail freight is also much more extensive regarding the types of goods that can be transported. Whether it is pallets, cartons, crates, or items such as perishable foodstuffs, they can all be transported by rail. Rail services can also handle specialized items that must be transported under special temperature conditions. Rail transportation also offers solutions for more complex and bulky goods that are difficult to load onto aircraft or ships.
Please note that not all items are suitable for transportation by rail, and restrictions exist for specific items; these include electronics (tablets, cell phones), liquids, powders, knives, weapons, and other dangerous things.
Choice of Full Container Load (FCL) or Less Than Container Load (LCL) Transportation
Train freight is usually transported in containers, and when you book your shipment, you can choose between Full Container Load (FCL) or Less-than-Consolidated Load (LCL) transportation.
LCL is suitable for small shipments or when air transportation is too expensive. LCL is less costly than total container shipments since the number of shipments is less than one container load. However, it is essential to note that there may be a short wait time as your shipment must be consolidated and de-consolidated with other shipments before departure and upon arrival. If you are okay with sharing space with other companies' loads, LCL shipping offers an affordable option for transporting smaller quantities.
FCL, on the other hand, is suitable for shipments that are at least up to the loading capacity of the container. If your shipment is less than one container, you may consider LCL shipping or bundling multiple orders into one container.FCL shipping is cheaper because you pay only a fixed container fee instead of being billed by the volume of your shipment. Additionally, FCL shipping may take less time to pass through customs because you have the entire container and don't have to do complicated unpacking.
Rail freight may not be suitable for small and high-value projects. Because of the higher costs, you may need to factor in price when choosing your mode of transportation.
Freight from China to Romania
Sea freight costs
The cost of transportation from China to Romania depends to a large extent on various factors. The first factor is the mode of transportation. For example, here we have increased sea transportation costs.
According to a recent study, ocean freight from China to Romania costs $5-8 per kilogram, and shipping a container from China to Romania costs $3,000. This is a significant increase from the previous year's average price of $2,500. This increase is due to rising fuel costs and the overall cost of living in China.
The cost of shipping container to Romania depends on several factors, including the size of the container, the distance it needs to be sent, and the type of transportation company you use. If you are shipping a small container, you can expect to pay less than $2,000. If you send an enormous container, you could spend over $3,500.
The transportation cost of LCL also depends on the container cost. But here, you only pay for the amount of space, not the entire container.
Other factors affecting the cost of shipping from China to Romania are the type and size of goods and the mode of transportation. Transportation of fragile goods is more costly due to additional care and insurance; fresh goods require refrigeration equipment.
Air transportation costs
The average cost of international airfreight shipping from China to Romania is around US$5-7 per kilogram.
Now you'll see that it changes a lot because there's the nature of the cargo, different ports, weight charges, and more of those types of things are included.
Express transportation costs
International mainstream express companies, such as DHL, FedEx, UPS, USPS, EMS all have business from China to Romania. On average, the shipping cost per kilogram is 5-7 USD.
JIKE Logistics offers very affordable prices to our customers from Romania. We also help our customers to find the most suitable mode of transportation for their products. By filling out our simple form, you will get an instant estimate of all available shipping options between China and Romania.
Transit time: Transport China-Romania
As for transport China-Romania, shipments usually take 35-50 days. This schedule may vary depending on port traffic, FCL, and LCL.
Ordinary air transportation from China to Romania takes 3-8 days. And express vehicle takes 3-5 days.
Railroad freight from China to Romania takes 15-20 days.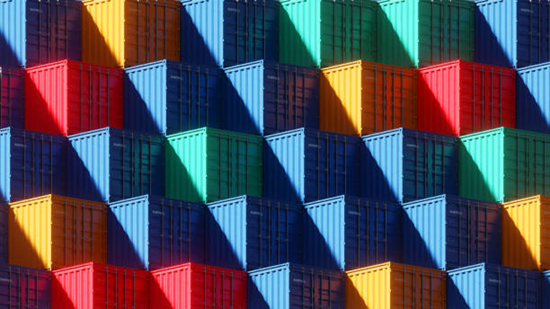 Door-to-door transportation | Amazon delivery to Romania
Transportation of goods from China to Romania becomes more convenient and hassle-free with door-to-door transportation services. You can deliver your goods directly to your destination without dealing with the hassle of paying for shipping yourself.
Door-to-door transportation is a good option, especially if you do not have all the necessary documents for shipping from China to Romania. In this service, the freight forwarder will take full responsibility for shipping from China to Romania.
JIKE Logistics offers competitive freight rates for door-to-door transportation from China to Romania. We receive goods from your suppliers and deliver them quickly to your doorstep.
Door-to-door transportation is also flexible because you can choose from various transportation options, such as air, rail, or sea. Here are some of the advantages of door-to-door transportation:
Convenient and easy-to-use online booking system: you can easily book door-to-door transportation services through the online platform, simplifying the whole process.

Affordable shipping: we offer competitive rates to help you save on shipping costs.

Transparent Pricing, No Hidden Fees: we offer a transparent pricing policy to ensure that you know exactly what you're paying for and that no additional hidden fees pop up.

A wide range of shipping options: Depending on your needs and time requirements, you can choose the mode of transportation that suits your needs, such as fast air or affordable sea freight. We will provide you with the best solution according to your choice.

Safe packing of parcels: We value the safety of goods and will pack your boxes appropriately to ensure safe arrival at the destination.

Timely delivery of your packages: We are committed to delivering your parcels on time to meet your timelines and ensure that your merchandise arrives promptly.
You can enjoy a convenient, cost-effective, safe, and reliable cargo transportation experience with door-to-door transportation services and we also have alibaba shipping to romania. Contact us!
Your Ultimate Solution for Seamless Amazon Delivery to Romania!
When it comes to Amazon delivery to Romania, Jike Logistics has you covered. We understand the importance of efficient and reliable shipping methods, and we're here to make your experience exceptional.
Our range of shipping options includes three main methods, carefully tailored to suit your specific needs:
Express Shipping: Need your Amazon goods in Romania ASAP? Our express shipping option ensures lightning-fast delivery, perfect for those who prioritize speed and urgency.




Sea Freight: For cost-conscious customers, our sea freight service offers an economical solution without compromising on reliability. Ideal for larger shipments or those who appreciate budget-friendly choices.




Air Freight: Balancing speed and affordability, our air freight service ensures your Amazon packages reach Romania swiftly while remaining cost-effective.
At Jike Logistics, we recognize that each customer is unique. That's why we provide a detailed breakdown of each shipping method, including transport time, costs, and complexities. Our goal is to empower you with the information needed to make the right choice for your Amazon delivery to Romania.
But that's not all - let's dive into how Jike Logistics ensures a smooth Amazon delivery process for Romania:
Direct Shipment from China: Our streamlined process ensures your products are shipped directly from your Chinese suppliers to Amazon FBA in Romania. Cutting out unnecessary steps means quicker delivery times and satisfied customers.




Personal Touch: Some goods may take a brief detour to your home before heading to the Amazon warehouse. This personal touch ensures your items are ready to embark on their journey to Romania's eager customers.




Third-Party Excellence: Alternatively, entrust your Amazon goods to our trusted third-party partners. Your products will be meticulously inspected before making their way to Amazon FBA, ensuring the highest quality standards are met.
With Jike Logistics, you can expect reliable, efficient, and customer-centric Amazon delivery to Romania. Whether you're a tech enthusiast, fashion lover, or business owner, our diverse shipping options cater to your unique requirements. Take the hassle out of international shipping and experience the Jike Logistics difference today!
Customs clearance: Transport China-Romania
If you're shipping goods from China to Romania, here's what you need to know about the customs clearance process in transport China-Romania :
First, you will need to prepare the proper documentation. This includes commercial invoices, packing lists, and bills of lading. You must ensure you have these documents to start customs clearance.
Next, you will need to fill out a customs declaration form. This form will ask you to provide information about the goods, including the type, quantity, and value. You will also need to provide information about yourself and your company.
Once you have completed the form, please submit it to the Romanian customs authorities. They will check the condition and determine if any taxes or duties must be paid. If all goes well, they will issue a release order to release your goods.
However, if there are problems with documentation or paying taxes and duties, customs will hold the shipment until the issue is resolved. This can lead to longer delays, so ensuring everything goes smoothly before shipping is essential.
We recommend that you seek the help of a Romanian customs broker. They will be able to complete the customs clearance procedures on your behalf and ensure the smooth entry of your goods into Romania. If you choose to use DDP (Delivered Delivery to Pay) transportation from China to Romania, they will be responsible for completing customs clearance.
VAT and tax regulations for Romania
Romania's standard VAT rate is 19%, which applies to most goods and services. In addition, customs will charge a 1% customs processing fee. Depending on the type of goods you are importing, there may also be anti-dumping duties or other fees and taxes involved.
To avoid paying customs VAT and duties yourself, you can seek the help of a customs broker. A customs broker can assist you with customs formalities and ensure you pay the correct taxes and duties.
It is important to note that Romania prohibits the importation of certain items such as firearms, alcohol, dangerous and flammable liquids, and protected species of flora and fauna. Therefore, please ensure that the products you import are permitted in Romania. For certain products, you may need to obtain a special license.
Mandatory documents: transport China-Romania
Documentation of conformity (CE standards)

Packing slips

Bills of lading/airway bills of lading

Certificate of origin of goods

CIM consignment note

Certificate of origin

Export license

Commercial invoices
Every shipment and cargo is different, and the required documentation and paperwork may vary. It is vital to be aware of the latest regulations in China and Romania to ensure that delays and problems are avoided during transportation.
If you need to deal with customs and tax documents, we are happy to help. We have the experience and expertise to assist you in completing these legal formalities. Provide us with the necessary information, and we will handle the matter.
How can I reduce my shipping costs in Transport China-Romania?
To lower your shipping costs, you may want to consider the following:
Reducing the size and weight of packages: Shipping costs are usually calculated based on the size and weight of the box. You can choose smaller and lighter packing materials and rationalize the arrangement of items to reduce the size and weight of the package. This will reduce the shipping cost.

Organizing Container Freight: If you need to ship large items, consider using container freight. Consolidating multiple shipments into a single container can reduce the cost of packing and sending them separately. Additionally, containerized cargo is better protected from damage.

Flexible choice of transportation: Different transportation modes have different costs. You can choose sea, air, or land freight according to your needs and budget. Generally speaking, sea freight is the most economical choice, especially for bulk cargo or long-distance transportation. However, if you have a time-critical shipment, air freight may be more appropriate, although it will be relatively expensive.

Compare more carriers and services: Different logistics companies may offer different quotes and services. You can consult with multiple logistics companies and compare their transportation costs, timeliness, and quality of service. You can choose the most suitable carrier to reduce shipping costs.

Planning reasonable transportation routes: Choosing cheap transportation routes can reduce transportation costs. Sometimes direct ways can be more expensive, but by choosing multiple modes of transport or optimizing transit points, you can find more economical routes.
It is important to note that packaging is essential to ensure the safe and smooth transportation of your goods. If you choose to do your packing, make sure that you pack your items correctly according to international standards to avoid damage or transportation problems. If you want reliable packing services, you can opt for the professional packing services offered by JIKE Logistics Shipping, which will pack your items to the highest standards.
Advantages of choosing JIKE Logistics as your freight forwarder
Experienced and Strong Network: JIKE Logistics has more than a decade of experience in freight transportation and has built an extensive global network. We are familiar with the complexities of international shipping. We can handle a wide range of challenges and situations to ensure that goods are transported to their destinations in a safe and orderly manner.

Affordable Prices: We have established relationships with several large carriers and couriers and can take advantage of their favorable freight rates. This enables us to provide our customers with competitive prices to control their transportation costs effectively.

Safe and reliable: we focus on the safety of your shipments and on-time deliveries.JIKE Logistics has advanced tracking technology and protection measures to protect your shipments during transportation. We work with reliable transportation providers to ensure your goods arrive safely in Romania.

Trustworthy partners: We have established good relationships with international airlines, ocean carriers, and logistics service providers. This enables us to offer our customers various logistics solutions to meet transportation needs.

Support from a team of professionals: Our team consists of experienced logistics professionals who are familiar with the relevant regulations and procedures and can provide you with accurate advice and support. No matter your challenges or problems, we will do our best to help you solve them.
By choosing JIKE Logistics in shipping from China to Romania, you will enjoy our extensive experience, affordable prices, safe and reliable ride, and the support of our professional team. We will ensure that your cargo reaches its destination in the shortest possible time and most economical way. Please feel free to choose JIKE Logistics as your shipping partner!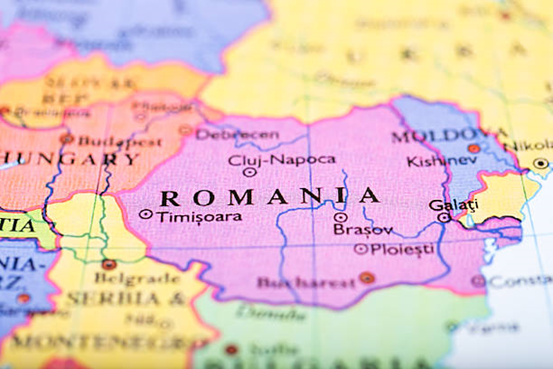 Conclusion
This article guide you on shipping from China to Romania. It provides targeted information and assistance. Please get in touch with us if you have any further questions or need to ship items from China to Romania. Our professional shipping team will reply quickly and provide professional advice and support.
We are committed to providing our customers with reliable and safe ocean shipping services to ensure your shipment arrives in Romania on time. Whether you are shipping for personal or commercial shipments, we have experienced Romania shipping specialists who can provide personalized solutions and services.
Please feel free to contact us. We look forward to becoming your reliable transportation partner to provide you with quality logistics solutions!
FAQS
Do I need insurance?
We strongly recommend that you take out cargo insurance. Taking out cargo insurance provides additional protection and compensates you in an unforeseen event. Cargo insurance generally covers accidental damage to goods from when they are transported until their destination.
What is the cheapest way to ship from China to Romania?
Sea freight is your first choice to send goods from China to Romania at the lowest possible cost. Ocean freight offers more competitive rates and is suitable for large or heavy shipments. You can effectively control your transportation costs by choosing sea freight, resulting in cheaper shipping.
Can I track the status of my shipment online?
We provide a unique tracking number for each order. With the tracking number, you can access our online tracking system or use the tracking services of our logistics partners to get real-time updates on your shipment's current location, estimated delivery time, and shipping.
How much duty do I have to pay for shipping from China to Romania?
You must pay an import tax of approximately 19% to import your goods within Romania legally. This 19% rate is the standard VAT rate in Romania and applies to most goods. In addition, customs may charge a 1% customs processing fee.