Trade between India and China is growing year-on-year, with total bilateral trade crossing the $100 billion mark in 2021. China is India's second-largest trading partner, and India is China's 11th-largest trading partner. India is a large market with a population of more than 1.4 billion. China-India economic and trade cooperation has a solid foundation and great potential for future development. This article will discuss the advantages and disadvantages of air, sea, and express logistics methods from China to India and introduce the trade policies, tariffs, and customs clearance procedures between India and China. We also offer India shipping services to help our clients manage and track their shipments more efficiently.

How to ship to India?
Shipments to India can be transported by various modes, including ocean freight, air freight, and courier services. These are described in detail next.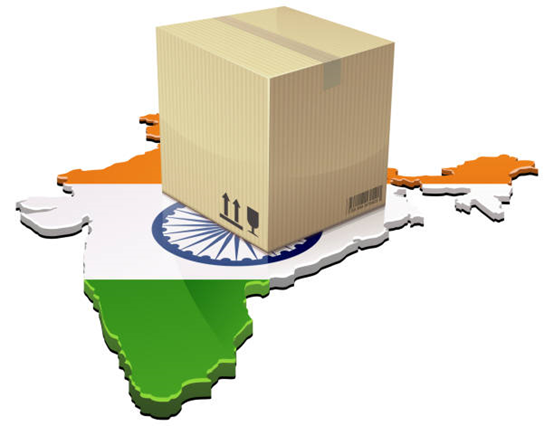 Export process from China to India
Step 1: Contact the supplier (import commodities, shipping documents guide, export declaration filing)
Step 2: Understand import and export regulations (Indian tariffs, customs system, all tax obligations)
Step 3: Preparation of documents (customs declaration, air waybill of lading/bill of lading, commercial invoice)
Step 4: Hire a freight forwarder (planning transportation solutions, providing detailed guidance and services, and providing full import/export support)
Step 5: Select the mode of freight (sea, air, express)
Step 6: Import and export clearance (customs confirmation, tax payment, and waiting for release)
Step 7: Cargo arrives at the destination (port-to-port, door-to-door, delivery to destination)
India and China are neighbors, and while it is possible to travel by road from China to India, that would take excessive time, as the road distance is over 4,000 kilometers and is expensive, ranging from $2,500 to $9,000. Train services between India and China are being developed, but only for civilian transport. The three main transport options to India are sea freight, air freight, and express services. Below we will give a detailed overview of these three modes of transportation.
Sea Freight to India
The most important mode of transportation of goods from China to India is by sea, as it is the most economical and popular mode of transportation. India has 13 large ports and nearly 200 smaller ports, and imports from these ports account for 95% of India's total imports and 68% of the value of imports. Since India and China are neighbors, shipping between the two countries takes relatively little time.
China's exports to India are mainly made through the following ports: Guangzhou, Shenzhen, Hong Kong, Dalian, Tianjin, Qingdao, Shanghai, Ningbo and Xiamen, and Yingkou.
The main ports for Indian imports are Jawaharlal Nehru, Mundra Port, Chennai Port, Kolkata Port, O. Chidambaram Port, Kandla Port, Mumbai Port, Visakhapatnam Port, Cochin Port, and Hazira Port.
Sea freight cost to India
The price of sea freight is composed of various factors, such as the volume and weight of goods, mode of transportation, transportation routes, port charges, oil prices, types of goods, etc. There are many Indian seaports and many transport routes, and each shipping company charges different rates, so we provide an approximate price for reference, depending on the pricing of the shipping company:
LCL:$20 per cubic meter, FCL:$700 per 20 feet, $1000 per 40 feet
We recommend you contact us to get the latest information on shipping costs from China to India. We will calculate the shipping cost and provide a quote per your service requirements.
How long does it take for China to India shipping?
Typically, shipping from China to India takes anywhere from 10-35 days, and this time may vary depending on the mode of transport, distance, shipping route, customs clearance, weather conditions, etc. FCL (Full Container Load) shipping is usually faster than LCL (Less Than One Container Load) shipping.
The following table is a reference table of shipping time from China to India (unit: days).
| | | | | | |
| --- | --- | --- | --- | --- | --- |
| Qingdao | Taiwan | Guangzhou | Shenzhen | Ningbo | Indian Ports |
| 23 | 25 | 18 | 16 | 21 | Niava-Sheva |
| 25 | 27 | 22 | 19 | 23 | Mondela |
| 22 | 34 | 16 | 15 | 21 | Vizag |
| 27 | 23 | 15 | 14 | 19 | Chennai |
| 19 | 25 | 15 | 15 | 22 | Kolkata |
| 23 | 34 | 12 | 12 | 17 | Dutty Colin |
Air freight to India
There are a lot of cargo routes between China and India, and there are many Chinese airports that fly directly to India. Here are some major Chinese airports: Shenzhen Baoan International Airport, Guangzhou Baiyun International Airport, Hong Kong International Airport, Beijing Capital International Airport, Shanghai Hongqiao Airport, Shanghai Pudong International Airport, Hangzhou Xiaoshan International Airport, Wuhan Tianhe International Airport, Xi'an Xianyang International Airport, Hulunbuir Dongshan Airport, and Chengdu Shuangliu International Airport.
The primary cargo airports in India are Delhi Indira Gandhi International Airport, Chennai International Airport, Mumbai International Airport, Bangalore Kempegowda International Airport, Rajiv Gandhi International Airport, Kolkata Netaji Subhas Chandra Bose International Airport, Goa International Airport, etc.
Air cargo options from China to India are usually as follows:
Documents and correspondence: can be shipped by air via courier or specialized document shipping services.

Small shipments: Overseas online shopping goods, electronic products, clothing, and other small shipments can choose express air service for air transportation.

Fresh food: you can choose valuable and perishable food, such as sea cucumber, abalone, shrimp, crab, lychee, mango, etc., to be transported by air through cold chain logistics.

Medical supplies: such as medicines and medical equipment, can be transported by air cargo service.

Dangerous goods: For example, chemicals, flammable materials, and other items that require special transportation conditions can be transported through specialized dangerous goods and air transport services.
Air cargo usually needs to be declared before departure and packed and marked following the packaging and marking requirements set by the airline. It should be noted that air freight is more costly and is chosen according to the characteristics and urgency of the cargo.
Shipping cost from China to India
The exact price of air freight from China to India depends on many factors, such as the volume and type of cargo, the need for logistics services (special packaging, insurance, door-to-door service), and fuel surcharges, depending on the airline quotation.
The cost of air transportation will be higher than sea or land transportation. Hence, you need to consider the balance of time and cost when choosing the transportation method and select the appropriate transportation method according to the urgency and value of the goods. In addition, if the goods have a certain weight or volume, consider using the cargo consolidation service of air freight companies to reduce the transportation cost.
China to India airfreight service is JIKE Logistic's branded international airfreight service. We have a long history of working with many domestic and international airlines, including CZ, CA, MF, AK, EK, etc. We have a wide range of domestic and international airfreight industry cooperation. We offer competitive air freight quotes; please get in touch with us for the latest selections.
How long does it take for China to India of air freight?
Typically, it takes 2-6 days to ship by air from China to India, and this time may vary depending on the mode of transport, distance, shipping route, customs clearance, and weather conditions.
Express shipping
Express shipping is more convenient, fast, and reliable for personal or small shipments. Courier companies offer door-to-door service, so you can quickly receive your goods at home or the office.
From China to India, well-known courier companies include UPS,, FedEx, and DHL. They are known for their outstanding reliability, and your package will be delivered to its destination quickly. These courier companies offer a wide range of shipping options, including air and sea freight for picking up the goods from your doorstep or office and delivering them to the designated address. Whether you are an individual or a business, these couriers can efficiently handle your merchandise shipping needs. When choosing the right courier company, you must consider several factors, such as shipping costs, timeliness, customer service, and the carrier's reputation.
How long does it take for China to India to express?
Express shipping time from China to India is usually around 3-7 days. If you need faster, you can also choose Speedpost, which can generally be delivered within 1-3 days.
Courier cost from China to India
International courier charges from China to India are generally based on the type of service, item weight, volume, and speed of delivery. Familiar global courier companies typically offer various service levels and speed options. Other courier companies have different rates. In addition, charges may include additional fees, such as duties, insurance, fuel surcharges, etc.
Tariff policy and customs system
The Indian government has promoted its own "Make in India" program through tariff policies, and India has also implemented regional free trade agreements to strengthen trade relations with countries and regions such as ASEAN, East Asia, the Middle East, and Africa. Most of these trade policies are protectionist, such as restricting imports and strengthening trade protection measures to maintain the stability of domestic industries and employment.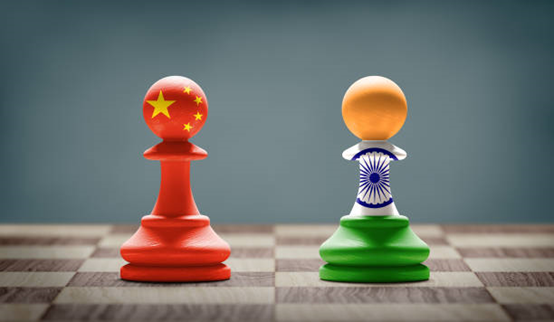 India pursues a trade policy with trade tariffs as the main instrument. India has set many tariffs to protect domestic industries, encourage the development of domestic manufacturing, and discourage the inflow of foreign products. India has set high tariff rates on critical imports, including automobiles, electronics, textiles, gold, and silver.
There is no free trade agreement between India and China, so duty-free access is doubtful, and trade is conducted mainly under non-preferential WTO conditions. India's tariff rates range from 0% to 37.5%, and India imposes a high tax on imported goods, averaging around 12%. Therefore, if you want to import goods from China, you must pay a surcharge of 5% to 30% on the purchased goods.
India has a system of registration of foreign trade operations; the import and export products are divided into prohibited, restricted, exclusive and general categories. All foreign trade enterprises can operate in the general classification, but limited products must be licensed. Only a few products, such as oil, rice, wheat, fertilizer, cotton, and high-grade iron ore, are franchised by state-owned foreign trade enterprises.
India's quality inspection system for imported products includes mandatory and voluntary inspections. Foreign manufacturers or Indian importers must apply to the Bureau of Indian Standards for product quality certification and obtain a certification certificate before import. Only products with certification certificates can be released by customs and enter the Indian market.
Customs-related
The inspection and approval by Indian Customs of goods imported or exported to or from the country legally is known as the clearance of goods.
Customs clearance of goods is a complex process that requires the exporting business to prepare sufficient information and documentation and to work with Indian Customs to ensure smooth passage through all process stages. Before customs clearance, please check if your product is prohibited from importing into India or requires an import license, which can be obtained by checking the relevant Indian government website or consulting the appropriate regulatory authority. It is also advisable to check if your shipping company is authorized to export to ensure that your products are shipped to India in a thorough and timely manner. It is also necessary to determine which commodity code applies to your products and account for the import duties applicable to that commodity code to budget your operating costs and avoid unnecessary fines and taxes.
Stages of customs clearance
Customs declaration: Import and export enterprises must fill in the customs declaration form for import and export goods and provide relevant documents.

Customs inspection: Customs inspection of the goods according to the customs declaration and related documents to prevent the goods from violating specific regulations, standards, or laws.

Customs confirmation: After the customs inspection is completed, if there is no problem with the goods, the customs will verify the contents of the customs declaration and corresponding documents and confirm the quality, quantity, and value of the goods and other information.

Tax payment and waiting for release: After the customs confirms the information of the goods, the importer needs to pay the relevant taxes and fees following the customs regulations and can wait for release only after the payment.
Release and pickup: After the customs release of the goods, the importer or logistics company can pick up the goods and move them out of the customs area according to the approved documents and instructions
Customs declaration documents
Necessary documents: import license from India, customs declaration, bill of lading or air freight, packing list, commercial invoice, certificate of origin, product test report, customs duty payment slip, letter of credit, General Agreement on Tariffs and Trade (GATT), Directorate General of Foreign Trade Filing (DGFT), product label, etc.
It is to be noted that the product needs to be labeled in English or Hindi, and the following information must be provided on the label: importer's address, net weight, date of manufacture, maximum selling price, tax included, batch number, year and month of import, size (optional), expiry date and net weight (for food products only).
Customs regulations in India are stringent for imported goods, especially for sensitive items requiring prior approval from the local customs agency. Only complete or correctly submitted customs declaration documents may result in the goods being detained or returned during transportation. Therefore, Chinese export businesses must strictly manage the preparation of customs declaration documents to ensure smooth customs clearance.
We are a China import agent in India. If you need help determining which documents you need, please get in touch with JIKE Logistics promptly. We provide commercial invoices for each shipment and import/export customs clearance services.
Packaging requirements
Goods exported from China to India should conform to international cargo packaging standards to ensure that the goods are not damaged during transportation; the following are some of the packaging requirements:
Packaging materials: use suitable packaging materials that meet the nature of the goods, such as wooden boxes, cartons, plastic bags, foam, etc.

Packaging quality: The packaging must be sturdy, safe, resistant to external forces and vibrations, and withstand long-distance transportation and multiple handling.

Package identification: the name of the goods, quantity, gross weight, net weight, and other information prominently marked outside the package so that the customs and shippers can be correctly identified.

Internal padding: Suitable padding materials should protect the goods from vibration, extrusion, and collision.

Damp-proof and dust-proof treatment: The goods can be treated with damp-proof, dust-proof, and shock-proof according to the requirements of the nature of the goods.

Special packaging requirements: For some sensitive items or fragile items, special packaging and marking treatment is required to ensure safety during transportation.
Forbidden Items
All countries publish lists of items prohibited for export to other countries, usually developed and published by government agencies. Suppose an individual or business violates the regulations listed in the indexes. In that case, customs officials will confiscate the prohibited items upon entry into the destination port and may face fines or penalties.
The following chart lists some of the critical items that are banned: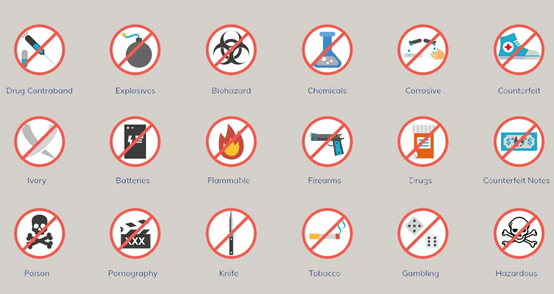 Please note that the contents of the above chart need to be completed. The list of prohibited and restricted import items may change as policies vary. Suppose you are still determining whether the exported goods are prohibited or denied. In that case, you can check the websites of the General Administration of Customs of China and Indian Customs or consult us for exact answers.
Shipping Insurance
There are always pitfalls involved in weight transportation. Loss of weight due to boat accidents, theft, or typhoons can be fatal for utmost businesses. Having the proper insurance can give an redundant measure of security for your weight. The cost of freight insurance is calculated grounded on factors similar as the value of the payload and the long hauls traveled and generally costs only 1- 3 of the value of the weight the value of the freight.
Transit time from China to India
The transit time from China to India varies depending on the mode of transport and the specific route; the following are some standard modes of transport and estimated timeframes.
| | | |
| --- | --- | --- |
| Destination | Shipping Method | Shipping Time (Day) |
| India | Sea Freight | 12-35 |
| India | Air transportation | 2-6 |
| India | Express shipping | 3-7 |
The best way to deliver goods from China to India
Choosing the best way to ship goods from China to India depends on several factors, such as nature, size, quantity, weight, urgency, and budget. The following are the available transportation modes:
Ocean freight may be better for bulk shipping from China to India. Ocean freight takes longer and requires more paperwork but usually has a lower cost and higher carrying capacity.
Air Freight: For critical or emergency shipments, air freight is the solution to provide fast and reliable transportation services. However, air freight is more costly than other modes of transportation.
International Express Service: For small, lightweight cargo, choosing international express service may be the most convenient and economical way to transport it. Many global express companies, such as DHL, FedEx, UPS, DHL Express, etc., can choose the service that suits your needs based on the cargo's urgency, speed, and cost.
Choosing the best way of cargo transportation requires consideration of such factors as the nature and requirements of the cargo, time of vehicle, and cost. Before selecting a mode of transportation, it is recommended to carefully evaluate and compare the options or consult a professional freight specialist for the best transportation solution from China to India.
JIKE Logistics Freight Specialist
Why Choose Us
By choosing JIKE Logistics as your freight forwarder, you will be guaranteed the following:
Wide range of services: As a global freight forwarding company, JIKE Logistics can provide freight forwarding services covering many countries and regions, with particular experience and expertise in shipping to India.

Professional team support: JIKE Logistics has an experienced and professional service team that can develop the most suitable logistics and transportation solutions according to customer needs and provide customers with the whole process of tracking and shipping services in India.

Reasonable and transparent fees: JIKE Logistics provides customers with transparent quotations and fee settlements so that customers clearly understand the cost of each service, thus reducing unnecessary fee costs.

Efficient and safe: JIKE Logistics' primary goal is the safe and fast arrival of their customers' cargo to its destination. They use internationally standardized transportation processes and are committed to getting cargo to its destination safely, quickly, and reliably.
After choosing JIKE Logistics as your freight forwarder, you will enjoy a complete freight service and will be able to get an efficient, safe, professional, and transparent service experience. So, if you are looking for a reliable freight forwarder, JIKE Logistics is one of the best choices.
Conclusion
The mode of transportation of cargoes and customs clearance procedures are two fundamental aspects of vehicles from China to India. Choosing between sea and air freight for the type and volume of cargo also requires a combination of budget and time requirements. For example, sea freight may be an ideal solution for large volumes of goods and long-time bulk orders as it is less costly. Air freight and express shipping may suit small quantities or short-term urgent orders. In addition, the time and cost of the customs clearance process need to be considered. Understand India's import requirements and work with a transportation company to ensure your shipment clears customs smoothly.
JIKE Logistics specializes in freight forwarders to India. It has a professional team and a well-developed management system to ensure your cargo remains efficient, safe, and accurate during transportation. Our team is well aware of the various customs and tax regulations involved in international trade, so we can ensure that your cargo passes customs inspection and does not suffer any delays or losses. We also have a transparent quotation system that helps you clearly understand the price of each service, and we communicate to ensure you get the best price. If you need further information, please get in touch with us today, and we will provide you with a customized shipping solution and price quote.
FAQ
How do I track the progress of my shipment?
Most courier companies have a live tracking facility on their website, all you need to do is enter your tracking number and you will receive real-time updates on the quality of your shipment and the estimated time of arrival.
How much does it cost to ship by sea from China to India?
LCL: roughly $20 per cubic meter, FCL: approximately $700 per 20 feet, approximately $1000 per 40 feet. Contact us for an accurate quote.
How much tax do I pay to import goods from China to India?
All imported goods are subject to Goods and Services Tax (GST) at a rate of 10% of the value of the goods. Other taxes such as excise duty, health tax, environmental tax, customs duty, etc., rates vary depending on the goods' classification, quantity, value, and use.
How do I start working with you if I choose your freight forwarding services?
All you need to do is give us a call or an email according to the contact information on our webpage or submit a submission by filling out the form at the bottom of the page, and we will contact you within 48 hours.
How long does it take to transport by sea from China to India?
Usually, it takes about 10-35 days, depending on the sailing date and route.