Exports from China to Japan are a hundred billion dollar industry, and every year, Japan buys thousands of products from China. This article will start with the trade relations between China and Japan, tariffs, prohibited and restricted items, and related customs clearance and procedures. We will also detail the air, sea, and express logistics methods from China to Japan and discuss their advantages and disadvantages. At the same time, we will provide relevant services that freight forwarders can offer to help clients effectively manage and track the movement of their cargo. This article will be helpful for both business customers and individual consumers shipping items to Japan.
How to ship to Japan?
The goods transported to Singapore are mainly transported by sea, air, and courier services, which will be described later.
Trade relations
China and Japan have long had a significant economic and trade relationship. Since the establishment of diplomatic relations in 1972, trade between the two countries has grown exponentially, with bilateral trade between China and Japan reaching $305.6 billion in 2019, According to the data of Japan Trade Agency.
China's exports to Japan are mainly in manufacturing and agriculture, while Japan's exports to China are primarily in machinery, electronics, automobiles, chemicals, pharmaceuticals, and optics. Bilateral investment between China and Japan is increasing, and the areas of cooperation are expanding, involving many fields such as science and Technology, culture, education, and tourism.
Despite the historical issues and political disputes between the two countries, trade relations between China and Japan are gradually stabilizing and moving forward with the joint efforts of both governments and the business community.
Tariff policy
The Ministry of Economy, Trade and Industry (METI) is the Japanese government department responsible for trade, and its primary responsibilities are to formulate and implement policies and plans for economic and industrial policy and to promote international cooperation on trade, investment, industrial standards, and intellectual property rights.
The tariff policy for Chinese exports to Japan is more complex and is influenced by several factors:
China-Japan Economic Partnership Agreement ("China-Japan FTA"): signed in November 2018, the China-Japan FTA is currently the highest-level agreement on trade and investment between China and Japan. Under this agreement, some Chinese products, including soybeans and green tea, can enjoy zero or lower tariff rates when entering the Japanese market. However, some products are still subject to high tariff rates.

Japan's technical gates: Japan has relatively strict technical standards and a certification system; for some products with high technological content, it will be challenging to enter the Japanese market if they cannot pass the Japanese certification and acceptance. For example, Japan has more stringent certifications and standards for imported automobiles, electronic products, medical devices, etc.

Japan's anti-dumping and countervailing measures: To protect its enterprises, Japan has implemented a series of anti-dumping, countervailing, and other trade protection measures. Chinese enterprises' export products may face anti-dumping and countervailing investigations and penalties, increasing the cost of entering the Japanese market.
Japanese tariff rates vary depending on the type of goods and are generally classified according to the goods' HS code (commodity code). Then the applicable tariff rate is investigated according to the classification, and the tariff rate specifics still need to refer to the Japanese Tariff Law. The following are the tariff rates for several essential commodities in Japan:
Industrial products: generally between 2% and 5%.

Food: generally between 5% and 30%.

Textiles: generally between 7.5% and 16%.

Steel: generally between 0% and 3.9%.
Tax exemption policy
The duty-free trade policy between China and Japan refers to the fact that some goods between the two countries can enjoy mutual duty-free treatment, i.e., when importing or exporting these goods, they are not subject to tariffs or reduced tariffs.
The duty-free policies that China can enjoy when exporting to Japan are as follows:
China-Japan Free Trade Agreement: After signing the China-Japan Free Trade Agreement, some Chinese export products can enjoy tariff-free or reduced tariff treatment—for example, chemical fertilizer, electric bicycles, steel, etc.

Sales tax and consumption tax in Japan: If a Chinese company exports goods for sale in Japan, it is exempt from Japanese sales tax and consumption tax. However, this policy applies to companies that sell only on foreign trade e-commerce platforms and express delivery.

Parcels valued at less than 1,000 yen are tax-free.
It should be noted that companies need to meet certain conditions, the range of goods eligible for duty-free treatment is limited, and products need to meet Japanese certifications, regulations, standards and quality requirements, etc. In addition, the tax exemption percentage varies from one commodity to another, and specific rules prevail.
Prohibited and restricted items
There are some prohibited and restricted items for Chinese exports to Japan, mainly related to the following areas:
Bird-catching equipment: Bird-catching equipment and baiting equipment are exported to Japan.

Foreign currency RMB: China prohibits the export of excessive foreign currency RMB.

Technology and equipment related to national security: Technology and equipment related to national security that is exported to Japan.

Prohibited animals and plants and their products: Animals and plants and their products exported to Japan that are prohibited for export under the Washington Convention (CITES).

Religious items, prohibited exports of drugs and weapons, etc.
The above list is only a part of the prohibited and restricted items. Since Japan's trade protection policy is relatively strict, with more prohibitions and restrictions, companies must fully understand the relevant policies, regulations, and standards. Suppose you still determine whether the exported goods are prohibited or restricted. In that case, you can check the websites of the China General Administration of Customs and Japan Customs or consult us for professional answers.
Customs-related
One of the most necessary procedures in customs, performed by the product owner or its legal representative, is customs clearance of goods. Customs terminology is used for the import and export of goods during customs.
Stages of customs clearance
Enter information for the system

Printing and filing

Evaluation of goods

Obtain the necessary permits

Payment

Go to the warehouse

Export of goods
Customs declaration documents
Necessary documents: Japanese import permit, bill of lading, packing list, invoice, certificate of origin, customs duty payment slip, etc.
Food such as agricultural products, fruits, and vegetables must provide the corresponding animal and plant quarantine certificates before customs clearance.
Products that come into direct contact with the mouth (such as cups and plates) are classified as food grade and therefore require health certificates, descriptions of ingredients, and information about the manufacturing process.
Wood products, solid wood, and straw products need to provide proof of fumigation and food quarantine before customs clearance.
If you are still determining what documents you need, please get in touch with JIKE Logistics ; we provide commercial invoices for each shipment and import/export customs clearance services.
The primary mode of transportation from China to Japan
JIKE Logistics can provide cost estimates based on the specifics of your shipping items and explain the advantages and disadvantages of each shipping method. The main options for ship items to Japan are ocean freight, air freight, and courier services. We will give a quick overview of the advantages and disadvantages of each shipping method.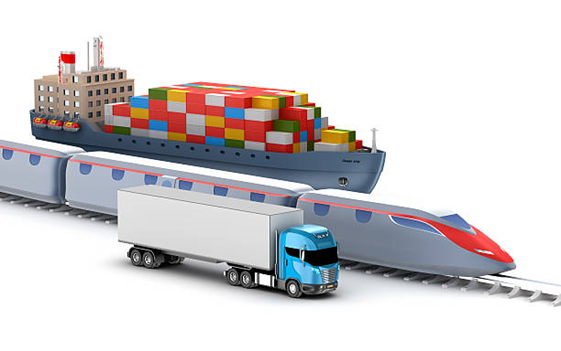 Sea freight to Japan
Ocean freight is the most common way of transporting goods from China to Japan. There are restrictions on what can be shipped by land and air, but almost anything can be sent by sea, including substantial and heavy items (such as cars). Many top shipping companies operate regular services to Japan, so many cargo ship to Japan. They offer various services, including container, bulk, and ro-ro shipping. The main disadvantage of sea freight is that it could be faster; other modes of transport can deliver goods in just a few days, while sea freight can take weeks.
China's main ports of export to Japan: Shanghai, Shenzhen, Zhoushan, Guangzhou, Hong Kong, Qingdao, Tianjin
Main ports of import in Japan: Tokyo Port, Port of Nagoya, Port of Osaka, Port of Kobe, Port of Kitakyushu, Port of Yokohama
Ship items to Japan, sea freight to Japan is one of the most economical modes of transportation and is usually used in the following cases:
Large volume cargo. Ocean freight is usually more economical if you need to transport large quantities of cargo, such as construction materials, chemical materials, machinery, and equipment.
Plenty of time. Ocean freight usually takes longer to complete shipments than air or land freight, so it is suitable for situations where you have more time to spare.
Low-value commodities. Ocean freight may be a more economical option if you need to ship relatively inexpensively.
Low requirements for stability. Marine transportation is affected by external factors such as seasons and weather, so there will be some uncertainty about transportation time and strength; if your cargo stability or time requirements are low, marine transportation may be the best choice.
Price of shipping from China to Japan
Ocean freight rates need to consider various factors, such as the volume and weight of the cargo, the transportation distance, the mode of transportation, the vehicle's route, port charges, etc. They are generally based on the shipping company's pricing. It is recommended to contact one of our shipping experts at JIKE Logistics to get the exact transit time and rates for sea freight shipments between China and Japan. Depending on your service requirements, we will calculate your shipping cost separately to give you a quote!
JIKE Logistics Shipping Specialist
Time of shipping from China to Japan
The statute of limitations to Japan depends on the specific location of the origin and destination of the goods, as well as the chosen route, which is about 8-15 working days; the following are some of the shipping methods for time reference:
Full container sea freight: usually takes 7 to 20 days; transit to inland cities may take longer.

LCL sea freight: usually takes about 14 to 30 days; different port selections and bulk LCL situations will also affect the time limit.
Air freight to Japan
There are intensive cargo routes between China and Japan, and many Chinese airports are flying directly to Japan Japan. Here are some major Chinese airports: Beijing Capital International Airport, Chengdu Shuangliu International Airport, Shanghai Pudong International Airport, Guangzhou Baiyun International Airport, Hong Kong International Airport, Kunming Changshui International Airport, Shenzhen Baoan International Airport, Hangzhou Xiaoshan International Airport, Xi'an Xianyang International Airport
The main airports in Japan for imports are Osaka Kansai International Airport, Tokyo Narita Airport, Tokyo Haneda Airport Central, Tokyo International Airport, Osaka International Airport, Hokkaido New Chitose Airport, Nagoya Chubu International Airport,
Major international cargo airlines from China to Japan: British Airways Cargo, China Eastern Airlines Cargo, Qatar Airways Cargo, China Southern Airlines Cargo, China International Cargo Airlines, Asiana Airlines, and All Nippon Airways. Some other airlines provide cargo services between China and Japan, such as UPS Airways, United Parcel Express, Air Asia, etc.
Air cargo usually needs to be declared before departure and packed and marked following the packaging and marking requirements set by the airline. It should be noted that air freight is more costly and is chosen according to the characteristics and urgency of the cargo.
Advantages of air freight: fast. Disadvantages of air transportation: Expensive, import and export restrictions on the type of air cargo
Air cargo options from China to Japan are as follows:
Air transportation of general cargo. applicable to general cargo, including daily necessities, industrial raw materials, electronic products, clothing, etc. You can choose the services of international or domestic airlines, the price is lower and the time may be longer.
Special cargo by air: It is suitable for loads with more complex needs, such as fragile goods, dangerous goods, cold food, animals and plants, etc. It is necessary to choose a professional freight company or airline, as well as packaging, marking, and customs declaration according to international standards.
Fast transportation. it is suitable for time-critical goods, such as urgent raw materials, medical drugs, high-grade clothes, etc. You must choose a courier company or an airline specializing in fast transportation services, which can guarantee on-time delivery but is more expensive.
Air freight Costs from China to Japan
The cost of air freight from China to Japan generally varies depending on the weight, volume, type, and mode of transport of the cargo:
Cargo weight and volume: Air freight companies usually calculate the shipping cost based on the actual weight or volume of the cargo, according to the larger one. Calculating the volume/weight ratio is very simple. It is estimated that 167 kg per cubic meter of space is required. When the weight goes beyond the chargeable weight, the usual practice is to compute the cost using the actual weight. The average cost varies from US$1-5 per kilogram and differs from one freight company to another, depending on the price published by the freight company.

Type of goods. Different goods usually have different prices, such as dangerous goods, fragile goods, and perishable goods that require special protection and transportation; the cost is often relatively high.

Mode of transportation: Different air carriers and flights offer different services, speeds, and prices, and direct flights are usually more expensive than connecting flights.

Seasons and demand. In the airfreight market between China and Japan, different seasons and increases or decreases in transport demand can also affect prices.

Place of shipment and destination: The freight rates vary between different origins and destinations, mainly determined by the airline's service network, supply and demand, and other factors.

Logistics service requirements: If particular logistics services are required, such as special packaging, insurance, door-to-door services, etc., these services will increase transportation costs.

Fuel surcharges: With international oil prices fluctuating, airlines adjust fuel surcharges to varying degrees.
Suppose the total cost of transportation is less than 15-20% of the value of the goods. In that case, it is ideal to choose air transportation because it ensures that the goods arrive safely at their destination in the fastest and most reliable way. In addition, air freight can reduce the risk of damage and loss of cargo suffered during transportation and improve cargo safety.
Air Freight Time Limitation from China to Japan
Air freight time from China to Japan usually depends on several factors, including the city of departure of the cargo, the city of destination, the volume of the shipment, the mode of transportation, the frequency of flights, and the airlines. Generally speaking, the air freight time from China to Japan may range from 2-5 days, depending on the shipment's urgency and the logistics company's operational arrangements. If the cargo needs to go through transit, the transit time may be extended.
When choosing an air freight service, you need to carefully understand the scope of services, packaging requirements, customs clearance procedures, etc., of various airlines and make a reasonable choice based on the characteristics of the cargo, urgency, and budget.
Courier Service
Courier service is one of the fastest options for shipping goods to Japan. You can go directly from your supplier's factory to the item's final destination using the courier service.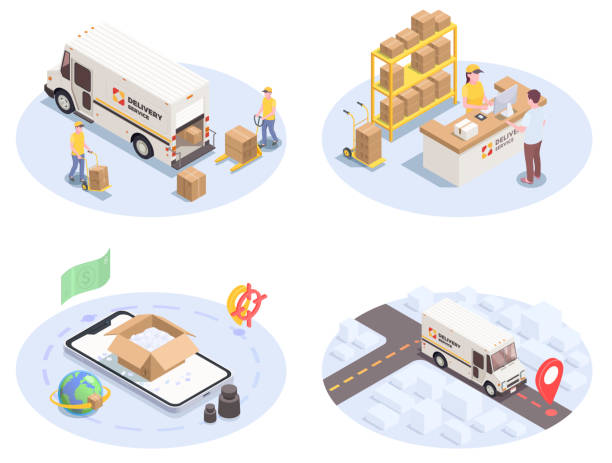 Major courier companies: UPS, FedEx, SF, EMS, etc. They all have a good reputation for reliability, so your items will arrive at their destination quickly. These couriers use air, sea, and rail freight by train, and they can pick up your inventory at your doorstep (or factory) and deliver it to the specified address, either at their warehouse in Japan or directly to your Japanese customer.
Express delivery time from China to Japan
Your goods can arrive in 2-7 working days by express shipping. China to Japan by air, the fastest DHL, can be delivered in two or three days.
Express delivery cost from China to Japan
International express charges from China to Japan generally depend on the courier company, type of service, weight, volume, and delivery speed of the item. Different courier companies have different rates. Some familiar international courier companies you can choose from include DHL, FedEx, UPS, EMS, etc. These companies generally offer various service levels and speed options, such as express, standard, economy, ocean, and other shipping methods. Charges are usually calculated based on the greater actual weight or volumetric weight. In addition, costs may include additional fees such as duties, insurance, fuel surcharges, etc.
Transit time from China to Japan
The transit time from China to Japan varies depending on the mode of transport and the specific route; here are some standard methods of transportation and estimated time limits.
Express delivery: such as SF, DHL, and other familiar courier companies, usually takes 2-7 days.

Sea freight: Usually takes about 7-30 days, depending on the ship schedule and route.

Air transportation: Usually takes about 2-7 days, depending on the flight capacity and route.
The optimal means of delivering goods from China to Japan
The best way to deliver cargo from China to Japan depends on several factors, including the shipment's nature, quantity, weight, and urgency.
The best shipping method depends on factors such as the nature and requirements of the cargo and the time and cost of transportation. It is recommended to carefully evaluate and compare options before choosing a shipping method. Contacting one of our JIKE Logistics shipping experts for the best shipping solution from China to Japan is recommended.
JIKE Logistics Cargo Specialist
Packaging requirements
You use high-quality packaging materials: Use high-quality packaging materials such as cartons, foam, air cushion film, etc., that meet international standards. Ensure the packaging is protected against possible deterioration factors such as vibration, shock, and pressure.
You Marking and marking the package: remove old labels and markings from the container and keep the product name, quantity, weight, production date, lot number, international markings, and other relevant information on the outside box. This can better match the operation process of customs clearance and express business.
You Protect the easily damaged parts of the product. Some fragile and sensitive products are susceptible to damage and should be packed with suitable protective material in the outer packaging to increase the product's safety for transportation and storage and ensure that the packaging is as far away from the box's corners as possible.
You Moisture and water resistance: Avoid the effects of Moisture during shipping and transportation. Using waterproof and moisture-proof materials or adding moisture-absorbing agents can reduce such problems.
Shipping insurance
There is always a portion of risk in cargo. Loss of supplies, such as ship accidents, theft, or typhoons, can be fatal for most businesses. Having the proper insurance can provide an additional measure of security for your cargo. The insurance cost can be affected by various factors, including the nature of the load, volume, weight, mode of transportation, origin, and destination, etc. It typically costs only 1-5% of the value of the cargo + the value of the freight.
Why choose JIKE Logistics for freight forwarding
Wide range of services: JIKE Logistics is a freight forwarding company covering many countries and regions worldwide and can provide customers with a full range of freight forwarding to Japan services.

Professional team support: JIKE Logistics has a team of experienced professionals who can customize the most suitable freight solution for our customers and provide full tracking and Japan shipping service.

Reasonable and transparent fees: JIKE Logistics can provide clients with transparent quotations and fee-billing methods to ensure they clearly understand every fee.

Efficient and safe: JIKE Logistics makes the safe and efficient transportation of our customer's cargoes a top priority and uses internationally standardized transportation processes to ensure that cargoes can reach their destinations safely and quickly.
Choose JIKE Logistics as a freight forwarder for a complete range of freight services. We look forward to working with you to provide an efficient, safe, professional, and transparent service experience for your cargo transportation.
FAQ
If my supplier does not have the right to export?
We have experience purchasing export licenses and can handle customs clearance for you and ensure the smooth delivery of your goods to their destination.
Will customs open each package for inspection?
Customs will only ordinarily open packages in exceptional circumstances, such as if the package is damaged or contains prohibited items. If your package is compliant and meets the requirements, customs will usually release it.
How much import duty do I have to pay to Japanese customs?
Various taxes may be incurred on goods imported into Japan, including roughly 8% VAT, customs duties, consumption, and other taxes.
How do I start working with you if I choose your freight forwarding services?
All you need to do is give us a call or an email according to the contact information on our webpage or submit a submission by filling out the form at the bottom of the page, and we will contact you within 48 hours.
Time of transportation of cargo from China to Japan?
The transit time from China to Japan depends on the chosen mode of transport and the cargo's destination. Land transportation usually takes 2-7 days, sea transportation takes 5-30 days, and air transportation takes 2-5 days.
What procedures are required for customs clearance?
Before shipping goods from China to Japan, customs declaration procedures are required. When exporting goods, you need to fill out the outbound.Import customs declaration and provide relevant supporting documents and information, such as invoices, packing lists, certificates of origin, etc.
Do I have to be there when the container arrives?
Usually, it would help if you were on-site, but of course, you can also entrust the logistics company or freight forwarder to sign and inspect on your behalf, and they will do all the necessary tasks on your behalf with your authorization.