Do you want to send goods to Sri Lanka? This is JIKEship's "Shipping Guide," which we hope to be the partner for you in shipping from China to Sri Lanka.

In the first part, we will provide more about the shipping methods available; In the second part, we will explain the customs clearance process, and finally, we will discuss the trade relationship between the two countries.
The most optimal method of shipping from China to Sri Lanka
Air Freight to Sri Lanka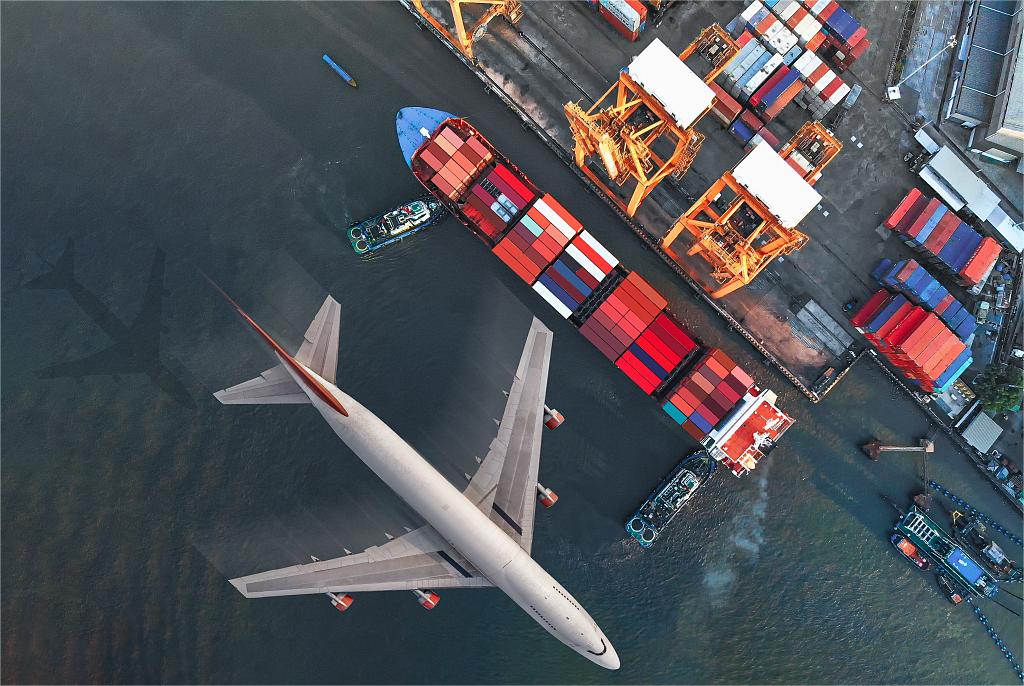 If you need your goods delivered quickly, air freight is your best option. It depends on whether you are in a hurry, including stopovers. Your goods will be sent quickly, but the price is higher due to the shorter transit time.
JIKEship: We remind you that flight time is not the only factor you need to consider.
Route: shipping from China to Sri Lanka

Transit time: Approximately 3-7 days

Type of service: Airport-to-airport, door-to-door, airport-to-door, and door-to-airport transportation services from China to Sri Lanka

Major airports in China: Shanghai, Shanghai, Xi'an, Guangzhou, Hong Kong, Shenzhen, Hangzhou, and more

Suitable scenarios:
Your goods are less than two cubic meters and 200 kilograms
You are in a hurry to receive/send the goods
Sea Freight to Sri Lanka
Sea freight is the best choice for individual customers or small businesses where transport time is not important. Please consider other fast shipping options if you need expedited shipping from China to Sri Lanka.
Please remember that the three most important criteria for sea freight are price, transit time, and safety.
Route: shipping from China to Sri Lanka

Transit time: Approximately 15-30 days

Type of service: Door-to-door, door-to-port, and port-to-port transportation services from China to Sri Lanka

Shipping types: LCL Shipping & FCL Shipping

Major ports in China: Shanghai, Shenzhen, Ningbo, Qingdao, Guangzhou, Tianjin, Dalian, Xiamen, Hong Kong, Macau, and more

Suitable scenarios:
Your suppliers are located near major ports in China
Your goods are larger than two cubic meters
You are not in a hurry to receive them
Should I choose LCL or FCL shipping to Sri Lanka?
Before that, you need to understand the differences between them:
LCL (Less than Container Load)
LCL means your goods are loaded with other customers' goods in a container, and packing and strict palletization are essential for shipment. There are two types of consolidation: 1. LCL by the shipping company, 2. LCL by freight forwarding.
JIKEship tip: The billing basis for LCL shipping is W/M (Weight/size). The ratio of weight to volume is 1,000 kg/1 cubic meter.
FCL (Full Container Load)
The FCL is the most commonly used solution. Your goods are transported individually in a container, and this method is suitable for large quantities of goods.
JIKEship can handle any type of cargo, whether LCL or FCL. Please contact us for more information.
Customs Clearance in Sri Lanka
With more and more goods being shipped to Sri Lanka, customs inspections are inevitable. It may seem quite complex, but JIKEship will assist you throughout the process. You only need a customs checklist, and please refer to the following information regarding Sri Lanka customs.
How much customs duty and taxes do I need to pay for shipping from China to Sri Lanka?


Use HS codes to calculate applicable duties.
Sri Lanka uses the Harmonized System (HS), a standardized system of names and numbers for classifying traded goods developed by the World Customs Organization.
It represents a standardized system for names and numbers of each product used by more than 200 countries/regions to facilitate international trade and customs regulations.
To obtain it, simply refer to the tariff guide. If you can't find it, please use the commodity classification branch.
JIKEship note: HS codes are identification numbers that classify goods through the HTS. Here is all the information contained in the HS code:
If needed, please refer to the Sri Lanka Customs Tariff Guide to find out the new tariffs for your products. However, please note that tariff structures can change frequently.
Customs Clearance Process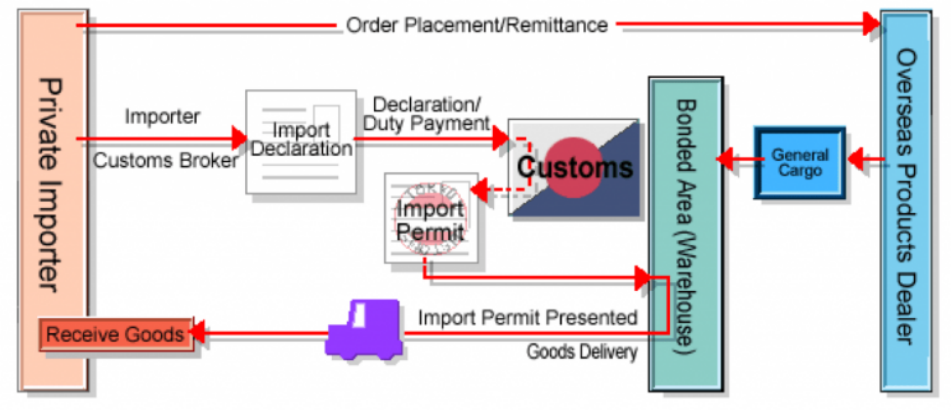 What licenses/documents are required for the import and export of goods?
Import license & Export license
2. Necessary documents:
Bill of Lading or Airway Bill of Lading (BL)
The Bill of Lading is the basic link between the importer and the shipper, authorizing the shipping company to transport the product to the buyer's destination. It also serves as the receipt and proof of ownership for the products purchased by the importer.
This document is crucial for customs and should detail the HS code (Harmonized System code)
Certificate of Origin (CO):
This document is an official document issued by the government, also known as the "birth certificate" of the goods, indicating the country of origin of the goods.
The commercial invoice is the actual payment request issued by the exporter upon completion of the sale.
It is a document to protect imported goods from damage, loss, or even delay.
Consignee's Export/Import Declaration:
This document contains the contact information of the exporter and the buyer, along with a detailed description of the products being shipped, declaring the value of the goods and the destination.
JIKEship tip: Now that you know the number of documents required, you can request assistance from our JIKEship customs experts to handle it for you if there's any confusion.
Prohibited and Restricted Items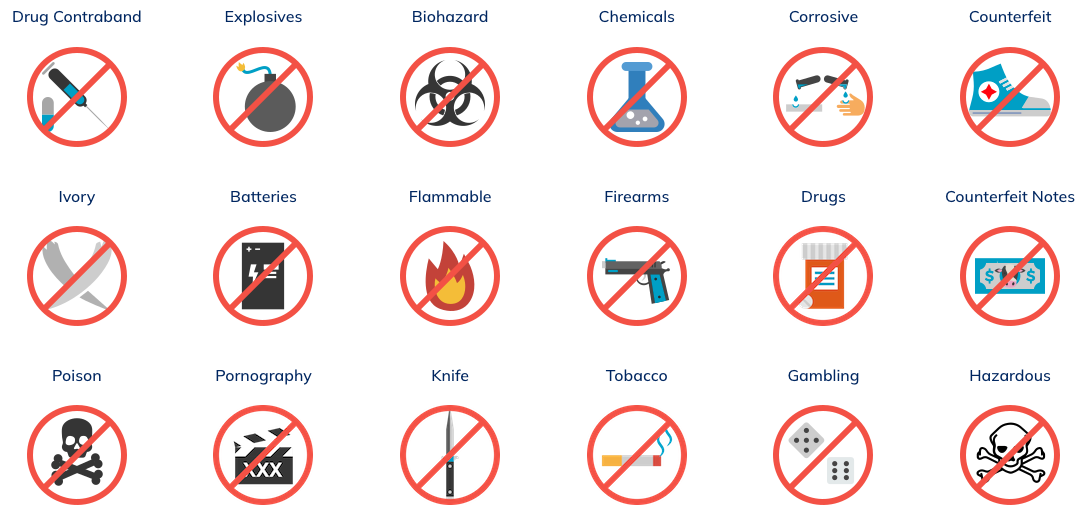 JIKEship tip: If you are unsure whether your goods can be transported, you can check directly with our JIKEship experts. Some items are restricted or even completely prohibited, and our goal is to help ensure the smooth arrival of your goods.
Trade Relationship
In 2016, China was Sri Lanka's number one importer of goods with a total value of US$4.271 billion.
In 2018, Sri Lanka expressed its determination to reach a free trade agreement with China. The discussions started in 2012 and have since had six rounds of negotiations. The agreement is welcomed by importers and exporters as it promotes trade between the two countries and reduces tariffs and taxes.
In summary, business between China and Sri Lanka is growing yearly.
FAQ:
Do I need to purchase insurance?
We strongly recommend that customers purchase insurance regardless of the type of goods. However, it is not mandatory, and you bear the risk.