Imports from China to South Korea are a multi-billion dollar industry. Each year, Korea purchases thousands of products from China. In this article, we will talk about the trade relations between China and Korea, tariffs, prohibited and restricted items, and related customs clearance and procedures, as well as detail the air, sea, and express logistics methods for shipping from China to South Korea and discuss their advantages and disadvantages. At the same time, we will provide relevant services that freight forwarders can offer to help customers effectively manage and track the movement of their cargo. Whether you are a business customer or an individual consumer, this article will help you with your shipments.

How to ship from China to Korea?
Goods entering Korea are mainly transported by sea, air and courier services, which will be described later.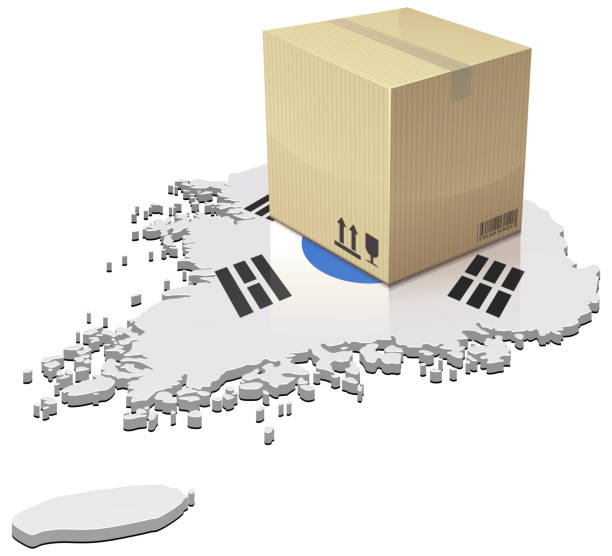 Trade Relations
Since the establishment of formal diplomatic relations between China and South Korea in 1992, trade and economic exchanges between the two countries have increased and grown rapidly, and the total amount of trade between China and South Korea is huge.
The China-Korea Free Trade Agreement (CKFTA) took effect in 2015, further promoting bilateral trade and investment. China is currently Korea's largest trading partner and second largest recipient of foreign investment, while Korea is also China's third largest trading partner and third largest source of foreign investment.
Major trade items between the two countries: Major trade items between China and South Korea include electronic products, machinery and equipment, automobiles, chemical products, and textiles and apparel.
Customs duties and taxes
Import Duties and Taxes: All import duties and taxes in Korea are calculated on the value of the goods, i.e. CIF.
Customs Tariff Policy
CKFTA tariff concession policy: The implementation of the CKFTA has led to a gradual reduction of tariffs between China and Korea. Both sides have gradually eliminated or reduced import tariffs on many goods under the agreement, which has promoted the growth of bilateral trade.

Other Tariff Policies: In addition to the CKFTA, there are a number of other bilateral and multilateral trade agreements between China and Korea that reduce or eliminate tariffs. In addition, countries may have additional tariffs or trade restrictions on certain goods and industries.
Korea's tariff rates range from 0% to 40%, with an average rate of 4.17%.
Tariff rates are 0-13% on motors, electrical equipment and accessories, 8% on steel, 0-8% on organic chemicals, and 8% on furniture, bedding and lighting equipment.
It is important to note that trade relations and tariff policies may be affected by the international situation, bilateral relations and other factors, so specific policies may change at any time. For the latest information on trade relations and tariff policies, we recommend that you refer to the official announcements and reports of the General Administration of Customs of China and the Korea Customs Service.
Taxes
The VAT rate for imports into Korea is 10%. VAT: Imported goods worth less than 150,000 won are exempt from customs duties and VAT; VAT = 10% of the standard VAT rate x (CIF + customs duties + applicable taxes). This rate is usually collected at the time of customs clearance.
Korea also levies additional duties and excise taxes on some high-end luxury goods and certain items. Other taxes and fees may apply depending on the type of item you are shipping.
It is essential to understand the trade regulations in China and Korea to know what fees and taxes to expect. This will prevent unpleasant and costly surprises. It will also help you avoid unexpected problems at Korean customs.
If you want to import from China, but don't know enough about the guidelines for paying taxes, JIKE Logistics can help. We can help you navigate the tax information regardless of your chosen shipping method.
Tax exemption policy
The China-Korea Duty-Free Trade Policy means that some goods between the two countries can enjoy mutual duty-free treatment, i.e., there are no tariffs or reduced tariffs when these goods are imported or exported. This policy is part of the China-Korea Free Trade Agreement (FTA).
According to the China-Korea FTA, some goods between China and South Korea can be exempted or reduced in tariff. For example:
Chinese exports to Korea of home appliances such as televisions, refrigerators and washing machines, as well as auto parts and accessories, cosmetics, garments and footwear can enjoy duty-free treatment;

Some chemical products, plastic products and tires exported from Korea to China can also enjoy duty-free treatment.
The FTA also covers trade in services and investment. Among them, market access and non-discriminatory treatment guarantees are strengthened for specific service sectors and investment projects to encourage and promote trade and investment between the two sides.
Prohibited and restricted items
There are some prohibited and restricted items for Chinese exports to Korea, mainly related to the following areas:
Food safety category: Restricted or prohibited food exports include food or beverages containing illegal additives, food of inferior quality, and animals and their products from epidemic areas, etc.

Chemicals: Restricted or prohibited the export of chemicals, including explosives, and highly toxic, highly hazardous chemicals.

Medical device category: restricted or prohibited exports of medical devices, including medical devices not certified by the State Food and Drug Administration, unauthorized medical device manufacturers, and unregulated medical device sales platforms.

Cultural Artifacts: Cultural relics that are restricted or prohibited from export include antiques and curios, valuable and rare cultural relics, etc.
In addition, Chinese products exported to Korea must also comply with Korean technical standards, and failure to meet the standards will also have some impact on exports. Exporters should have a good understanding of the relevant Korean regulations and standards and strictly comply with them. If you are not sure whether the exported goods are prohibited or restricted items, you can consult us for professional answers.
Customs-related
One of the most necessary procedures in customs, performed by the product owner or its legal representative, is customs clearance of goods. Customs terminology, is used for import and export of goods during customs.
Stages of customs clearance
Entering Information for the System

Printing and filing

Valuing the goods

Obtain necessary permits

Make payment

Go to the warehouse

Exporting the goods



Customs declaration documents
Bill of Lading, Packing List, Invoice, Certificate of Origin for China-Korea Free Trade Zone. Food products such as agricultural products, fruits and vegetables require a plant and animal quarantine certificate. Products that come into direct contact with the mouth, such as cups and plates, are classified as food and require a health certificate, description of ingredients and manufacturing process. Wood products, solid wood and straw products require a fumigation certificate and food quarantine for customs clearance.
The main modes of shipping from China to Korea
JIKE Logistics can provide cost estimates based on the specifics of your shipment and explain the advantages and disadvantages of each shipping method. The main options for shipping goods to Korea are air freight, ocean freight, and courier services. We provide a brief overview of the advantages and disadvantages of each shipping method.
Sea Freight
Ocean freight is the most common shipping method from China to Korea. There are restrictions on what can be shipped by rail and air, but almost anything can be shipped by sea, including very large and heavy items (such as automobiles). The main disadvantage of ocean shipping is that it is slow. While other modes of transportation can deliver goods in just a few days, ocean freight can take several weeks.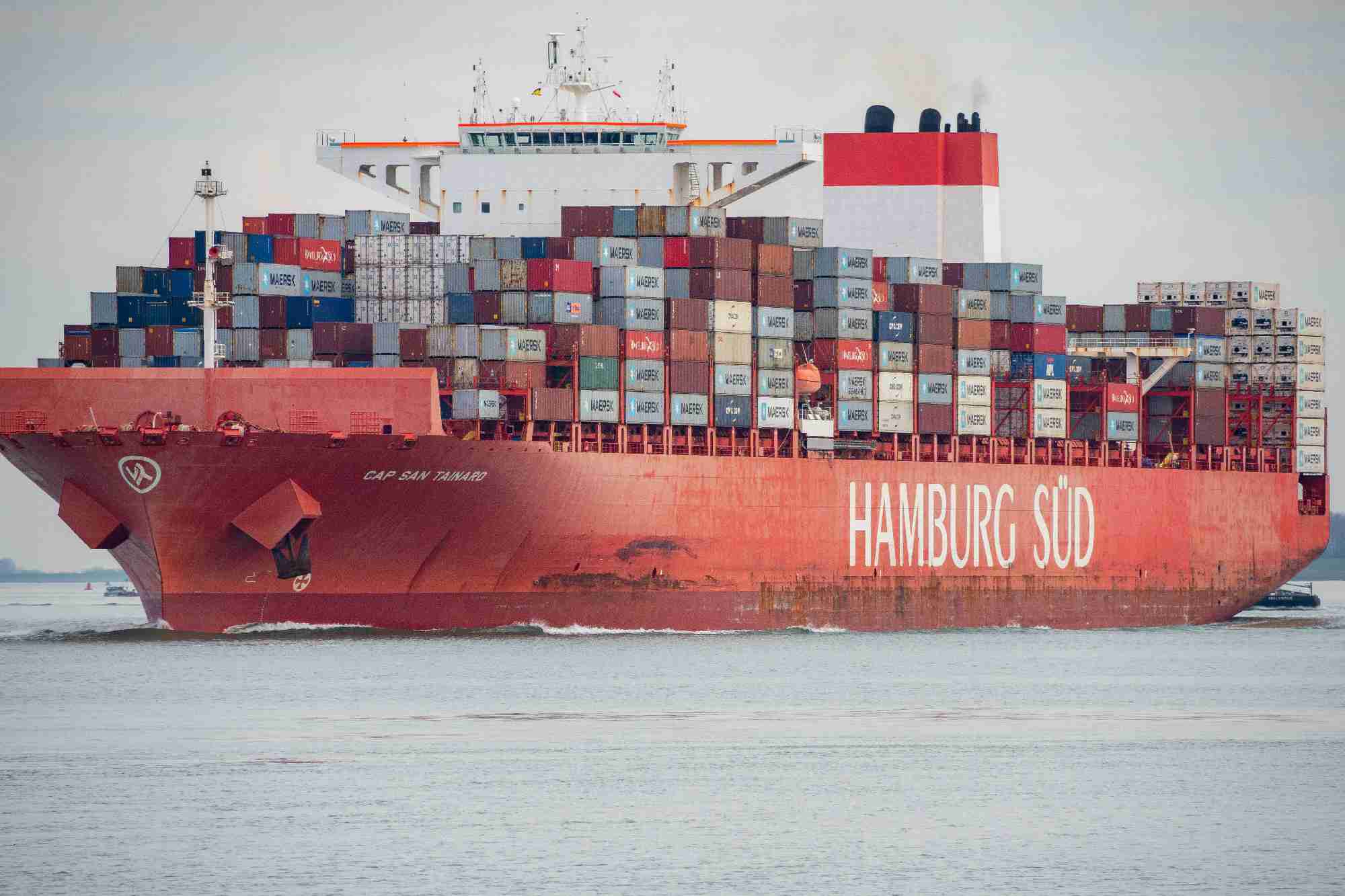 China's main export ports to Korea: Guangzhou, Shenzhen, Hong Kong, Shanghai, Nanjing, Tianjin Port, Ningbo, Qingdao, Fuzhou, Xiamen.

The main ports of Korea for import: Busan Port, Incheon Port, Pohang Port, Gwangyang Port, Mokpo Port, Daegu Port, Gwangju Port.
The following are the main options for shipping routes for Chinese exports to Korea:
Shipping lines from Nanjing, Shanghai, Ningbo, Qingdao and other ports to Incheon, Busan and other ports in Korea;

Ocean shipping lines from Fuzhou, Xiamen, Hong Kong and other ports to Jeju, Mokpo and other ports in Korea;

Ocean carriers from Shanghai, Nanjing, Tianjin and other ports to Seoul and Ulsan, Korea;

Ocean carriers from Guangzhou, Shenzhen, Hong Kong and other ports to Incheon, Busan and other ports in Korea.
Sea freight from China to Korea is a more economical mode of transportation and is usually applicable to the following situations:
Large volume cargo: If you need to transport a large amount of cargo, such as construction materials, chemical materials, mechanical equipment, etc., then ocean freight is usually a more economical option.

Time constraints: Ocean freight usually takes longer to complete shipments than air or land freight, so it is suitable for situations where you have more time to spare.

Low-value goods: If you need to ship relatively inexpensive goods, ocean freight may be a more economical option.

Low stability requirements: Ocean transportation is affected by external factors such as seasons and weather, so there will be some uncertainty about transit time, stability, etc. If your requirements for cargo stability or time are not very high, then ocean freight may be the best choice.
Freight from Shenzhen port to Korea
Currently, small containers range from $20-$70 and large containers range from $40-$120, depending on the shipping company's pricing.
Other considerations for sea freight
Some goods may require special packaging, and it is necessary to determine how the goods should be packed to ensure safe transportation, such as waterproof and moisture-proof materials.
The weight of trailers on Korean roads is generally limited to 17 tons net weight for small containers and 23 tons net weight for large containers, so the weight of containers shipped to Korea should not exceed 25 tons net weight.
Ocean shipping involves certain risks such as damage, loss or delay of cargo. Insurance is usually required to mitigate the risk.
Air Freight
China's major airports exporting to Korea: Beijing Capital International Airport, Chengdu Shuangliu International Airport, Shanghai Hongqiao International Airport, Shanghai Pudong International Airport, Xi'an Xianyang International Airport, Guangzhou Baiyun International Airport, Hong Kong International Airport, Kunming Changshui International Airport, Shenzhen Baoan International Airport, Hangzhou Xiaoshan International Airport.

Major airports in Korea for import: Incheon International Airport, Gimpo International Airport, Yang Yang International Airport, Jeju International Airport, Ulsan Airport, Muan International Airport, Yeosu Airport
Major international cargo airlines from China to Korea: FedEx, UPS, Korean Air Cargo, Qatar Airways Cargo, China Airlines, Asiana Airlines, All Nippon Airways
The main routes for Chinese exports to Korea are as follows:
China Southern Airlines: Flights from most cities in China to Seoul, Busan, Jeju Island and other cities in Korea.

China Eastern Airlines: Flights to Seoul, Busan, Jeju Island and other cities in Korea from Shanghai and Nanjing, China.

Air China (Air China): Flights to Seoul and Busan, Korea from Beijing, Chengdu, Shanghai and other cities in China

Asiana Airlines (Korean Air): Flights from many cities in China to Seoul, Busan, Jeju Island and other cities in South Korea. There are also some connecting flights with the option to travel from China to other countries and then connect to Korea.
Air cargo usually needs to be declared in advance of departure and packed and marked in accordance with the packaging and marking requirements set by the airline. It should be noted that air freight is more costly and is chosen according to the characteristics and urgency of the cargo.
Air cargo options from China to Korea are as follows:
Air transportation of general cargo: applicable to general cargo, including daily necessities, industrial raw materials, electronic products, clothing, etc.. You can choose the services of international airlines or domestic airlines, the price is relatively cheaper and the time may be a little longer.

Special cargo by air: It is suitable for cargoes with more complex needs, such as fragile goods, dangerous goods, cold food, animals and plants, etc. It is necessary to choose a professional freight company or airline, as well as packaging, marking and customs declaration according to international standards.

Fast transportation: it is suitable for goods with a tight schedule, such as urgent raw materials, medical drugs, high-grade clothes, etc. You need to choose a courier company or an airline company specializing in fast transportation services, which can guarantee on-time delivery, but it is more expensive.
Air Freight Costs from China to Korea
The cost of air freight from China to Korea generally varies depending on the weight, volume, type and mode of transportation of the cargo:
Cargo weight and volume: Air freight companies usually calculate the shipping cost based on the actual weight or volume of the cargo, whichever is greater. Calculating the volume/weight ratio is very simple. It is estimated that 167 kg per cubic meter of space is required. If the weight exceeds the chargeable weight, the actual weight is usually used to calculate the cost, which averages $1-$3 per kilogram.

Types of goods: Different goods usually have different prices, such as dangerous goods, fragile goods and perishable goods that require special protection and transportation, the price is often relatively high.

Mode of transportation: Different airlines and flights offer different services, speeds and prices, and direct flights are usually more expensive than connecting flights.

Season and demand: In the China-Korea air freight market, different seasons and increases or decreases in transportation demand may also affect prices.
When choosing an air freight service, you need to carefully understand the scope of services, packaging requirements, customs clearance procedures, etc. of various airlines, and make a reasonable choice based on the characteristics of the cargo, urgency, and budget.
The choice of air transportation is optimal when the total cost of transportation is less than 15-20% of the value of the goods. Ultimately, in addition to reliability, safety and shorter transit time, this mode of transportation is the most preferable.
Express Service
This is one of the fastest ways to ship to Korea. Use the express service to see your package from door to door, i.e. from your supplier's factory to the item's final destination.
The major courier companies: UPS, FedEx and EMS all have a good reputation for reliability so your items will arrive at their destination quickly. These couriers use air, sea and rail freight. They can pick up your inventory at your doorstep (or factory) and deliver it to the specified address, either to their warehouse in Korea or directly to your Korean customer.
Express delivery time from China to Korea
By express shipping, your goods can arrive at the destination in 3-5 business days. Domestic mail to Seoul China to Korea by air, Incheon and other places usually arrive in 2-7 days, China to Korea by air, the fastest DHL can be delivered in two or three days.
Express delivery cost from China to Korea
International Express shipments under 21 kg are generally charged at one pound freight for the first weight renewal.
The best way to ship goods from China to Korea
The best way to ship cargo from China to Korea depends on a number of factors, including the type, quantity, weight, and urgency of the cargo.
The optimal mode of transportation depends on such factors as the nature and requirements of the cargo, as well as the time and cost of transportation. It is recommended to carefully evaluate and compare the options before choosing the mode of transportation, and you can consult us for the best transportation solution.
Transit time from China to Korea
Express Delivery: such as SF, DHL and other common courier companies, usually takes about 3-7 days.

Sea Freight: Usually takes about 7-30 days, depending on ship schedule and route.

Air Freight: Usually takes about 2-7 days, depending on flight capacity and route.
Shipping Insurance
There is always a degree of risk associated with cargo. Losses such as shipwrecks, theft, or typhoons can be catastrophic for most businesses. The right insurance can provide an extra measure of security for your cargo. The cost of insurance can be affected by a variety of factors, including the type of cargo, volume, weight, mode of transportation, origin and destination, etc. It typically costs only 1-3% of the value of the cargo + the value of the freight.
Why choose JIKE Logistics for freight forwarding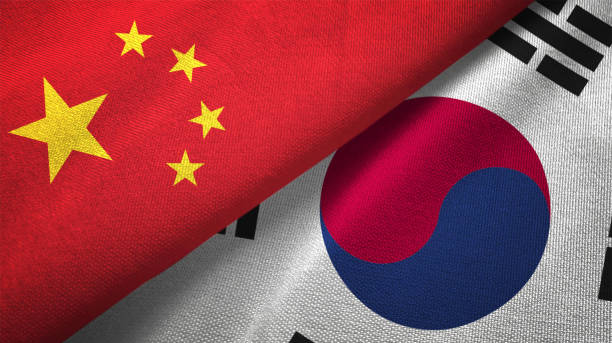 Wide range of services: JIKE Logistics is a freight forwarding company covering many countries and regions around the world, and is able to provide customers with a full range of freight forwarding services.
Professional Team Support: JIKE Logistics has a team of experienced professionals who can customize the most suitable freight solution for our customers and provide full tracking and after-sales service during the shipping process.
Reasonable and Transparent Fees: JIKE Logistics is able to provide customers with transparent quotes and fee billing methods to ensure they have a clear understanding of each and every fee.
Efficient and secure: JIKE Logistics makes the safety and efficient transportation of our customers' cargoes a top priority and uses internationally standardized transportation processes to ensure that cargoes reach their destinations safely and quickly.
Choosing JIKE Logistics as your freight forwarder provides access to a full range of freight services and an efficient, secure, professional and transparent service experience.
FAQs
Do I have to pay import duties to Korea Customs?
Korea Customs levies a 10% value-added tax on almost all imported goods. You may also be required to pay customs duties, excise taxes, and other fees.
It is important that you are fully aware of the current Korean import costs and that you provide your freight forwarder with all information about your shipment so that they can provide you with an accurate quote.
If you do not wish to pay the taxes yourself, we also offer door-to-door delivery options that include all taxes. All you have to do is pay for the shipping and wait for the package to arrive, then we will take care of it for you. It's a special shipping route from China to Korea, including freight, taxes, export, and import clearance.
What is the cheapest shipping method from China to Korea?
Shipping from China to Korea is the cheapest option. However, prices often vary based on several factors. Remember that FCL and LCL prices are different, and the best price for your situation will depend on the specifics of each shipment.
What are the packing requirements?
Goods are easily damaged in transit and must be adequately packed and marked. Depending on the type and size of the goods, appropriate packing materials are selected, such as cardboard boxes, wooden crates, or iron drums, and information such as the name, quantity, and weight of the goods are marked on the packing.
What are the customs clearance procedures?
Before shipping goods from China to Korea, customs clearance procedures are required. When exporting goods, it is necessary to fill out the export customs declaration form and provide relevant supporting documents and information such as invoices, packing lists, certificates of origin, etc.
How long does it take to transit from China to Korea?
The transit time from China to Korea depends on the selected transportation mode and the cargo's destination. Land transportation usually takes 2-3 days, sea transportation takes 5-30 days, and air transportation takes 1-3 days.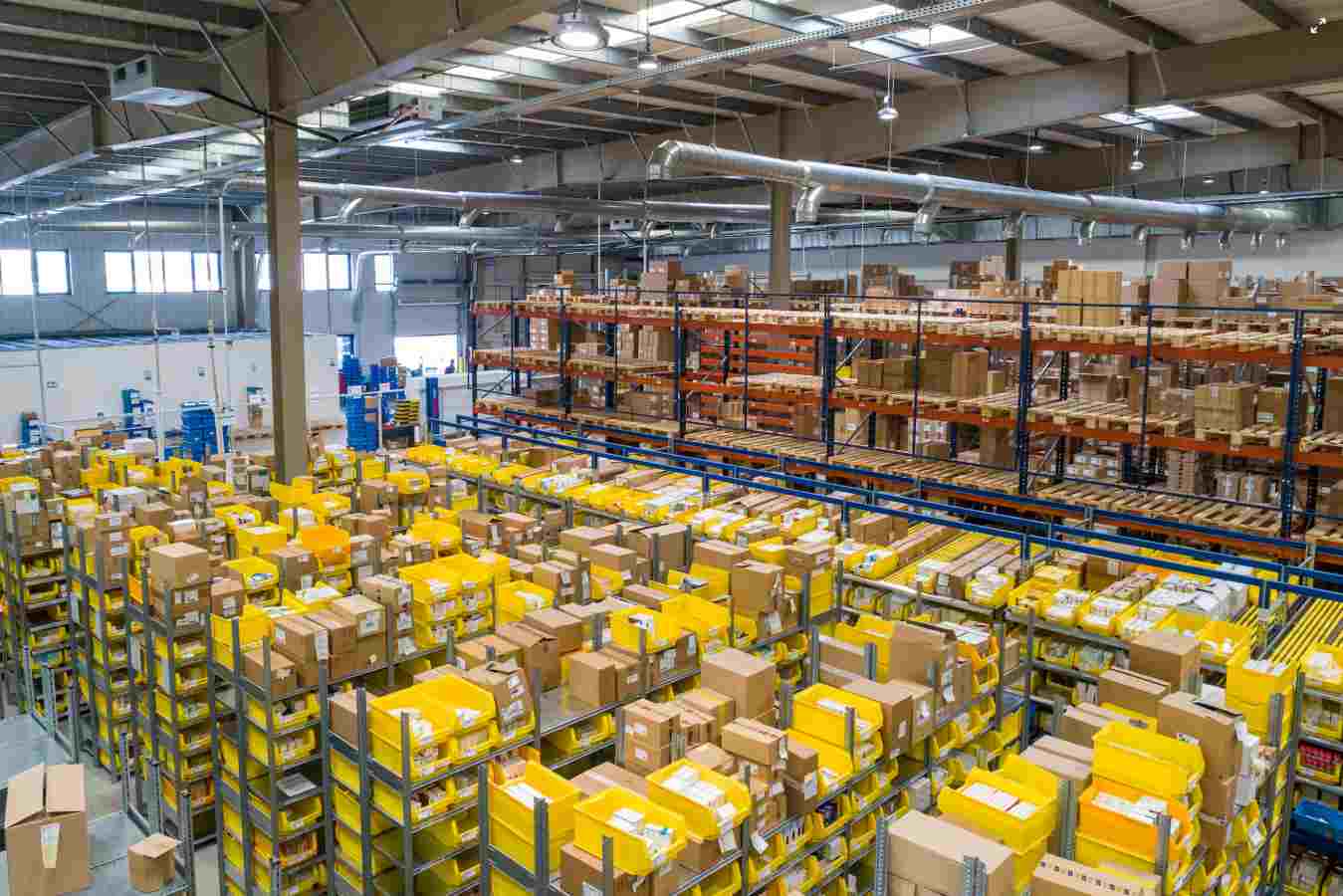 Gain insights into warehouse storage services in international transportation and how freight forwarders ensure the safety and smooth delivery of goods.
2022-11-18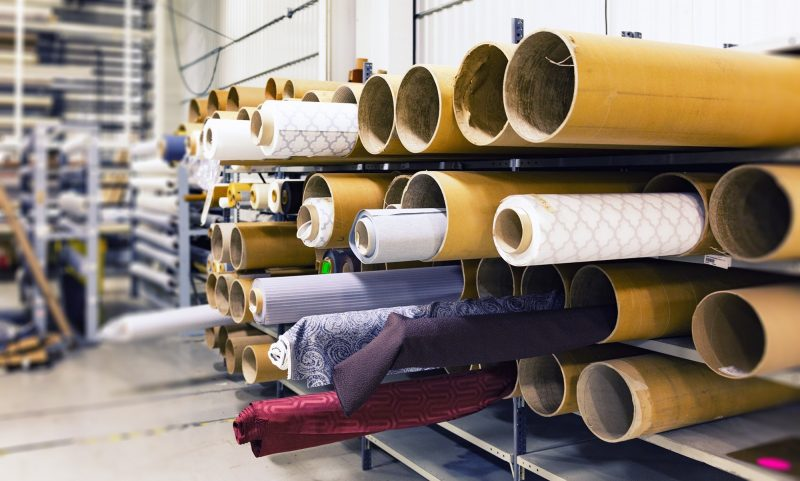 Gain insights into freight packaging services in international transportation and how freight forwarders ensure goods' safety and smooth delivery.
2022-11-11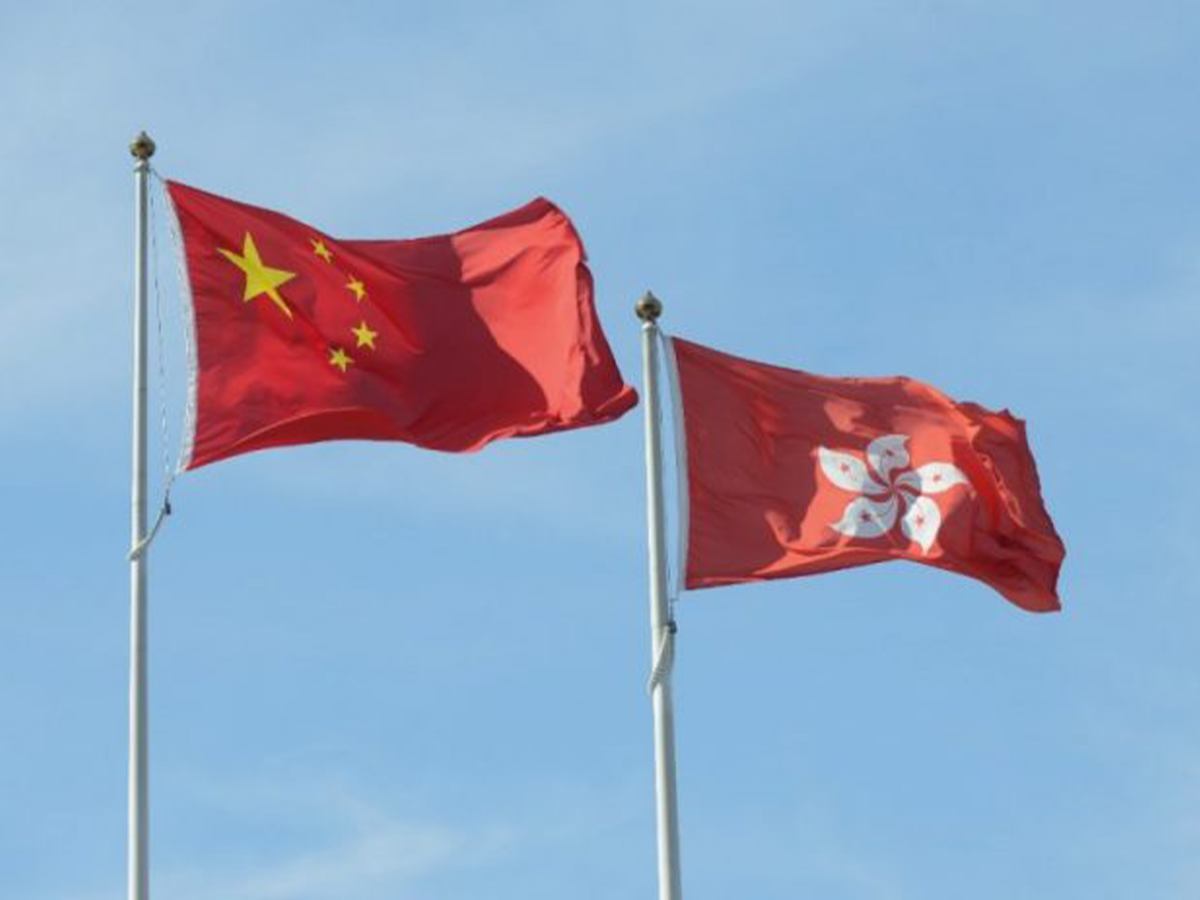 Shipping from China to Hong Kong | We offer the best logistics solution: Air, Sea, Express, Multimodal, Door to Door, Customs Clearance, etc.
2023-02-03