In this article, we'll introduce the process of shipping from China to Australia and explain what preparations you need to make to successfully transport your goods to Australia. Knowing this information will help you make informed decisions when shipping arrangements.
What are the options for shipping from China to Australia?
Imports to Australia from China rely on air, sea, and express services. The option you choose depends on several factors, including the size and quantity of your goods, your delivery time, and your shipping budget.
Air Freight to Australia
Air freight is the fastest way to get your goods to Australia, but it is also relatively expensive. The cost varies depending on different factors, including the type and size of the goods and whether you require express delivery.
Air freight can be broadly categorized into two types:
General cargo

Special cargo
Air Freight of General Cargo from China to Australia
General cargo refers to ordinary, common goods with no special attributes or restrictions that can be freely bought, sold, and circulated in the market. This category includes various consumer goods, daily necessities, household items, office supplies, clothing, electronics, etc.
If your shipment consists only of general cargo, you can consider using various transportation options to deliver your goods to Australia.
Air Freight of Special Cargo from China to Australia
Special cargo refers to goods with special attributes, requirements, or restrictions that require specific handling and documentary approvals to be legally transported. Here are some of the types of cargo that fall under this heading:
Dangerous goods

Live animals (such as livestock, poultry, and pets)

Perishable goods

Refrigerated goods

High-value goods
Please note that even everyday items can fall under the category of special cargo, such as smartphones, laptops, mobile power, cameras, and toys powered by lithium batteries.
When choosing a service to deliver your special cargo, you may be limited to carriers who are willing and able to handle your specific goods. You may need to engage a freight forwarder to assist you in that case.
How long does it take to ship by air from China to Australia?
The duration of air freight from China to Australia can vary depending on factors such as port-to-port and door-to-door destinations.
It takes much more time to deliver goods from port to door compared to port to port.
Shipping from port to port takes about 3 to 6 working days.
However, if it involves door-to-door delivery, it takes about 6 to 12 working days because it involves the domestic transportation system in Australia for timely product delivery.
China Freight Airport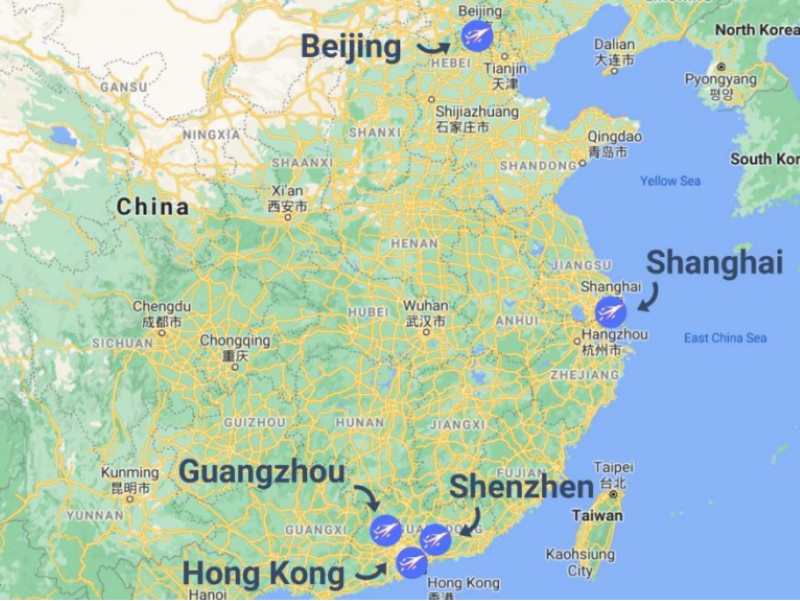 Australia Freight Airport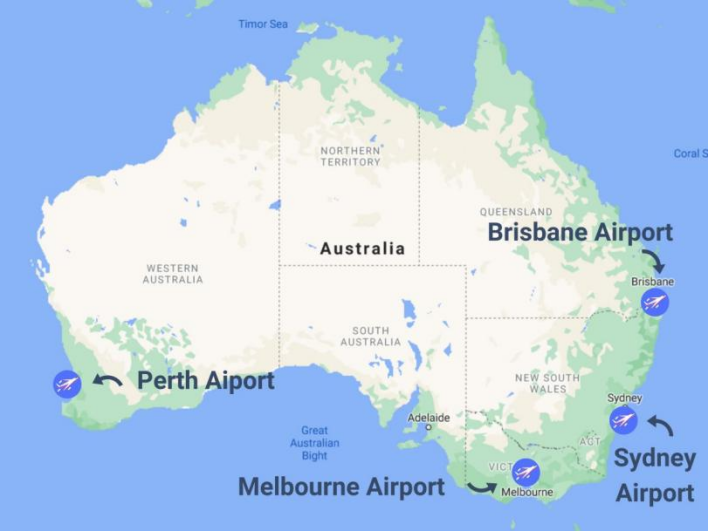 Sea freight to australia
Sea freight to Australia is more economical for transporting large volumes of goods, but it also takes longer.
Additionally, sea freight can accommodate a wider range of goods compared to air freight, covering various industries and categories of commodities. In most cases, goods are transported by container ships, and in special cases, they may be transported by bulk carriers, roll-on/roll-off (Ro-Ro) vessels, tankers, etc. Sea freight is advantageous for long-distance transportation of bulk goods or large equipment.
What is the typical duration for sea shipping from China to Australia?
Similar to air freight, the duration of sea freight from China to Australia varies depending on factors such as port-to-port and door-to-door destinations. The difference is that it also depends on whether it is Full Container Load (FCL) or Less than Container Load (LCL) shipment.
For port-to-port transportation, it takes about 18 to 36 working days.

However, door-to-door transportation takes about 22 to 50 working days.
Additionally, FCL shipments are faster than LCL shipments due to the logistics involved in loading and unloading goods in transit.
What are the rates for sea freight from China to Australia?
You can request a targeted quote. The detailed process will ask specific questions about your shipment, such as the type of goods, HS code, and weight. Since freight rates vary significantly, JIKEship can assist you in finding a quote that suits your needs and then contact you directly with some options.
China Sea Ports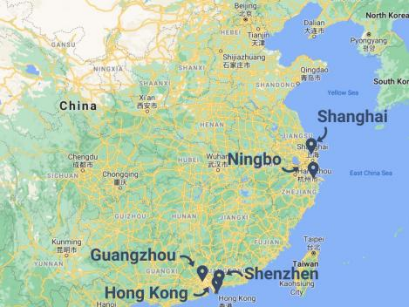 Australia Sea Ports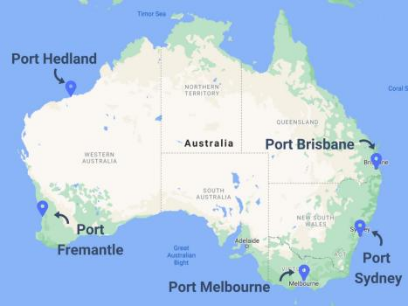 Customs Clearance
What necessary documents are required for shipping from China to Australia?
Proper packaging and labeling of goods are crucial for smooth customs clearance from China to Australia. Possessing the requisite documentation is also crucial.
The documents required when shipping from China to Australia include the following:
Bill of Lading

Certificate of Origin

Commercial Invoice

Customs Value Declaration

Customs Import Declaration

Letter of Credit

Packing List

Insurance Certificate

You may also require specific permits or licenses if you ship special cargo.
What cannot be shipped to Australia?
Australia has some strict regulations and restrictions that dictate which goods are prohibited or restricted from being imported into the country. Here are some commonly prohibited or restricted items: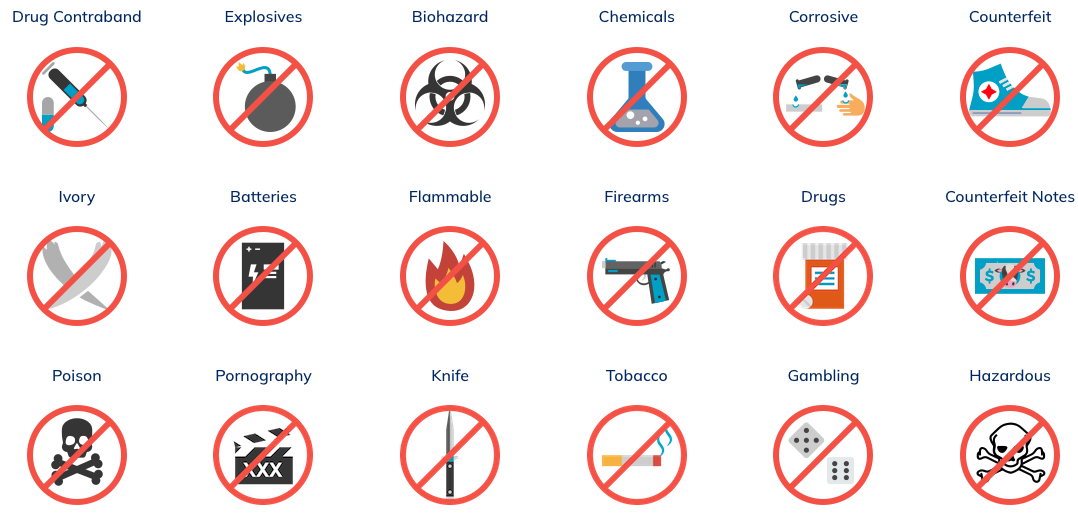 Please note that the above list represents generally prohibited or restricted types of goods, and the actual situation may vary due to changes in regulations, government policies, or specific periods.
If you plan to ship goods to Australia, please contact our JIKEship experts for more information about your cargo and any related requirements.
What is the cost associated with shipping from China to Australia?
There are many factors that affect the cost of shipping goods, including:
Size and shape of the goods

Weight

General cargo or special cargo

Air freight or sea freight

Express or standard shipping

Goods insurance (if needed)
Remember that prices fluctuate, and you need to stay updated with real-time pricing through your freight agent.
How do I estimate shipping costs?
If you need to know the cost of shipping from China to Australia, JIKEship can provide you with an online quote calculator. You can input specific details of your goods, such as volume, weight, type, port of origin, and destination port, by clicking the button below. Our calculator will automatically calculate your freight cost and provide you with multiple service options to better prepare for transporting your goods.
No matter what your cargo is and what mode of transport you choose, the most cost-effective option for shipping from China to Australia is to work with a professional and responsible Chinese freight agent like JIKEship. Offering the best rates for all transportation modes, start now and get a freight estimate from China.
FAQs:
How much customs duty do I have to pay from China to Australia?
Importing goods from China to Australia may incur customs duties ranging from 0% to 10%. Note that the customs valuation takes into account the unit price, transport to the port of loading, and the cost of export customs clearance.
Do I need insurance for shipping from China to Australia?
Remember, when calculating your freight costs, remember to protect your goods against damage or loss. You can do this through your freight agent or a third-party insurance agent. The insurance cost is usually around 0.3% - 0.5% of the commercial invoice value, which is the amount you paid for the goods.