The cargo transportation between China and New Zealand has become increasingly vital as both countries strengthen their trade and economic cooperation. The transport of goods between these two nations encompasses a diverse range of industries, including agriculture, electronics, textiles, and more. In this guide, we'll go over everything you need to know to ship to New Zealand to get started.
How to ship to New Zealand
Option 1: Shipping containers to New Zealand
Shipping time:
Our shipping schedule is from Monday to Saturday, excluding public holidays.

The estimated delivery time is 25-40 working days.
Shipping options:
Door-to-door, door-to-port, and port-to-port transportation services to New Zealand.

Shipping types are LCL Shipping & FCL Shipping.
Option 2: Air freight to New Zealand
Shipping time:
Our shipping schedule is from Monday to Saturday, excluding public holidays.

The expected timeframe for delivery is between 5 and 8 business days.
Shipping options:
Airport-to-airport, door-to-door, airport-to-door, and door-to-airport transportation services to New Zealand.
Major airports in China: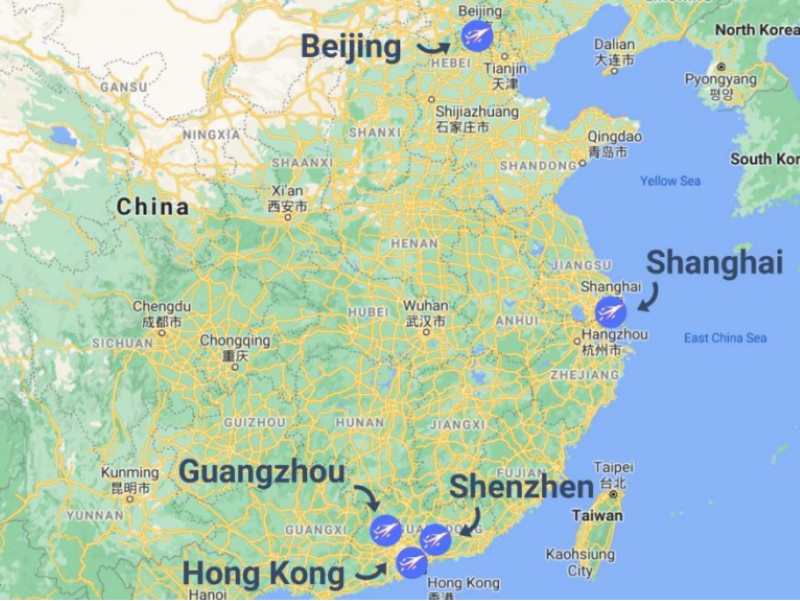 Major airports in New Zealand: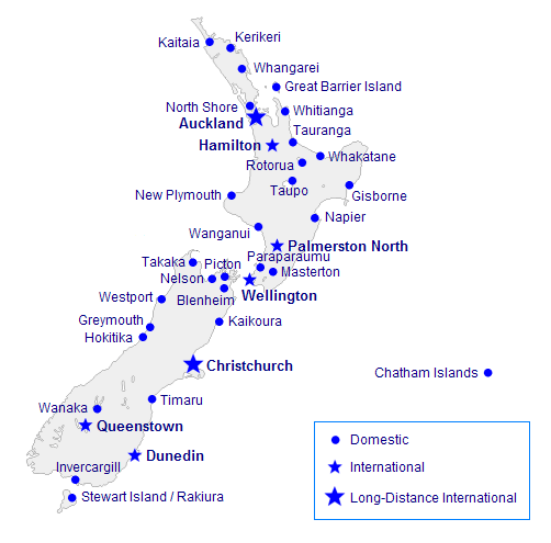 What's the best way for me to ship to New Zealand?
Both options have advantages and disadvantages - sea and air - so you only need to choose the one that suits your situation best.
Benefits of sea freight:
99.99% safety record.

Sea freight is cheaper than air freight on large volumes of cargo.

Sea freight transports a wide range of cargo types.
Benefits of air freight:
Same 99.99% safety record as sea freight.

Faster speed and higher security aircraft.

No need for extensive packaging for air freight.
What is the cost to ship to New Zealand?
The cost to ship to New Zealand by air or sea depends on several factors, which JIKEship typically considers the following before shipping your goods:
Nature of the goods.

Choice of transportation mode.

Weight and dimensions of the goods.

Distance between the origin and destination.

Type of service.
Season of transportation. Generally, the peak seasons for Chinese exports are January (Chinese New Year) and the third quarter (July to September).
Please note that quotes for FCL shipments are usually stable for up to 2 weeks, while quotes for LCL shipments can last up to a month. That's why it's so important that we get a quote for each shipment and act quickly to place a shipment order once we receive it.
Cargo packaging requirements
JIKEship provides free package consolidation, with a maximum weight of 10 kg per individual package and a maximum weight of 20 kg after consolidation.

Each shipment is limited to one address per recipient, and the maximum weight per box is 20 kg.

The longest side of the parcel does not exceed 60 cm.

JIKEship does not assume liability for deformation, deterioration, breakage or leakage of goods caused by environmental changes during transportation. Please ensure proper packaging before shipping.
Customs duties and taxes in New Zealand
Items with a total value of NZ$1,000 or less (including shipping):
For goods arriving by post and declared or assessed at a value of 1000 NZD or less (including shipping), there is generally no duty, taxes, or fees at the border, except for tobacco and alcohol products.

When assessing the value of the goods, customs may require you to provide evidence of the goods' value.
Goods valued above NZ$1,000:
If the declared or assessed value of the goods you import exceeds 1000 NZD, you will need to pay 15% import GST and the duty will depend on the category of your goods.

Processing your shipment will require an import declaration, packing list, and invoice. Customs will inform you of the amount you need to pay when your package arrives at New Zealand customs.
For more information to ship to New Zealand, please contact our JIKEship experts.
How to get a quote for shipping to New Zealand?
If you want a more accurate understanding of shipping costs to New Zealand, you just need to fill out this short form:
First, you will be asked for some information about your goods.

Next, we will contact you and provide a quote.

Then, you will be able to compare quotes and choose the best deal for you.

Finally, we can assist you with customs clearance and door-to-door delivery to smooth the shipping process.
FAQ:
Are there any fees at the destination?
For door-to-door shipments, the fees include prepaid destination port/airport unloading charges, normal customs clearance fees and delivery to your overseas residence. If your goods are only sent to a port/airport, you will be responsible for local unloading charges, which vary depending on the destination. For more information, please contact JIKEship experts.
Do Customs open every parcel?
No, they will not open your package without reason. They will only inspect the contents of your package immediately in the following cases:
Your package arrives at customs already damaged, with signs of damage to seals, plastic, or any cover of the package.