Are you looking for shipping from China to Canada? You will find all the necessary information regarding shipping from China to Canada in this comprehensive guide. Whether it's shipping methods, costs, times, duties and taxes, or tracking, we will answer these key questions to ensure a smooth international logistics process for you.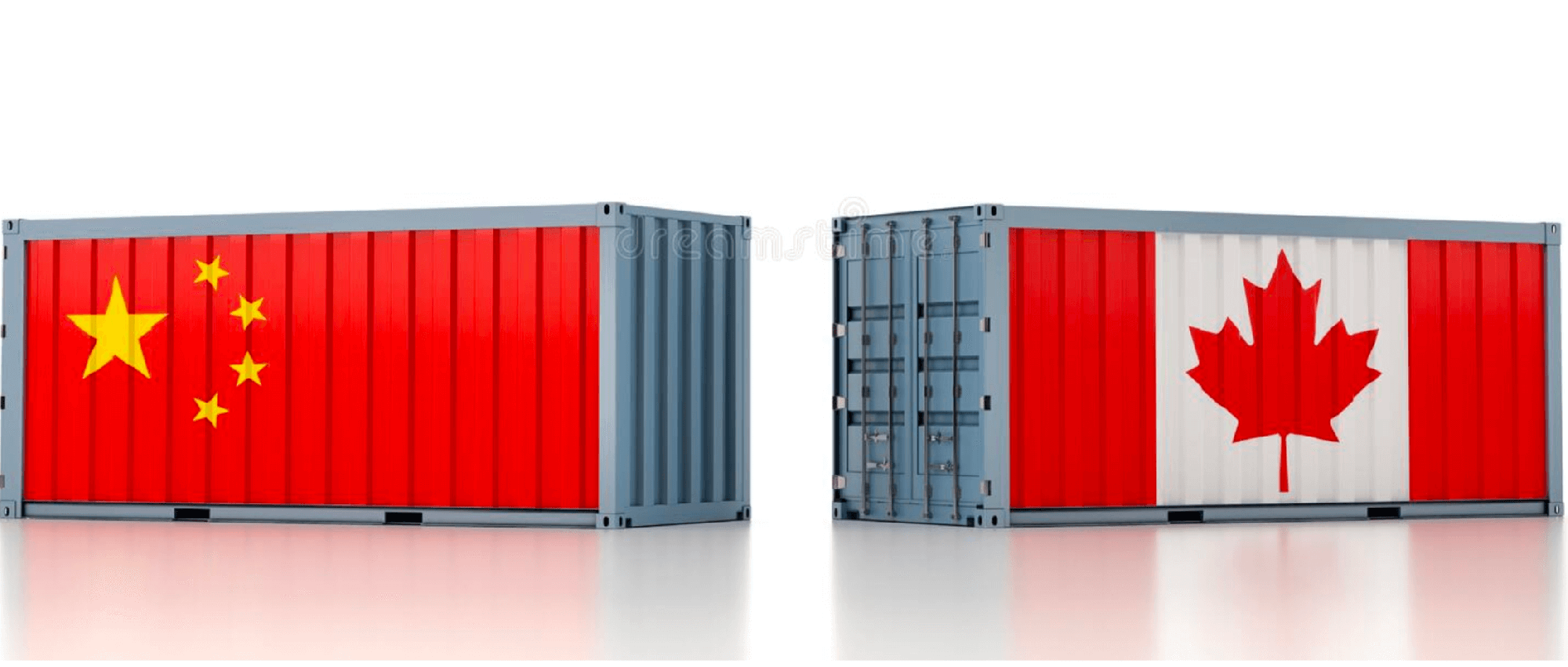 Shipping from China to Canada
Do you know how to ship freight to Canada?
Route: Air freight to Canada

Transit Time: about 10-15 days

Suitable for:
Your shipment is less than 2 CBM and 200 kg
Urgent receipt/sending of goods
Route: Sea freight to Canada

Transit Time: About 30-35 days

Shipping Types: LCL Shipping & FCL Shipping (check for FCL availability)

Suitable for:
Your supplier is located near a major port in China
Your shipment is larger than 2 CBM
Non-urgent shipments
What factors should be considered when selecting the most suitable logistics method?
Choosing the most suitable logistics method for shipping from China to Canada requires considering multiple factors, including the nature of the goods, delivery time, and other specific needs. Here are some guiding principles to help you make informed choices:
Quantity: Consider the number of goods you need to transport. If you have large items, consider using sea freight. Sea freight is by far the most cost-effective option when it comes to moving goods in large quantities. The lower price allows you to spread the shipping cost over each item. If the goods are not so much, by air or by express is a better choice.

Weight: The weight of your goods should also factor in the carrier's charges based on weight. Very heavy cargo is much more attractive for air freight compared to sea freight.

Nature of Goods: Consider the nature and characteristics of the goods you are shipping. If the goods are time-sensitive, high-value, or perishable, you may need to choose faster shipping methods such as air freight or express services.

Delivery Time: You will also need to determine the delivery time requirements for your goods. Air freight is typically the fastest mode of transportation, and in general, goods can reach their destination within a few days. Sea freight requires a longer transit time, usually several weeks or months. Express shipping usually falls between air freight and sea freight in terms of transit time.
Regardless of the shipping method you choose, the most cost-effective option for shipping from China to Canada is through a professional and responsible China freight forwarder like JIKEship. We offer the best rates for all shipping modes. Start now and get a freight estimate from China.
How to estimate shipping costs?
If you need to know the cost of shipping from China to Canada, JIKEship can provide you with an online quote calculator. By clicking the "Quote" button below, you can enter specific details about your shipment, such as weight, volume, origin and destination port. Our calculator will automatically calculate your shipping costs and provide you with multiple service options to better prepare for your shipment.
Tips for reducing costs and transit times from China to Canada
Book in advance: Sea freight is the most cost-effective option but takes more time. Book in advance when you can save money - and take the stress out of delays when they occur.

Ship during off-peak periods: Shipping costs and transit time increase when carriers are busy. Whenever possible, schedule shipments during low-demand seasons.

Prepare your documents: Organizing your documents plays a crucial role in expediting customs clearance. Ensure that your paperwork is in order to facilitate a smooth process.

Compare quotes from different suppliers: Prices can vary among different providers. Before making a decision, check the quotes from other suppliers.

Understand what's included in your quote: Is your quote for port-to-port or door-to-door service? What services are included? Understanding the costs involved will help you avoid unexpected charges.
Required documents for imported goods
The commercial invoice is one of the basic documents for imported goods, which contains detailed information about the goods, such as descriptions, quantities, and values. It is used for customs clearance and calculating duties and fees, such as Goods and Services Tax (GST).
This document contains all necessary information about the goods and delivery terms. It is the most important transport document, and it is used for the seller, buyer, type of goods, and Incoterms applicable for shipment, etc.
The certificates of origin are used to confirm the origin of goods to determine whether they apply to specific trade agreements, tariff reductions or quota restrictions, etc.
Certain goods may require special import licenses or permits to enter the destination country. These documents are typically issued by relevant authorities in the destination country to ensure compliance and safety.
However, there are some exceptions here:
Drugs

Specific types of chemicals

Animals and plants

Food products
If you're unsure about the need for an import license or the required documents, please feel free to contact our JIKEship experts for more information about your goods and any related requirements.
List of restricted or prohibited items for shipping to Canada
Understanding this is crucial as knowledge of the laws regarding imports is vital for the success of your business. If you have any questions, be sure to contact your freight forwarder who will be able to assess the feasibility and legality of the goods you intend to import.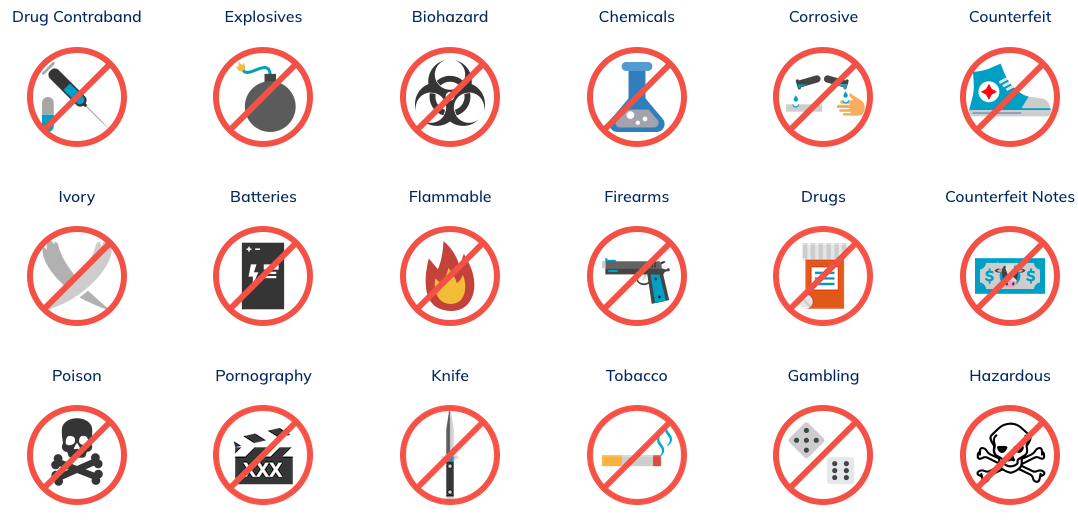 Please note that the list above includes some common restricted or prohibited items but is not comprehensive. The regulations of the Canadian government may change and update periodically, and specific regulations may vary depending on the type, quantity, value, and destination of the goods.
Please ensure compliance with relevant regulations to avoid including restricted or prohibited items in your shipment and prevent legal liabilities and possible penalties.
Customs Contact Information
Official Name: General Administration of Customs of the People's Republic of China
Official Website: China Customs Website
Official Name: Canada Border Services Agency
Official Website: Canada Customs Website
How to Track and Trace Shipments from China to Canada?
If you want to track and trace shipments from China to Canada, don't worry, I can tell you how to do it.
You can use the waybill number or tracking number of your shipment to track it on the official website of the logistics service. Additionally, you can directly contact your freight forwarding company for more tracking information and updates.
But with responsible China freight forwarders like JIKEship, you will get real-time updates on your shipment's tracking information, ensuring you can obtain accurate information without any concerns.
Is Insurance Needed for Shipping from China to Canada?
When calculating your shipping costs, don't forget to protect your goods against damage or loss. To do so, you can engage the services of your freight forwarder or seek assistance from a third-party insurance agent. Typically, the insurance fee ranges from 0.3% to 0.5% of the value stated on your commercial invoice, which is the amount you have paid for the goods.
Can Alibaba Ship to Canada?
Yes, Alibaba provides services for shipping from China to Canada, allowing you to opt for either air freight or sea freight as per your cargo information.
However, by using professional China freight forwarders like JIKEship, you won't be ripped off with hidden costs and can even pay lower freight charges at more favorable prices. Logistics is the expertise of freight forwarders. Remember that.
FAQs
Express Shipping from China to Canada
International express services like DHL, UPS, or TNT are generally more reliable and efficient than mail. For parcels or small items weighing up to 150kg, express shipping is often the most cost-effective option, with an average cost of around $5 per kilo. However, be aware that some express companies may charge exorbitant fees.
What is the optimal shipping method for sending goods to Canada?
Air freight is the fastest shipping method, with delivery to Canada typically taking 1 to 5 days. Sea freight takes longer, but many Canadian importers prefer it due to its lower cost and larger load capacity, among other advantages.
Are there customs duties for packages sent from China to Canada?
When importing products from China to Canada, you are required to pay customs duties and GST. These costs can be substantial, and reviewing the charges for your goods early on can prevent your shipment from being caught by accident.