The Principality of Monaco, a city-state located in Europe, is in the south of France and is surrounded on three sides by French territory, with the Mediterranean Sea only to the south. This highly developed capitalist country has gaming, tourism, and banking as its primary industries while successfully developing the service sector and high value-added, non-polluting small-scale industries. Since the establishment of formal diplomatic relations between the two countries in 1995, economic and trade relations between China and Monaco have grown significantly, with bilateral trade increasing 11-fold. Monaco's imports from China mainly include electronic equipment, machinery, equipment, knitting products, coffee, and tea.
This article will provide you with a complete guide to transportation from China to Monaco, with detailed information on the various modes of transportation, related costs, transit times, and the most suitable method for you, as well as show you how to use an experienced freight forwarder to provide you with convenient China-Monaco cargo transportation services.
Consult for Shipping Solutions to Monaco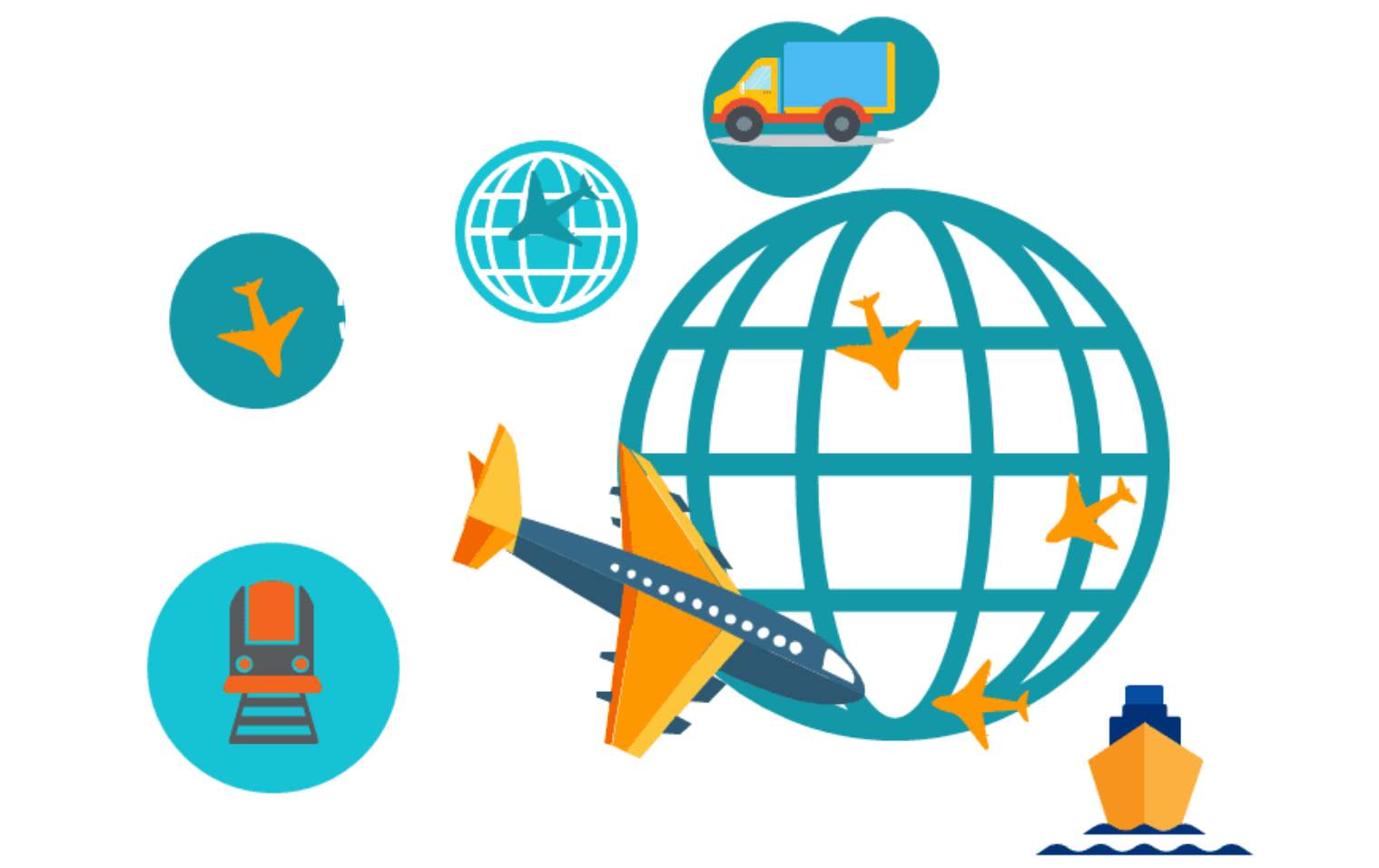 How do I ship to Monaco?
Here are the general steps for shipping items to Monaco:
Preparing the items: Ensure they are correctly packed and comply with shipping requirements and Monaco's customs regulations. If necessary, consult a transportation company or logistics agent for advice.

Selection of mode of transportation: Depending on the type and weight of the item, the timeliness requirements, and cost considerations, choose the appropriate mode of transportation, such as express service, international freight, or postal service.

Get quotes and service information: Contact the relevant courier, freight forwarder, or post office for quotes and service information about shipping to Monaco. Provide a detailed item description and accurate sender and recipient addresses.

Completion of necessary documents: The required documents and forms are completed depending on the mode of transportation chosen. This may include contracts of carriage, shipping declarations, customs declarations, etc. Ensure that you provide accurate information and comply with relevant regulations and requirements.

Payment of Charges: Payment of appropriate shipping charges, duties, and other fees based on the quoted price and selected shipping method. The exact cost will depend on the weight and dimensions of the item, the distance to be transported, and the service chosen.

Track and Trace: Once an item has begun shipping, use the tracking number or tracking link provided to track the item's shipping status at any time. This lets you know the item's location and the estimated delivery time.

Customs clearance and delivery: If the item is subject to customs clearance in Monaco, provide accurate declaration documents and the necessary proof. Depending on the mode of transportation, the item will be delivered to a courier, freight forwarder, or post office in Monaco for final delivery to the recipient.
The exact steps may vary depending on the chosen mode of transportation and service provider. Before proceeding with international shipping, you should have a detailed conversation and understanding with the relevant shipping company or logistics agent to ensure you understand all the necessary steps and requirements.
Since Monaco has no international airport, air freight to Monaco must be transferred to neighboring countries, making air freight more troublesome. Therefore, sea, railroad, and express transportation are the most popular methods for China-Monegasque trade.
Express Shipping to Monaco

Renowned global companies like DHL, UPS, and FedEx ensure speedy and reliable cargo transport. If your shipment weighs less than 200 kilograms and you are faced with an urgent time requirement, then choosing a courier service for shipping from China to Monaco is smart.
Advantages:
Speed: Express services typically take a few days to a week, perfect for urgent shipments.

Flexibility: Enjoy door-to-door convenience with customizable pickup, delivery times, and locations.

Tracking and Security: Real-time tracking and enhanced security measures safeguard your goods.
Disadvantages:
Higher Cost: Express services are pricier than other methods due to speed and added security.

Limited Applicability: Ideal for small or urgent shipments; large or heavy cargo can incur higher costs.

Restricted Items: Strict regulations apply to certain goods, like dangerous or fragile items.
How is the express delivery cost calculated from China to Monaco?
It is based on factors like express company, transportation mode, weight, and shipment volume. Prices vary but approximate values per kilogram are (updated on Sep. 2023):
DHL: USD 8.15 (45kg+)

UPS: USD 8.35 (45kg+)

FedEx: USD 7.85 (45kg+)
Express shipping time from China to Monaco
Express shipping time to Monaco is usually 3-8 days.
While costlier, it's perfect for small, urgent shipments.Choose express delivery with renowned carriers like DHL, UPS, and FedEx. Enjoy tailored pickup, delivery, and real-time tracking.
Sea freight shipping to Monaco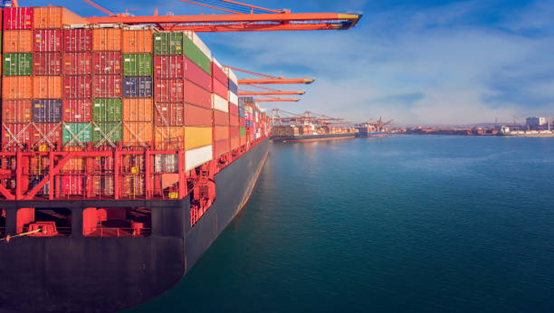 Sea freight is an affordable way of transporting goods, especially long-distance routes from China to Monaco. It is one of the lowest-cost options for global transportation and offers significant competitive advantages.
Sea freight is suitable for all types of cargo, whether bulky machinery or heavy bulk cargo and can be transported by sea to meet transportation needs. Maritime transportation in Monaco is mainly based on the port of Monte Carlo and usually requires transit in other ports before being transported to Monaco.
Ocean freight is an excellent choice if:
Your suppliers are near major Chinese ports.

Your goods exceed 2 cubic meters in volume.

Time sensitivity isn't a primary concern.
When choosing an ocean freight service from China to Monaco, there are several options for containers:
Full Container Load (FCL) and Less-than-Container Load (LCL): Both services involve using containers for transportation. The FCL service involves the transportation of an entire container of goods as a single unit and is usually applied to large quantities of goods. The LCL service consolidates interests from different customers into a single container for transportation and is generally used in small amounts. The exact choice depends mainly on the goods' amount, volume, and delivery time.

Special types of containers: Several particular types are available besides standard ones. Flatbed and open-top containers are designed to transport oversized, overweight, or irregular goods. These goods cannot fit into standard containers and need to be transported in these specially designed containers. Reefer containers transport goods, such as foodstuffs and pharmaceuticals that must be kept at a constant temperature throughout transportation. These particular types of containers usually require additional costs but can meet the transportation needs of specific goods.

Grocery and roll-on/roll-off transportation: Grocery transportation services are available for bulk cargoes that cannot be transported in standard containers. These may include bulk goods, liquids, powders, or other goods that do not fit into containers. Roll-on/roll-off transportation, on the other hand, is mainly suitable for vehicles and some cargoes with wheels. With roll-on roll-off transportation, these goods can be loaded directly into the cargo hold or the bottom of the car for a faster and more efficient ride.
When choosing a container, you must consider factors such as the nature of your cargo, size, weight, and delivery time. Working with an experienced freight forwarder can help you make the best choice and ensure your shipment arrives safely and efficiently in Monaco.
Sea freight time to Monaco
The shipping time from China to Monaco by sea is about 18-35 days.
Sea freight costs to Monaco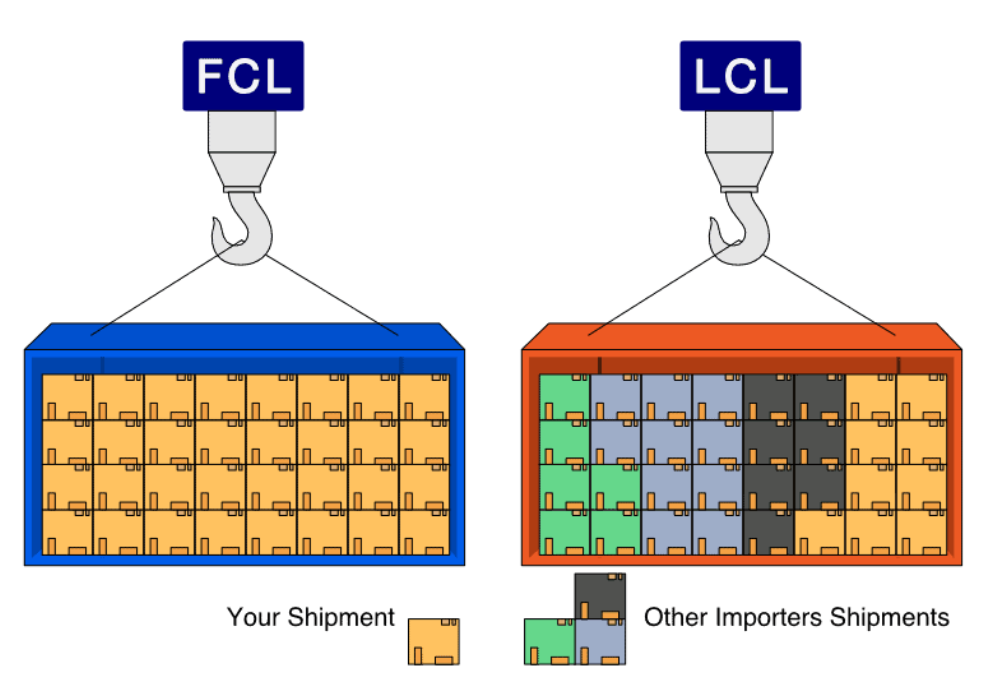 LCL sea freight costs $23-28 per cubic meter.
For FCL shipping, the evaluation price is $1000/5000 per 20GP/40GP container.
How to ship container and import from China to Monaco
Here are the steps for shipping container and import from China to Monaco:
Step 1: Understand Trade Laws
Every country has its own import and export regulations. When importing from China to Monaco, compliance is crucial. Stay informed or partner with a logistics expert well-versed in both nations' regulations.
Step 2: Define Your Product
Informed decisions are key to success. Research market demand and ensure your product addresses a specific need or stands out from competitors.
Step 3: Select Your Shipping Method
Consider your shipping volume and frequency. Air freight, while costlier, offers speed advantages that could justify the expense.
Step 4: Locate a Reliable Supplier
Establish relationships with Chinese suppliers. They can become valuable partners, ensuring quality goods and regular business. Multiple avenues, such as online platforms, trade fairs, and freight forwarding agents, can help you connect with suppliers. Specialist Chinese sourcing companies are also an option.
Step 5: Estimate Tax Obligations
Be aware of tax and customs regulations in both China and Monaco to avoid unexpected fees.
Step 6: Understand Incoterms
Learn international trade rules (Incoterms) governing responsibilities throughout the supply chain.
Step 7: Navigate Customs Clearance
Customs clearance is a necessary but potentially complicated process. Ensure you're well-informed about declaration, permits, warehousing, and goods exit procedures.
Step 8: Consider a Freight Forwarder
Hiring a freight forwarder simplifies transporting goods internationally. They can manage every aspect, from door-to-door to port-to-port, saving you time and money.
Railroad freight to Monaco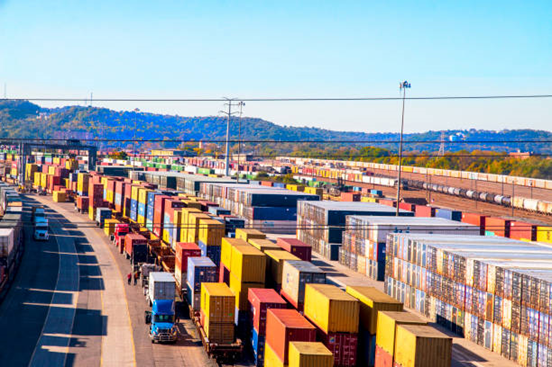 Railroad freight is a fast, reliable, and economical way of cargo transportation, which is still a popular choice for cargo transportation from China to Monaco. China to Monaco railway line is also based on the China-European class; it takes the route through Monaco after unloading the goods to the local logistics provider to arrange delivery, price, and transport time between air and sea transportation, which is cost-effective.
Railroad freight is very flexible and versatile in handling various types of cargo. Railroad transportation offers appropriate solutions, whether pallets, cartons, perishable foodstuffs, etc. The rail freight system has a wide range of wagons of different sizes and capacities for transporting various goods. Whether you need to transport small cargo or oversized items, railroads have the appropriate vehicles and equipment.
Rail transportation offers an ideal alternative for cargoes that are complex, bulky, and difficult to load on aircraft or ships. Compared to air transportation, railroad transportation can handle larger sizes and weights of cargo, reducing the complexity and cost of loading and unloading. At the same time, railroad freight transportation is faster and saves transportation time compared to sea transportation.
It should be noted that not all items are suitable for transportation by rail. Several items are subject to restrictions and prohibitions on transportation due to security and legal considerations, among other things. For instance, items such as knives, weapons, flammable or explosive materials, toxic products, and goods explicitly prohibited for export by the authorities cannot be conveyed via rail. These regulations are in place to safeguard the safety of the transportation process and to uphold adherence to the pertinent legal standards.
Railroad freight costs to Monaco
The cost of rail freight from China to Monaco is approximately US$3-7 per kilogram, depending on the shipment's weight, shape, and size.
Railroad freight time to Monaco
Transportation to Monaco by rail takes about 15-25 days.
Door to door delivery | DDP Monaco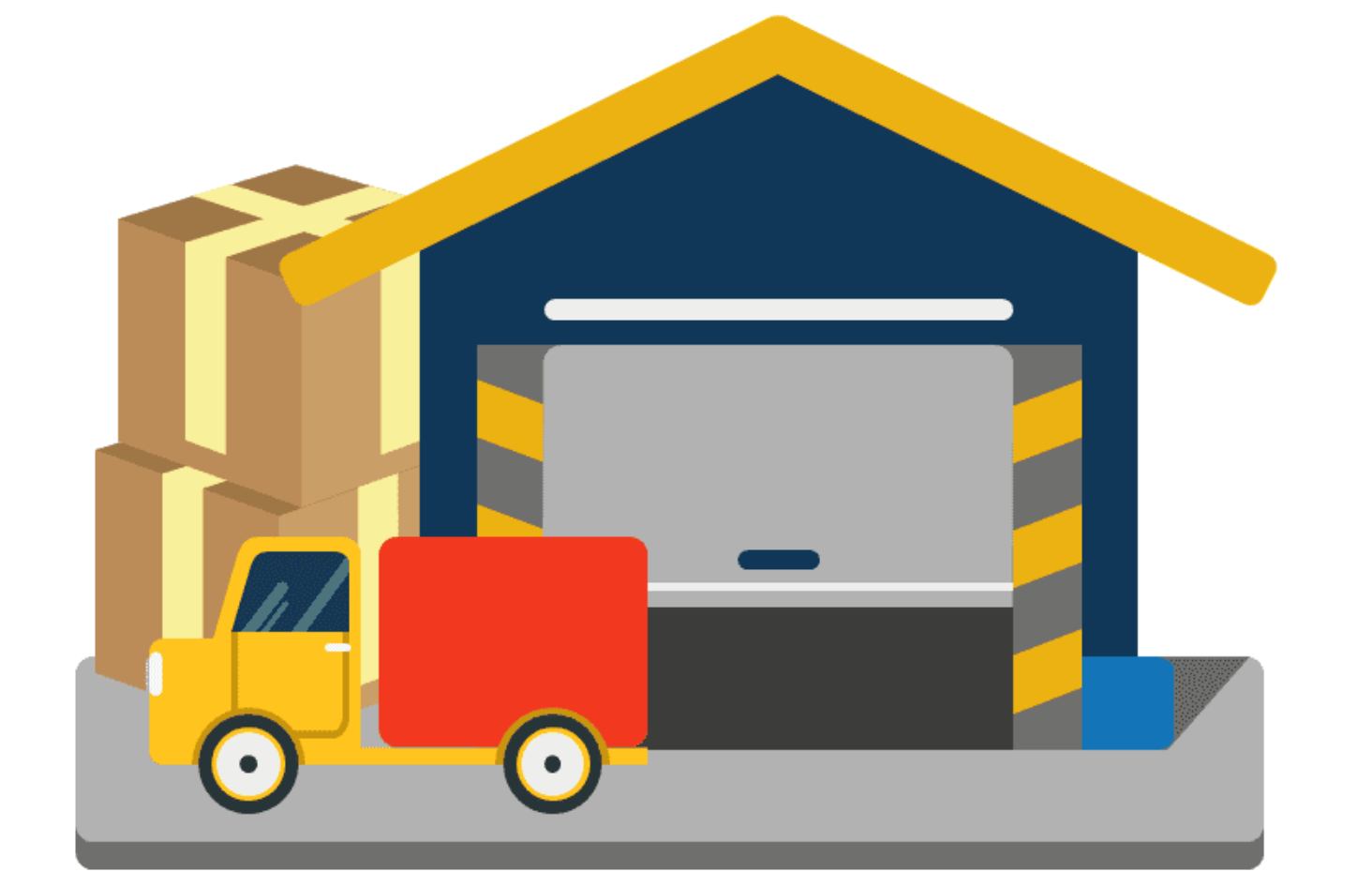 Door to door delivery means that after the buyer places an order, the shipper will deliver the goods from pick-up address in China to Delivery address in Monaco, including Business and Private addresses, or Amazon FBA warehouse. So, the seller/buyer needs to find a freight forwarder or a courier company to transport the goods.
Which generates DDP shipping, which freight forward cover all the related costs, including:
•All shipping costs from door to door
•Customs clearance fees.
•Taxes and Duties
When it comes to DDP Monaco, Jike Logistics have 3 main options for you: DDP air freight, DDP railway shipping and DDP truck shipping.
DDP Air Freight: 6-12 days shipping time.
DDP Rail Freight: 25-40 days shipping time.
DDP Truck Freight: 20-28 days shipping time.
With your authorization, we can pick up the goods from your factory to transport them to the airport/port/railway station, and then deliver them to your address. You can also ask your suppliers to send the goods to Jike's warehouses in China, located in China's main cities like Shenzhen, Guangzhou, Yiwu, etc. .
What is the clearance process in Monaco?
The Monaco National Customs manages the Monaco customs clearance process. Although Monaco is not a member of the European Union, its agreement with the European Customs Union (EU Customs Union) makes customs clearance relatively simple.
Below is an overview of the usual Monaco clearance process:
Declaration: When your shipment arrives at a port or border crossing in Monaco, you must make a declaration and submit the relevant port documentation.

Submit the necessary documents: You must provide documentation related to the goods, such as shipping documents, invoices, packing lists, and other required supporting documents. Ensure your documents are complete, accurate, and meet Monaco's import requirements.

Customs scrutiny: Monaco Customs will scrutinize your shipment to ensure legality, integrity, and compliance. They may inspect the goods, check documents, and verify their value, category, and quantity.

Payment of duties and taxes: Depending on the nature and value of the goods, you may be required to pay duties and taxes to Monaco Customs. These fees will be calculated according to the goods' classification, the duty rate, and the declared value.

Customs Clearance and Release: Your shipment will be cleared and released once you have paid duties and taxes. You can then hand your goods to your local logistician or distributor for delivery and distribution.
Throughout the customs clearance process, it is essential to ensure that you comply with Monaco's import regulations and customs requirements. Suppose you need to become more familiar with customs clearance procedures and requirements. In that case, it is advisable to work with a professional freight forwarder or logistics company that can provide you with the necessary guidance and support.
What are the customs duties and tax rates in Monaco?
As a small country, Monaco does not have a complete customs system, but its tax treatment of imported goods is similar to that of France and the European Union. The central taxes to be considered for import operations in Monaco include customs duties and VAT.
Customs duties: The collection of customs duties on goods imported into Monaco depends on the type of goods and their place of origin. Owing to Monaco's customs agreement with France and its participation in the European Common Market, goods imported from States members of the European Community are usually not subject to customs duties. However, goods from non-European Union countries may be subject to the payment of corresponding customs duties. These duties are typically calculated based on the goods' value, type, and origin.

Value Added Tax (VAT): Monaco's VAT rate is generally in line with France's standard rate of 20%. A lower VAT rate may apply for certain types of goods and services. In general, companies registered in Monaco can claim a VAT refund.

Credit mechanism: In Monaco, VAT paid can be deducted under certain conditions. Businesses must keep complete invoices for imported goods to claim VAT credit. The company can claim the credit by submitting the relevant documents through the online tax system.
To check specific tariffs and rates, visit the European Union's European Tax Database or Contact Us.
What are the items that are restricted for import in Monaco?
Monaco imposes certain restrictions and regulatory measures on imported goods. The following are some everyday imported items that are restricted or require special authorization:
Drugs and illicit drugs: Importing narcotics and illegal substances is strictly prohibited in Monaco. This includes banned drugs such as cocaine, marijuana, and heroin.

Weapons and arms: The importation of weapons, firearms, explosives, or other armaments and equipment is strictly limited in Monaco. Only authorized and licensed persons or institutions may legally import and possess such items.

Political items: The importation of objects of a political nature, such as propaganda materials, political symbols, etc., may be restricted. This needs to be assessed on a case-by-case basis and under regulations.

Cultural heritage and works of art: Monaco imposes several restrictions on importing cultural heritage and works of art. These objects may be subject to regulations, licenses, and the cultural protection laws of the exporting country.

Importation of counterfeit and pirated goods: Monaco has strict restrictions on the importation of counterfeit and pirated goods. The importation and circulation of these infringing items are illegal under the relevant intellectual property laws.

Agricultural products and fruit/vegetables: Under certain circumstances, Monaco may impose quarantine measures on the import of farm products, fruit, and vegetables. This is to prevent the introduction of harmful organisms and diseases.
These are just some common examples of restrictions that may exist on imported items or require special authorization and do not represent all cases of rules.
What documents do I need to prepare to export to Monaco?
The documents that need to be prepared for exporting to Monaco may vary depending on the nature and value of the goods. Below are some examples of standard documents for your reference:
Commercial Invoice: The commercial invoice is the crucial document for exporting goods and gives details of the goods, their quantity, unit price, and total value. The Monegasque Customs Service will use the Commercial Invoice to calculate duties and classify goods.

Transportation Documents: These documents, including the Bill of Lading or Airway Bill, are used to prove ownership of the goods and the mode of transportation. The logistics company or airline usually provides the goods with these documents.

Packing List: The packing list contains a detailed list of the goods in each parcel or container, including information on the description of the goods, quantity, weight, and dimensions. This helps Monegasque Customs to understand the internal composition of the entire shipment.

Customs Declaration Documents: Depending on the requirements of the exporting country and Monegasque Customs, you may be required to complete and submit a customs declaration. This will usually include the customs declaration of the goods, the export authorization, and other relevant documents.

Certificates and Licenses: Some products, such as food, pharmaceuticals, cosmetics, electronics, etc., may require specific certificates or licenses to be imported into Monaco. Make sure you have the relevant product compliance certificates and permits.

Certificate of Origin: Monaco may require a certificate of origin for specific goods to confirm the source of the goods. This may be a certificate issued by the exporting country or the relevant chamber of commerce.
In addition to the above documents, depending on the unique nature of the goods and the industry's requirements, you may also need to provide other documents, such as health certificates, quality inspection certificates, packaging labels, etc. A professional freight forwarder or logistics company can provide detailed guidance and support to ensure your export process runs smoothly.
Why choose JIKE Logistics as your freight forwarder in Monaco/China?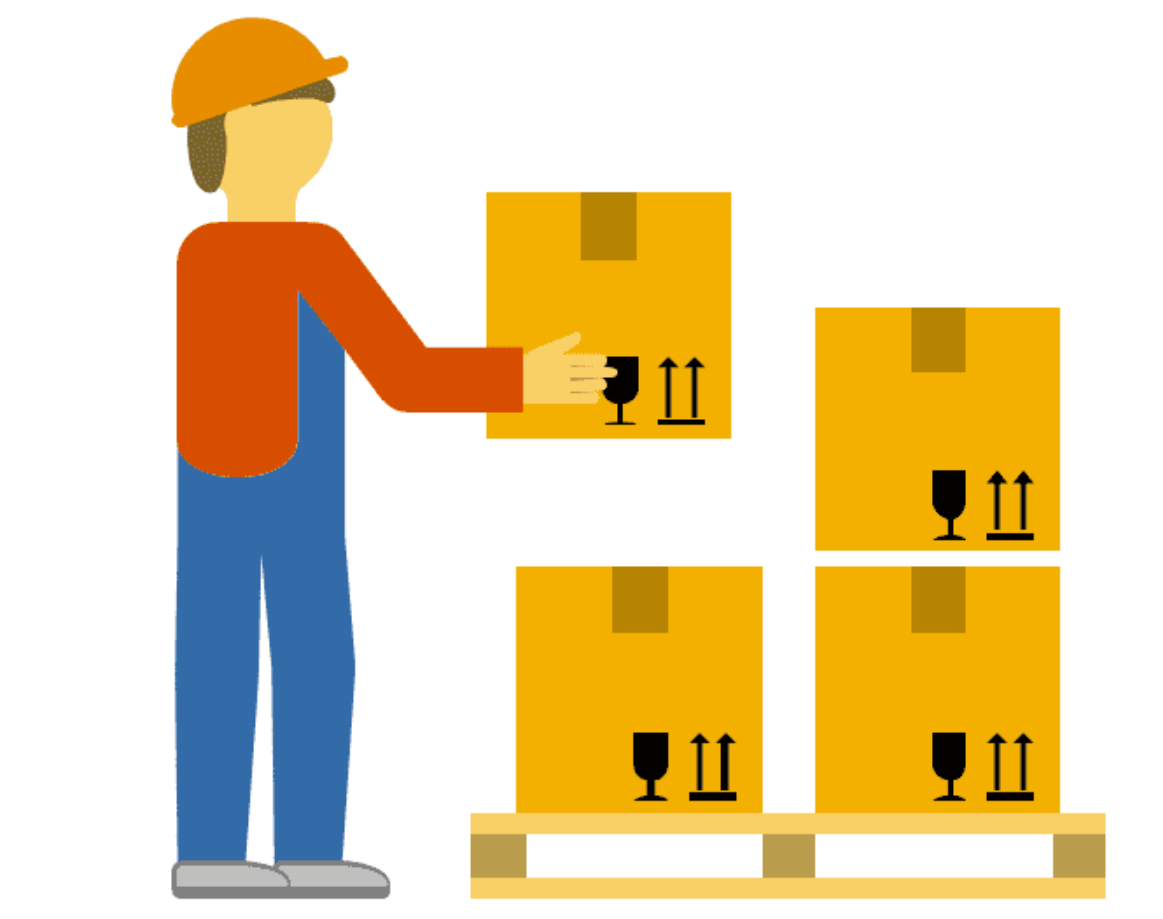 There are several advantages to choosing JIKE Logistics as a freight forwarder:
Expertise: JIKE Logistics has a wealth of logistics expertise and can provide you with a full range of services from China to Monaco. We have a dedicated team of professionals who can ensure that your cargo reaches its destination safely, quickly, and efficiently.

Experienced: JIKE Logistics has more than a decade of experience in logistics and has successfully provided freight forwarding services to many customers worldwide. Our expertise ensures that you enjoy easy and reliable services in the complexities of international trade.

Service network: JIKE Logistics has service networks in China and Monaco, providing convenient and fast localized services. We work with local customs clearance and transportation companies in Monaco to ensure that your goods are cleared through customs and delivered to their destinations.

Tracking and Reporting: We provide real-time tracking and reporting of your shipments so you can keep track of the shipment's transportation status through our platform. This allows you to keep track of your shipment's location and estimated arrival time so that you can be ready to receive it.

Reliable and efficient: Our services are reliable and efficient, ensuring that your goods reach their destination on time. In addition, we can provide you with customized logistics solutions to meet your specific requirements in terms of transit time, cost, and other aspects.

Customized services: JIKE Logistics also offers customized services that can be tailored to your needs. For example, if you require special cargo handling, insurance, or document processing needs, we will do our best to meet your requirements to ensure the smooth transportation of your cargo.
You are choosing JIKE Logistics as your freight forwarder to ensure your cargo's safe, efficient, and reliable transportation from China to Monaco. We have the experience and expertise to provide first-class service and help your shipment reach its destination smoothly.
---
FAQs | Shipping to Monaco with Jike Logistics
1. What are the primary departure and arrival ports in China and Monaco?
For shipments from China to Monaco, the most frequently used departure ports are Shanghai, Ningbo, Guangzhou, and Shenzhen. Upon arrival in Monaco, goods are commonly received at the port of Monte Carlo.
2. Can I monitor the progress of my shipment from China to Monaco?
Absolutely, most of our partnered freight carriers offer comprehensive tracking services. You can conveniently track your shipment's journey online or through a mobile application. Expect real-time updates at various stages of transit.
3. Is it possible to insure my shipment from China to Monaco?
Certainly, you can typically secure insurance for your shipment from China to Monaco through either your chosen freight carrier or a trusted third-party insurance provider. This coverage offers both peace of mind and financial security in the event of unforeseen circumstances, such as damage or loss of cargo.
4. How do I select the appropriate freight carrier for my China to Monaco shipment?
Choosing the right freight carrier is crucial. Consider factors like shipping method, transit time, cost, and the carrier's track record for reliability. It's equally important to assess their experience in handling shipments to Monaco and their proficiency in customs clearance and delivery. At Jike Logistics, we also extend the option of insurance for added peace of mind.
5. How do I coordinate the pick-up and packaging of my shipment?
Once your shipment is booked with Jike Logistics, we take care of the entire process, including pick-up and packing of your goods. Simply furnish us with detailed information about your cargo, and we will manage the rest accordingly.
6. Can you assist with the documentation process for Monaco customs clearance?
Absolutely, we offer full support in the documentation process, ensuring all necessary paperwork is in order for a smooth customs clearance in Monaco.
7. Who should I contact if I have further inquiries or concerns?
Please don't hesitate to reach out to Jike! Jike's committed team is available around the clock to attend to any further inquiries or shipping issues you may encounter!
8. What is the most cost-effective shipping method from China to Monaco?
For the most budget-friendly option, regardless of the chosen shipping method, rely on a reputable China Freight Forwarder like Jike Logistics. Our established relationships and high-volume shipping rates allow us to pass on the savings to our clients, along with the best-rate guarantee.
9. How much does it cost to ship a container by sea to Monaco?
The cost of shipping a full container from China to Monaco depends on the container size (20 feet or 40 feet) and the specific scheduled route. The average price range is from US$ 1,000 to US$ 5,000.
10. What is the cheapest way to ship freight to Monaco?
Transportation between China and Monaco is mainly by sea, rail, and express shipping, the three commonly used modes of freight transportation. In terms of price, ocean freight is the more affordable option. If your goods are less than 45 kgs, then Express shipping must be the cheapest shipping method.
11. What is the VAT rate in Monaco?
The standard VAT rate in Monaco is 20%.
Explore hassle-free shipping from China to Cuba with our expert guide. Learn the ins and outs of shipping to Cuba and make your international logistics a breeze.
2023-09-22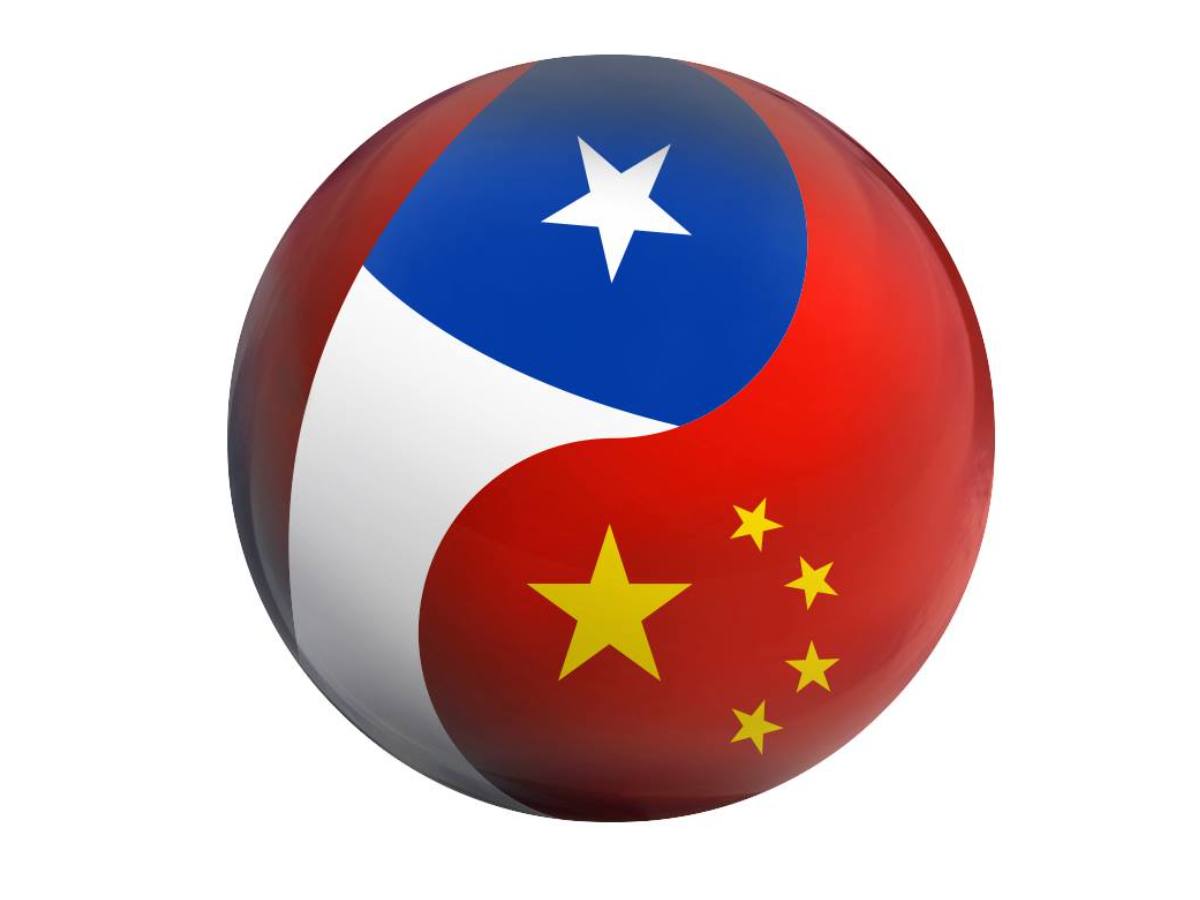 En este artículo, le presentaremos todas las principales soluciones de transporte desde China a Chile, incluyendo sus costos y tiempos de envío.
2023-09-01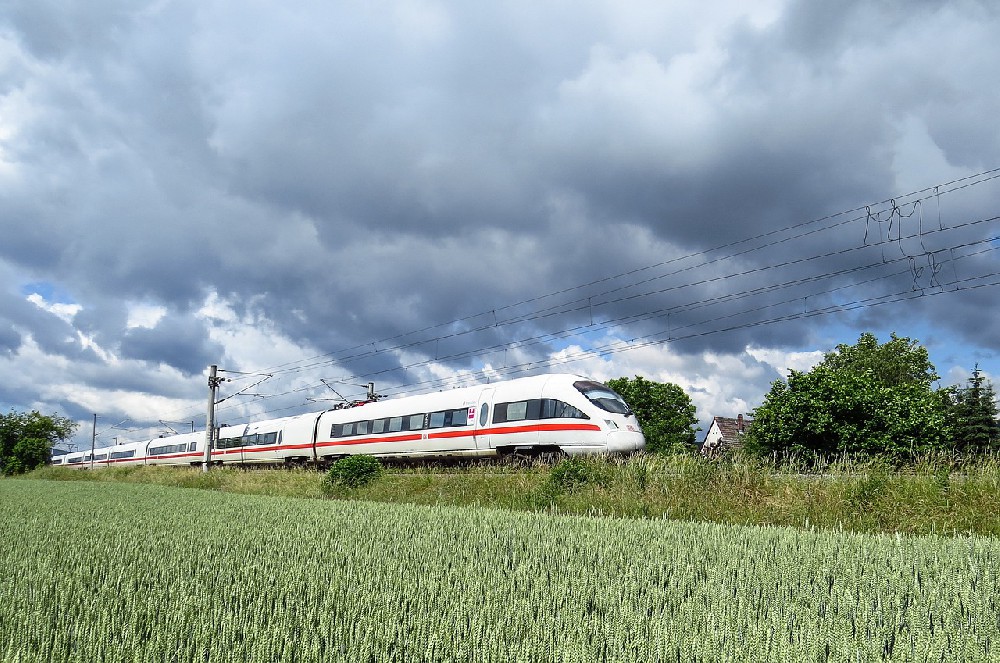 JIKE specializes in rail freight shipping services between Europe and China. Contact our experts and get a free quote within 48 hours!
2022-10-21