Shipping from China to Sweden involves air, sea and railway freight. With Stockholm as its capital and largest city, boasting over 850,000 inhabitants, Sweden has a population of 9.7 million. The country benefits from its strategic location with two significant straits, Kattegat and Kagerak, in the west, and the Baltic Sea and the Gulf of Bothnia in the east, leading to well-developed sea routes, which can greatly improve transport efficiency.
Shipping from China to Sweden | Comprehensive Guide
Do you need help with shipping goods to Sweden? Do you want to know more about heavy freight shipping and custom clearance Sweden?
Don't worry! Read our comprehensive guide before you embark on the transportation journey from China to Sweden.
We will assist you in choosing cost-effective shipping solutions and, most importantly, save you time and money. Let's get started now!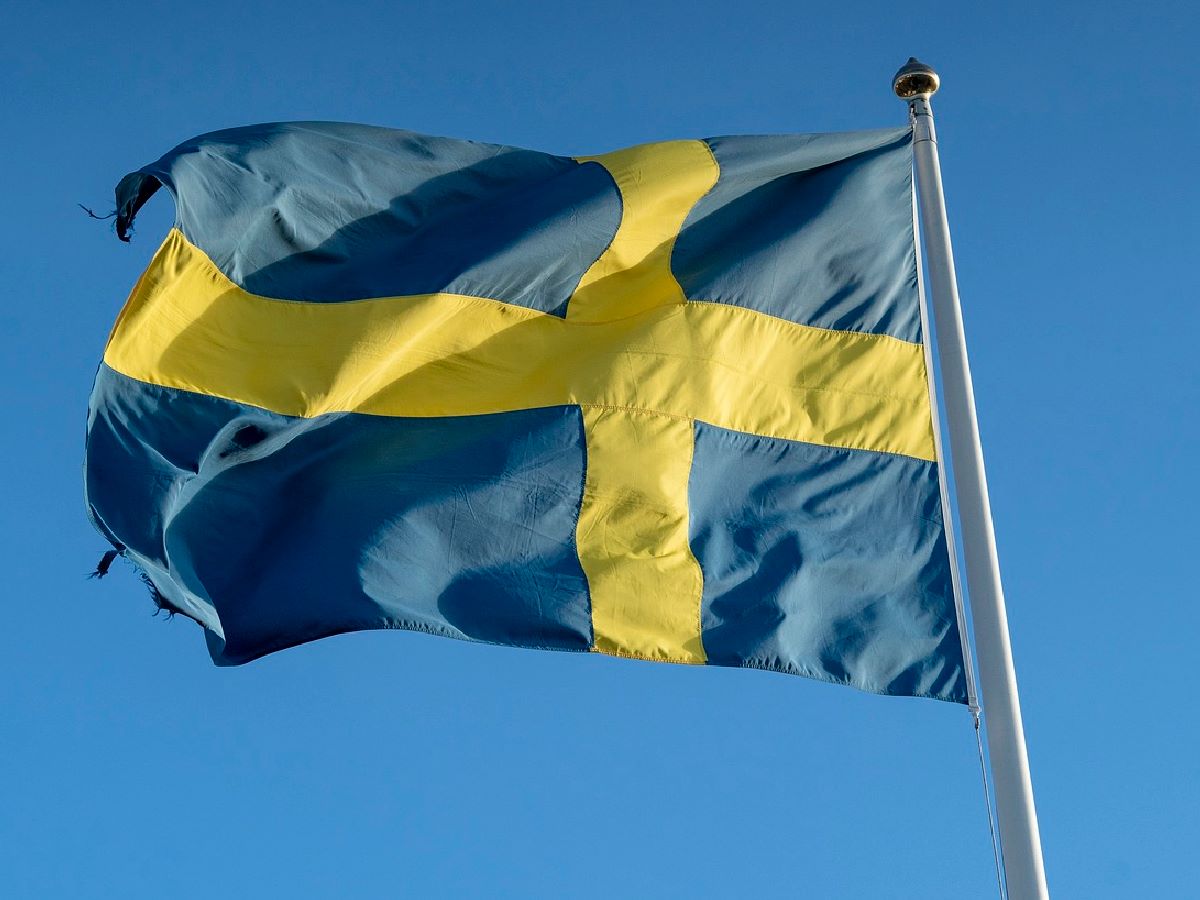 Custom clearance Sweden
Trade Policy
● The Ministry for Foreign Affairs, the International Trade Policy Department, and the National Board of Trade oversee Sweden's foreign trade.
● As an EU member state, Sweden adheres to the EU's trade preferential agreements and Generalized System of Preferences (GSP), which includes China.
● Sweden implements the EU's non-tariff trade restrictive policies, primarily involving prohibitions, quantity restrictions, trade remedies, and technical trade barriers.
Customs Documents:
Bill of lading (by sea) / Air waybill (by air)

Bill of Lading (B/L): The bill of lading acts as a crucial contract between the shipper and the carrier for sea freight shipments. It contains detailed information about the shipped products, their destination, and other essentials. Additionally, the B/L serves as a receipt for the goods once they are loaded onto the vessel.

Air Waybill (AWB): Similar to the bill of lading, the air waybill is used for air freight shipments. It outlines the products being shipped, their destination, and other critical details. Like the B/L, the AWB also acts as a receipt for the goods after they are loaded onto the aircraft.
commercial invoice

The commercial invoice is the most crucial document for customs clearance. It provides essential details about the shipped products, including their value and the HS code, a harmonized system code used to classify and track international shipments. To find the HS code for your products, you can refer to the website of the World Customs Organization.




Packing list

The packing list is another essential document that enumerates all the items in your shipment, along with their dimensions and weight. Customs officials rely on this document to verify the contents of your shipment, ensuring accuracy and compliance.




Certificate of Origin

The certificate of origin is a mandatory document certifying that your products were manufactured in China. It is especially required for certain goods eligible for preferential tariff treatment. To obtain this certificate, you can apply through the chamber of commerce in the city where your products were manufactured.






Custom clearance Sweden: Import Duties and Taxation
Goods imported from EU member states are exempt from customs duties, while imports from non-EU countries are subject to import taxes based on the EU's unified customs tariff rates.
【Import duty in custom clearance Sweden】
The customs duty is calculated based on the customs value of the item. The customs value typically includes the price paid to the supplier when the goods were sold to the EU, the cost of transportation to the EU border, and any transport insurance costs. The Swedish customs duty rates generally range between 0% (e.g., books) and 17% (e.g., Wellington boots). Some items, such as laptops, mobile phones, digital cameras, and gaming consoles, enjoy duty-free status. However, specific goods may incur additional taxes based on their country of origin. For example, bicycles manufactured in China attract an additional anti-dumping duty of 48.5%.
【Value Added Tax (VAT)】
The standard VAT rate in Sweden is 25%, while certain goods enjoy preferential VAT rates of 6% or 12%. VAT = VAT rate × (CIF value + import duties).
【Threshold】
Sweden has a threshold for import duties. Import goods with a value (FOB) of up to 1300 Swedish Kronor are exempt from customs duties, but VAT is still levied.
【Other Taxes】
Consumption Tax: This tax is levied on specific items like tobacco products.
Additional Customs Fees: These fees are applied to cover the cost of inspections, examinations, and tests required during customs clearance for imported goods.
Sweden - Important Considerations
● Sweden currently enforces EU's trade restrictions on China, imposing strict limitations on the quantity of certain exported products.
●Importing Goods to Sweden from Countries Outside the EU - Custom Clearance Process: When importing goods into Sweden from countries outside the European Union (EU), navigating the custom clearance process effectively is crucial. This involves clearing your goods through customs, submitting an import declaration, and paying the necessary fees, including customs duties, Value Added Tax (VAT), and other applicable taxes.
If you are VAT registered in Sweden, you report the VAT to the Swedish Tax Agency in your VAT return instead of paying it directly to Swedish Customs.
Before making the import declaration, you need to classify the goods and determine the proper commodity code. You should also check if you require any licenses or special permits for the import. The commodity code can be found in the customs tariff at the Taric Query System Online.
Customs clearance time for shipping to Sweden
The customs clearance time for shipping to Sweden depends on several factors, including the type of goods, transportation mode, destination city, and current customs clearance procedures and policies. Generally, the customs clearance time can range from a few days to several weeks.
For standard goods and regular clearance situations, customs clearance procedures can typically be completed within a few days. However, for special goods, those involving complex procedures or requiring inspections, clearance may take longer.
Please partner with JIKE logistics for seamless and efficient custom clearance Sweden. We have the expertise to handle the complexities of the custom clearance process, ensuring your goods reach their destination smoothly. Contact us today to discuss your shipping needs and get personalized solutions for importing goods to Sweden. You can also visit Swedish Customs Authorities for more information.: https://www.tullverket.se/
Air freight to Sweden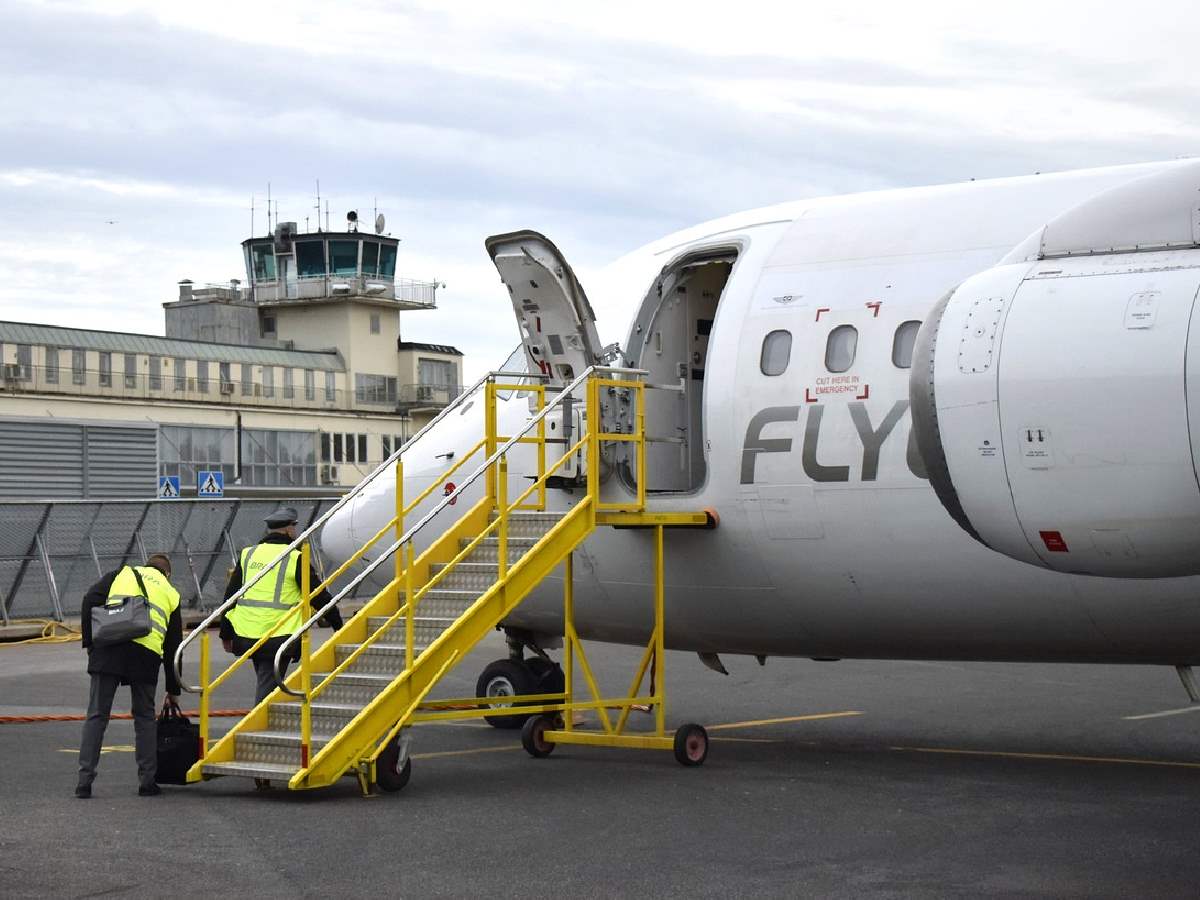 Sweden has three main international airports: Arlanda Airport in Stockholm (the largest airport), Landvetter Airport in Gothenburg (the second-largest airport), and Sturup Airport in Malmo (the third-largest airport).
For air freight from China to Sweden, the shipping cost is approximately RMB 16 per kilogram for larger quantities of goods and around RMB 30 per kilogram for smaller quantities.
Main airports in Sweden
Arlanda Airport
Located north of the Swedish capital, Stockholm, it is the largest airport in Sweden and a major international hub. Arlanda serves as the primary base for Scandinavian Airlines (SAS) and is a crucial hub for other airlines connecting Northern Europe and international destinations. The airport consists of multiple terminals and offers extensive facilities and flights connecting Sweden, other European cities, and global destinations.
Landvetter Airport
Situated near Gothenburg, the second-largest city in Sweden, Landvetter Airport is the country's second-largest airport. It is an important international airport in the Nordic region, providing a wide range of domestic and international flights connecting various destinations in Europe and other continents.
Sturup Airport
Located near Malmö, the third-largest city in Sweden, Sturup Airport is the country's third-largest airport. It primarily serves the southern region of Sweden, offering domestic and some European flights to serve the residents and visitors in the area.
Points to Consider for Air Shipping from China to Sweden
● Make sure to clearly communicate the variety, weight, dimensions, and category of the goods that need to be air shipped to the freight forwarding company. Reserve the cargo space in advance and stay informed about the flight departure details.
● Different types of goods require suitable packaging for air shipping, which should comply with the regulations of the airline. It is essential to gather this information in advance. For example, we, JIKE, provide a packaging service to save you time and effort.
● Apart from the address label, avoid adding other irrelevant markings on the packaging. For fragile items, it's best to have clear "fragile" symbols on the external packaging.
● We recommend considering air freight when: Your goods are time-sensitive / require a higher level of security during transportation / in high value.
How long does shipping take for air shipping from China to Sweden?
The shipping time from China to Sweden by air can vary depending on several factors, including the specific airline, the departure and arrival airports, the type of air freight service chosen, and any potential customs processing delays.
However, generally speaking, it takes 2-6 days for shipping from Chinese airports to Swedish airports. Some shipments may arrive as quickly as 1-2 days, while others could take 7-9 days. For instance, flights from Guangzhou Airport and Shenzhen Airport to Stockholm Airport with airlines like CA and CZ usually arrive within 1-3 days. However, most routes typically require 4-6 days for delivery.
It's important to note that these are approximate prices only for port-to-port charges, which exclude port charges and local charges. The actual shipping cost will depend on the specific details of your shipment.
How much does shipping from China to Sweden cost?
As for air freight from airport to airport, costs typically range from USD 2.5 to USD 8.9 per kg from China to Sweden. But it is for reference only.
Because airline carriers frequently revise these charges due to factors like seasonality, international oil prices, and time of year, reflecting market changes. Additionally, different shipping agencies or carriers have varying pricing structures. These prices include the air freight charge, fuel surcharge, security fee, terminal fee, and other surcharges.
Moreover, we also need to consider the weight and volume of goods, which influence shipping expenses, with heavier or bulkier shipments incurring cheaper per kilos but higher total charges.
When sea freight transit times cannot meet the urgency of your business needs, consider air freight - it's significantly faster.
There are direct flights from Shanghai Pudong, Shenzhen, and Fuzhou to Sweden. Like sea freight services, you can choose port-to-port, port-to-door, door-to-port, or door-to-door options to suit your business requirements.
Contact reputable shipping agencies or carriers for an accurate quote and provide detailed cargo information. Contact Jike today to discuss specific shipping requirements and receive a personalized quote for shipping from China to Sweden.


Sea freight to Sweden

Swedish shipping is more developed; the port is also more; the main ports are Gothenburg, Helsingborg, Halmstad, Stockholm, Malmö, Visby, and so on.
Our country-to-Sweden shipping line mainly stops at Gothenburg port and Helsingborg port, part of the special line company to provide Malmö, Yanxue Equal port transportation, but needs to be in Hamburg, Germany or Bremen port for transit.
Major seaports in Sweden
Port of Trelleborg
Trelleborg is the largest RoRo port in the Scandinavian region, consisting of 13 berths, including eight ferry terminals connecting directly to Rostock, Sassnitz, and Travemünde. Located at the southern tip of Sweden, near the German border, it is the second-largest port for cargo handling in Sweden. In 2020, it handled approximately 12 million tons of goods and 2.15 million passengers.
Port of Stockholm
The Port of Stockholm is situated on the eastern coast of Sweden, covering an area of about 1,755 hectares. It handles exports of steel products, paper, wood pulp, machinery, packaged food, timber, and more. Major imports include coal, minerals, petroleum products, chemicals, edible oils, vehicles, and general cargo. Annually, it handles around 8,570,000 tons of cargo, 27,865 TEUs, and 9,150,000 passengers. The Port of Stockholm includes the subsidiary ports of Kapellskar, serving ports in Estonia and Finland, and Nynashamn, primarily serving ports in Gotland and the Baltic Sea.
Port of Gavle/Gefle
The Port of Gavle is located on the Gulf of Bothnia, about 170 kilometers north of Stockholm, and is the third-largest container port in Sweden. It receives approximately 1,000 vessels annually and handles around 4,650,000 tons of cargo. The port also serves as a logistics hub, providing opportunities for regional maritime development.
Full Container Load (FCL):
Usually, it involves shipping one or multiple containers for a single shipper. FCL requires a higher volume of goods (20 or 40-foot containers), offers higher security, and relatively faster transit time. If your shipment is sufficiently large, considering FCL shipping is worthwhile, as it is the fastest sea freight option from China to Sweden.
Less than Container Load (LCL):
LCL involves sharing a container with other shippers, and the container is loaded only when it reaches the required volume. It is usually suitable for goods less than 15cbm. LCL typically takes longer than FCL. Your goods will be stored at a consolidation warehouse in China until departure and a deconsolidation warehouse in Sweden before being unloaded and transported to your chosen destination.
If you have a large quantity of goods to be shipped from China to Sweden, Full Container Load (FCL) service will. For smaller Less than Container Load (LCL) shipments, your sea freight will share container space with other shipments.
Heavy Freight Shipping
As a freight forwarder, we understand the challenges and unique requirements involved in shipping heavy and oversized cargo. Our expertise lies in providing seamless heavy freight shipping solutions from China to Sweden. With a focus on safety, cost-effectiveness, and efficiency, we offer specialized services to cater to different types of heavy shipments.
BULK - Heavy freight shipping:
For large size and overweight shipments, our recommended mode of transportation is via bulk-cargo ships. With years of experience in handling such cargo, we assure the safe and secure transportation of goods to Sweden. Our tailored approach ensures that your heavy freight is managed efficiently from start to finish.
Key Features:
Customized solutions based on your cargo information.

Competitive freight rates for bulk-cargo shipping.

Expertise in ground service at bulk-cargo loading ports.

Loading supervision service for added peace of mind.



OOG (Out of Gauge) - Heavy freight shipping:
Our capabilities extend beyond standard dry cargo handling to accommodate oversized or irregularly-shaped cargo. Out-of-Gauge (OOG) cargo is expertly loaded on open-top (OT) or flat rack containers (FR). We leverage our extensive experience to select the best carrier, considering the specific advantages of each shipping company.
Key Features:
Competitive ocean freight for OOG shipments.

Extensive experience in handling OOG cargo and providing optimal shipping solutions.

Guidance on reinforcing goods in containers effectively.

Loading container supervision for each OOG shipment, ensuring smooth transit.




Roll-On & Roll-Off - Heavy freight shipping:
Shipping vehicles safely is made possible through our roll-on and roll-off service. With established relationships with carriers, our competitive rates and vast experience in roll-on and roll-off shipping from China make us a reliable partner for vehicle transportation.
Key Features:
Competitive rates driven by strong carrier partnerships.

Extensive experience in managing roll-on and roll-off shipments.

Stable space allocation from carriers, ensuring timely deliveries.






At JIKE, we take pride in our ability to handle heavy freight shipments with utmost care and expertise. Whether it's oversized cargo, vehicles, or any challenging shipment, our tailored solutions and competitive rates make us the go-to choice for heavy freight shipping from China to Sweden. Trust us to handle your heavy cargo needs, providing you with a seamless and reliable shipping experience.
Shipping from China to Sweden time
For shipping from China to Sweden port like Gothenburg, the journey takes approximately 31-35 days, and it supports direct shipping.
If the destination is Halmstad port, it requires a transshipment in Germany, taking around 35 days-45 days.
(Note: Shipping from China to Sweden time may vary for different destination ports; please refer to the specific information provided by the shipping company.)
Shipping from China to Sweden price
The shipping price from China to Sweden by sea can vary depending on several factors, including the volume of the cargo, the type of goods being shipped, the shipping method (Full Container Load - FCL or Less than Container Load - LCL), the specific departure and arrival ports, and any additional services or customs duties involved.
As a rough estimate, for a standard 20-foot or 40-foot container (FCL), the cost of shipping from China to Sweden by sea can range from $1,500 to $4,000 USD or more, depending on the factors mentioned above. For smaller shipments (LCL), where you share container space with other cargo, the cost will be calculated based on the volume or weight of your goods and might be around dozens of dollars per cubic meter.
It's important to note that these are approximate prices only for port-to-port charges, which exclude port charges and local charges. The actual shipping cost will depend on the specific details of your shipment.
To get an accurate and personalized quote for Shipping from China to Sweden price by sea, please contact Jike's experts for help.
Express shipping to Sweden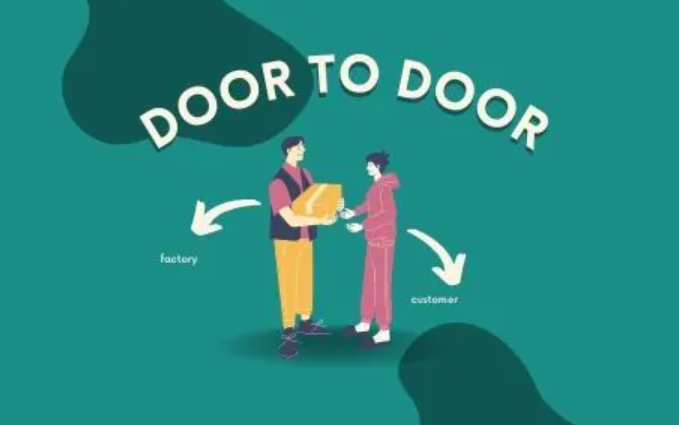 When you need fast and reliable shipping solutions from China to Sweden for a small volume of goods, express shipping service is the perfect choice.
Speedy Delivery: transit time is around 3-7 working days

Reliable Carriers: DHL/Fedex/UPS

Real-time tracking: frequently updates its track. Estimated arrival time is available.

Door-to-Door Convenience: when dealing with your supplier, it's best to use FOB for most shipping methods, except for courier shipments where EXW is recommended. This will help ensure a smooth and cost-effective shipping process.
Express shipping price from China to Sweden
Currently, UPS has the cheapest express company shipping from China to Sweden, ranging from USD 5.5-USD 7 for goods over 22kgs. Please note that express shipping price depends on your cargo data, like weight and volume and cargo nature. Some express channels have restrictions on goods with batteries.
Shipping from China to Sweden by Express: Step-by-step Guide
Are you ready to ship your goods from China to Sweden with express shipping? We've simplified the process to make it easy and hassle-free for you. Follow these steps to get your shipment on its way:
Request a Custom Quote: Let us know your shipping requirements, and we'll provide you with a personalized quote that suits your needs.

Confirm order: Once you're satisfied with the quote, please let us know then we will arrange the following.

Supplier Coordination: We'll work closely with your supplier, ensuring all details are accurate

Inland Warehouse Prep: Your goods will be transported to our inland warehouse, where we'll prepare the shipment for shipping.

Confirmation and Weight Check: We'll double-check all information and calculate the chargeable weight for accurate pricing.

Payment: Pay for the agreed shipping cost as per our quote and terms.

Choosing the Courier: Together, we'll select the courier that best meets your shipping needs.

Sit Back and Relax: From here, we take care of the rest! Our team will handle all necessary arrangements to ensure your goods are safely delivered to their destination in Sweden.
With our streamlined process and expert assistance, your express shipping from China to Sweden will be a smooth and efficient experience. Contact us today to get started and receive a custom shipping solution tailored to your specific requirements.


Rail Freight Shipping From China To Sweden: A Cost-Effective and Efficient Solution
In the realm of international shipping, rail freight from China to Sweden has emerged as a game-changing option for businesses seeking a balance between cost and transit time. While not as cheap as sea freight, it remains more budget-friendly than air freight, making it an attractive choice for many industries.
With transit times of 14-20 days, rail freight offers a quicker alternative to sea shipping, which can take up to 30-45 days for the same route.
This efficient rail connection has significantly benefited Swedish businesses by enabling faster and more cost-effective imports from China. Moreover, the environmentally-friendly nature of rail transport aligns with the growing focus on sustainability among companies, making it a popular choice for those looking to reduce their carbon footprint.
As rail freight demand continues to surge, it is foreseeable that more long-distance routes will be established, further enhancing connectivity and trade opportunities between China and Sweden.
Comparison: Air vs. Sea vs. Railway
Shipping time from China to Sweden: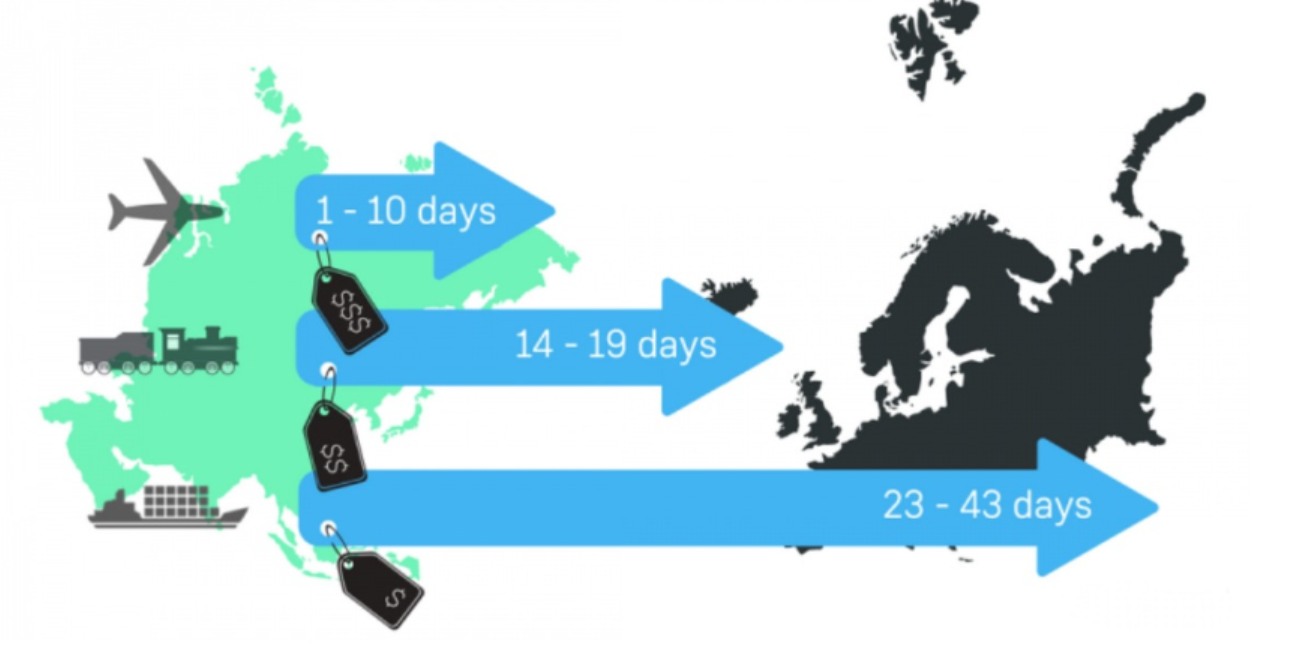 Shipping Cost from China to Sweden:
| | |
| --- | --- |
| Air Freight & Express Freight | Expensive |
| Sea Freight | Medium |
| Sea Freight | Cheap |
Restricted items and prohibited items
Here below is the list of restricted items and prohibited items. If you want to ship these items, please check with Jike / your supplier.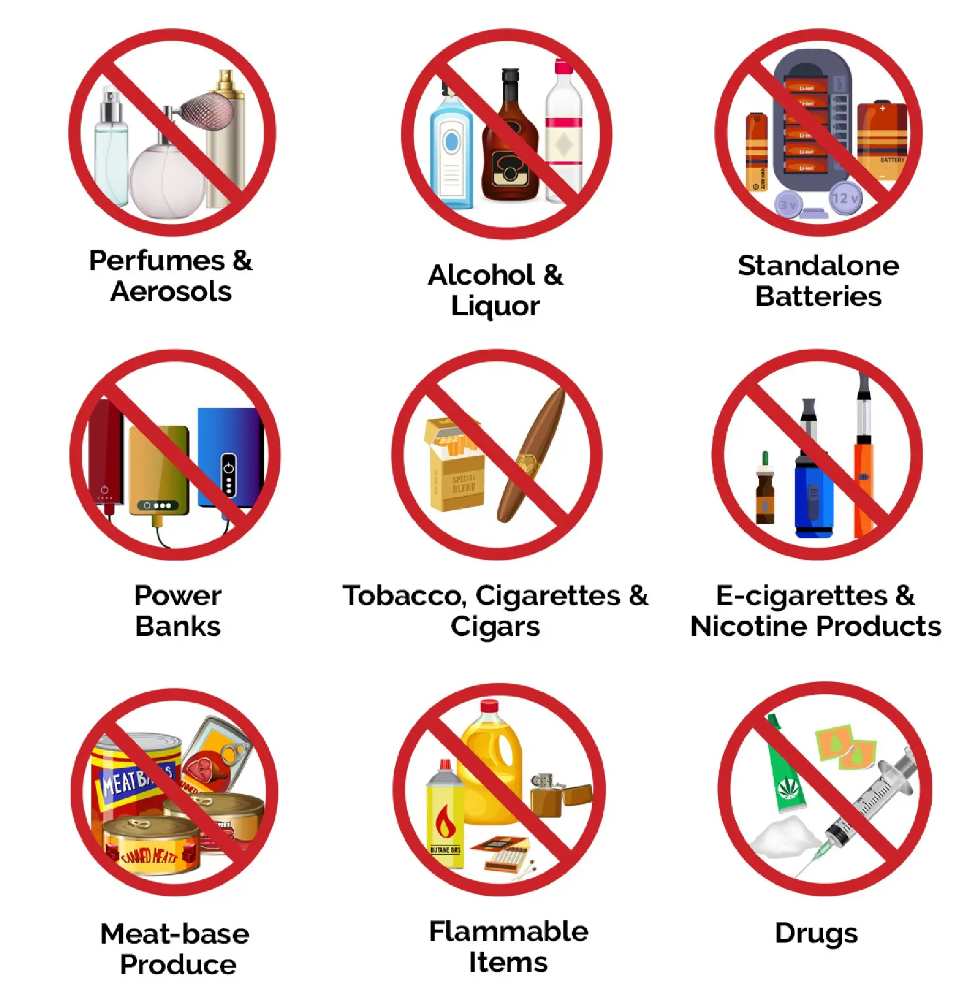 Shipping From China To Sweden: Choose Jike Logistics for a Seamless Experience
Jike Logistics is a trusted and professional freight forwarder with over ten years of experience. We take pride in offering top-notch shipping services that cater to your every need. When it comes to shipping from China to Sweden, here's why you should choose us:
1. Comprehensive Shipping Solutions:
At Jike Logistics, we provide a wide range of shipping services, including sea shipping, air shipping, express delivery, railway, trucking, and both FCL/LCL container and vessel shipping. Whatever your requirements, we have the expertise to handle it all.
2. Competitive Air Freight Rates:
When it comes to air freight, we offer the most competitive rates in the market. Our team of experts will assist you in choosing the best shipping option that suits your budget and timeline.
3. Reliable Shipping Network:
With our extensive network of shipping container providers, you can trust that your goods will reach their destination on time and in perfect condition. Our commitment to reliability is unmatched.
4. DDP incoterms | shipping From China to Sweden by DDP service
DDP (Delivered Duty Paid) is one of the Incoterms used in the industry, and it offers a seamless and hassle-free shipping experience from China to Sweden. At JIKE Logistics, we take pride in providing top-notch DDP logistics service that takes care of all the complexities of shipping, leaving you with peace of mind.
DDP incoterms explained: What Does Delivered Duty Paid Mean?

DDP incoterms represent an agreement between the seller and the buyer, where the seller takes on the maximum responsibility and risk in delivering the goods to the buyer's specified destination. Under this Incoterm, you, as the buyer, can sit back and relax while we handle all the aspects of shipping, including customs clearance, import duties, taxes, and delivery to your premises in Sweden.




Jike can offer you service based on DDP incoterms. Our comprehensive logistics service means we can handle all the fees and logistics processes for you. You won't have to worry about arranging customs clearance or paying taxes and duties. We provide you with an all-in cost, so you can focus on receiving the goods at your door or waiting for the goods to arrive at Amazon FBA DDP.




Faster Transit Times: Our DDP Shipping from China to Sweden is designed for efficiency. Depending on the mode of transport, you can expect transit times as quick as 3 to 7 days for air freight, 16 to 17 days for road freight (LCL), 18 to 22 days for rail freight (LCL), and 35 to 45 days for sea freight (LCL).

| | |
| --- | --- |
| Shipping Method | Total Delivery time |
| DDP Air freight from China to Sweden | 4 - 8 working days. |
| DDP Road freight from China to Sweden | 16 - 22 working days |
| DDP Rail freight from China to Sweden | 18 - 22 working days |
| DDP Sea freight shipping from China to Sweden | 35 - 50 days |




Shipping Requirements: To ensure a smooth shipping process, please adhere to the following requirements: Do not send items that infringe on intellectual property rights or illegal items. Items should be labeled with "Made in China" on their packaging and SKU labels. Use new and sturdy outer cartons, sealed with transparent tape (avoid colored tape), in addition to the original packaging.




Weight Limit: DDP shipping from China to Sweden has a weight limit ranging from 11 kg to 21 kg, with a maximum gross weight of 30 kg per waybill. The minimum chargeable weight per shipment is 100 kg. Make sure the total cargo weight of all items does not exceed 30 kg.




If you want to know more about DDP incoterms, please contact us. We will patiently answer.
5. Complimentary Services for Your Convenience:
We go the extra mile to provide additional services to make your shipping experience seamless. Our complimentary services include quality inspection, repackaging, labeling, and more.
24/7/365 Customer Service: Jike's customer service team is available round the clock to assist you with any queries and concerns.

Wide Coverage: With offices in key locations across China, we can offer free pickup services within a two-hour drive.

Consolidation and Quality Check: If you have multiple suppliers, we'll pick up your goods from each warehouse and package them together to save on shipping costs. Additionally, we'll conduct quality checks before shipping upon your request.

Transparency and Security: We take photos of your merchandise after pickup and ensure the safety and confidentiality of your customer information.

Warehousing: If your goods are not ready to be shipped immediately, we offer free warehousing until they are prepared.

Expert Repackaging: We provide free repackaging services to ensure your merchandise is always well-packed for safe and damage-free transit.

Flexibility: No matter how unique or challenging your shipment request may be, we are committed to accommodating your needs and finding solutions that fit.
When it comes to shipping from China to Sweden, Jike Logistics is your trusted partner. Choose us for a seamless shipping experience, and we guarantee you won't be disappointed. Contact Jike now to discuss your shipping needs, and let us take care of the rest!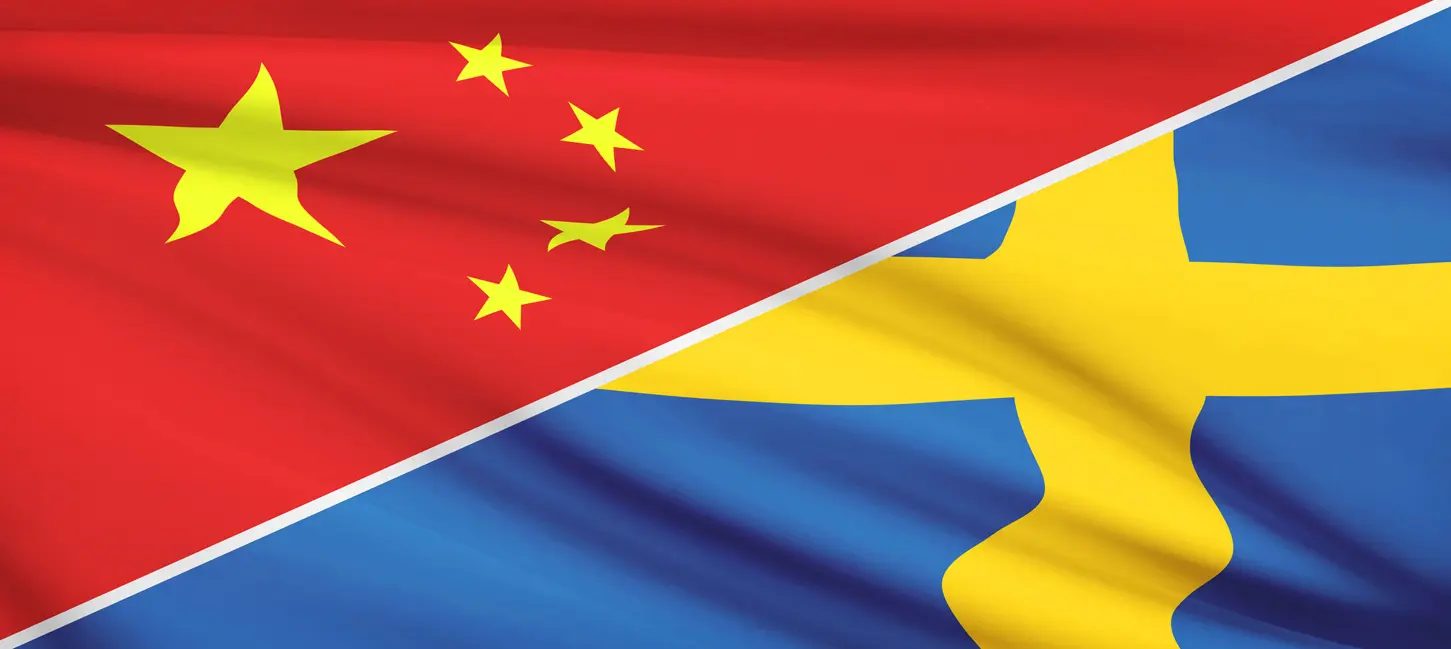 FAQS
What is the cheapest Shipping method shipping from China to Sweden?
For cost-effective shipping, sea freight is the best choice if you are not in a rush. It takes around 31-35 days for delivery. However, if your shipment is small (less than 30kgs), express shipping is the fastest and most affordable option. Contact us for the right shipping solution tailored to your needs.
How much does shipping from China to Sweden cost?
Mainly depends on shipping method and cargo data. As cheap as USD2/KG by DDP sea, as expensive as USD 8/KG by air freight.
How long does it take to get a package from China to Sweden?
For one package only, it will be suggested to take express shipping. It will take around 3-5 working days for the package to arrive at your door.
How are shipping costs calculated?
Shipping costs are determined by various factors, including weight, volume, shipping distance, and the chosen shipping method. It is recommended to consult with shipping companies or freight forwarders for accurate quotations.
Do you understand the import taxes and tax regulations?
Imported goods to Sweden may be subject to import taxes, and the tax rates vary based on the type and value of the goods. It is recommended to consult with a professional customs agent or importer to understand the specific tax regulations.