China's excellent manufacturing capabilities and Jamaica's vibrant market create attractive opportunities for shipping between the two countries, and Jikelogistics provides air and sea services for shipping to Jamaica at the most competitive rates. Additionally, JIKE logistics experts have specially compiled this FAQ guide to help you address any questions related to shipping from China to Jamaica.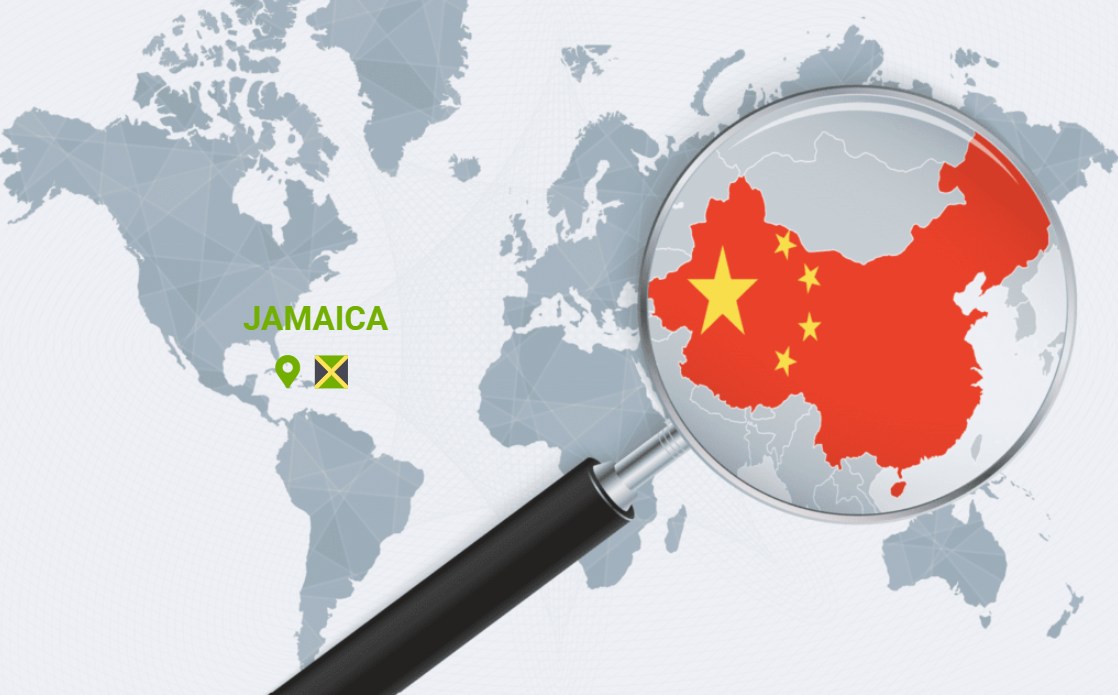 Shipping to Jamaica from China
Let's explore shipping ways that can ship different types of cargo.
There are two main ways of freight from China to Jamaica, one by sea and the other by air.
Sea Freight to Jamaica | Transit time and Costs
Sea freight is an important mode of transportation connecting China and Jamaica, which is the slowest method but offers the most economical solution, particularly for shipping bulky or oversized goods. The advantages are its large carrying capacity and relatively low cost, especially for the transportation of large quantities of goods.
The shipping route to Jamaica usually departs from major ports in China, such as Shanghai, Shenzhen or Hong Kong, crosses the Pacific Ocean and Indian Ocean, and finally arrives at Kingston, the main port of Jamaica. The entire voyage takes about 20 to 40 days, depending on factors such as the origin of the cargo, sea weather, and route selection.
| | | |
| --- | --- | --- |
| Port of origin | Port of destination | Approx. Transit time (days) |
| Port of Shanghai | Port of Kingston | around 35 days |
| Port of Shanghai | Port of Kingston | around 40 days |
| Port of Ningbo-Zhoushan | Port of Kingston | around 38 days |
| Port of Hong Kong | Port of Kingston | around 39 days |
| Port of Guangzhou | Port of Kingston | around 40 days |
| Port of Qingdao | Port of Kingston | around 42 days |
| Port of Tianjin | Port of Kingston | around 42 days |
| Port of Dalian | Port of Kingston | around 17 days |
| Port of Xiamen | Port of Kingston | around 20 days |
| Port of Yingkou | Port of Kingston | around 20 days |
Sound planning, reliable partners, and effective cargo tracking and logistics management are essential to ensure smooth shipping to Jamaica. According to your needs, JIKElogistics offers transportation services from China to Jamaica, including door-to-door, door-to-port, and port-to-port options.
Full Container Load (FCL)
We offer container services to Jamaica in 20-foot and 40-foot containers. Suppose your cargo requires different types of equipment, such as open-top containers, flat rack containers, refrigerated containers, or others. In that case, our specialized equipment department will provide the best alternatives for you.
If your goods are bigger than 15cbm, then FCL service is a good choice.
Less Than Container Load (LCL)
If your cargo cannot fill an entire container, you can always rely on our sea freight LCL services from China to Jamaica. With this service, applicable rates are based on the volume of the cargo. If the weight of the cargo exceeds the maximum weight allowed per cubic meter, the applicable rate is based on weight.
If your cargo volume is around 2cbm-15cbm, then LCL service is suggested.
How much does shipping a container via ocean shipping from China to Jamaica cost?
When it comes to transportation options, shipping by sea is a popular choice. The cost of shipping a 20-foot container and 40-foot container from China to Jamaica ranges from 1000 to 5000 USD, which is a port-to-port shipping costs. However, it's essential to be aware that there might be additional port charges and local charges for transportation from the warehouse to the port and from the port to your address.
It's recommended to consult your freight forwarder for personalized advice on the best shipping strategy for your specific needs.
Another factor to consider is the extent of your freight forwarding service. A door-to-door service-- handling the transportation of goods from the factory in China to your delivery address in Jamaica, will generally be more expensive than a port-to-door or port-to-port service. Because it includes customs clearance charges and Delivery costs.
To get a good idea of the shipping price, various moving parts need to be calculated. For this reason, it's advisable to contact your freight forwarding agents to discuss the best strategy for making your imports economically viable and getting the lowest possible price for the service you are looking for.
Freight forwarders are experts in the field and are knowledgeable about different options and means of transport. Their success is linked to yours, so they have an incentive to help you find the best way to facilitate your importing needs.
Air Freight to Jamaica | Transit time and Costs
As an international cross-continental option, air freight delivers fast and reliable cargo, especially for urgent and high-value goods. It is the second quickest option, making it a sensible choice for importing goods weighing between 45kg to 1000kg.
Typically, air freight routes to Jamaica depart from the international airports of Chinese major cities, such as Shenzhen airport and Hongkong airport, and arrives in Kingston, the capital of Jamaica. Compared to sea freight, air freight significantly reduces the transit time, usually taking only 5 to 9 days, depending on the selected route.
Shipping goods via air freight from China to Jamaica offers several advantages, including speed, as it is one of the quickest ways to transport goods. Air transport operates on a tighter schedule than other modes of transportation, making it ideal for businesses with precise timing requirements.
Additionally, air freight can result in cheaper insurance costs on a weight basis compared to other options. Furthermore, long warehousing periods are typically unnecessary, leading to lower prices.
JIKElogistics's extensive air cargo network allows us to offer weekly flights departing from major airports in China. We take care of your cargo from start to destination, supervising every stage of the logistics chain from the moment your goods are picked up until they are delivered.
How much does air freight shipping from China to Jamaica?
The price of air freight from China to Jamaica is influenced by many factors, but in general, it falls within the range of 5 to 15 USD per kg. Prices can vary depending on the weight of the shipment, with higher costs for heavier items. Additionally, you may be able to save on bulk quantities. And it also depends on the airline and freight forwarder you choose.


How is Air Freight calculated?
The cost of air freight from China to Jamaica is calculated based on either the actual/natural weight or the volumetric weight of the goods, whichever is greater.
The actual weight of your product is determined from the gross and net weight and then compared to the volumetric weight to determine the fees.
It's essential to understand this difference, as it may come as a surprise if you get charged by volumetric weight without being aware of this possibility.
The volumetric weight, also known as dimensional weight, is calculated based on the volume of your goods (e.g., the space it takes up), using a specific industry formula.
The ratio for determining the volumetric weight is generally around 1:167 for air freight and 1:200 for express delivery. This means that a cubic meter is considered equivalent to around 167 kilograms for air freight and 200 kilograms for express delivery.
For example, if your cargo occupies 0.84cbm (L-120cm, H-100cm, W-70cm) and has a gross weight of 150kgs:
1) Express: chargeable weight should be volume weight 168kgs, not gross weight 150kgs. (Express Freight: 1cbm=200kgs, so volume weight is 0.84*200=168kgs, which is greater than the gross weight)

2) Air: chargeable weight should be gross weight 150kgs, not volume weight 141kgs (Air Freight: 1cbm=167kgs, so volume weight is 0.84*167≈141kgs, which is less than the gross weight)
In summary, for large and bulky shipments, charges are likely to be based on the size rather than the weight.




What is the weight limit for air freight to Jamaica?
The weight limit for air cargo transported to Jamaica varies depending on the airline, aircraft type, and specific route. Generally, airlines have different weight categories for cargo shipments, such as:
Standard Cargo: This category typically includes general cargo, with weight limits ranging from a few kilograms to several tons, and is usually charged per kilogram (or pound).

Heavy Cargo: For larger and heavier items, there may be specific arrangements for heavy cargo with higher weight limits. For example, a passenger aircraft can carry 10 to 12 tons of cargo.

Oversize Cargo: Items exceeding standard dimensions may have special restrictions and might require additional handling and charges. If the product is too large to be loaded on a passenger plane, you can use a CAO freighter (cargo aircraft only). The current maximum payload for freighters is 25 tons.
However, it should be noted that if the cargo cannot be loaded onto the airplane's pallet, it cannot be transported by air.
Express Service to Jamaica | Transit time and Freight
Express delivery by courier service is the fastest method, which involves transporting goods with courier companies like DHL, UPS, FedEx, TNT, etc. This option is well-suited for packages under 200kg but is generally the most expensive.
Does express delivery services ship from China to Jamaica?
Yes, many express delivery services ship from China to Jamaica. Before planning your shipping, it's crucial to ensure that the goods you want to be sent are followed customs regulations.


How much does express delivery cost between China and Jamaica?
Numerous companies offer express delivery services from China to Jamaica, including DHL, UPS, FedEx, USPS, China Post, and others. Different companies charge different rates. For example, DHL charges around USD 8-20 per kg, but prices from other agents could be higher or lower.


How long does express shipping take from China to Jamaica?
It usually takes 3-9 working days to ship from China to Jamaica via express delivery.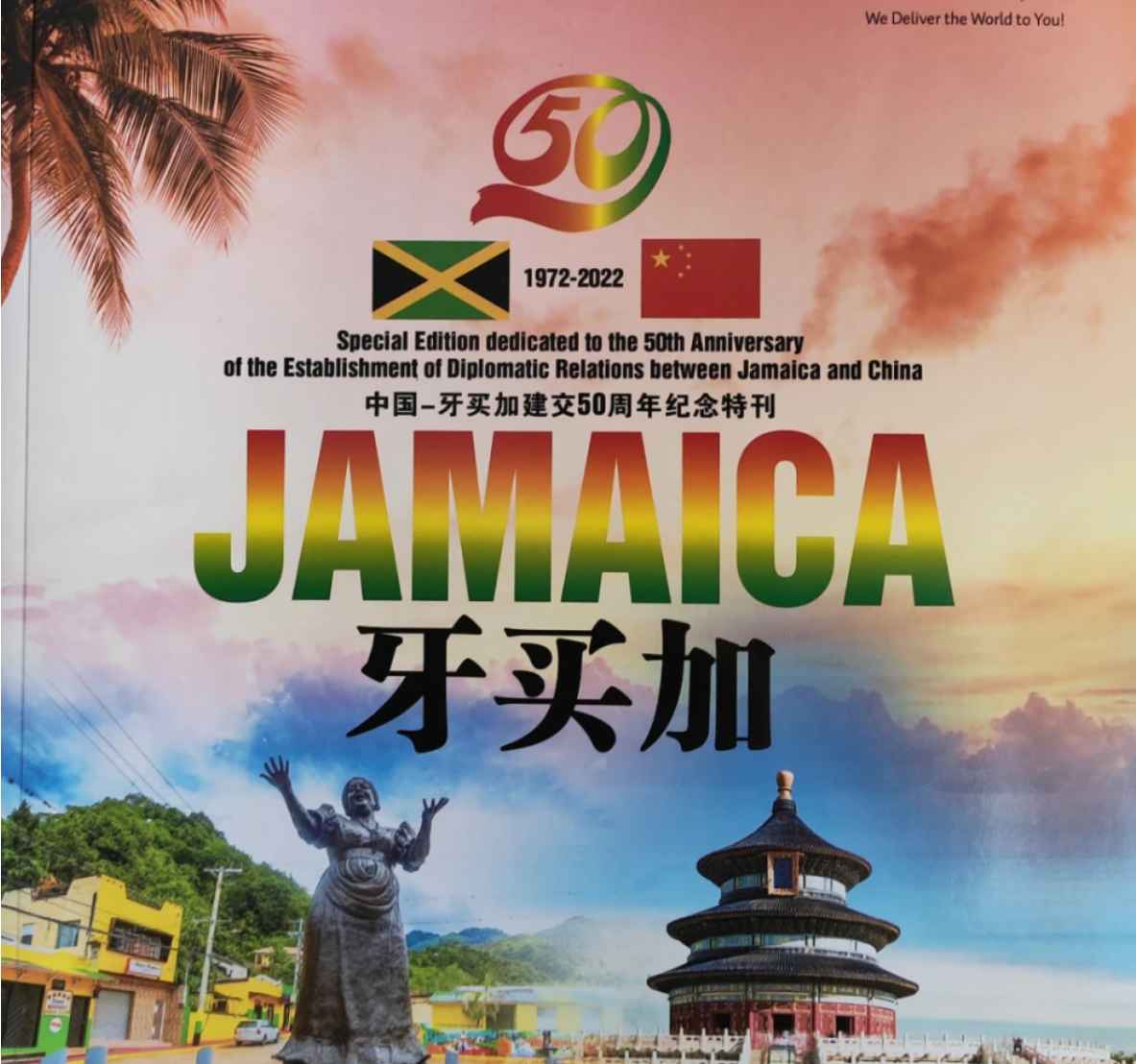 Additional Services
Freight Warehousing Services
We provide customers with various warehousing services in China, offering loading and unloading, temporary storage, palletizing, and packing services according to customer needs.
Customs service
JIKElogistics's expert team provides export customs clearance services. They are ready to handle the customs paperwork required for any complex situation.
What are the main differences between air and sea shipping to Jamaica?
Sea freight takes longer to reach the destination than air freight.

Sea freight is cheaper than air freight.

Sea freight requires different documentation procedures, which can be longer than air freight.

Air freight has some restrictions based on aircraft type, weight, and product size, while sea freight can transport more types of goods.
How long does it take to clear customs for shipping to Jamaica?
The average customs clearance time is 24 to 48 hours, depending on customs consider your shipment.
If your product is detained by customs, you need to be patient, actively cooperate with the customs and wait for your shipment to clear through customs.
What documents are required for shipping to Jamaica?
For standard shipping from China to Jamaica, the necessary documents include the following:
Bill of Lading or Air Waybill

Commercial Invoice

Packing List

Import License or Permit (if applicable)

Certificate of Origin
...
Other specific certificates or documents
To ensure successful and smooth shipping to Jamaica, you should check the specific requirements with your freight forwarder or the Jamaican customs authorities to ensure you have all the necessary documents and avoid delays or issues during customs clearance.
Is shipping between China and Jamaica permitted?
Yes, trade between China and Jamaica is permitted, and the two countries have a strong history of shared histories and political alliances. While Jamaica's imports from China have seen a slight decline in recent years, but it still imports many goods from China and other countries.
Prohibited Items
When shipping goods to Jamaica, some specific items are prohibited or restricted because they may have legal, safety or environmental implications in Jamaica.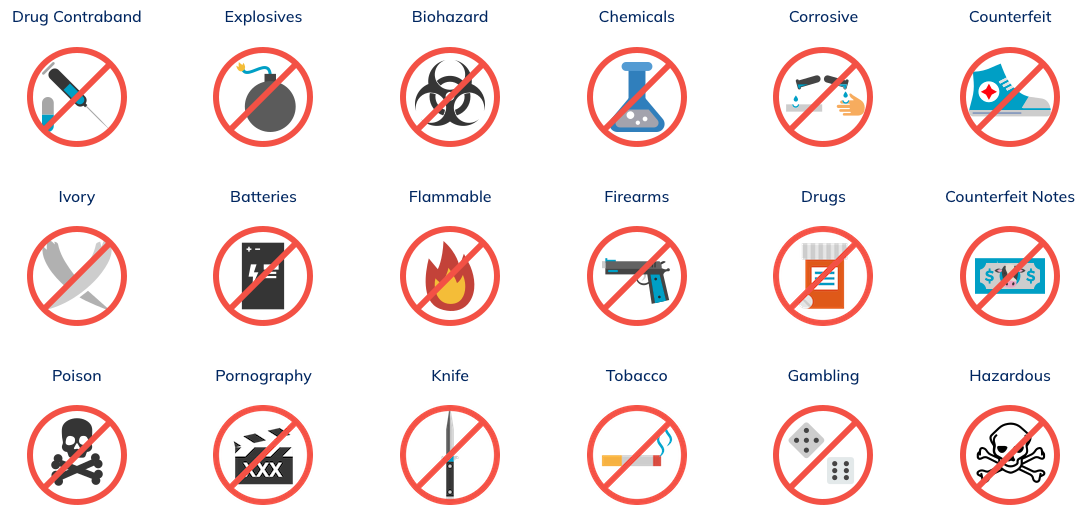 Please note that this is not all prohibited or restricted items. It may change with time and regulations. Always check with your freight forwarder or the Jamaican Customs authorities for the latest prohibitions and restrictions before shipping goods to ensure your goods do not encounter any issues.
Shipping from China to Jamaica with JIKE Logistics - Your Trusted Freight Forwarder
JIKE Logistics is a renowned global logistics and transportation company, specializing in seamless shipping solutions from China to Jamaica and across the world.
Established in 2003 in Hong Kong, JIKE Logistics has evolved into a leading player in the industry, serving clients with utmost reliability and efficiency.
At JIKE Logistics, we pride ourselves on delivering a comprehensive range of logistics and transportation services at competitive rates. Our expertise includes import/export freight-forwarding, ocean and air transportation, overland transportation, custom brokerage, regulatory compliance, project cargo services, warehousing, distribution, supply chain management, and information management.
Headquartered in Shenzhen, China, we have strategically positioned branch offices and trusted partners in major cities worldwide. This extensive network, along with our collaboration with agents in over 150 countries, empowers us to provide exceptional service to our clients on a global scale.
Our business philosophy revolves around honesty, integrity, and unwavering dedication to our clients. With passionate professionalism, our operations and management staff embrace these principles in every aspect of our service. We take the time to understand our clients' needs, offering tailor-made solutions to meet their specific requirements. Our cross-functional teams work closely with each client, constantly seeking opportunities for process improvement and cost savings. We are committed to paying attention to every detail, ensuring the success of every shipment, every time.
Why Choose JIKE Logistics for Shipping to Jamaica
At JIKE Logistics, we prioritize customer satisfaction and ensure transparency throughout the shipping process. Our extensive global network of agents allows us to tackle even the most complex shipping challenges, adding significant value to our clients' supply chain.
Dedicated Freight Forwarder in Jamaica
With our dedication and attractive pricing, JIKE Logistics has earned the trust of numerous customers. We offer tailored packages for all types of shipments, from small volumes to full containers, providing the best and most cost-effective options. Don't overpay for shipping services – save money and experience top-notch service with JIKE Logistics. Let us handle your shipments from China to Jamaica and witness the difference in our commitment to care and keeping promises.
Conclusion
We patiently answer any of your questions about shipping to Jamaica from China. JIKE logistics is here to assist you with all your shipping needs and provide you with secure transportation services.
May we know more about your shipment?




Commodity name

Kilograms ( shipment weight)?

Cubic meters ( shipment volume)?

What kind of shipping service do you want?