Portugal has a fast-growing trade relationship with China as a southern European country. Portugal has a high demand for imported goods such as mechanical equipment, electrical equipment, chemicals, furniture, lighting equipment, plastics, etc. Therefore, it is easy to transport these goods from China to Portugal.
This guide will help you find a Freight Forwarder in Portugal and choose the appropriate mode of transportation, such as sea, air, or rail freight. It will also instruct you on handling customs clearance and related documentation. If you are interested in transporting your goods to Portugal, this guide will provide valuable advice and strategies for the smooth and efficient transportation of your goods.
Top 5 Freight Forwarders in Portugal
In the world of international logistics, having a reliable partner is essential for ensuring smooth and timely transportation of goods. When it comes to shipping to Portugal, these top five freight forwarders in Portugal have earned their reputation for providing exceptional services. Let's explore these trusted names, each with its unique approach to meeting your logistics needs.

1. Marmod Transportes Maritimos Intermodais, S.A. (Porto)

Location: Portugal [Lisbon] [Porto]--
About: Established in 1993, Marmod - Transportes Maritimos Intermodais, S.A. is a licensed NVOCC, a proud member of FIATA, and operates offices in both Lisbon and Porto. With ISO 9001/2000 certification, they uphold the highest quality standards. Their investment in staff, facilities, and IT infrastructure reflects their commitment to delivering top-notch services.
Logistics Capabilities: Marmod boasts a global network (WCA) that enables them to handle cargo across cities, countries, and continents. Their strategic partnerships with major Air and Ocean carriers ensure priority access to competitive rates and space allocations.
Address:
Plataforma Logistica do Porto de Leixoes,
Polo 2/Lote 13 - Espacotrans,
4460-020 - Guifoes,
Matosinhos, Porto, Portugal
2. Walkcargo Transitarios LDA (Lisbon, Head Office)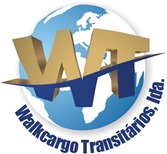 Location: Portugal [Lisbon]
About: Walkcargo Transitarios Lda is on a mission to be recognized globally for providing efficient and integrated transport solutions, regardless of origin or destination. They prioritize customer requirements, quality management, and compliance with applicable legislation.
Commitments:
Maintain a competent and professional staff force.

Develop efficient procedures and a robust control system.

Optimize costs and resources to ensure success and satisfaction for all stakeholders.
Address:
Rua Casal dos Mortais,
No. 6A, 2625-692 Lisbon,
Portugal
3. Arenata Lda, Pataias, Portugal (Head Office)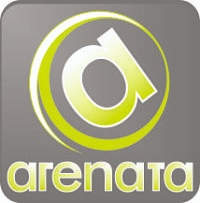 Location: Portugal [Pataias]
About: Arenata, Lda serves as a logistical supplier for transporters, offering a wide range of services for freight transport, including import and export. They specialize in providing efficient and secure transport solutions tailored to individual customer needs and deadlines.
Address:
Estrada de Pataias / Nazare - Alva,
2445-012 Pataias, Portugal
4. Inicio Transitarios, Lda. (Leixoes, Head Office)

Location: Portugal [Porto]
About: Inicio Transtarios Lda. was founded in 2000 by individuals with extensive experience in shipping and forwarding. They focus on creating door-to-door transportation solutions in maritime and aerial logistics, recognizing the fundamental role they play in economic and societal development.
Address:
Avenida Dom Afonso Henriques,
nº 1196, 8º - sala 801
4450-012 Matosinhos, Portugal
5. Jike Logistics (Shenzhen, Head Office)

Location: Shenzhen, China
About: Jike Logistics, also known as JIKE, based in Shenzhen, China, has been a trailblazer in solving shipping, transport, and supply chain challenges for over a decade. We started with a focus on air and railway freight and swiftly became pioneers in China-Europe Railway Express services. Today, we offer a comprehensive logistics network, covering air, sea, land, warehousing, packing, and door-to-door services from China to Portugal.
Address:
Unit 1301, Tower B, CMG Qianhai International Center, Nanshan District, Shenzhen, Guangdong, China
Free Quote shipping from China to Portugal
These top five freight forwarders in Portugal are dedicated to providing exceptional services, ensuring that your goods are transported efficiently and reliably. Whether by sea, air, rail, or land, these companies have established themselves as leaders in the field, making them your trusted partners for seamless logistics solutions.
Why choose Jike Logistics as your freight forwarder in China and Portugal?
There are several reasons for choosing JIKE Logistics as your freight forwarder in Portugal:
Professional logistics experience: IKE Logistics is a freight forwarding company with extensive logistics experience. We are familiar with international freight forwarding processes and related regulations and can handle various logistics challenges. We can provide you with professional advice and solutions to ensure that your goods can be transported to their destination safely and efficiently.

Full range of services: JIKE Logistics provides diversified logistics services, including cargo transportation, customs clearance, warehousing, and insurance. We can offer customized solutions to your needs, whether by sea, air, or land. We can track the status of your cargo throughout the journey and provide timely transportation updates so that you are always in control of the location and quality of your shipment.

Competitive Prices: JIKE Logistics has established stable relationships with many transportation providers and can offer competitive prices. They can help you reduce transportation costs by optimizing cargo transportation solutions and bulk consolidation and ensure that you receive value-for-money services.

Strong Global Network: JIKE Logistics has an extensive global network and partners in international logistics. We can provide logistics services covering a wide range of countries and regions through our global network of resources and partners, making us more comfortable handling cross-border cargo transportation.

Customer-First Attitude: JIKE Logistics takes customer experience and satisfaction very seriously. We provide personalized and efficient services centered on customer needs. Whether you are an experienced shipper or a novice, we will patiently answer your questions and provide professional advice and assistance.

By choosing to work with us, you can leave your logistics matters to us and focus on your core business. Our team of professionals will provide quality logistics services to ensure your goods arrive at their destination safely and on time, saving you time and energy.

How do I get my products from China to Portugal?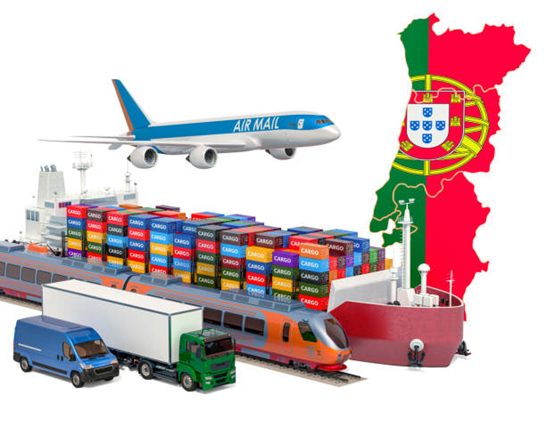 Shipping to Portugal can be simple, but it does require some procedures to be followed. Below are simplified step-by-step descriptions to make it easier for you to understand and follow:
Choose the mode of transportation suitable for your product. This depends on the characteristics, volume, and urgency of the goods. Sea freight is usually suitable for large quantities, while air freight is suitable for urgent or valuable goods. Railroad freight offers a fast and competitive alternative.

Work with a freight forwarder or logistics company to assist you with the entire transportation process. They will arrange for you to pick up, pack and ship your goods, and handle all the necessary paperwork and permits. Choosing a trusted and professional partner ensures your goods reach their destination safely.

Deal with the customs declaration formalities. This involves submitting the correct customs documents, paying the relevant fees, and complying with the regulatory requirements of the importing country. If you work with a freight forwarder or logistics company, they will complete the customs formalities for you.

Make sure that your goods are covered by proper insurance. Goods can face several contingencies during transportation, such as damage, loss, or delayed delivery. Purchasing the right transportation insurance can provide protection and peace of mind.
Working with a professional freight forwarder or logistics company in Portugal and ensuring that customs clearance procedures are correctly handled, and insurance coverage is in place will help smooth the delivery of your products from China to Portugal.
Several primary shipping methods are available for shipping to Portugal, including sea, air, rail, and courier services. Each shipping method is outlined below.
---
GUIDE ON SHIPPING TO PORTUGAL
Sea freight to Portugal
Sea freight is an affordable way of transporting goods, especially from China to Portugal. As the least expensive global transportation option, sea freight has a competitive advantage. It is suitable for all types of cargo, whether bulky large machinery and equipment or overweight bulk cargoes; ocean transportation can meet almost all cargo transportation needs. The flexibility to choose between Full Container Load (FCL) or Less Than Container Load (LCL) transportation depending on your business needs, is one of the significant advantages of ocean transportation.
Ocean freight loads your goods into containers and delivers them to ports in Portugal via ocean routes. When your goods arrive at the Portuguese port, they must be cleared according to Portuguese customs procedures. This process covers the payment of import duties and completing the necessary paperwork.
Sea freight is a reliable and economical option for the transportation of goods, especially suitable for operations that do not have urgent requirements for transportation time. You can work with a freight forwarder or logistics company in Portugal that will assist you in choosing the optimal sea transportation option and ensure the safe arrival of your cargo in Portugal.
However, it is essential to note that one of the apparent drawbacks of shipping by sea is the longer transit time, especially for Sino-Portuguese routes that span half the globe. Therefore, if you have a high demand for transit time or an urgent need for delivery, consider other quicker modes of transportation, such as air freight.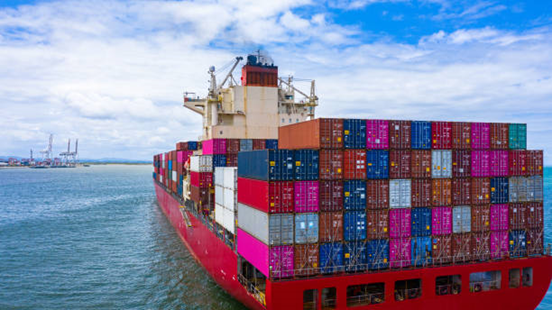 Sea freight costs to Portugal
The price for LCL ocean freight is $25 per cubic meter.
For FCL shipping, the price is $1000-$5000 per 20GP/40GP container.
Sea freight time to Portugal
Generally speaking, the shipping time from China to Portugal by sea takes about 30-45 days, depending on the choice of departure port, arrival port, and shipping route.
Air freight to Portugal
Although most goods are transported by sea, air freight is undoubtedly the most expensive option among all modes of transportation. Air transportation is a fast and safe way to ship goods, especially for goods under 500 kilograms. However, it should be noted that air transportation is relatively expensive, especially for cargo exceeding 500 kg. Therefore, before choosing air transportation, it is essential to ensure that the cost and urgency of the goods are taken into account.
For new shippers, understanding how billable weight is calculated is critical. Billable weight for air transportation differs from the regular weight system. Air freight usually uses billable weight to determine charges, taking into account the volume and weight of the shipment. This means that even if the shipment's actual weight is lighter, the billable weight may still be higher if it is more extensive. Therefore, before you are ready to choose air freight, make sure that you understand and calculate the correct billable weight to better schedule and estimate your shipping costs.
It is also essential to understand the nature of the cargo. Air cargo is usually categorized into general cargo and special cargo. Particular loads may require additional screening, supervision, and security measures. For example, special shipments may include fragile items, dangerous goods (e.g., chemicals), temperature-sensitive items (e.g., seafood), etc. For special cargo, it is essential to ensure that you comply with the relevant security and regulatory requirements and choose a reliable air cargo service provider to ensure your shipment can be transported safely and smoothly to its destination.
Air freight costs to Portugal
Door-to-door shipping to Portugal by air costs around $3-6 USD per kilogram, depending on the package's weight, shape, and size.
Air freight time to Portugal
Typically, air freight can deliver your shipment to its destination in 4-10 days. Try the more expensive but faster Express Shipping for time-sensitive shipments, which only takes 4-7 days.
Railroad freight to Portugal | Freight Forwarder Portugal
Although direct rail freight lines have yet to be established between China and Portugal, rail transportation is still a popular way to move goods from China to Portugal.
Railroad freight can handle all types of cargo. Whether it's pallets, cartons, perishable foodstuffs, etc., railroads can provide appropriate transportation solutions. Rail services are also equipped to handle items that must be transported under special temperature conditions. For goods that are complex, bulky, and difficult to load on aircraft or ships, rail transportation offers a viable alternative.
The China-European Union (CEU) train is the main railroad line connecting China and Europe, and it also provides options for the transportation of goods between China and countries in South-East Europe, such as Portugal. In the current situation, if there is a demand for it, goods can be transported from China to one of the European terminals via the CEL and then transported to Portugal via other modes of transportation, such as sea, road, or air.
It should be noted that not all items are suitable for transportation by rail. Some things are subject to restrictions and bans on transportation, which are imposed for security and legal reasons. For example, knives, weapons, flammable, explosive, toxic products, and items whose export is expressly prohibited by the state cannot be transported by rail. These restrictions are intended to ensure the safety of the transportation process and compliance with the relevant regulations.
Rail freight costs to Portugal
Railroad freight from China to Portugal averages around US$2-3 per kilogram.
Railroad freight time to Portugal
The time limit for full delivery to the door is estimated to be 14-18 days. There are many trains from China-EU to Hamburg and Warsaw, among which the time limit of Zheng-EU is 12-14 days, the time limit of Xiang-EU is 15 days, the time limit of Hexin-EU is 15 days, the time limit of Rong-EU from Chengdu to Łódź in Poland is 11 days, and the time limit of Rong-EU from Chengdu to Tilburg in Holland is 13 days. After picking up the container for customs clearance, the estimated time for delivery to Portugal by UPS is 2-3 days.
Express freight to Portugal | Freight Forwarder Portugal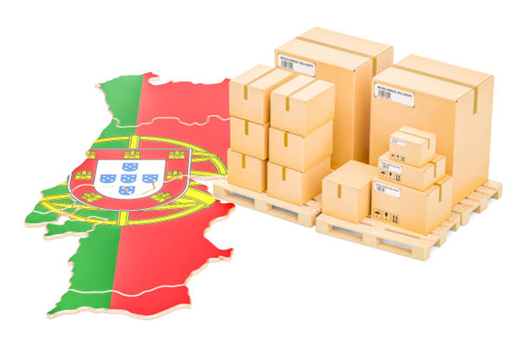 Courier freight from China to Portugal offers convenient and fast cargo transportation services. Many well-known courier companies, such as DHL, FedEx, UPS, EMS, etc., can provide comprehensive courier services.
Courier shipping may be the more costly, but it is unmatched in speed. If you have urgent time requirements and the weight of your shipment is small, less than 200 kilograms, then choosing a courier service for shipping to Portugal is a good option.
You have the liberty to select your favored courier company, or alternatively, you might contemplate collaborating with JIKE Logistics. We proffer rates that compete with fervor, generally manifesting as a commendable 30% reduction from the offerings of conventional courier service providers. Opting to align with our services shall grant you access to an economically advantageous courier experience, paired with an unwavering commitment to furnish you with a superlative service, assuring the secure and punctual delivery of your goods to their intended abode.
Whichever method you choose, express shipping is a reliable option that can meet your needs for speed and convenience.
Express freight costs to Portugal
The quotes from the major international couriers vary; shipping costs average $5-7 per kilogram.
Express freight time to Portugal
Express freight to Portugal takes 3-8 days.
What are the items that Portugal restricts the importation of?
Portugal has several restrictions on importing goods, which are imposed for security, legal or other considerations.
Below are some examples of items that Portugal may restrict:
Drugs and controlled substances: The import of drugs is prohibited in Portugal, while controlled substances require specific regulations and authorizations to be imported.

Firearms and weapons: Importing firearms and other weapons requires appropriate licenses and permits and compliance with Portuguese firearms legislation.

Animals and animal products: Animals, animal products, and products from wildlife may be subject to restrictions under Portuguese and EU regulations.

Plants and plant products: Imported plants, seeds, flowers, and other plants may be subject to plant health certificates and Portugal's phytosanitary requirements.

Imitations and pirated products: Portugal prohibits the importation of products that infringe intellectual property rights, such as pirated audiovisual products, imitations, etc.

Specific foods: Certain foods may be restricted, particularly those containing specified ingredients, genetically modified ingredients, or excessive artificial additives.

Chemicals and hazardous materials: Importing certain chemicals and hazardous materials may be subject to specific regulations and safety standards.
These are just some restrictions; there may be more restricted items. If you are planning to import specific items into Portugal, it is advisable to consult the Portuguese Customs Department or the relevant agency for detailed information and guidance.
What are the customs duties and tax rates in Portugal?
In Portugal, import tariff rates range between 0% and 17%. Some items, such as laptops, cell phones, digital cameras, and game console consoles, are exempt from customs duty, which is excellent! But some items may be subject to additional taxes, depending on the country of origin. For example, if you import bicycles from China, you may have to pay an extra 48.5% anti-dumping duty.
In addition, Portugal has an import duty threshold. When you import goods with a value (FOB price) of up to €150, you are exempt from import duties, but VAT is still payable. It is important to note that certain goods, such as tobacco products, are also subject to excise tax.
Portugal has a 23% VAT rate on imports, but the good news is that a reduced rate of 6.5% is available on certain items such as books. Calculating VAT in Portugal is simple; the formula is Portugal VAT = VAT rate x (CIF price + import duty).
It is also important to note that there are some additional customs fees for inspection, validation, and testing of imported goods to ensure the safety and compliance of the goods.
To avoid unnecessary hassles and tax payments, we recommend you seek a customs broker's help. They are very familiar with the entire customs clearance process and can assist you with all the formalities and ensure that the taxes and duties you pay are accurate. This way, you can bring your goods to Portugal with peace of mind!
What is the customs clearance process in Portugal?
Below is the Portuguese customs clearance process:
Preparing documents: First, you must prepare the necessary documents, including commercial invoices, packing lists, bills of lading, and export licenses. These documents are essential for the customs clearance process to ensure accuracy.

Customs Declaration: You must complete a Portuguese customs declaration form next. In the declaration form, you must provide detailed information about the goods, including the type of merchandise, quantity, value, country of origin, etc. Make sure you fill it out accurately to avoid problems.

Payment of taxes: Depending on the nature of the goods and the relevant Portuguese regulations, you may be required to pay import duties, VAT, and other applicable taxes. Customs will calculate the taxes based on the declaration form information and ask you to pay them. Be sure to have sufficient funds available to pay the required taxes.

Inspection and examination: Customs may inspect and examine goods to ensure that they are consistent with the information in the declaration form and comply with Portuguese regulatory requirements. They may sample the goods or request other supporting documents.

Release and Delivery: If all goes well, Customs will approve the clearance and issue a release order allowing your goods to enter Portuguese territory. At this point, you can arrange to deliver the goods to the destination or other relevant parties.
The customs clearance process may vary depending on factors such as the nature and value of the goods and the country of import. Sometimes, additional scrutiny and special requirements may be encountered. If there are problems with documentation, taxes, and duty payments, Customs has the right to suspend the goods until the issue is resolved.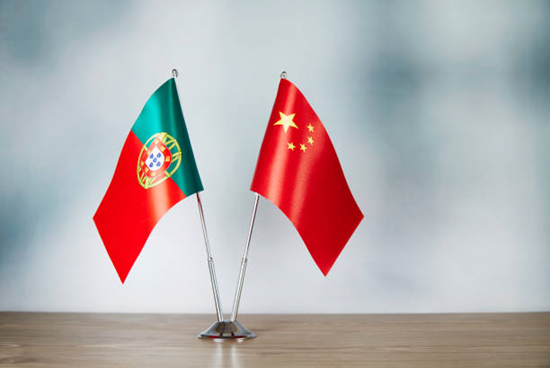 What are the necessary documents for transportation to Portugal?
For shipments from China to Portugal, the following documents are usually required:
Commercial Invoice (Commercial Invoice): A commercial invoice is a sales receipt for goods that contains detailed information about the merchandise, such as name, quantity, unit price, total value, etc. It also indicates the seller and the buyer and the method of payment. It also shows information about the seller and the buyer and the payment method.

Packing List: The packing list details the contents of each box of goods, including information on the quantity, size, and weight of the goods. This helps customs to ensure that the goods are consistent with the declared information.

Transportation Contract: A transportation contract is an agreement between you and the transportation company containing the shipment details and sharing responsibilities.

Bill of Lading: A bill of lading is a consignment document for goods a transportation company provides, proving that you have delivered the goods to the transportation company. Portuguese Customs will require you to provide the correct Bill of Lading as proof of ownership of the goods.

Export License: Certain goods may require an export license to be exported to Portugal. This usually applies to specific types of merchandise, such as arms, medicines, etc. Please ensure you go through the necessary export formalities by the relevant regulations.

Certificate of Origin: If the origin of the goods is not China, you may need to provide a certificate of origin to prove the true origin of the goods. This may be important to benefit from certain preferential tariffs or to comply with specific Portuguese trade agreements.
Additional documents such as health certificates, special licenses, technical specifications, and safety compliance certificates may also be required depending on the circumstances. It is recommended to contact the Portuguese Customs or customs broker before shipment to obtain accurate documentation requirements and relevant guidance.
How can I reduce shipping costs when shipping to Portugal?
To reduce the cost of transportation to Portugal, consider the following:
Optimization of cargo packaging: Optimizing the packaging design can reduce the occupied space, thus reducing transportation costs. Reasonable selection of packaging materials and dimensions ensures the safety of goods and minimizes wasted space.

Choice of freight transportation: Choosing the appropriate mode of freight transportation can save costs. Specifically, depending on the goods' nature, weight, and urgency, you can choose sea, air, or land transportation to select the most cost-effective way.

Freight Route Optimization: Reasonable selection of freight routes is also the key to cost reduction. Consider different supply chain channels and transshipment points, compare the freight rates and transportation times of different paths, and choose the most economical and efficient way.

Bulk consolidation: If you have more than one shipment to deliver to Portugal, consider pooling your shipments for bulk shipping to get better discounts on shipping rates. Negotiate and agree on transportation costs with your freight forwarder in Portugal or carrier.

Choose your freight forwarder and carrier wisely: Finding reputable freight forwarders and carriers with competitive rates can help reduce freight costs. Compare the services and prices of different companies and choose the most suitable partner.

Planning and booking: Planning for the transportation needs of your goods and booking transportation services in advance will allow you to enjoy better prices and ensure that you have enough time to arrange for the shipment of your goods.

Attention to customs duties and tax incentives: Learn about Portugal's customs duties and tax incentives to minimize the associated tax costs. Use your tax exemptions wisely and comply with the rules to avoid additional fees.

Cargo Tracking and Risk Management: Reduce potential risks and avoid additional costs by utilizing a cargo tracking system to obtain timely information on the status and location of cargo.
The freight cost depends on various factors, such as the nature of goods, size, weight, transportation distance, etc. Therefore, it is better to communicate with professional freight forwarders when making transportation plans and develop cost reduction strategies according to the actual situation.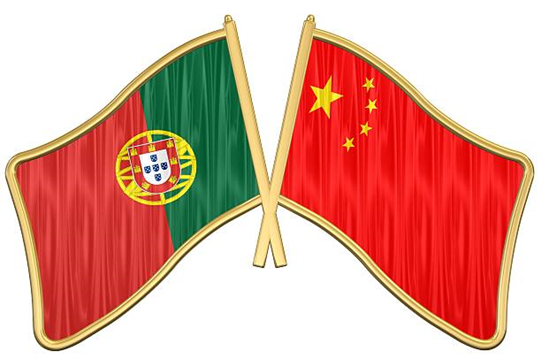 Conclusion
Transportation of goods from China to Portugal presents complex challenges and requires in-depth knowledge of import and export laws and regulations.
While you can organize these trips independently, it makes more sense to work with a freight forwarder Portugal with a wealth of knowledge to guide you through the shipping process. It can also use that knowledge to help you optimize the best possible shipping solution for your shipment.
Our team takes pride in ensuring your shipment is handled correctly and arrives quickly. By building strong relationships with freight companies, we are constantly looking for the best and earliest departure times to ensure your shipment reaches its destination safely and quickly.
FAQS
Who is responsible for paying import duties when shipping to Portugal?
The onus for remitting import duties rests upon the importer, just as the responsibility for settling transportation levies and sundry expenses pertaining to the journey from China to Portugal lies in the hands of said importer.
For transportation to Portugal, do all goods have to go through customs?
Yes, all products go through customs. Customs checks each product to see any restricted items in the shipment from China to Portugal.
What is the starting point for Portuguese tariffs?
Portugal has a threshold for import duties, and imported goods up to 150 euros are exempt from customs duties, but VAT is still levied.
Which is the cheapest way to ship to Portugal?
The most economical way of transportation from China to Portugal depends on the total weight of the parcel. If the property is light, choosing air freight will be the most economical way of transportation from China to Portugal, and if the field exceeds a specific weight limit, sea freight will be the best choice for Portugal.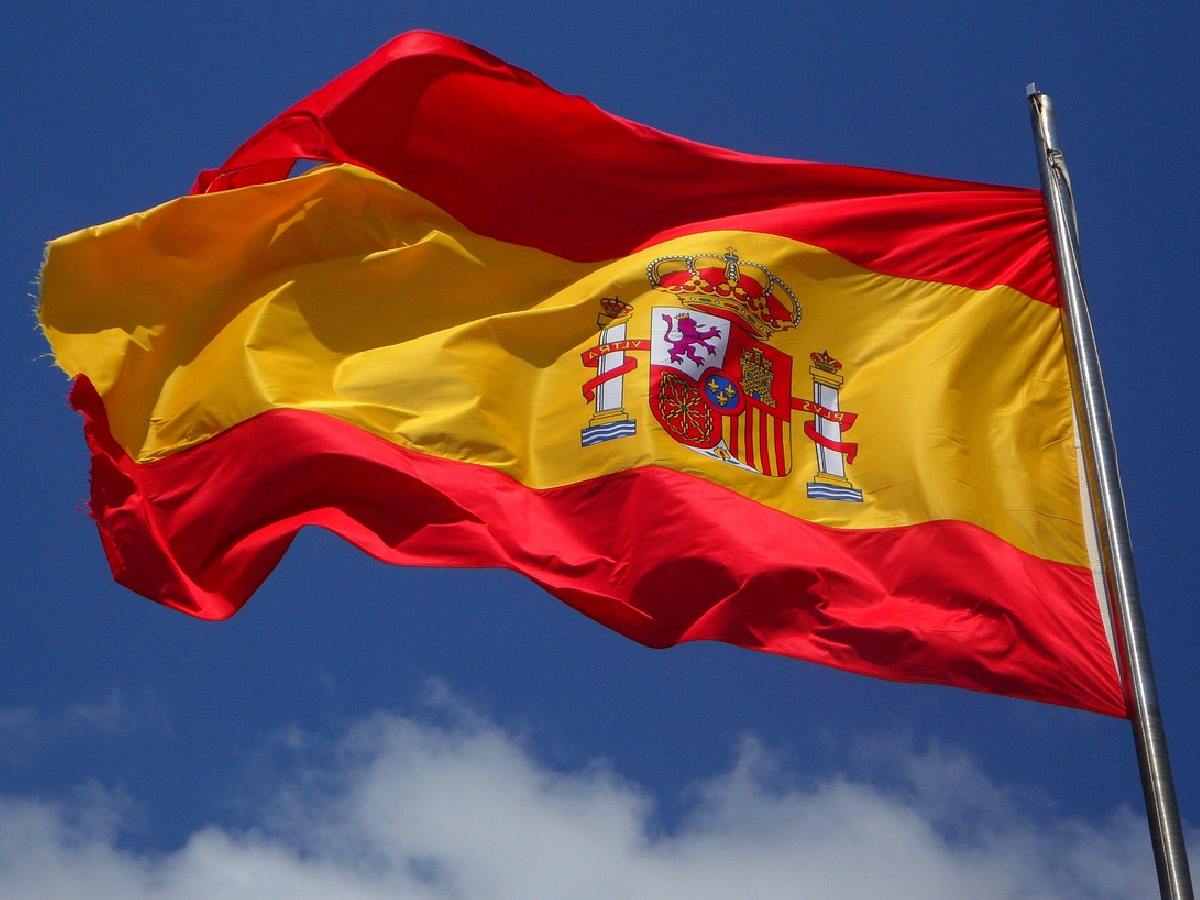 Shipping to Spain and need the best shipping solution? JIKE offers shipping services for sea, air, and rail. Need a freight forwarder? We're here for you!
2023-03-03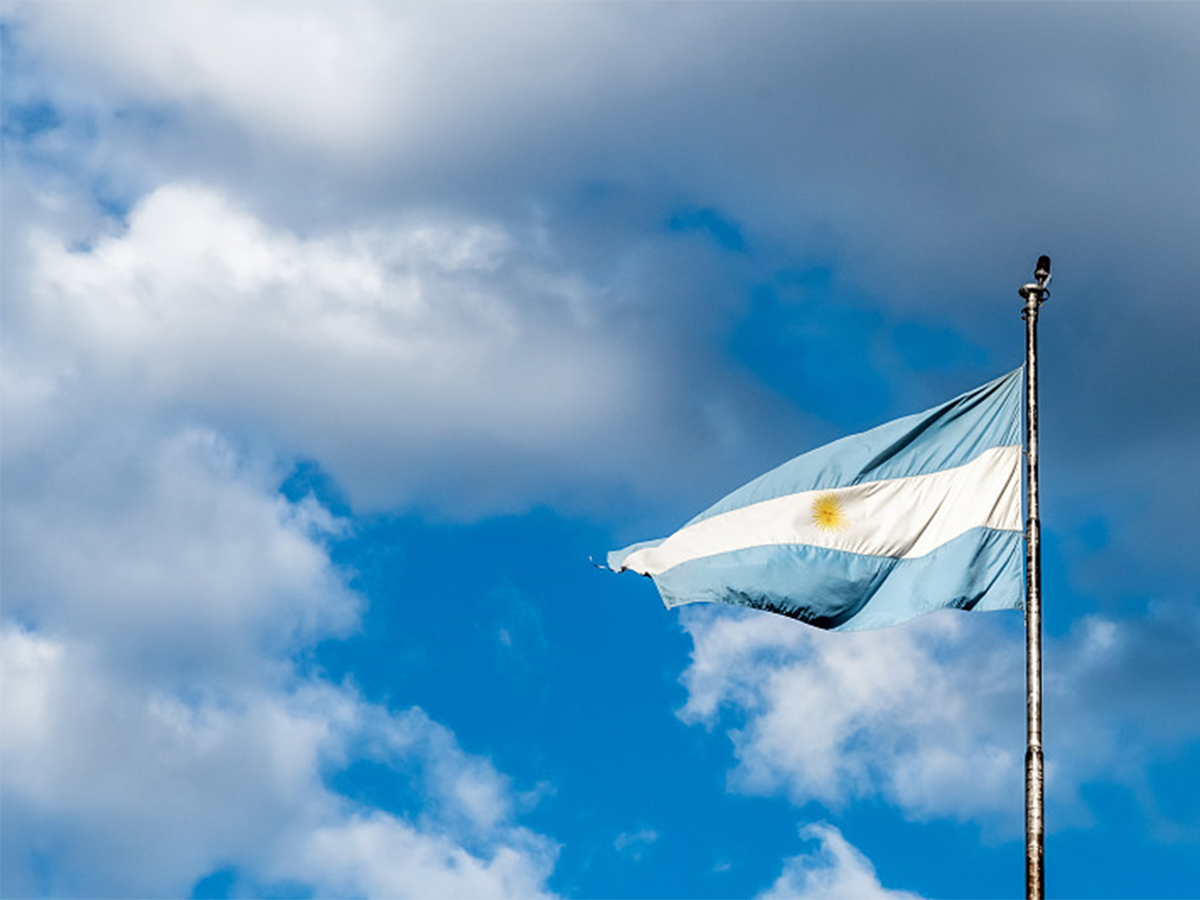 Shipping from China to Argentina | We offer the best logistics solution: Air, Sea, Express, Multimodal, Door to Door, Customs Clearance, etc.
2022-12-09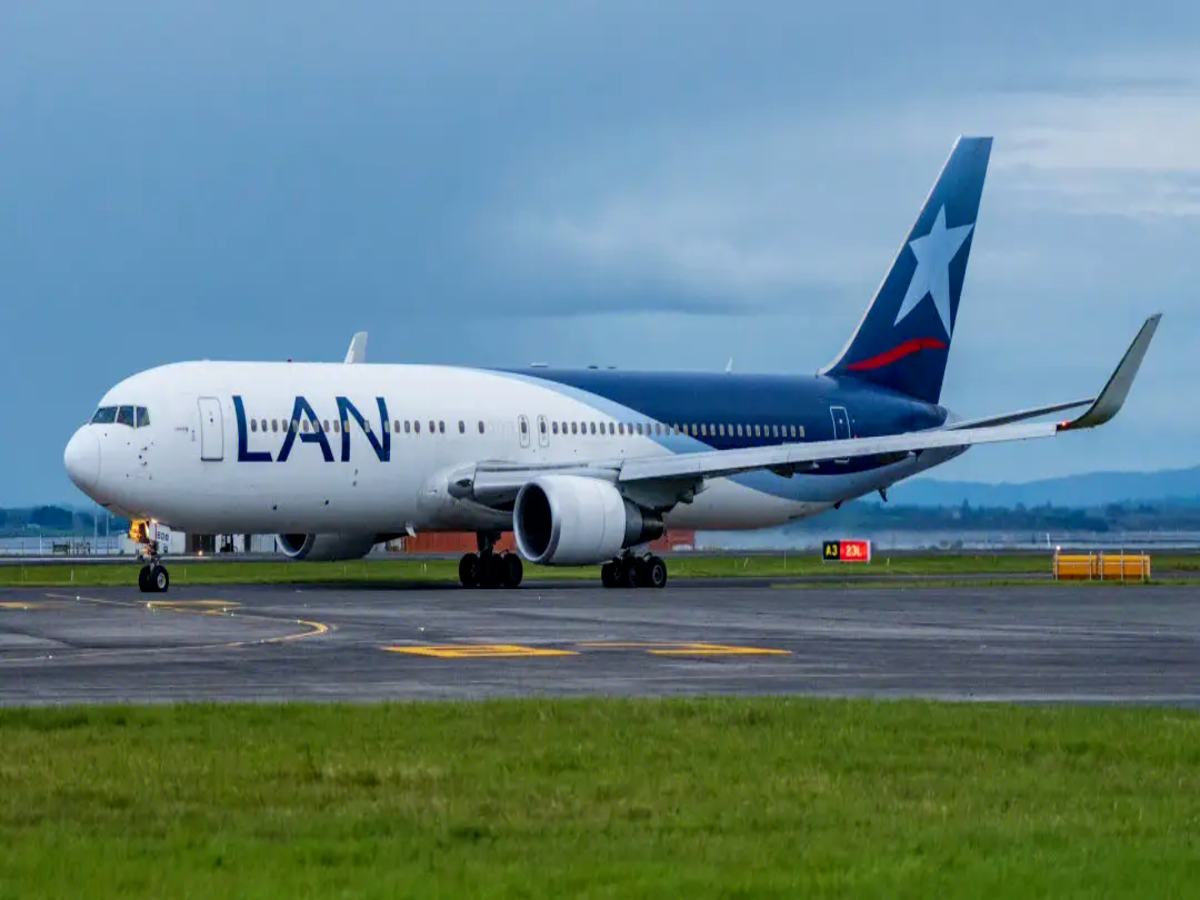 En este artículo, discutiremos los cinco mejores freight forwarders en Chile, conocidos por su experiencia, confiabilidad, eficiencia y excelente calidad de servicio.
2023-09-08