Embark on a shipping journey from China to Peru? Our comprehensive guide covers every aspect of the international shipping process, including shipping methods, customs procedures, and essential tips to ensure a smooth experience.
Sea and air freight are the most common shipping methods from China to Peru. With our Peru shipping guide, you'll have the knowledge and resources to streamline your logistics and ensure your cargo reaches its destination in Peru safely. Explore our wealth of information, embark on your journey with confidence, and trust the professionals with your shipment.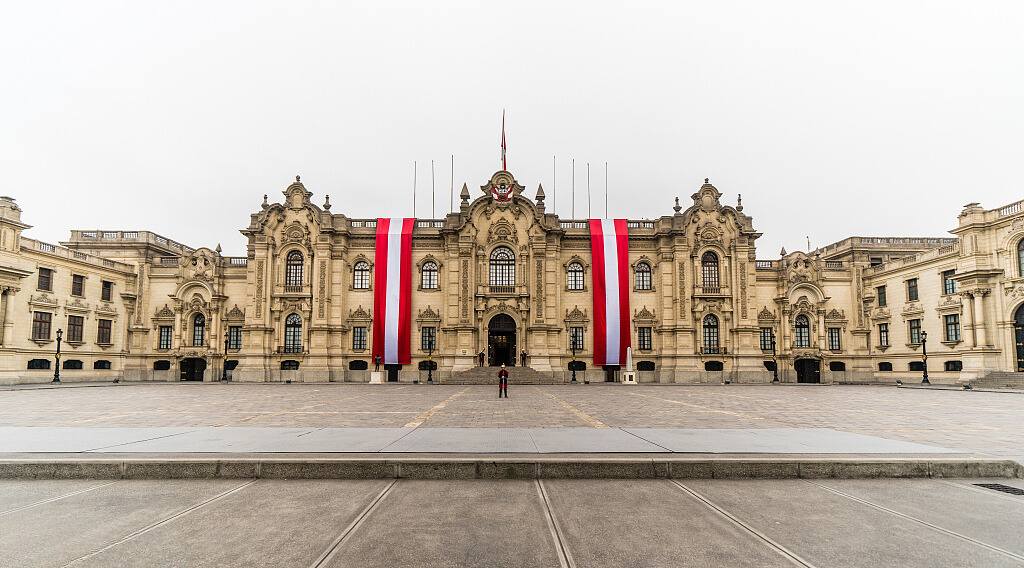 Shipping Solutions from China to Peru
Ocean Freight from China to Peru
Ocean freight offers many advantages when shipping goods from China to Peru.
Firstly, shipping by sea is not only cost-effective but also a reliable and eco-friendly transportation method. Secondly, it allows for the transportation of larger quantities of goods, making it ideal for bulk shipments. Additionally, ocean shipping offers greater flexibility in terms of the types of goods that can be accommodated, from machinery and electronics to consumer goods and raw materials.
Sea freight also offers competitive pricing, making it a budget-friendly option for shipping to Peru. With our expertise in navigating the intricacies of sea transportation and customs procedures, you can rest assured that your cargo will reach its destination securely and on schedule.
Choose the reliability and affordability of sea freight for your shipping to Peru needs. Let us simplify your logistics and ensure a seamless journey for your goods.
FCL (Full Container Load) and LCL (Less than Container Load)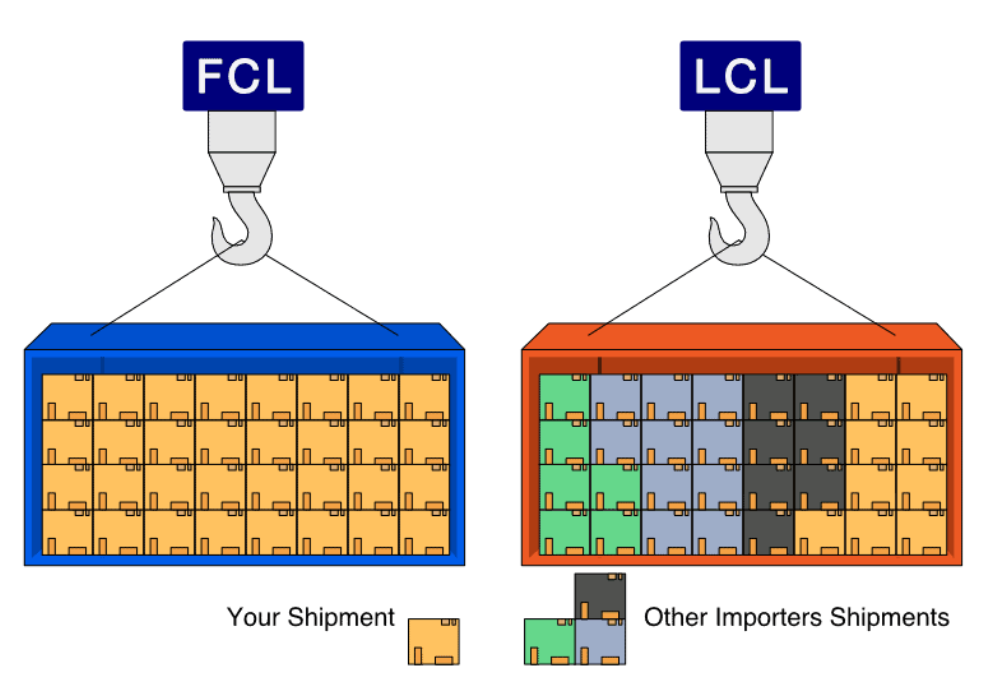 Regarding shipping to Peru, you have two primary options: FCL (Full Container Load) and LCL (Less than Container Load) shipping. Each option offers distinct advantages based on your cargo volume and shipping needs.
For larger shipments, FCL is often the preferred choice. With FCL, you have exclusive use of an entire shipping container, which means your cargo is not mixed with others. This option guarantees maximum security and is often more cost-effective for bulk shipments.
On the other hand, LCL shipping is perfect for those with smaller cargo volumes. With LCL, your goods share container space with shipments from other customers. This cost-effective option allows you to pay only for the space you use, making it a budget-friendly choice for smaller shipments.
In addition to regular FCL and LCL shipments, we also have flat rack or open-top container solutions. For temperature-sensitive cargo, we can provide reefer containers.
Our team can help you choose the right solution based on your cargo size and budget, ensuring a smooth and efficient shipping experience. Trust us to handle your shipping needs to Peru, no matter the size of your cargo.
Main Ports of Peru
With its diverse economy and growing trade relationships, Peru relies on a network of strategic ports to facilitate international trade. Understanding the country's primary ports is essential for efficient logistics when shipping goods to and from Peru.
Callao Port: Located near the capital city, Lima, Callao Port is Peru's largest and busiest port. It serves as a primary gateway for imports and exports, handling a wide range of cargo, from containers to bulk goods.

Paita Port: Situated in northern Peru, Paita Port is a key entry point for goods coming from Asia, including China. It offers excellent connectivity to the northern regions of Peru and is known for its efficiency in handling various types of cargo.

Matarani Port: Located in southern Peru, Matarani Port is crucial for industries in the southern part of the country. It serves as a primary export hub for minerals, agricultural products, and manufactured goods.
Other ports: Salaverry Port, Ilo Port.
Air Freight to Peru
Air freight is a fast and efficient option for shipping to Peru with several key advantages. Choosing air transport for your cargo from China to Peru can significantly benefit your logistics and delivery timelines.
Speed: Air freight is known for its speed and reliability. If your priority is quickly getting your goods to their destination, air freight is the ideal choice. Your cargo can reach Peru in a matter of days, ensuring your supply chain remains efficient.

Security: Airports have stringent security measures in place, ensuring the safety of your cargo. This added layer of protection is invaluable for valuable or sensitive shipments.

Reduced Handling: Airfreight typically involves fewer handling points compared to sea freight. This minimizes the risk of damage or loss during transit. This is especially important for fragile or valuable cargo.
While air freight offers these advantages, factors such as cost and environmental impact must be considered unless you have no other option than airfreight.
JIKE Logistics specializes in air shipping to Peru and can help you navigate the intricacies of this mode of transportation. We have established strong partnerships with major airlines and have an extensive air cargo network that offers daily and weekly cargo flights from major airports in China to Peru. Please consult with us to inquire about air freight rates for your China-to-Peru cargo.
Key Airports in Peru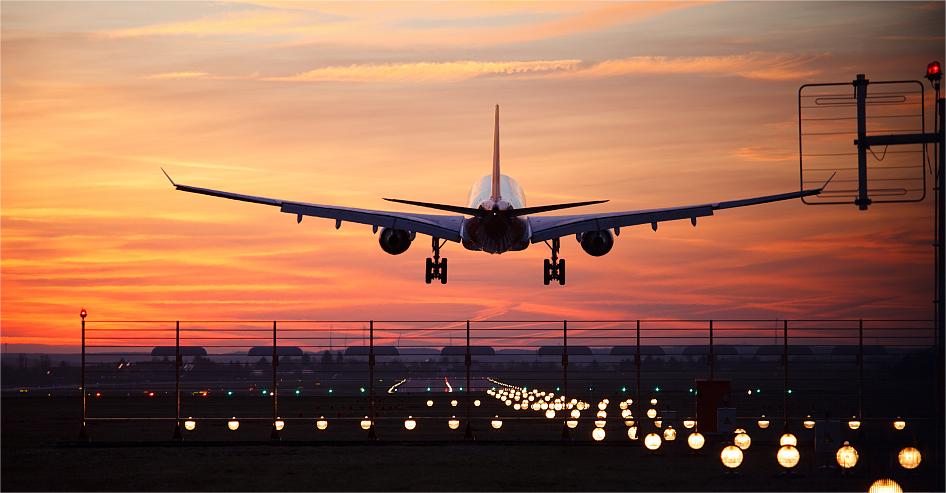 Peru boasts a network of prominent airports strategically positioned across the country, serving as essential gateways to South American connectivity. These airports play a pivotal role in facilitating international travel and trade, making them vital hubs in Peru's transportation infrastructure.
Jorge Chávez International Airport (LIM): In Lima, the capital of Peru, Jorge Chávez International Airport is the country's primary and busiest airport. It offers extensive international connections and serves as a major hub for travelers and cargo shipments.

Rodríguez Ballón International Airport (AQP): Serving Arequipa, this airport is crucial for travelers and cargo transport in southern Peru. It offers flights to various destinations within Peru and limited international routes.
Other airports: Alejandro Velasco Astete International Airport (CUZ), FAP Captain Guillermo Concha Iberico International Airport (PIU)
Transit time from China to Peru
When shipping to Peru, the transit time can vary depending on the chosen mode of transportation and other factors. Here's a general overview of the estimated shipping times for both air and sea freight:
Air Freight: When you opt for air shipping to Peru, you can expect a significantly shorter transit time. On average, cargo can reach its destination in Peru within 5 to 10 days, depending on the specific route, customs clearance, and final delivery location. This option is ideal for those with time-sensitive cargo or urgent shipping needs.

Sea Freight: Sea shipping is more cost-effective but often requires longer transit times, so planning in advance is a must. Shipping to Peru via sea can take approximately 20 to 40 days, depending on factors such as the specific ports involved and the route taken.
It's important to note that these are approximate transit times and can vary based on factors such as weather conditions, customs procedures, and the specific shipping route chosen. To get a more accurate estimate for your shipment when shipping to Peru, it's advisable to consult with a trusted logistics provider like JIKElogistics. We can provide accurate estimates and assist you in choosing the most appropriate shipping option for your needs. Whether you prioritize speed or cost-effectiveness, we have the expertise to simplify your shipping to Peru.
Shipping costs from China to Peru
Determining the shipping costs from China to Peru involves considering various factors, including the chosen mode of transportation, cargo volume, specific routes and special events. (FYI: The air shipping market disrupted in the wake of the COVID-19 pandemic, with shipping rates rising 2-5 times.)
Air Freight Costs: Air shipping to Peru is typically faster but more expensive. The price for airfreight is calculated based on the weight and dimensions of your cargo. Generally, airfreight rates range from $5 to $10 per kilogram. Keep in mind that urgent shipments may incur additional charges.

Sea Freight Costs: Sea shipping is a cost-effective option for larger shipments, but it requires more time for delivery. Sea freight costs are determined by container size, type, and shipping route. On average, sea freight rates from China to Peru can range from $1,800 to $4,500 per container.
It's important to note that these are approximate cost ranges, and actual shipping expenses may vary based on specific details of your shipment. JIKElogistics can provide tailored pricing based on your cargo specifications and help you choose the most cost-effective shipping option.
The best way of shipping to Peru
When shipping from China to Peru, choosing the best method depends on your specific needs and priorities. Every shipment is unique, and the shipping market is constantly evolving. Regardless of the circumstances, these standards never change: delivering goods quickly, safely, and at the lowest possible shipping cost.
As a freight forwarder, we consider the following factors to determine the best shipping solution for your shipment:
Type of goods

Urgency of the goods

Your cargo data (size, weight, quantity)

Origin and destination

Your budget

Goods preparation time

...



Below is a simple table for reference, only applicable in general situations.
Best Shipping Way to Peru (FYI)
FCL (Full Container Load)

This one's for the big loads, think over 15,000 kilograms or filling up a space of 23-30 cubic meters.

LCL (Less than Container Load)
When you've got a smaller shipment, between 100 and 15,000 kilograms or taking up 1-15 cubic meters of space.
Air Freight
Need something there fast? Air freight is your go-to, especially for stuff between 45 and 1000 kilograms or needing 1-2 cubic meters.
Courier Services (DHL, FedEx, UPS, etc.)
These are perfect for small, valuable, or really urgent shipments. Think up to 10 kilograms or filling 0.05 cubic meters.
Parcel Post (International Postal Services)
For those tiny, light, and not-so-pricey items. Usually, stuff around 2 kilograms or taking up 0.03 cubic meters.
Combined Transportation (Intermodal/Multimodal)
This is like a mix-and-match of transportation methods. Great for tricky routes or really long distances. Trucks, ships, and couriers, you name it!

In the face of such changes and uncertainty, the best approach is to rely on the expertise and experience of a reputable, well-established freight forwarder to tailor the best shipping solution to your needs. Contact us to explore your options and make the right choice for your cargo. Simply submit your shipping details, and we'll provide you with a quote.
Door-to-Door Shipping to Peru
When shipping to Peru, we provide customers with the easiest one-stop door-to-door shipping solution from China to Peru. JIKElogistics has representatives in Peru and has been collaborating with other local freight agents in Peru. Whether it's sea freight or air freight, door-to-door transportation from China to Peru is convenient for us.
Our goal is to simplify your shipping to Peru, making it a seamless and stress-free experience.Leave the logistics to us, so you can focus on what truly matters. Choose our door-to-door shipping services for reliable, efficient, and cost-effective shipping to Peru.
What items are restricted regarding shipping to Peru?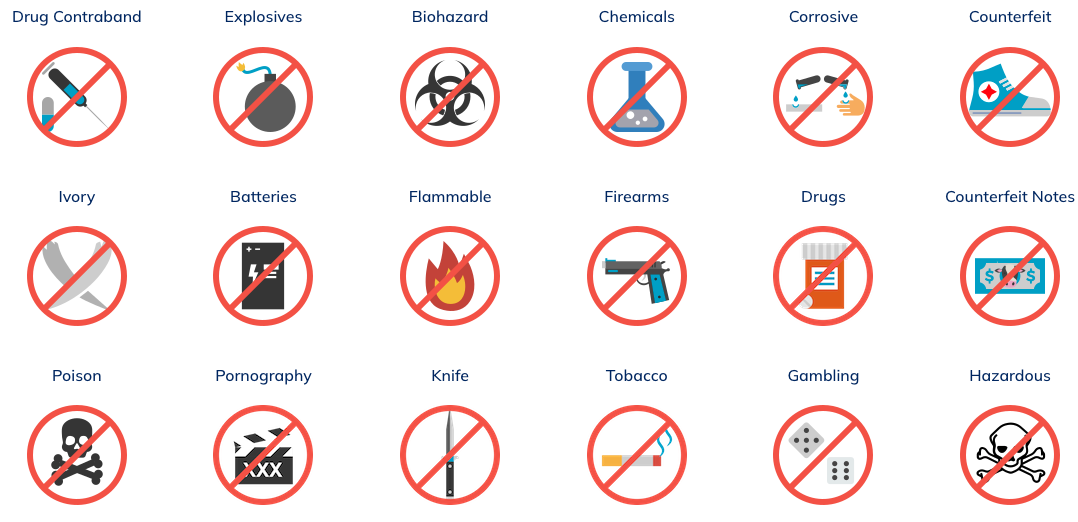 Why Choose Jike Logistics for Shipping to Peru from China?
Choosing the right logistics partner can make all the difference when shipping to Peru.
We are a China-based freight forwarding company specializing in transportation for China-Peru import and export businesses. With years of international shipping experience and a deep understanding of the China-Peru route, we offer a wide range of shipping services, including air and sea freight, door-to-door delivery, and more. Our flexibility allows you to choose the option that best suits your needs and budget.
Furthermore, our global network of partners and agents ensures that your cargo is in capable hands at every stage of the journey. JIKElogistics offers a variety of transportation solutions, routes, and schedules from China to Peru at fair prices, guaranteeing cargo space, especially during peak seasons.
Your satisfaction is our top priority. We tailor our services to meet your specific requirements and provide transparent communication and tracking so you're always informed about the status of your shipment.
If you are interested in shipping from China to Peru (including cities like Callao, Lima, Paita, Matarani, and more) by sea or air freight, please contact us to get tailor-made shipping for your China-Peru shipment Solutions and quotes.
Help me in Shipping From China to Peru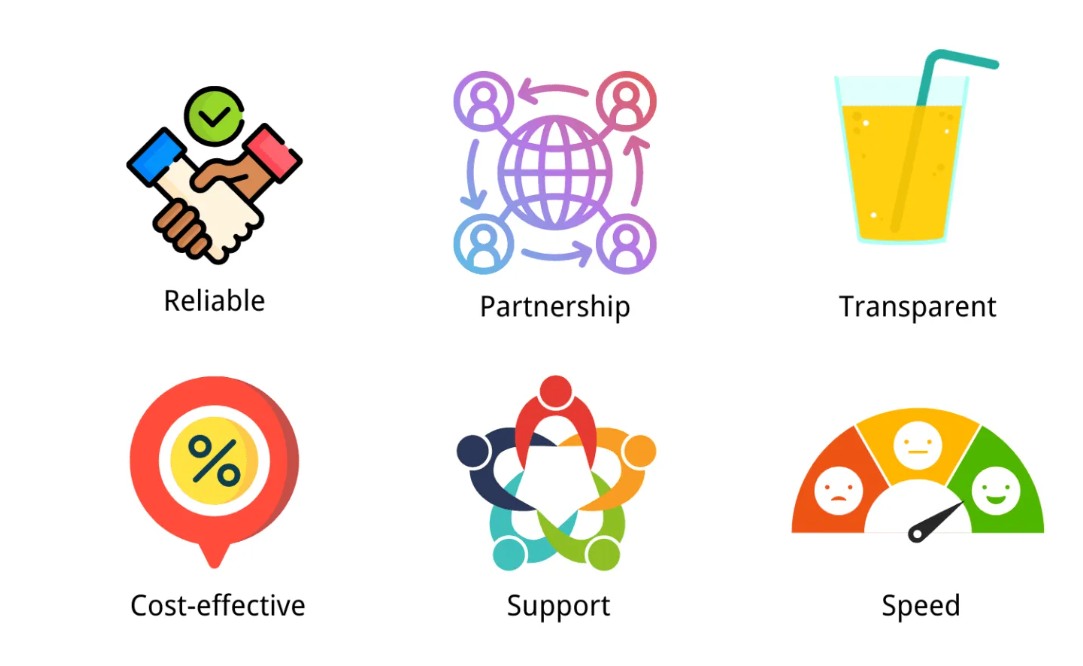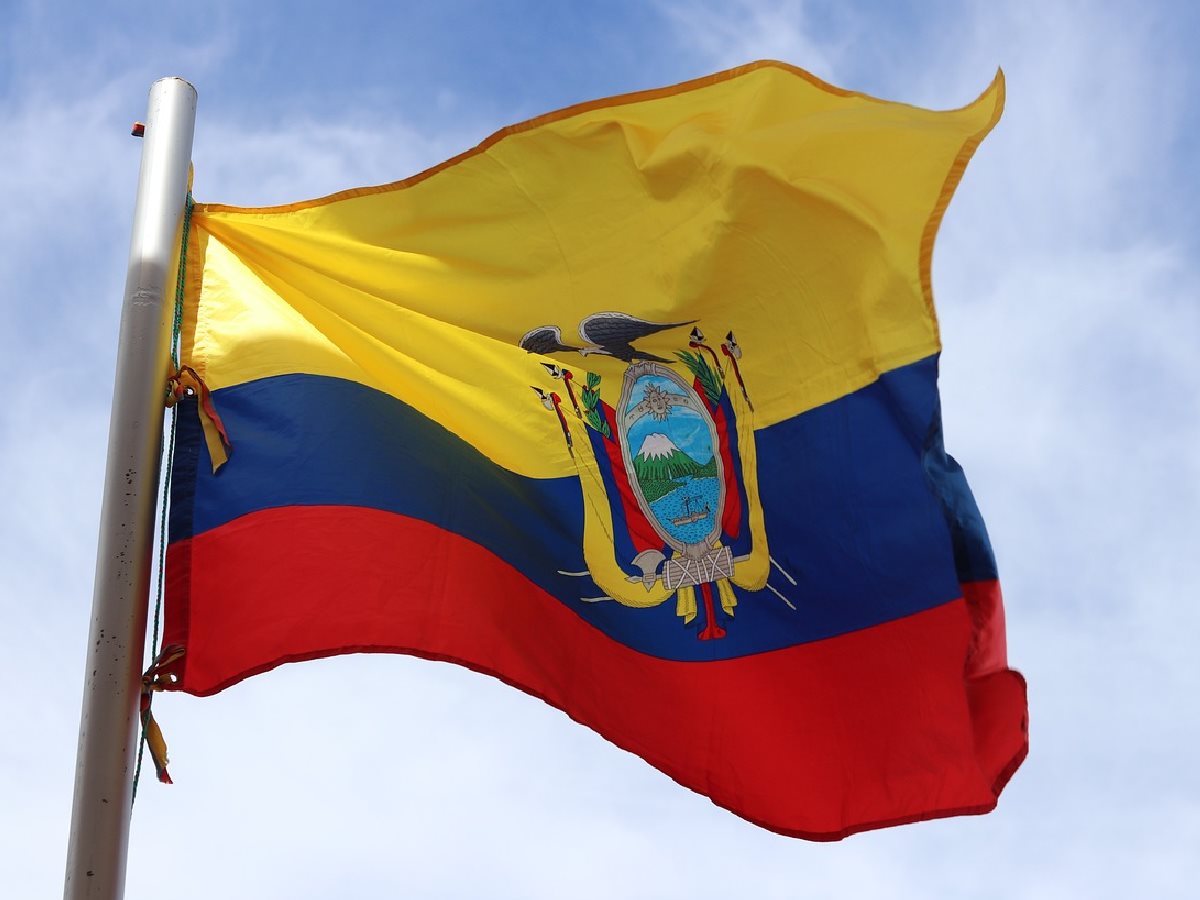 Frequently Asked Questions related to Shipping to Ecuador, we got all the answers! We are a professional freight forwarder dedicated to providing tailored shipping solutions.
2023-10-12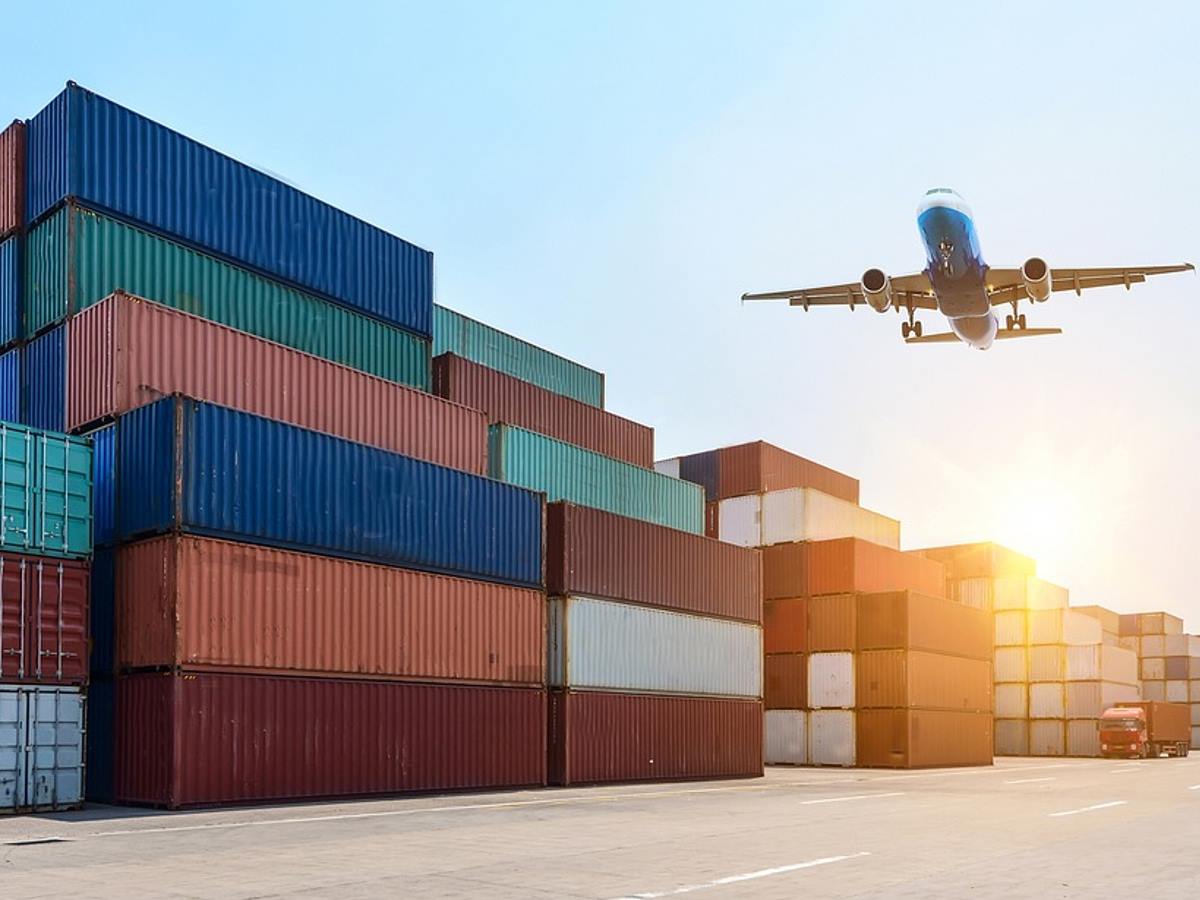 Reliable freight forwarding company recommendations! Top 8 Freight Forwarder in Russia with competitive prices and excellent services.
2023-11-23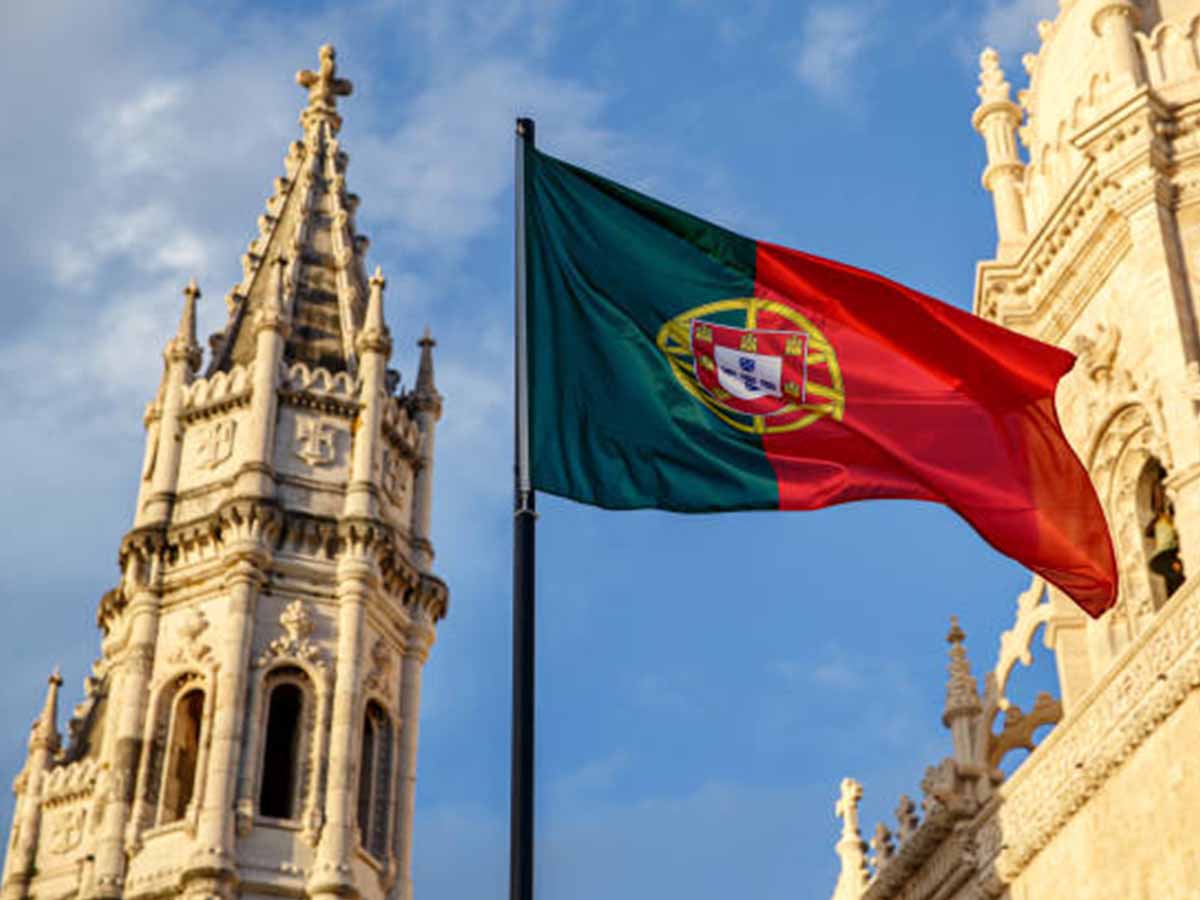 Top 5 freight forwarder in Portugal.This article will also guide you on shipping to Portugal, whether by sea,train, or air!
2023-09-28