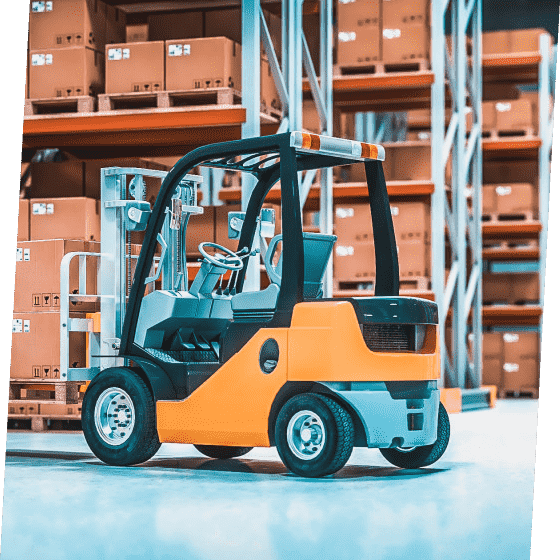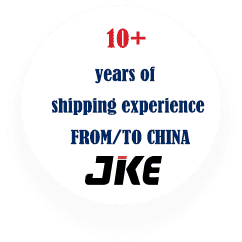 Logistics Made Simple With JIKE
Global Shipping Isn't Painful When You Are With JIKE.
As a China-based freight forwarder, Jike Logistics offers shipping solutions to diverse industries of different sizes, including big companies, medium-sized companies and even individuals.
Based on our rich experience, we keep learning and optimizing to provide you with an easy shipping service. We can help you save time and money!
Our Network
From China To Everywhere
Jike Logistics Delivers.
Our affiliated branches and warehouses distribute in 19 cities in China, such as Hong Kong, Guangzhou, Yiwu, etc.
We also have branches and partners around the world. Find out about our services in over 150 countries and regions around the globe: China-USA, China-Canada, China-Japan, China-India, China-Pakistan, China-Israel, China-Saudi Arabia, China-Germany, China-France, China-UK, China-Russia, China-Mexico, China-Puerto Rico, China-Brazil, China-Chile, China-Peru, China-Ecuador, China-Venezuela, and so on.
Other Service
What Else We Can Do
01
JIKE has competitive agent prices from DHL, FedEx, and UPS. We know which one suits you most.
02
Door To Door


Door-to-door transportation is easy for JIKE to handle. Whether you choose DAP or DDP, we have you covered.
03
Amazon Shipping Service


We are a reliable Amazon freight forwarder, providing all kinds of service for your needs.
04
We take good care of every shipment. Our vital packing service will protect your goods well.
05
We have an advanced warehouse management system. You can manage your cargo easily at JIKE.
06
Goods Consolidation Service


We are glad to help you consolidate goods from different places in China to save you time and money.
Blog
Bringing The World Closer With JIKE Logistics
FAQ
You Ask. We Answer.
Jike Logistics is more than a freight forwarding company; we have the expertise and experience to provide more value to our clients. We understand domestic and international transport security, customs regulations, freight calculations, etc. We can provide more in-depth consulting services to help our clients better understand the transport process and related rules. Connecting people with goods, services and solutions creates opportunities and delivers value.
Definitely yes. Though you can arrange the shipping of your cargo from/to China yourself, it is wise to let a China shipping agent be in charge of your shipments. Their strong relationships with carriers and airlines, tailored transport and rich experience make them capable of shipping cargo in a safe, cheap and smooth manner.
Strong shipping network

A professional freight forwarder should have offices in the major cities in China and have branches/partners around the world to ship your goods from China to any port/airport in the world

Excellent shipping solutions

A professional freight forwarder should provide you with the best shipping solution and shipping tips after they know your cargo data and shipping needs.

Reasonable price

A professional freight forwarder will offer a reasonable price if they grasp professional knowledge, have abundant shipping experience and are deeply engaged in the market.

Outstanding customer service

A professional freight forwarder should be good at communicating smoothly with all your suppliers. Be professional, friendly and supportive in different languages, 24 hours a day, seven days a week, 365 days a year.

Jike Logistics is a professional freight forwarder. You can find all logistics-related services here. We provide competitive shipping fees, flexible goods consolidation, fast pick-up and delivery, trusted insurance, etc. We spare no effort to optimize shipping solutions and cut down your shipping costs to make a difference.
At Jike Logistics, shipping is easy and worry-free. After you accept our quotation, you can send the contact information of your Chinese manufacturer/supplier. Then the following will be taken good care of.
Typical Shipping Process Guideline
We contact suppliers to solve the pick-up stuff and handle necessary shipping documents
When the goods arrive at our shipping facility/warehouse, we will check the cargo status and offer you the weight and dimensions in detail
You check and confirm your payment after we send you the debit note
We arrange the export/import customs clearance and then ship them via our agreed shipping methods
Cargo will be transported to a designated location
To save shipping costs, you must employ the best shipping solution and use appropriate packaging to minimize the size.
Keep in mind that having a professional shipping agent is necessary. They will save your energy to achieve the above purpose and avoid delay and extra costs. But some forwarders in your country will usually work with China agents because they don't have their own offices in China, which might add an agent's fee and incur extra costs such as differences in price and exchange loss. So, you could find a China shipping agent like Jike Logistics.
You can also negotiate with different shipping forwarders and ask for a discount if you have regular shipments.
Connect Us
Can't find your answers?
Details make the difference. We're with you at every step. Contact our experts and visit Jike at any time. We're here to help you with any questions.
Email
olm@jikelogistics.com
Head Office
Unit 1301, Tower B, CMG Qianhai International Center, Nanshan District, Shenzhen, China