The import/export trade is a multi-billion dollar industry that connects China and Singapore. This article will delve into the trade relations between China and Singapore, tariffs, prohibited and restricted items, and customs clearance procedures. We will also detail the advantages and disadvantages of air, sea, and courier logistics methods from China to Singapore and provide Singapore shipping services to help clients manage and track their shipments more efficiently. Whether you are a business customer or an individual consumer, this article will provide them with the necessary help for shipping from China to Singapore.
How to ship to Singapore?
Shipments to Singapore can be transported by various modes, including ocean freight, air freight, and courier services. These are described in detail next.

Trade Relations
China and Singapore have long had significant economic and trade relations. Since establishing diplomatic ties in 1990, economic and trade cooperation between the two countries has developed rapidly, with China becoming Singapore's largest trading partner and Singapore being the largest source of investment in China in 2013. According to the data of the Singapore Trade Promotion Agency, the bilateral trade volume between China and Singapore reached USD 89.09 billion in 2020.
The two countries have signed several free trade agreements, including the China-ASEAN and the China-Singapore Free Trade Agreement. These agreements have lowered trade barriers and promoted trade and investment liberalization.
China's exports to Singapore are mainly in electronic products, machinery and equipment, petroleum, and petrochemical products, while Singapore's exports to China are primarily in computer parts, chemical products, medical equipment, food, and machinery manufacturing products. In addition, the two countries also have extensive cooperation in various fields such as trade, investment, tourism, science, and technology. China and Singapore work closely in multilateral trade organizations to promote free marketing and global economic development.
Tariff Policy
Singapore has adopted an open trade policy since its inception in 1967. It is committed to creating an international trade center that will attract businesses and capital from all countries to invest in the country. As a result, no tariffs are levied on 99% of goods.
From 2023, the GST on goods imported into Singapore from China will be 8%, and no GST will be levied on airfreight goods valued at less than S$400. Additional duties and excise taxes are also imposed on specific categories of goods, including motor vehicles, intoxicating liquors, tobacco products, biodiesel blends, and petroleum products, to protect local industries and economic interests. The corresponding duties and excise taxes for the above four categories are on the Singapore Customs website.
According to Singapore Customs regulations, exported and imported, items must be declared and subject to customs duties, excise duties, or other taxes. At the same time, Singapore actively promotes trade facilitation measures to reduce the cost and time cost of importing and exporting goods. For example, Singapore has implemented a standardized way of classifying and declaring goods to make operations more transparent and efficient. Singapore has also introduced the world's most advanced single window (TradeNet) centralized customs clearance system, which provides convenient and fast customs clearance for imports and exports.
In addition, several free trade agreements have been signed with the Association of Southeast Asian Nations (ASEAN) and neighboring countries to promote the facilitation of cross-border trade. These include the Singapore Free Trade Agreement (SFTA) and the ASEAN Free Trade Area Agreement (FTAA). Singapore's FTA with China achieves zero tariff adjustment between goods and services. Under the agreement, Singapore will eliminate 92% of its tariff lines from January 1, 2019, and the remaining tariff lines in 2025. In addition, Singapore will take measures to protect Singapore's domestic industries, such as automobiles, steel, and timber, through a temporary tariff safeguard mechanism (i.e., "100% import duty") that will gradually adapt and reduce tariff reductions over time.
Prohibited and restricted items
Singapore has a wide range of prohibited and restricted imports, mainly in the following areas:
Firearms and ammunition

Contraband drugs

Military communication equipment

Plants and animals and their products, scarce species

Fish and corals involved in conservation

Hazardous materials, such as chemicals and explosives

Books, movies, audio and video products, and publications with a significant impact on society
Please note that the above listing needs to be completed. The list of prohibited and restricted import items may change over time due to policy changes. Suppose you are still determining whether the exported goods are prohibited or denied. In that case, you can check the websites of the General Administration of Customs of China and Singapore Customs or consult us for professional answers.
Customs-related
Customs inspection and approval of imported and exported goods to legally enter or leave the country is known as cargo clearance. Customs clearance of goods is a complex process that requires the exporting business to prepare sufficient information and documentation and to cooperate with Customs to ensure smooth passage through the various stages of the process.
Stages of customs clearance
Customs declaration: Import and export enterprises must complete a customs declaration document for imported and exported goods and provide the necessary paperwork.

Customs inspection: Customs inspection of the goods according to the customs declaration and related documents to prevent the goods from violating specific regulations, standards, or laws.

Customs confirmation: After the customs inspection is completed, if there is no problem with the goods, the customs will verify the contents of the customs declaration and corresponding documents and confirm the quality, quantity, and value of the goods and other information.

Tax payment and waiting for release: After the customs confirms the information of the goods, the importer needs to pay the relevant taxes and fees following the customs regulations and can wait for release only after the payment.

Release and pickup: After the customs release of the goods, the importer or logistics company can pick up the goods and move them out of the customs area according to the approved documents and instructions
Customs declaration documents
Necessary documents: Singapore import license, bill of lading, packing list, commercial invoice, certificate of origin, customs duty payment slip, etc.
Singapore Customs has strict rules for imported goods, especially for keen interests requiring prior approval from the local customs agency. Only complete or correctly submitted customs declaration documents may result in detention or return during transportation. Therefore, Chinese export businesses must be stringent in preparing customs declaration documents to ensure smooth customs clearance.
If you are still determining what documentation you need, contact JIKE Logistics; we provide commercial invoices for each shipment and import/export customs clearance services.
The main modes of shipping from China to Singapore
The three main options for shipping goods to Singapore are ocean freight, air freight, and courier services. Below we will give a quick overview of the advantages and disadvantages of these three modes of transportation.
Sea freight from China to Singapore
The Port of Singapore is one of the busiest ports globally, handling more than 600 million tons of cargo annually and serving more than 150 countries and territories. It is not only a major port in Southeast Asia. Still, it has become one of the most crucial shipping schedules for Asia and other international routes, and countless shipments have been shipping from Singapore. Therefore, sea freight is the most common way to transport goods from China to Singapore.
China's exports to Singapore are mainly made through the following ports: Guangzhou, Shenzhen, Zhuhai, Shantou, Macau, Hong Kong, Dalian, Tianjin, Qingdao, Shanghai, Ningbo, and Xiamen.
The main ports for Singapore imports are Singapore Port - Tanjong Pagar Terminal, Singapore Port Pasir Panjang Terminal, Singapore Port - Blarney Terminal, Sembawang Port, and Jurong Port.
Price of shipping from China to Singapore
The price of sea freight comprises various factors, such as the volume and weight of the goods, the mode of transport, the transportation route, port charges, etc. Each shipping company charges different rates, and generally, the shipping company pricing prevails. Below is the updated shipping cost table for June 2023 for your reference.
| | |
| --- | --- |
| Container size (feet) | Price Range (USD) |
| 20 | 550 |
| 40 | 680 |
| 40 Feet High Cube | 750 |
| Lower Control Limit | 5-20 |
We recommend contacting JIKE Logistics shipping experts for accurate transit times and rates for your China and Singapore ocean freight shipments. Depending on your service requirements, we will calculate your freight rates and provide you with an individual quote.
JIKE Logistics Shipping Specialist
What time for shipping from China to Singapore?
Usually, it takes 5-25 days to ship from China to Singapore, but this time may vary depending on the mode of transport, distance, shipping route, customs clearance, weather conditions, etc. FCL (Full Container Load) shipping is usually faster than LCL (Less Than One Container Load) shipping.
| | | | |
| --- | --- | --- | --- |
| Port of loading | Port of discharge | Shipping Method | Shipping time (Day) |
| Shenzhen | Singapore | Sea freight | 5-7 |
| Hong Kong | Singapore | Sea freight | 6-25 |
| Guangzhou | Singapore | Sea freight | 7-12 |
| Xiamen | Singapore | Sea freight | 8-9 |
| Shanghai | Singapore | Sea freight | 14 |
| Qingdao | Singapore | Sea freight | 14-115 |
| Tianjin | Singapore | Sea freight | 16-17 |
| Ningbo | Singapore | Sea freight | 11-12 |
Air freight to Singapore

There are a lot of cargo routes between China and Singapore, and there are many Chinese airports that fly directly to Singapore. Here are some major Chinese airports: Shenzhen Baoan International Airport, Guangzhou Baiyun International Airport, Hong Kong International Airport, Beijing Capital International Airport, Tianjin Binhai International Airport, Shanghai Pudong International Airport, Hangzhou Xiaoshan International Airport, Nanjing Lukou International Airport, Wuhan Tianhe International Airport, Xi'an Xianyang International Airport, Zhengzhou Xinzheng International Airport, Ningbo Lishe International Airport, Xiamen Gaoqi International Airport, and Chengdu Shuangliu International Airport.
The main cargo airport in Singapore is Singapore Changi Airport, located east of Singapore and is one of the major hubs for cargo in Southeast Asia. Almost all air cargo from China to Singapore passes through this airport, so all significant airlines operate here, including Singapore Airlines, Singapore Airlines Cargo, Jetstar Asia, etc.
Air cargo options from China to Singapore are as follows:
Air transportation of general cargo: including daily necessities, industrial raw materials, electronic products, clothing, etc. You can choose the services of international or domestic airlines; the price is lower than other options, but the speed may be a little slower.

Special cargo by air: For fragile, dangerous goods, fresh or perishable goods, and other goods with particular needs, you must choose a professional freight company or airline and pack, mark, and declare them according to international standards.

Fast transportation: Suitable for time-critical goods, such as urgent raw materials, medical drugs, high-grade clothing, etc., you need to choose an express company or an airline that specializes in providing fast transportation services, which can ensure on-time delivery, but at a higher price.
Air cargo usually needs to be declared before departure and packed and marked following the packaging and marking requirements set by the airline. It should be noted that air freight is more costly and is chosen according to the characteristics and urgency of the cargo.
Air Freight Costs of shipping from China to Singapore
The price of air freight from China to Singapore usually ranges from 1-10 USD/kg. The exact price depends on many factors, such as cargo volume, type, logistics service requirements (special packaging, insurance, door-to-door service), and fuel surcharges, depending on the airline quotation. For your reference, here is the updated air freight table for June 2023.
| | |
| --- | --- |
| Billing weight | Price Range (USD) |
| 45kg or more | 2.5-3.5 |
| 100kg or more | 2.2-3.0 |
| 300kg or more | 2.2-3.0 |
| 500kg or more | 2.0- 2.5 |
Air freight time to Singapore
Usually, it takes 1-7 days to ship by air from China to Singapore, and this time may vary depending on the mode of transportation, distance, shipping route, customs clearance, and weather conditions.
| | | | |
| --- | --- | --- | --- |
| Departure place | Destination | Shipping method | Shipping time (Day) |
| Shenzhen | Singapore | Air Freight | 1-3 |
| Shanghai | Singapore | Air Freight | 1-3 |
| Guangzhou | Singapore | Air Freight | 1-3 |
| Beijing | Singapore | Air Freight | 1-4 |
Express shipping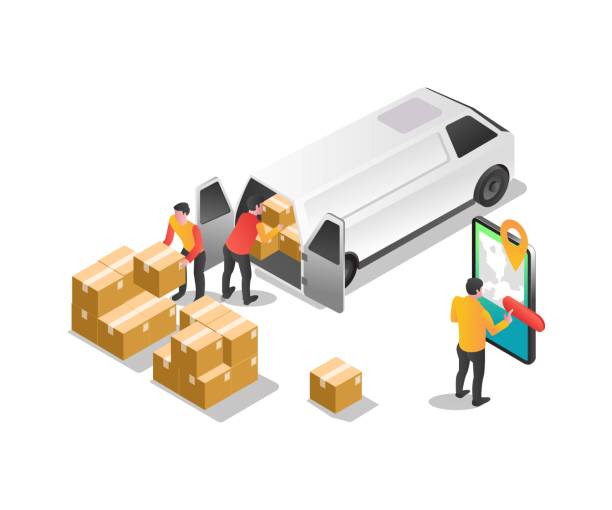 Using courier services is one of the fastest ways to ship goods to Singapore. You can import your goods directly from the supplier's factory to the destination with courier services.
Major courier companies from China to Singapore include UPS,, FedEx, SF, and EMS. They have a good reputation for reliability, so your parcel can reach its destination quickly. Using various shipping methods, including air, sea, and road transport, these couriers can pick up your inventory from your doorstep or factory and deliver it to your designated address.
Time of shipping from China to Singapore
| | | | |
| --- | --- | --- | --- |
| Courier company | Destination | Shipping Method | Shipping time (Day) |
| FedEx | Singapore | Express shipping | 2-5 |
| UPS | Singapore | Express shipping | 3-4 |
| DHL | Singapore | Express shipping | 3-5 |
| EMS | Singapore | Express shipping | 3-8 |
The express delivery cost of shipping to Singapore
International courier charges from China to Singapore generally depend on the courier company, the type of service, the weight, volume, and speed of delivery of the item. Familiar international courier companies typically offer various service levels and speed options. Other courier companies have different rates. In addition, charges may include additional fees, such as customs duties, insurance, fuel surcharges, etc.
Time of shipping to Singapore
The transit time from China to Singapore varies depending on the mode of transport and the specific route; the following are some standard modes of transport and estimated timeframes.
| | | |
| --- | --- | --- |
| Destination | Shipping Method | Shipping time (Day) |
| Singapore | Sea freight | 7-20 |
| Singapore | Air freight | 2-7 |
| Singapore | Express shipping | 2-8 |
The best way to ship goods of shipping to Singapore
The best way to ship goods from China to Singapore depends on several factors, including the nature, size, quantity, weight, urgency, and shipment budget. The following are some of the methods that can be used for reference:
Ocean freight: Ocean freight may be better for larger or heavier shipments. This mode of transportation requires more extended time and more paperwork but usually has lower costs and higher carrying capacity. You can choose some experienced international shipping companies, such as China Ocean Shipping Group and China Shipping Line.
Air Freight: Air freight can provide fast and reliable transport services for critical or urgent time-bound shipments. However, air freight is more costly than other modes of transportation.
International courier services: For small, lightweight shipments, international courier services are the most convenient and economical way to transport your goods. As mentioned earlier, several global courier companies, such as DHL, FedEx, UPS, EMS, etc. Choose the type of service that suits your needs based on factors such as the goods' urgency, transportation speed, and cost.
The best mode of transportation depends on factors such as the nature and requirements of the cargo, as well as the time and cost of the vehicle. It is recommended to carefully evaluate and compare the options before choosing a shipping method. It is recommended to contact one of our freight experts at JIKE Logistics for the best shipping solution from China to Singapore.
JIKE Logistics Freight Specialist
Packaging requirements
Packaging is also an essential part of the cargo transportation process, and the following are some of the packaging requirements:
You Use high-quality packaging materials: Use high-quality packaging materials such as cartons, foam, air cushion film, etc., that meet international standards. Ensure the packaging is protected against possible deterioration factors such as vibration, shock, and pressure.
You marking and marking the package: remove old labels and markings from the box and keep the product name, quantity, weight, production date, lot number, international markings, and other relevant information outside the box. This can better match the operation process of customs clearance and express business.
You protect the easily damaged parts of the product. Some fragile and sensitive products are susceptible to damage and should be packed with suitable protective materials in the outer packaging to increase the product's safety for transportation and storage and to ensure that the packaging is as far away from the corners of the box as possible.
u Moisture and water resistance: Avoid the effects of Moisture during transportation. Using waterproof and moisture-proof materials or adding moisture-absorbing agents can reduce such problems.
Shipping Insurance
There is always a portion of risk in cargo. Loss of supplies, such as ship accidents, theft, or typhoons, can be fatal for most businesses. Having the proper insurance can provide an additional measure of security for your cargo. The insurance cost can be affected by various factors, including the nature of the load, volume, weight, mode of transportation, origin, and destination, etc. It typically costs only 1-3% of the value of the cargo + the value of the freight.
Why choose JIKE Logistics for freight forwarding
Wide range of services: JIKE Logistics is a freight forwarding company covering many countries and regions worldwide and can provide a full range of freight forwarding services to Singapore.

Professional Team Support: JIKE Logistics has a team of experienced professionals who can tailor the most suitable freight solution for our customers and provide full tracking and Singapore shipping services.

Reasonable and transparent fees: JIKE Logistics can provide customers with transparent quotations and fee-billing methods to ensure they know every price.

Efficient and safe: JIKE Logistics makes the safe and efficient transportation of our customer's cargoes a top priority and uses internationally standardized transportation processes to ensure that cargoes reach their destinations safely and quickly.

Choosing JIKE Logistics as a freight forwarder provides a complete freight service and an efficient, safe, professional, and transparent service experience.
FAQ
How do I monitor my delivery orders in real-time?
Most courier companies have a live tracking feature on their website, All you need to do is enter your tracking number, and then you will get real-time updates on the quality of your shipment and the estimated arrival time.
Will customs open each package for inspection?
Customs will not open your package for no reason unless there are exceptional circumstances, such as the box being damaged or containing prohibited items. If your package is compliant and meets the requirements, customs will usually release it.
What is the difference between courier and air freight?
With express shipping, you usually only need to pay the courier company, and they will ship your goods from one address to another. Using air freight, however, requires consideration to get your interests to the port. After they arrive at the destination port, you (or, more likely, your freight forwarder) must also ensure they pass through customs and are delivered. Airfreight requires more workflow and documentation but is cheaper than going through a courier.
How do I start working with you if I choose your freight forwarding services?
All you need to do is give us a call or an email according to the contact information on our webpage or submit a submission by filling out the form at the bottom of the page, and we will contact you within 48 hours.
How long does it take to sea shipping from China to Singapore?
Usually, it takes about 7-20 days, depending on the ship date and route.