China is one of Nigeria's major trading partners, along with other countries such as the United States, India, the Netherlands, and Belgium. Nigeria is China's largest trading partner among African nations. Nigeria's imports from China amount to $12.88 billion, accounting for nearly a quarter of the country's total imports. People import machinery, electronic products, vehicles, medical and agricultural equipment, construction materials, furniture, solar panels, textiles, toys, and more from China. What is the most popular mode of transportation for goods shipping from China to Nigeria?
Click to view shipping costs from China to Nigeria
Air Freight to Nigeria from China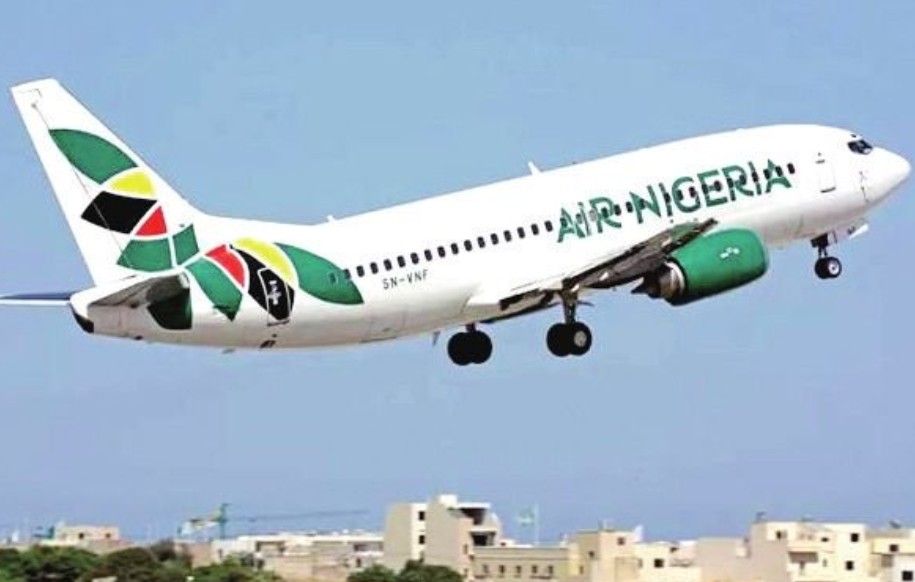 Air freight to Nigeria is the fastest way to transport your goods from China. Costs vary significantly depending on the carrier, but the cheapest options start at $5 per kilogram. With airfreight, your goods can reach Nigeria within 7 days.
Main Airports in China
Hong Kong International Airport

Shanghai Pudong International Airport

Beijing Capital International Airport

Guangzhou Baiyun International Airport

Shenzhen International Airport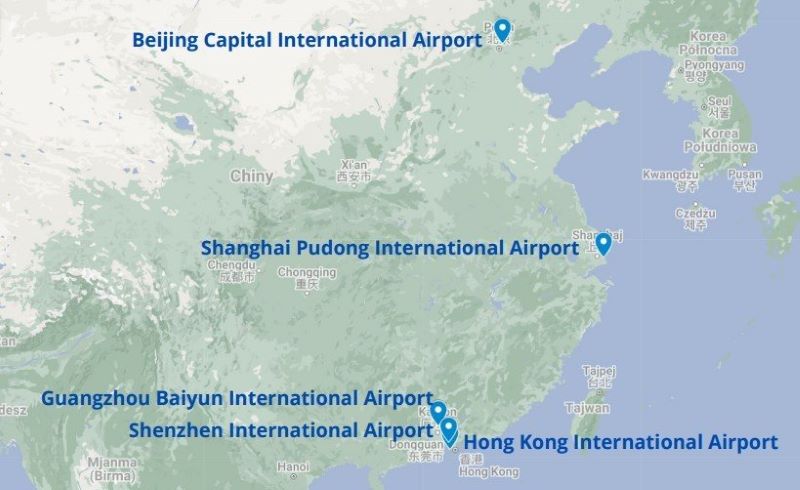 Main Airports in Nigeria
Murtala Muhammed International Airport ( the most popular airport for cargo to Lagos )

Mallam Aminu Kano International Airport

Nnamdi Azikiwe International Airport

Kaduna International Airport

Akanu Ibiam International Airport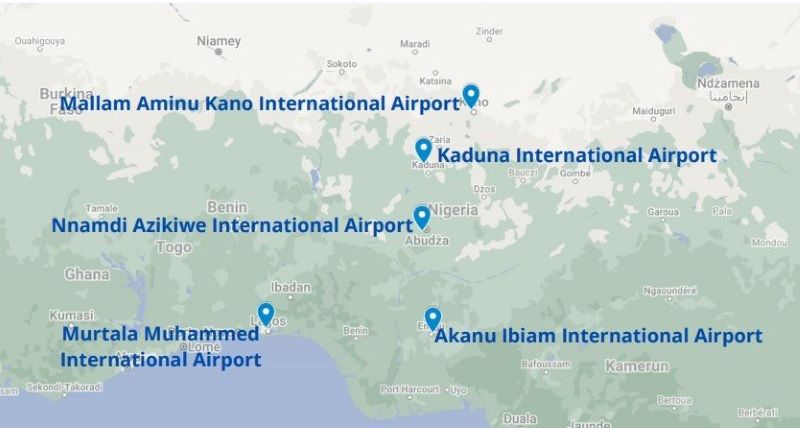 Air Freight Costs and Transit Time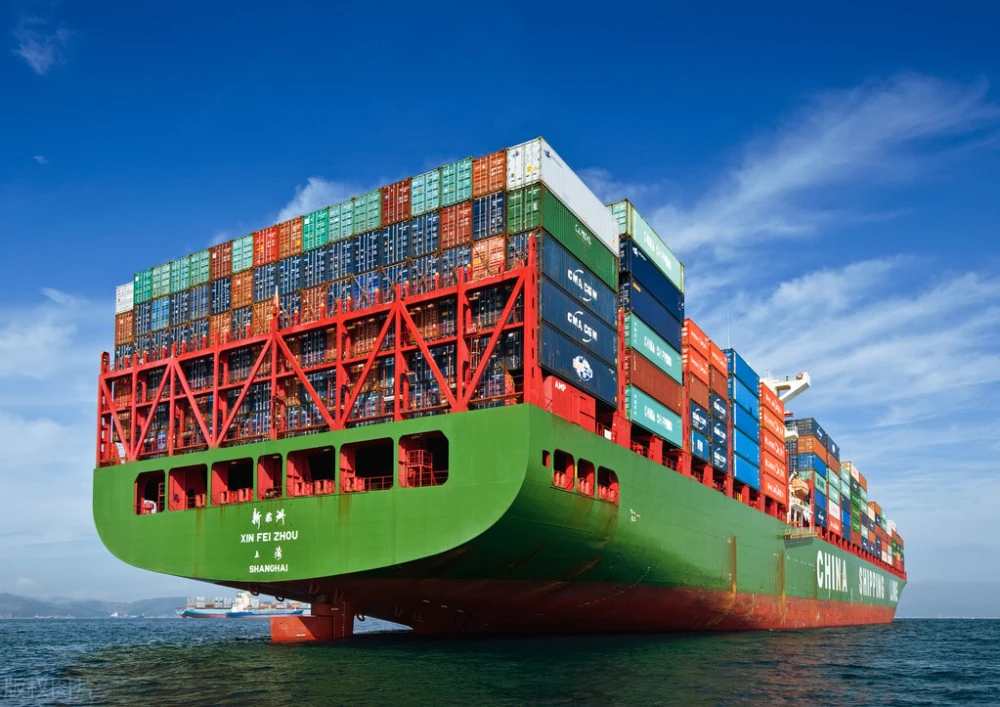 Air freight: $5-7 per kilogram
Air cargo shipping to Nigeria: Transit time 4 – 6 days
For detailed and more accurate pricing, please get in touch with us.
Calculate Shipping Costs from China to Nigeria Online

With the shipping cost calculator provided by JIKE Logistics, you can request rates online. We establish over 10,000 rates for shipments from China to Nigeria annually. Use the quote request to get the latest prices from various carriers.

Get a Quote
Sea Freight from China to Nigeria
Sea freight is a cheaper and more reliable method, as airfreight is more weather-dependent. The drawback is that it's time-consuming, with a transit time of around 45 days, varying based on departure and arrival ports. For sea freight, there are also domestic transportation issues when the destination is further inland, as ports are situated along the coastline. This adds more costs and extends the shipping completion time for importers.
Main Ports in China
Port of Shanghai

Port of Shenzhen

Port of Ningbo-Zhoushan

Port of Guangzhou

Port of Hong Kong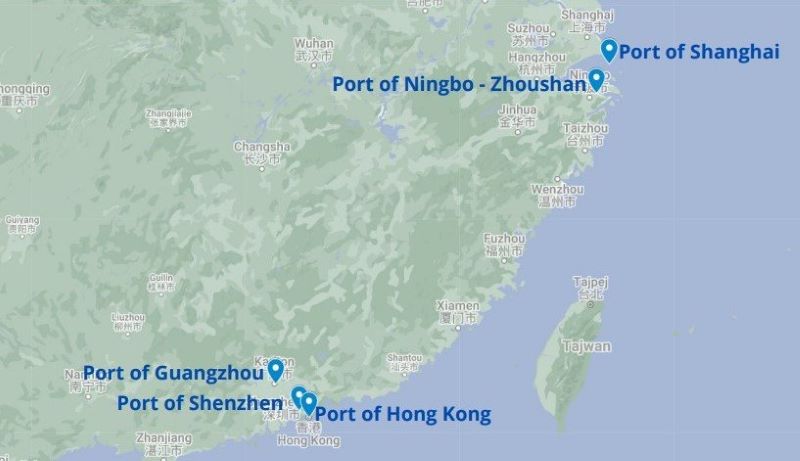 Main Ports in Nigeria
Lagos Port Complex

Tin Can Island Port

Calabar Port Complex

Onne Port Complex

Port of Harcourt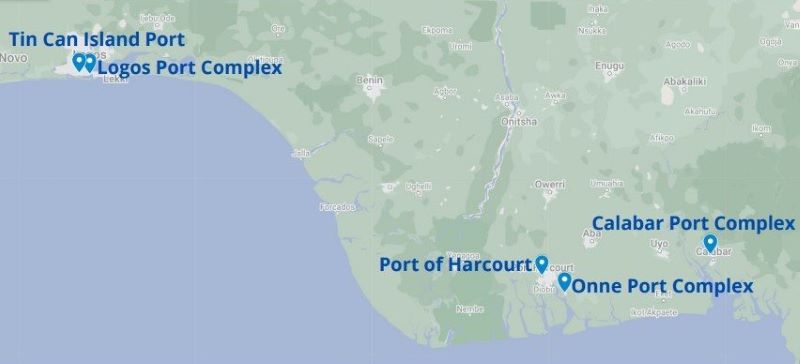 Shipping Container to Nigeria: Costs and Time
The cost of LCL shipping from China to Nigeria is approximately $50-$150 per cubic meter.
Shipping a 20ft container from China to Nigeria: Average price of $1150 to $3250
The average cost of shipping 40ft container from China to Nigeria is $2150 to $4850
Full Container Load (FCL): around 25-40 days
Less than Container Load (LCL): around 30-50 days
For detailed and more accurate pricing, please get in touch with us.
Full Container Load (FCL)
For large importers shipping a significant volume of goods to Nigeria, FCL (Full Container Load) is crucial. In FCL, importers utilize the entire space of a container, whether it's a 20-foot or 40-foot container. In this method, you purchase the entire container space to accommodate your goods, avoiding sharing it with goods from other importers.
Less than Container Load (LCL)
LCL is the opposite of FCL. It's a common method used by importers when transporting smaller quantities of goods. If your items need to be larger to fill an entire container, your freight agent will consolidate your items with those of other importers, albeit separately. When the container arrives at the destination port, items are categorized and delivered to their respective owners.
FCL or LCL: Which Option Should I Choose?
When shipping goods from China to Nigeria, you have the flexibility to select between full container load (FCL) and less than container load (LCL) options. There are several factors to consider, including the nature, quantity, and weight of your goods, as well as your budget and time constraints.
A standard 40-foot container can hold 22 standard pallets, while a 20-foot container can hold 10 pallets. If you have a substantial amount of cargo that can fill an entire container, opting for FCL (Full Container Load) makes sense. Another advantage of FCL is that your items are stored separately from those of other importers.
On the other hand, LCL (Less than Container Load) refers to sharing container space with other cargo. If you agree to this arrangement and have a smaller quantity of goods that can't fill half the container's volume, LCL (also known as groupage) offers a more economical way to transport.
The first step in shipping from China to Nigeria is to assess your shipment's volume and weight, then contact your freight agent in China, JIKE Logistics. We will advise whether you should choose FCL or LCL. Please get in touch with JIKE Logistics for more information on shipping recommendations and rates.
Explanation of International Trade Terms Involved in Shipping from China to Nigeria
International trade terms, known as Incoterms, establish agreements between buyers and sellers that define the levels and degrees of responsibilities for all parties involved in a transaction. Incoterms facilitate international trade, preventing disputes and potential asset losses. When ordering goods from China, it's essential to understand Incoterms to avoid contractual pitfalls or potential asset losses. Below are some common Incoterms involved in the China-Nigeria trade.

EXW (Ex Works)
Under EXW terms, the seller is responsible for making the goods available for pickup at an agreed-upon place, typically their premises. In an EXW arrangement, the buyer carries more responsibility than the seller, as the buyer takes charge of onward shipment once the seller delivers the goods.
You may be interested in: Ex Works | Meaning, Usage, and Complete Explaination
FOB (Free On Board)
FOB arrangements require the seller to transport the goods from their factory or warehouse to the vessel for onward transportation. Once the goods are delivered onto the vessel, all responsibility transfers to the buyer from that point until the goods reach their final destination.
DDP (Delivered Duty Paid)
DDP requires the seller to handle all logistics arrangements and bear all costs. The seller is responsible for organizing, transporting, and delivering the goods to the buyer's country.
CFR (Cost and Freight)
CFR involves the seller transporting the goods to the port, handling export clearance, and delivering them onto the ship for transportation. The seller covers the cost of exporting the goods, while the buyer covers customs clearance at the destination port.
DDU (Delivered Duty Unpaid)
DDU, also referred to as Delivery Duty Unpaid, stands in contrast to DDP. In the case of DDU, the buyer solely covers the financial responsibility of settling import duties, while all remaining expenses are shouldered by the seller.
CIF (Cost, Insurance, and Freight)
Insurance is a critical component of international trade and transportation, and CIF remains one of the most significant terms agreed upon. Cost, insurance, and freight (CIF) are borne by the seller, not the buyer.
Note: JIKE Logistics also provides shipping service based on above international trade terms.
Importing Goods from China to Nigeria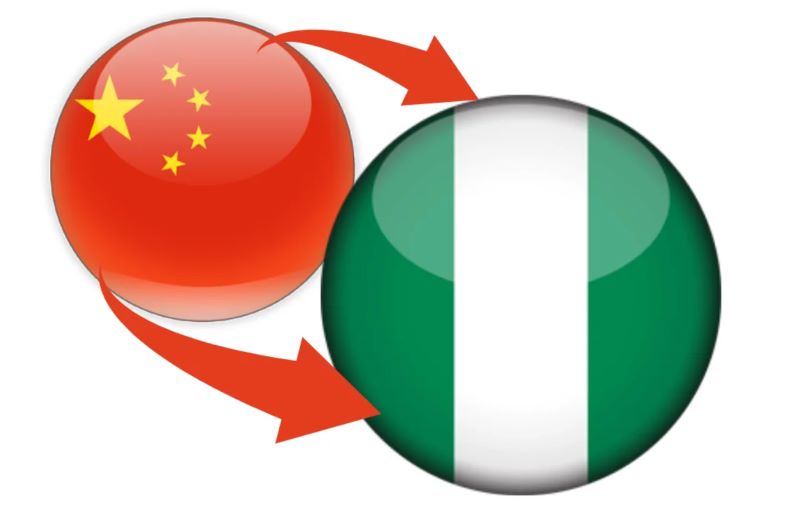 China has consistently been one of the most cost-effective industrial sectors, enabling manufacturers to produce goods at remarkably affordable prices. Among the most popular goods are clothing, footwear, mobile phones, electronics, accessories, automobiles, machinery, furniture, construction materials, pharmaceuticals, medical equipment, solar panels, and more.
How to import goods from China to Nigeria: 4 steps
Nigeria relies heavily on imports for various consumer and industrial goods. If you're contemplating venturing into the import business in Nigeria, there are several crucial considerations to keep in mind.
Before diving into the importing business, it's essential to conduct thorough product research. Understanding the market you intend to sell in is paramount. Not only should you be clear about the product you're importing, but you should also gauge its demand and sustainability within the Nigerian market. Identifying your target demographics is equally crucial, as it will help you connect with potential buyers. Furthermore, consider the different variations and qualities of the goods you plan to import. For example, if you're importing bicycles, research will help you select the right type to import and connect with the most suitable supplier in China. Lastly, create a sales strategy that aligns with your budget and minimizes the risk of slow-selling products.
Evaluating Nigeria's Importation Process
Once you've settled on the product, it's vital to understand Nigeria's importation process. Import regulations are of utmost importance; knowing whether your goods can be legally imported is crucial. While some restricted items like weapons and narcotics are universally prohibited, others may vary by country. To avoid any surprises, ensure your goods conform to Nigerian import regulations. The Nigeria Customs Service (NCS) website provides an up-to-date list of prohibited items. Familiarize yourself with customs procedures and the necessary documentation, although this can be a complex process, it's part and parcel of doing business. Working with an experienced freight forwarding or logistics agency can simplify this process significantly.
The next step is to identify a reliable supplier in China. This process can be exciting as you explore various options. Keep in mind both product prices and shipping costs, as heavier items generally incur higher shipping expenses. Ensure the chosen supplier can meet your quantity demands. Additionally, consulting with a logistics company can be beneficial; they often have a wide network of contacts and can provide guidance or introduce you to trusted suppliers. Popular online portals like Canton Fair, Alibaba, Hongkong Fair, and made-in-china.com can also be helpful. When dealing with suppliers, maintain a checklist of factors affecting the final price, including unit price, factory of origin, customs fees, and transportation costs. Inquire about any available discounts and ensure you gather necessary information for the sales contract.
Select an Appropriate Shipping Method
Choosing a suitable shipping method from China to Nigeria involves considering time, cost, and safety. These factors are influenced by the nature of the goods you're importing. Sturdy or damage-resistant items are inherently safer for shipping, while fragile or perishable goods require special consideration regarding packaging and delivery time. We recommend partnering with a logistics company like Jike Logistics, which can offer tailored strategies for your business. With expertise in transportation, logistics, packaging, warehousing, product sourcing, and shipping cost evaluation, we aim to streamline your importing experience while offering competitive prices. We understand that your business's sustainability depends on maintaining healthy profit margins, and we're committed to assisting you every step of the way.
What Documents Are Required for Shipping from China to Nigeria?
Bill of Lading: Used for import clearance and taxation purposes.

Nigerian Tax Identification Number (TIN)

Tariff subheadings and position of goods

Registration as a Nigerian importer

Nigerian Customs Value Declaration

Nigerian Indebtedness

Evidence of shifting inventory from China to Nigeria (simple copy)

Proof of engagement in importing from China if you own a trade or company patent in Nigeria

Chinese Phytosanitary Export Certificate (simple copy)

Demonstration of Nigeria's economic payment capability

Draft of the International Trade Terms (Incoterms) import agreement.

Finding a reputable customs broker in Nigeria

Original Bill of Lading, Sea Waybill, or Air Waybill from the shipping company

Packing list

Commercial invoice

Chinese Certificate of Origin and Value (CCVO)

Authorization letter for your customs broker to handle import clearance in Nigeria on your behalf
Taxes and Duties for Importing from China to Nigeria
[Overview of Taxes and Duties for Importing from China to Nigeria]
Whether you're an individual or a business entity engaged in importing goods to Nigeria, you'll be required to pay import duties and other taxes. These fees are calculated based on the CIF (Cost, Insurance, and Freight) value. Additionally, imported goods are subject to Value Added Tax (VAT) and other levies. Specific items may incur additional taxes such as consumption tax, sugar tax, rice tax, tobacco tax, and automobile tax.
[Customs Duties]
Customs Import duties in Nigeria range from 0% to 35%, with an average rate of 16.96%. Certain items, such as books, are exempt from customs duties.
[Value Added Tax (VAT)]
VAT = Standard VAT Rate of 5% × (CIF Value + Customs Duties + Consumption Tax + Other Levies).
[Threshold]
Nigeria does not have a threshold for any of the taxes and duties. All imports, regardless of value, are subject to taxation.
[Additional Taxes]
Consumption Tax: Applied to specific goods, this tax ranges from 5% to 30% based on the combined CIF value and customs duties.
Sugar Tax: Levied at rates between 10% and 20% on the combined CIF value and customs duties.
Rice Tax: Imposed at a rate of 20% on the combined CIF value and customs duties.
Tobacco Tax: Applied at rates between 50% and 100% on the combined CIF value and customs duties.
Automobile Tax: Levied at rates between 10% and 20% on the combined CIF value and customs duties.
What Is the Customs Clearance Process from China to Nigeria?
The customs clearance process involves preparing and submitting documents proving the import of goods and services. Nigerian authorities evaluate the documents and verify the validity of the goods before issuing a customs clearance certificate. Traders must present the bill of lading, commercial invoice, packing list, single goods declaration, and product certificates. The Nigerian customs clearance certificate takes approximately 48-72 hours to process.
Hazardous Materials Classification from China to Nigeria
Explosives

Gases

Flammable Liquids

Flammable Solids

Oxidizers and Organic Peroxides

Toxic Substances

Radioactive Materials

Corrosive Materials

Miscellaneous Dangerous Goods
JIKE Logistics - shipping agents from China to Nigeria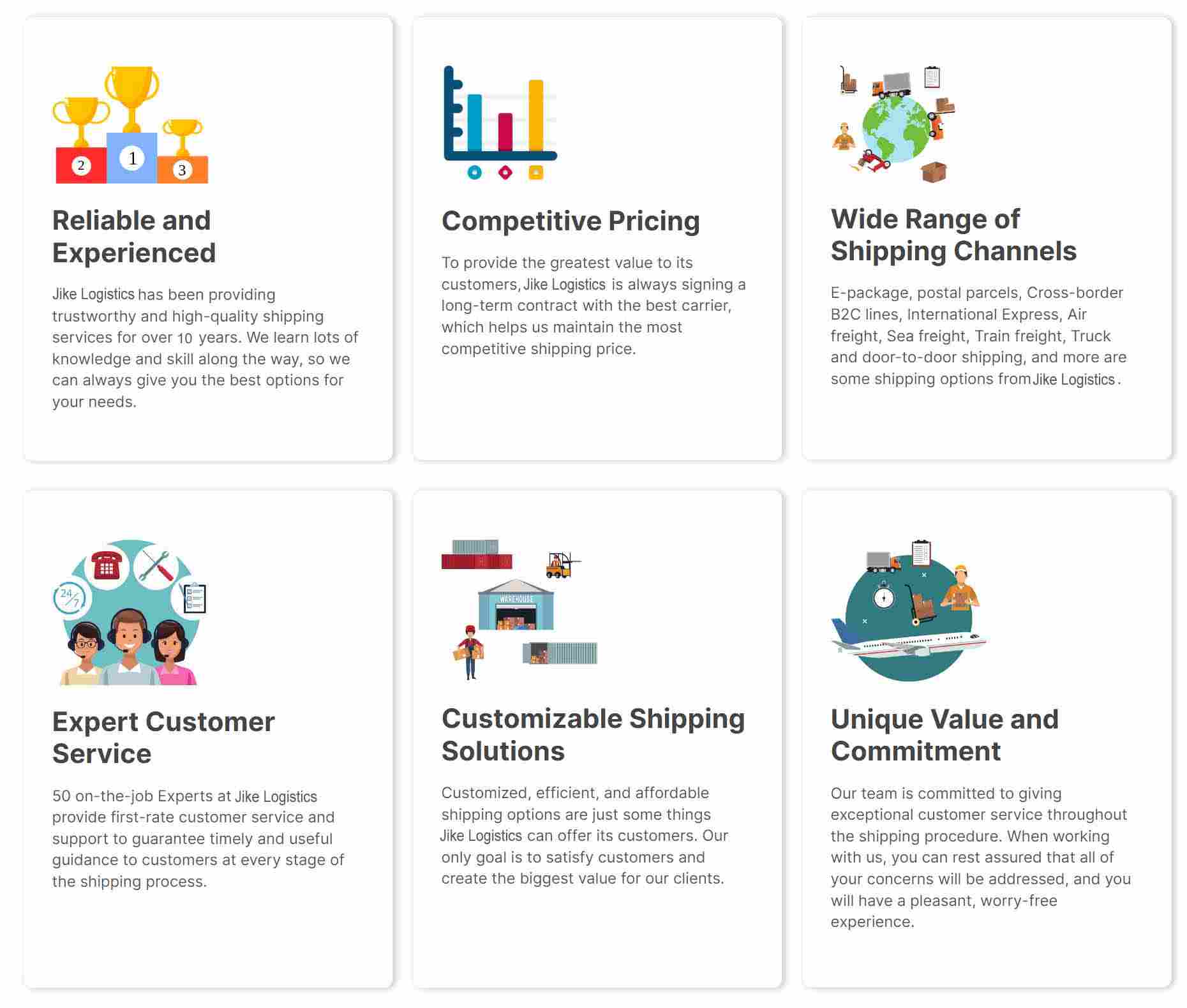 JIKE Logistics is a leading freight forwarding company in China and is the cheapest shipping company from China to Nigeria, offering comprehensive services to facilitate shipping from China to Nigeria. A reliable freight forwarder is crucial when shipping goods from China to Nigeria. Such a company usually possesses the following features:
Professional experience and expertise in shipping from China to Nigeria

Comprehensive service range: air freight, sea freight, express, door-to-door

Networks and resources

Expertise in customs clearance

Dedicated team and excellent customer service

Traceability and transparency
Conclusion
We hope this guide on "Shipping from China to Nigeria" helps you understand the transportation process between these two countries. As a leading freight forwarding agent for shipping from China to Nigeria, we have explored all transportation methods to help you choose the best one for your imports. We are one of a cheap shipping company from china to nigeria, but also reliable and professional.
If you want to know more or have other questions, feel free to contact us. Our freight experts will get in touch and assist you in finding the optimal transportation solution for your goods.
---
FAQs
1. How can I ensure the correct customs declaration for my goods?
Choose a professional freight forwarding company for support and guidance, prepare complete documents and information, accurately declare goods details, comply with relevant regulations and requirements, and work closely with the freight forwarder. These steps will help ensure smooth customs clearance and avoid potential issues and delays.
2. How can I ensure the correct customs declaration for my goods?
If your goods are detained by customs, remain calm and contact your freight forwarder. We will investigate the reasons and guide you through providing the necessary documents and proofs while actively liaising with customs.
3. How much is 1kg shipping from China to Nigeria?
The cost of shipping 1kg from China to Nigeria varies depending on the shipping company, type of goods, and service type. Generally, for total 1kg, the shipping cost ranges from USD 25 to USD 45 by DHL. If more than one kilos, shipping costs range from several dollars to 30 dollars per kilogram. It's advisable to consult the chosen shipping company for specific rates.
4. What is the fastest shipping option from China to Nigeria?
If you require fast shipping, international express services like DHL, FedEx, and UPS are typically the quickest options. They provide reliable air shipping services and can often deliver goods to their destination within a few days. For example, for urgent samples and document shipments, DHL is always the top choice. It usually takes 2-3 working days from China to Nigeria. However, fast services often come with higher shipping costs.
5. Which is the best shipping company to ship from China to Nigeria?
The choice of the best shipping company for shipping from China to Nigeria depends on various factors including the type of goods, time sensitivity, and budget. Some well-known shipping companies with established services between China and Nigeria include DHL, FedEx, UPS, and Maersk, Jike Logistics among others.
6. How do I calculate the volume weight of my goods?
When shipping goods from China to Nigeria, charges are sometimes based not on the weight of the items but on the volume weight. We use volume weight to calculate costs for shipping from China to Nigeria. If you're unsure about this calculation, please get in touch with us for further inquiries.
The formula for calculating international volume weight for air cargo is:
Length x Width x Height (in centimeters) divided by 6000 = Volume weight (in kilograms).
The formula for calculating international volume weight for express cargo is:
Length x Width x Height (in centimeters) divided by 5000 = Volume weight (in kilograms).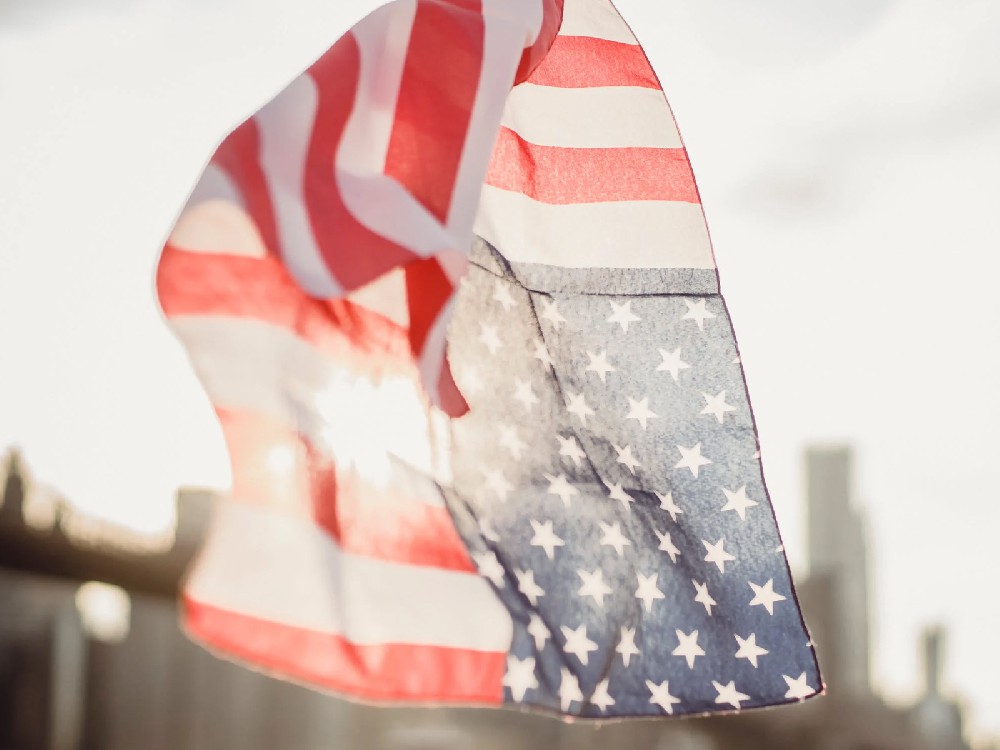 Shipping from China to the USA | We offer the best logistics solution: Air, Sea, Express, Multimodal, Door to Door, Customs Clearance, etc.
2023-06-16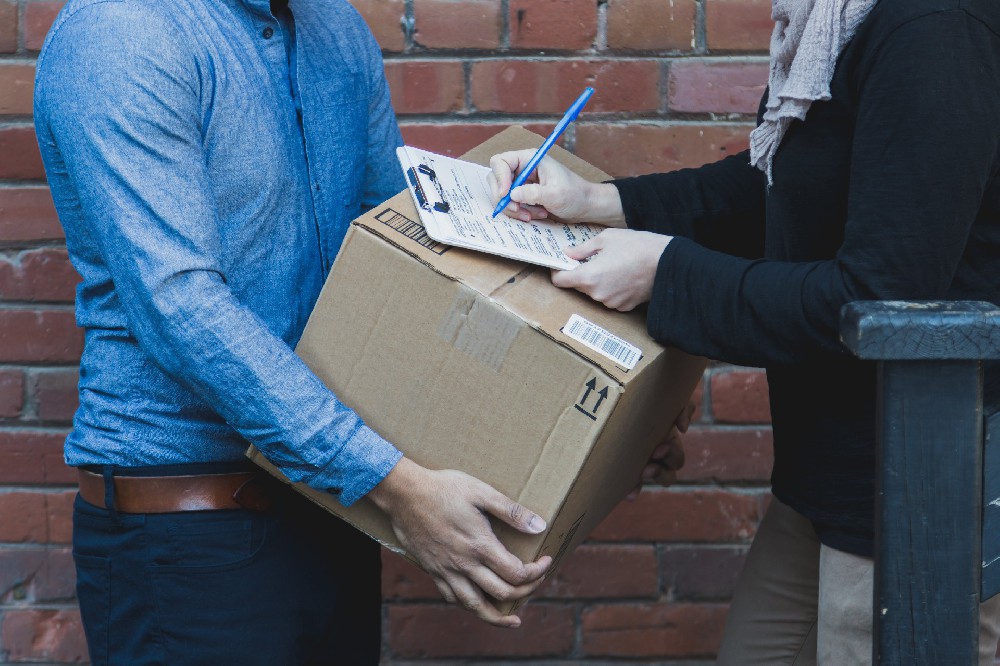 Express shipping service for small and medium parcels. Best price guaranteed, online tracking, and your parcel delivered stress-free with the help of JIKE.
2022-11-04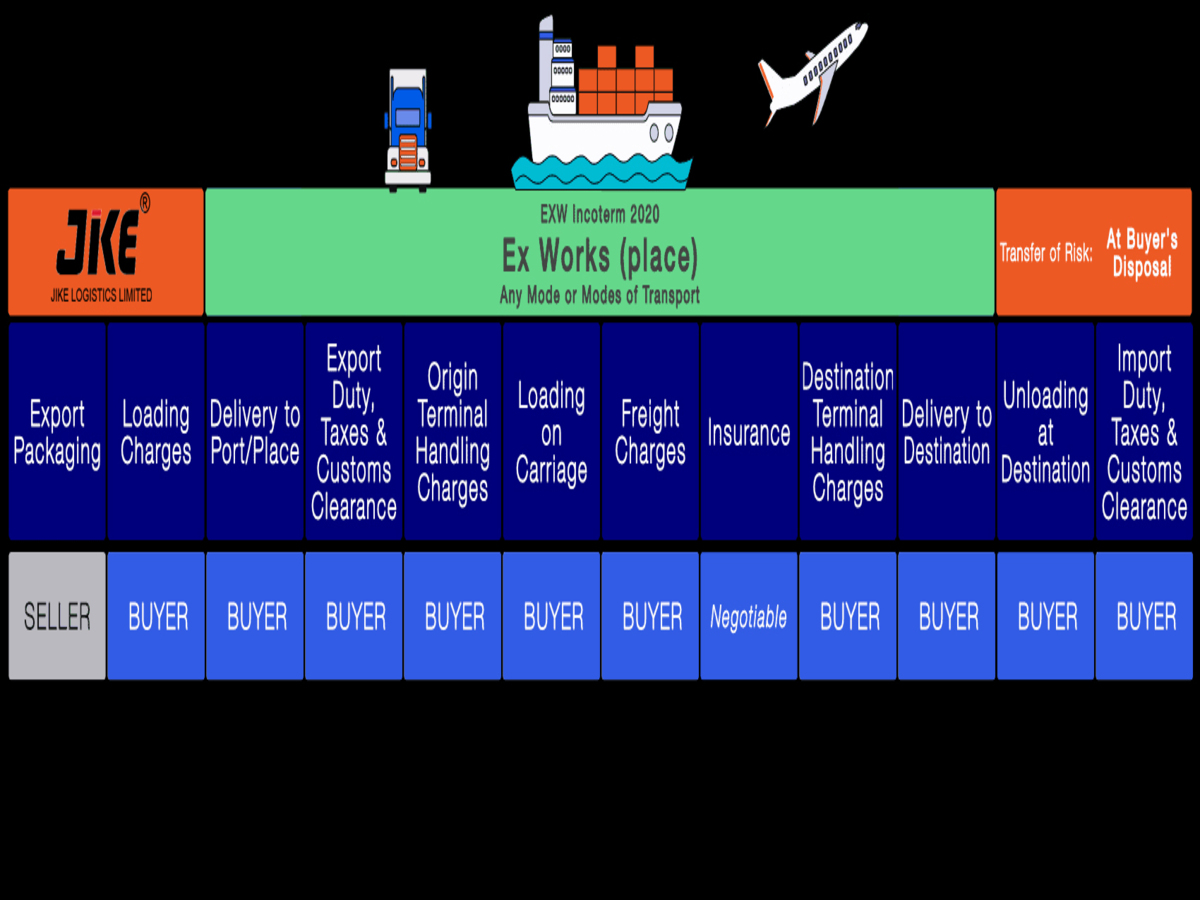 This article provides a comprehensive overview of 'Ex Works', including its definition, when to use it, and practical considerations for both buyers and sellers.
2023-08-25