Bilateral trade relations between China and Greece have developed significantly over the past few years. Cooperation between these two ancient civilizations covers many areas, including trade, commerce, culture, and tourism. Such cooperation not only helps promote the two countries economic development but also deepens mutual understanding and friendship between the two peoples.

The growth of bilateral trade relations between China and Greece brings great opportunities and potential for both countries. Sino-Greek trade relations are expected to realize more cooperation and mutual benefits in various areas.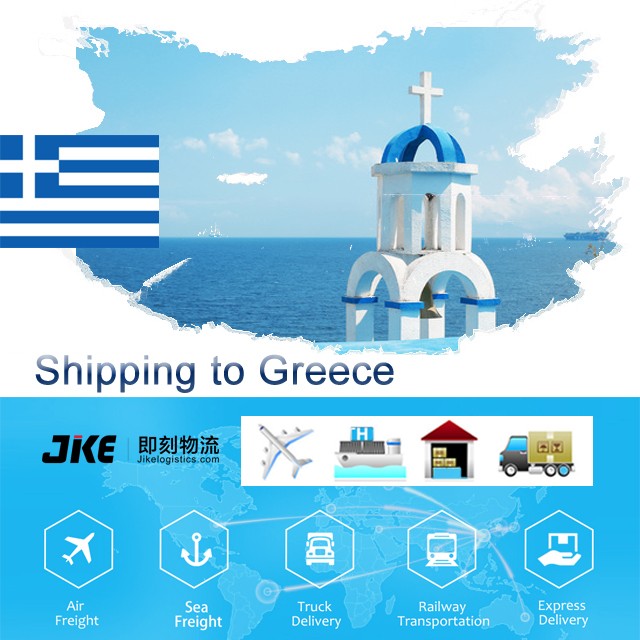 How does shipping to Greece unfold?
Planning transportation shipping to Greece from China may sound far-fetched, but it only takes sound planning and preparation to make the process easy and enjoyable. We were going to present you with some advanced planning tips to help you make a successful departure:
Step 1: You need to explore different transportation options. Carefully research the China-Greece transportation services the major shipping companies offer to find the partner that best suits your needs. China has a wide range of freight forwarders as one of the world's largest exporters. Be sure to choose a reputable, professional, and trustworthy freight forwarder so you can ship with confidence.
Step 2: Make sure you have all the required documents to Greece. Whether it's a packing list, commercial invoice, Bill of Lading or other relevant documents, you must keep them safe.
Step 3: According to the characteristics of the goods and time requirements, choose the appropriate mode of transportation. There are various transportation modes; you can select the most suitable one according to the situation.
Step 4: Packing the goods is also a critical step. Proper packaging will ensure the goods reach their destination on time and safely. Choosing suitable packing materials and methods will also affect the cost of transportation from China to Greece. It is recommended that you hire a professional team to handle the packaging of your cargo to ensure proper operation. If you choose air transportation, you also need to select the right size of packing box to ensure the safety of your shipment.
Step 5: After your shipment has been safely and securely placed, please keep an eye on the progress of your shipment and stay up-to-date with the latest developments at all times. Many freight forwarders offer online tracking systems, and we recommend you stay in close contact with the relevant team. Jike Logistics offers 24/7 support to ensure you can easily track your shipment.
With proper planning and preparation, the transportation plan from China to Greece will become smoother and more efficient.
What are the shipping options in shipping to Greece?
Several primary shipping methods are available for shipping to Greece, including sea, air, rail, and courier services. Below is an overview of the pros and cons of each method.
Sea freight
Sea freight shipping to Greece is the most cost-effective transport method. Below we introduce you the sea freight in China shipping Greece.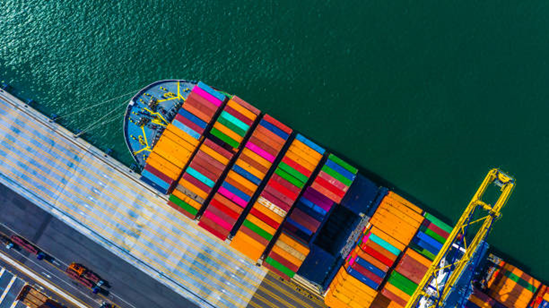 First, you must choose a reliable freight forwarder or logistics company to assist you in arranging ocean freight. They will provide professional services and help you with various formalities and paperwork.
Once you and your freight forwarder have agreed, the first task is to prepare the shipment. You need to ensure that the goods are adequately packed and that they meet the relevant shipping requirements and standards. This includes ensuring that the goods are contraband-free and that markings and labels are visible.
Next, your cargo will be shipped to the port. In China, the nearest port of origin is usually chosen. Once the shipment arrives at the port, you must submit the relevant shipping documents to the freight forwarder to complete the customs formalities and prepare the relevant documents.
Once the cargo has been successfully cleared from the port, it will be loaded onto the cargo ship and depart for Greece. You can choose between Full Container Load (FCL) or Less than Container Load (LCL) during shipping. FCL transportation is suitable for large quantities of cargo, where the whole container will be dedicated to your goods. LCL transportation suits more minor loads mixed with other customers' shipments in the same container.
Generally speaking, it takes about 30-45 days in China shipping Greece by sea, depending on the choice of departure port, arrival port, and shipping route.
Finally, when your shipment arrives at the Greek port, you must clear it through the Greek customs process. This will include paying the relevant import taxes and completing the necessary paperwork.
Main seaports in Greece
Major ports for Chinese exports to Greece include Guangzhou, Shenzhen, Shanghai, Ningbo-Zhoushan, Qingdao, and Tianjin.
Greece's main seaport:
Piraeus Port: Located in Piraeus near Athens, Piraeus is one of the largest ports in the Mediterranean. It is the main commercial port of Greece and an important international trade center, connecting European, Asian, and African routes. Piraeus Port is also an important transportation hub between the Greek islands.

Thessaloniki Port: Located in Thessaloniki, the second largest city in Greece, Thessaloniki is one of the most important seaports in Northern Greece. It is a multi-purpose port handling many cargoes, including containers, bulk cargoes, and petroleum products. Thessaloniki Port is also an important trade route connecting Southeast Europe and the Middle East.

Port of Rhodes: Located in Rhodes Town, the central city of Rhodes, it is one of the most important ports in the Aegean region. It is a significant tourism and cruise industry destination, attracting many tourists and cruise ships. The port of Rhodes is also an important hub connecting the eastern and western Mediterranean routes.

Port of Corfu: Located in Corfu, the central city of Corfu, it is one of the main ports in the Ionian Islands region. It is a crucial passenger port connecting the mainland of Greece with the Italian route.
As the most economical option in global transportation, sea freight is very competitive in cost. Ocean freight is ideally suited for the transport of all types of goods. Whether it is bulky, large machinery and equipment, or bulk cargoes that weigh more than the norm, sea freight can meet almost all cargo transportation needs. Ocean freight offers flexible transportation options. You can choose between FCL (Full Container Load) or LCL (Less Than Container Load) transportation according to your business needs.
Despite the many advantages of maritime transportation, there are some disadvantages to be aware of. Sea freight is usually the slowest mode of transportation, especially for the China-Greece route that spans half the globe. Therefore, if you have a high demand for transit time or an urgent delivery need, consider other fast shipping methods, such as air freight.
Air freight
Airfreight is a fast and safe way of transporting goods, especially for small shipments. Typically, airfreight can deliver goods to their destination within 3-8 days. For goods over 500 kilograms, air freight may not be a good choice because of the high cost, but for goods under 500 kilograms, air freight is a good choice.
It is essential to make sure you understand how billable weight is calculated before you are ready to proceed with air freight. For new shippers, air freight is billed differently than the regular, billable weight system. Learning how to calculate billable weight will help you better organize your shipment for air freight.
Understanding whether your shipment is classified as general or special cargo is also essential. Air cargo can be categorized into general and special cargo, which may require additional screening or supervision. For example, general cargo could be personal accessories such as electronics, jewelry, medications, watches, or wallets. On the other hand, special cargo may include fragile items, hazardous items (such as certain chemicals), items that require temperature control (such as seafood), and so on.
For special cargoes, please comply with the relevant safety and regulatory requirements and choose a reliable air cargo service provider to ensure your shipment can reach its destination safely and smoothly.
Express freight
Express freight from China to Greece provides convenient and fast cargo transportation services. Many well-known courier companies, such as DHL, FedEx, UPS, EMS, etc., offer comprehensive express transportation services shipping to Greece from China.
Courier shipping may be one of the most expensive options, but its speed is unmatched. If you have time-critical needs and the weight of your shipment is small, less than 200 kilograms, then choosing a courier service for shipping to Greece is a good choice.
When you choose express shipping to Greece, the following suggestions will be helpful to you:
Choose a reliable courier: DHL, FedEx, UPS, and EMS are reputable international couriers with extensive experience in cargo transportation and offer comprehensive tracking and customer service.




Logistics options: Depending on the type, weight, and timeframe requirements of your shipment, you can choose from various logistics options. This can include fast air freight or more economical sea freight, depending on your priorities and budget.




Customs Clearance at Destination: In express shipments, cross-border transportation is involved, so customs clearance procedures at the destination are required. Ensure you provide clear and accurate information about your shipment and the documentation for a smooth customs clearance process.




Shipping Time and Cost: Shipping time and cost vary with each courier company. When choosing a courier provider, compare shipping times and prices of different companies to choose the most appropriate shipping option.




Tracking and insurance: Choosing a courier company that offers tracking and insurance services ensures that you are kept informed of the progress of your shipment and are adequately covered in case of unforeseen circumstances.
You can choose your own favorite courier company or work with JIKE logistics. We offer competitive pricing, usually around 30% less than what courier service providers offer. By working with us, you can enjoy a more affordable courier service, and we are committed to providing you with a high-quality service that ensures your shipment reaches its destination safely.

Railroad freight
Currently, there are no direct rail freight lines between China and Greece. However, there is a growing rail freight network between China and Europe, one of the main routes being the China-Europe Railway Express.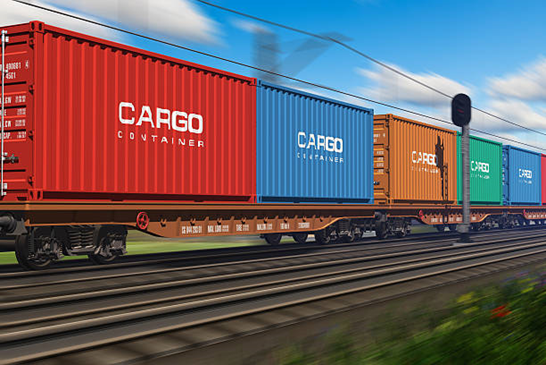 The China-Europe Liner is a rail freight transportation project initiated and promoted by China to strengthen trade and logistics links between China and Europe. These trains travel through several countries via railroad lines in Central Asia or Russia, eventually reaching various parts of Europe.
While the main route of the CEB is an east-west connection between China and Europe, it also offers a potential cargo transportation option between China and countries in Southeast Europe, such as Greece. In the current situation, if there is a demand, goods can be transported from China to one of the European terminals via the CEL and then transported to Greece via other modes of transportation, such as sea, road, or air.
China-Europa Train in China shipping Greece
The China-European railway route(Chengdu - Lodz) commences its journey from Chengdu Station, departing the country via Alashankou. It traverses through Kazakhstan, Russia, and Belarus before reaching its final destination at Lodz Station in Poland. This extensive route spans a distance of 9,965 kilometers and typically takes around 14 days to complete its journey. Following the necessary customs clearance and tax payment procedures, the shipment will be distributed across all regions of Greece.


Shenzhen "Bay Area" China-European liner to Hamburg, Germany, and radiation throughout the European Union, mainly Guangdong, Hong Kong, and Macao Bay Area and other "Made in China" to the Greek territory.
Railroad transportation from China to Greece in Europe has the following advantages:
Transparent billing: no additional fees for arriving at your destination in Greece.

Shipment Tracking: Your shipment will be equipped with full GPS tracking, and once picked up in Greece, we will provide you with a UPS or FEDEX courier number for tracking.

Short transportation time: the transportation time from Chengdu to Warsaw is 14 days from the start of the train; after the pickup and customs clearance, the estimated time for delivery to Greece using UPS is 2-3 days.

Low transportation costs: Compared with air transportation, the freight cost of rail transportation is only 1/4 to 1/3 of the cost of air transportation.

The line is mature and stable: it departs on time and is unaffected by weather and other factors.

Suitable for the type of cargo: railroad transportation is ideal for high-value-added products, urgent orders, and products with high turnover requirements.
Selection of FCL and LCL
Train freight is usually transported in containers. When choosing between Full Container Load (FCL) or Less-than-Container Load (LCL), you need to make a judgment based on the quantity of your goods and your budget.
Less-than-Container Load (LCL) transportation is used for small shipments or when airfreight is too expensive. Since the number of goods is less than the loading capacity of one container, LCL shipping costs are less than full container shipments. However, it is essential to note that there may be a short wait time due to the need to consolidate and de-consolidate your shipment with other shipments. If you are okay with sharing space with other companies' shipments, LCL shipping offers an affordable option for transporting smaller quantities.

Full Container Load (FCL) transportation is used when the quantity of goods is at least up to the loading capacity of one container. If you have less than one container, consider using FCL transportation or bundling multiple orders into one container. LCL shipping is relatively cheaper because you only pay a fixed fee for the container rather than being billed based on the volume of your goods. In addition, because you have the entire container, FCL shipping may take less time to pass through customs, as there is no need for complicated unpacking operations.
Rail freight is extensive regarding the types of goods that can be transported. Whether it is a variety of items such as pallets, cartons, or perishable foods, they can all be transported by rail. Rail services can also handle specialized items that must be transported under special temperature conditions. Railway transportation also provides solutions for intricate and voluminous commodities that pose challenges in terms of loading onto airplanes or vessels.
The flexibility of railroad freight transportation makes it a viable option for many cargo types. Railroad transport has unique advantages over other modes of transport in handling bulk cargo and transportation over long distances. Railroad lines cover a wide area and connect many countries and regions, which makes it possible for goods to cross the borders of different countries and regions for transnational transportation.
However, special attention needs to be paid to the fact that not all items are suitable for transportation by rail. There are restrictions and embargoes on certain items imposed for security and legal reasons. For example, knives, weapons, flammable, explosive, toxic products, and items whose export is expressly prohibited by the State cannot be transported by rail. These restrictions are intended to ensure the safety of the transportation process and compliance with the relevant regulations.
TIPS
When choosing rail freight as your mode of transportation, it is recommended that you know and comply with the relevant shipping regulations and embargoes beforehand to ensure that your shipment meets the requirements and can be transported safely and smoothly. It is possible to work with a logistics company or transportation agent with the expertise and experience to provide accurate information about the restrictions on your items and help you choose the proper mode of transportation.

How much does it cost to ship to Greece
Sea freight costs
On average, port-to-port sea freight from China to Greece costs $5-50 per cubic meter, and shipping a container to Greece costs $2,100-3,500.
The ocean freight cost of shipping to Greece depends on several factors, including the size of the container, the destination it will be delivered to, and the type of shipping company you use. If you are shipping a small container, you can expect to pay less than $2,000. You may have to pay $3,000 if you send an enormous container.
Air transportation costs
The average cost of international airfreight airport-to-airport from China to Greece is around US$3-7 per kilogram.
Rail transportation costs
Rail freight station-to-station from China to Greece averages around $2-3 per kilogram.
Express transportation costs
Each courier company's offer differs from mainstream international courier companies, such as DHL, FedEx, UPS, and EMS. However, on average, the shipping cost is US$5-10 per kilogram.
JIKE Logistics offers very competitive rates to our customers from Greece. We are committed to helping our customers find the best transportation option for their products. Fill out our simple form to get an instant estimate for all available shipping options between China and Greece. We will ensure that we provide our customers with accurate and fast calculations.
How long does it take in China shipping Greece
| | |
| --- | --- |
| Type of transportation | Time (days) |
| Sea freight | 30-45 |
| Air freight | 4-8 |
| Railroad freight | 17-22 |
| Express freight | 3-7 |
What does Greece import from China?
China's exports to Greece mainly include:
Electromechanical equipment: China is one of the world's largest manufacturers of electromechanical equipment, exporting industrial equipment, machine parts, and electronic products to Greece.

Textiles and clothing: China is the world's leading exporter of textiles, exporting all types of textiles, clothing, and home textiles to Greece.

Communications equipment: China's communications technology and equipment are competitive globally. China exports mobile communication, satellite, and network equipment to Greece.
In addition to the significant commodities listed above, the two sides have also engaged in extensive trade cooperation in other areas. For example, Chinese construction companies are involved in Greek infrastructure projects, including ports, highways, and urban rail transit. Meanwhile, China also exports steel, chemical products, home appliances, and consumer electronics to Greece.
Customs clearance process in Greece
If you are planning to ship goods from China to Greece, here is some crucial information on the customs clearance process in Greece for your reference:
First, get all the required documents, including commercial invoices, packing lists, and bills of lading. It is essential to ensure that you have these documents to ensure the customs clearance process goes smoothly.

Subsequently, you'll be required to fill out a customs declaration form. This form asks for detailed information about the goods, covering the category, quantity, and value. You will also need to provide personal and company information.

Once you have completed the form, submit it to the Greek Customs authorities. They will review the form and assess whether any taxes or duties must be paid. A release order will be issued if all goes well, allowing your goods to clear customs.
If there are problems with documentation or distress over the payment of taxes and duties, Customs has the right to suspend the goods until the issue is resolved.
Please note that Greece prohibits the importation of certain items such as military equipment, hazardous and flammable liquids, pornographic materials, and goods subject to CITES. Therefore, please ensure that the products you import comply with Greek regulations. For certain products, you may need to obtain a special license.
Therefore, ensuring everything goes smoothly before the items are shipped is essential. We recommend that you seek the assistance of a customs broker in Greece. They will take care of the customs formalities for you and ensure the smooth entry of your goods into Greece. If you choose to use the DDP method of transportation, the customs broker will take care of the customs clearance.
Tariffs and rates
Both individuals and commercial entities are required to pay import duties and taxes when importing goods from non-EU countries in Greece. Import duties and taxes are calculated based on the CIF (Cost-In-Foreign) price.
Import tariff rates in Greece vary between 0% (e.g., books) and 17% (e.g., Wellington boots). Certain goods such as laptops, cell phones, digital cameras, and game console consoles are exempt from duty. Specific goods may be subject to additional duties, which are charged according to the country of origin; E.g., bicycles made in China are subject to a further 48.5% anti-dumping duty.
The VAT rate on imports in Greece is 23%. However, specific goods such as books are eligible for a reduced VAT rate of 6.5%. The formula for calculating VAT in Greece is Greek VAT = VAT rate x (CIF price + import duties).
Greece has set a threshold for import duties, and exempts imported goods from import duties when their value (FOB price) does not exceed 150 euros. However, VAT is still payable. An excise tax is also expected for certain goods (e.g., tobacco products). There are also additional customs fees for inspection, validation, and testing of imported goods.
To avoid paying unnecessary Greek customs VAT and duties, it is advisable to seek the assistance of a customs broker. They will assist in completing the customs clearance formalities and ensure that you pay the exact amount of taxes and duties.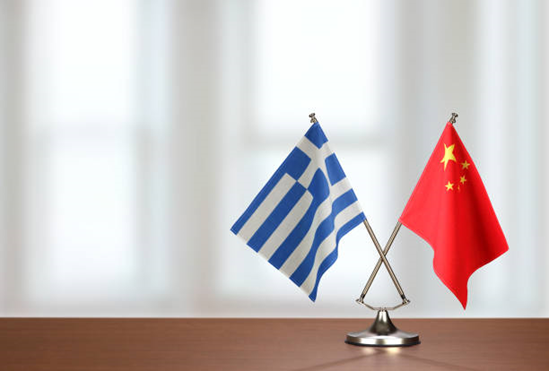 Preparation of necessary documents for shipping to Greece
For transportation of goods from China to Greece, the following documents are usually required:
Commercial Invoice (Commercial Invoice): A commercial invoice is a document that gives a detailed description and value of the goods being traded. It contains information about the goods' name, quantity, price, and payment terms.

Packing list (Packing List): Packing list details the list of goods in each parcel or container, including the number of commodities, weight, size and packaging methods, and other information.

Contract of Carriage/Bill of Lading: The Bill of Lading is a document issued by the carrier (airline, ocean carrier, or freight forwarder) to the owner of the goods, certifying that the goods have been delivered to the airline and recording the details of the goods and the terms of carriage.

Certificate of Origin: A certificate of origin is a document that certifies the source of goods. A certificate of origin may be required for certain goods to qualify for specific tariff preferences or to meet import requirements.

Import License: A Greek import license may be required depending on the nature and purpose of the goods. The relevant Greek authorities or agencies usually issue these licenses.

Transportation Insurance Certificate: To protect the goods from loss or damage during transportation, it is recommended to purchase transportation insurance and provide the corresponding insurance certificate.
In addition, depending on the goods' characteristics and the destination's requirements, other documents may be required, such as sanitary and quarantine certificates, special permits, etc. It is recommended to have a detailed consultation with the freight forwarder or the relevant authorities before transporting the goods to ensure that you have prepared all the necessary documents and certificates.
DDP Shipping to Greece with Jike Logistics
We proudly present our comprehensive and trustworthy JIKE DDP shipping to Greece—a solution designed to seamlessly transport cargo from China to destinations worldwide. With JIKE DDP, we take care of every step of the shipping process, including customs clearance, duty payments, and door-to-door delivery. Our range of transportation options, including air, sea, rail, and truck freight, caters to your specific needs, and we default to Less-than-Container-Load (LCL) shipments for added flexibility.
At Jike Logistics, we guarantee a smooth and efficient shipping process from our warehouse in Shenzhen, China, right to your receiving address. We collaborate closely with renowned express companies such as UPS, FedEx, and DHL to ensure the secure and punctual delivery of your cargo, whether it's destined for Amazon FBA warehouses, business addresses, or personal residences.
---
JIKE DDP Shipping to Greece: Making Hellenic Shipping Hassle-Free.
The Best Part is, there is No Need for You to Worry about Paying Duties and Taxes!
---


DDP Sea Shipping to Greece
We provide both Less-than-Container-Load (LCL) and Full-Container-Load (FCL) options to accommodate shipments of various sizes. With an extensive network of partners and carriers, we ensure timely and efficient delivery of your cargo.
FOR REFERENCE ONLY:
DDP SEA

Weight Level

21KG+
101KG+
Courier

Courier pick up time

(excluding inspection and vessel and customs clearance delays)

Delivery Days
Greece DDP Cost
around 3.45/KG
around 1.99/KG
UPS/FedEx

35 days

( after vessel departs )

2-5 working days


Comprehensive customs clearance and duty payments

Real-time shipment tracking

Flexible shipping schedules

Support for oversized and specialized cargo

Competitive pricing
DDP Air Freight & Express DDP to Greece
Experience the speed and efficiency of our DDP Air Freight service, ideal for transporting goods quickly and effectively from China to global destinations. Through close collaboration with major airlines and cargo carriers, we offer competitive rates and expedited delivery times. This service is perfect for time-sensitive shipments and high-value products.
FOR REFERENCE ONLY:
DDP AIR-General goods

Weight Level

22KG+
51KG+
71KG
101KG
Courier

Courier pick up time

(excluding inspection and flight and customs clearance delays)

Delivery Days
Greece DDP Cost
around 6.99/KG
around 5.69/KG
around 5.45/KG
around 5.20/KG
UPS/GLS

6-8 working days

( after flight departs )

4-5 working days
DDP AIR-Goods with batteries

Weight Level

22KG+
51KG+
71KG
101KG
Courier

Courier pick up time

(excluding inspection and flight and customs clearance delays)

Delivery Days
Greece DDP Cost
around 7.99/KG
around 6.49/KG
around 6.20/KG
around 6.05/KG
UPS/GLS

6-8 working days

( after flight departs )

4-5 working days
Key features of our DDP air in China shipping Greece:
Expedited customs clearance and duty payments

Global coverage with trusted airline partners

Priority and economy options to fit your budget

Special care for fragile and valuable shipments

Real-time shipment tracking
DDP Rail Freight to Greece
Opt for our eco-friendly and cost-effective DDP Rail Freight service as an alternative to air and sea shipping. Linking China to major European cities, this service strikes a balance between cost and transit time. It's particularly suitable for large-volume shipments requiring an economical mode of transportation.
FOR REFERENCE ONLY:
DDP Rail

Weight Level

21KG+
101KG+
Courier

Courier pick up time

(excluding inspection and train and customs clearance delays)

Delivery Days
Greece DDP Cost
around 3.5/KG
around 2.19/KG
UPS/FedEx

30 days

( after train departs )

2-5 working days


Key features of Jike's DDP Rail shipping include:
Seamless customs clearance and duty payments

Regular and reliable rail schedules

Secure and climate-controlled containers

Environmentally friendly shipping option

Competitive pricing for large-volume shipments
Additional Services for an Enhanced Shipping Experience
Cargo Pickup from the Factory

Cargo Consolidation

Distribution to Multiple Addresses

Labeling, Inspection, and Repackaging of Goods

Warehousing

Cargo Insurance

Product Restrictions and Guidelines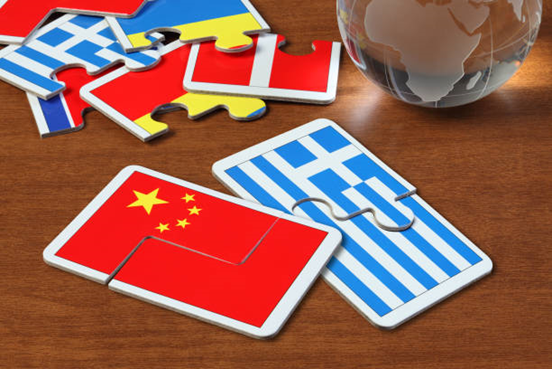 JIKE DDP shipping to Greece Process: 8 Steps to a Seamless Shipping Experience
Our JIKE DDP shipping to Greece process is designed to ensure a seamless, end-to-end shipping experience:
Initial Quotation

Our team provides a transparent quotation based on your shipment's specifications, covering every aspect from pickup to delivery.

Cargo Pickup

We coordinate with your supplier to schedule cargo pickup directly from the factory or warehouse.

Delivery to Our Warehouse

After pickup, we transport your goods to our secure warehouse for further processing, based on your requirements.

Measurement

We measure your shipment's dimensions and weight to calculate the chargeable weight and provide accurate invoicing.

Final Invoicing + Payment Confirmation

Upon completing necessary steps, we provide a final invoice reflecting the accurate cost. Once payment is received, we proceed with export and import clearance.

Export and Import Clearance

Our experienced team handles all customs formalities, documentation, and compliance with relevant regulations.

Transportation

We transport your cargo to its destination based on your chosen method, leveraging our network of carriers and partners.

Final Delivery

Upon arrival at the destination, we coordinate final delivery to your specified address, completing the door-to-door process.
Trust in Jike Logistics's Expertise. By entrusting your shipping needs to Jike Logistics's DDP shipping to Greece, you're ensured that your cargo will receive professional care at every stage of the process. We strive to make global shipping hassle-free, efficient, and reliable.
DDP shipping FAQs
What is DDP shipping?

DDP (Delivered Duty Paid) shipping encompasses the entire door-to-door process, from transportation to customs clearance and duty payments, offering a seamless experience for senders and recipients.

Is DDP shipping door-to-door to Greece?

Yes, DDP shipping is a door-to-door service, covering all steps from origin to destination.

What's the difference between CIF and DDP shipping?

CIF requires buyers to handle customs clearance and transportation after arrival, while DDP covers these aspects.


Why provide detailed goods information?

Detailed information ensures accurate customs declarations, compliant shipping, and avoids delays.

How is chargeable weight calculated in DDP Service?

Chargeable weight considers actual weight and volumetric weight (Length x Width x Height / 6000), ensuring fair pricing.

Can I calculate DDP shipping costs to Greece?

Yes, request a quote from Jike Logistics based on factors like method, destination, weight, and dimensions.

Are there weight limits for DDP shipping from China?

Weight limits depend on method and carrier requirements. Jike Logistics can provide guidance.

What are the benefits of DDP shipping from China to Greece?

DDP shipping is easy and free from hassle to you. You don't need to prepare paperworks and worry about customs clearance and delivery. Your freight forwarder can handle all the process for you.

How much does DDP shipping cost to Greece?

Costs vary based on method, destination, weight, and dimensions. Jike Logistics offers customized quotes.

Can Jike Logistics handle VAT requirements?

Yes, we work with partners to handle VAT requirements, simplifying your shipping process.

What's DDP Alibaba?

DDP Alibaba involves shipping goods bought from Alibaba platforms using DDP terms for seamless shipping.

Who pays tax on DDP shipping from China?

Under DDP, the seller covers all taxes and fees, ensuring the buyer receives goods without additional charges.

Benefits of using Jike Logistics for DDP?

Comprehensive services, wide network, competitive pricing, expertise, and 24/7 support ensure seamless shipping.

How to request a quote for DDP shipping with Jike Logistics?

Visit our website, fill the quote form, and get a competitive quote based on your requirements.

Questions about DDP shipping with Jike Logistics?

Contact our customer support via phone, email, or live chat for prompt assistance.

Can Jike Logistics help with Alibaba/Aliexpress DDP shipments?

Absolutely, Jike Logistics handles DDP shipments from Alibaba/Aliexpress platforms, ensuring efficient shipping.

Get Started with JIKE DDP
Experience JIKE DDP by Jike Logistics. Contact us for a free quote and let us handle your shipping needs seamlessly.
How can shipping to Greece reduce shipping costs?
To reduce freight costs in China shipping Greece, consider the following:
Freight Mode Choice: Choose the most economical mode of freight transportation for your shipment. Often, ocean freight is more economical than air freight, especially for bulk or large-volume shipments. If time permits, choosing ocean freight can significantly reduce freight costs.

Cargo packaging and loading optimization: Ensure cargo is packaged appropriately and securely to reduce the risk of damage and loss. Rationalize cargo space and maximize container or freight space filling to reduce wasted space and additional costs during transportation.

Finding the right freight forwarder: Compare with several freight forwarders and get quotes and services from different agents. Choose a reliable freight forwarder and ensure they are experienced and have a good reputation. They can help you optimize the routes and modes of transport for your shipments to get more competitive rates.

Bulk transportation and consolidation: Try to consolidate goods and reduce transportation costs utilizing bulk transportation or consolidation. Containerized transport is usually more economical than bulk transport because it reduces the number of loadings, unloadings, and operations.

Fee negotiation and contract management: Negotiate fees with freight forwarders, shipping companies, or logistics companies for more competitive rates and terms. At the same time, closely manage contract terms to ensure that no additional or unnecessary costs are incurred.

Cargo tracking and risk management: Track the progress of cargo transportation promptly to ensure it reaches its destination on time and avoid delays and additional costs. Purchase appropriate cargo transportation insurance to minimize potential losses and risks.
Specific freight cost reduction strategies may vary depending on the type of cargo, weight, size, distance, and market conditions. Consult in detail with a professional freight forwarder before the shipment of your goods to receive personalized advice for your specific situation.
Why do you choose to work with JIKE Logistics freight forwarding?
There are several advantages to choosing JIKE Logistics as your freight forwarder:
Professional Experience and Professional Team
JIKE Logistics has a wealth of industry experience and expertise, with strengths and skills in cargo transportation. Our professional team understands the rules and processes of international freight forwarding and can provide you with professional advice and solutions.
JIKE Logistics offers a full range of freight forwarding services. Whether your goods need to be transported by sea, air, or land, we can provide you with the right solution and help you find the best mode and route of transportation.
Global Network and Partners
JIKE Logistics has an extensive worldwide network and partners and has established close cooperation with logistics companies and airlines in various countries and regions. This enables us to provide you with worldwide cargo transportation services and ensures that your goods are transported safely and quickly from the place of origin to the destination.
JIKE Logistics understands that each customer's needs are unique, so we offer customized solutions. Whether a special requirement for a shipment, an urgent shipment, or a particular destination, they can develop the best solution for your needs and ensure that your shipment arrives on time and safely.
JIKE Logistics is committed to providing quality cargo transportation services and maintaining competitive prices. We maintain close cooperation with various airlines and logistics companies, which allows us to obtain more competitive prices and discounts for our customers.
By choosing JIKE Logistics as your freight forwarder, you can access professional services, a global network and partners, customized solutions, and competitive pricing. We will ensure that your goods are handled properly during transportation and provide accurate and timely logistics information. Whether you are an individual or a business entity, choosing JIKE Logistics will make transporting your goods easier, more efficient, and more reliable.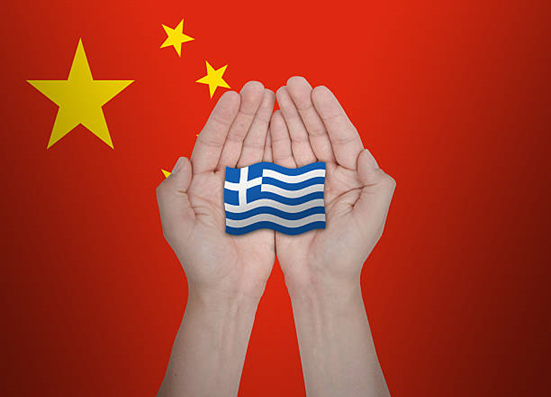 Conclusion
We understand your need for ocean freight logistics and your challenges in shipping to Greece.
As a professional freight service provider, we provide targeted information and assistance. With our experienced transportation team and professional logistics experts, we can customize a logistics solution that meets your needs.
We can provide full support and services during sea transportation in China shipping Greece, including cargo reception at the origin, packing, loading, sea transportation, customs clearance, and delivery at the destination. We will ensure that your goods are transported safely and reliably and arrive at the destination in Greece on time.
Whether you are shipping for personal or commercial shipments, we can provide personalized solutions and reliable ocean freight services. We focus on communication and collaboration with our customers to ensure that we understand your needs and operate according to your requirements.
Please get in touch with us if you have any further questions or need detailed logistics advice. Our professional team will reply soon and provide you with professional advice and support. We look forward to being your trusted transportation partner and providing quality logistics solutions.
FAQS
Q: How much is shipping from China to Greece?
A: It depends. Different kinds of shipping methods and cargo data cause different shipping costs, average USD 1.99-USD 10 per kilo.
Q: Is it possible to under-declare import duties when Greece declares them?
A: The Greek customs declaration of the value of imported goods can be low telegraphic, but it is not recommended to declare too quiet; there will be a penalty for claiming too low. The credit of the importer will be affected.
Q: What is the cheapest way to ship from China to Greece?
A: From China to Greece, sea freight is the cheapest option. But FCL and LCL prices are different; which is most suitable for your situation will depend on the specificity of the particular shipment.
Q: What is the starting point for Greek tariffs?
A: Import duties in Greece have a threshold, and imported goods up to a value of 150 euros are exempt from customs duties, but VAT is still levied.
Q: Is Alibaba shipping to Greece?
A: While Alibaba itself does not provide shipping services, they often offer a variety of shipping options through its logistics partners. You can also let Jike help you ship goods from Alibaba.
Q: Can I use Jike Logistics for customs clearance only?
A: Jike Logistics offers a comprehensive DDP and DAP solution, including customs clearance, not standalone customs clearance services, streamlining your shipping.
Q: Can Jike Logistics assist if I'm not in China?
A: Yes, 70% of our clients are not in China. We can manage shipments from suppliers even if you're not in China, making the process seamless.
Q: Where are Jike Logistics's warehouses in China?
A: We have warehouses in key cities such as Shanghai, Shenzhen, and more, facilitating efficient shipping.
Q: What does it costs to ship a full container from China
A: 20GP might cost around USD 2100, while 40GP/40HQ might cost USD 3500
Q: What is the fasted way to ship from China?
A: DHL and UPS, door-to-door might take as fast as 3 working days! But it is expensive.
Q: How long do packages from China stay in Customs?
A: The additional time required could span days to weeks, even potentially months. In the event of customs congestion, the process of customs clearance may be significantly prolonged. Moreover, if there are any concerns regarding the legitimacy of your package, the duration of customs clearance might be further extended.




Occasionally, inaccurate or faulty documentation can contribute to customs delays when shipping goods from China to Greece.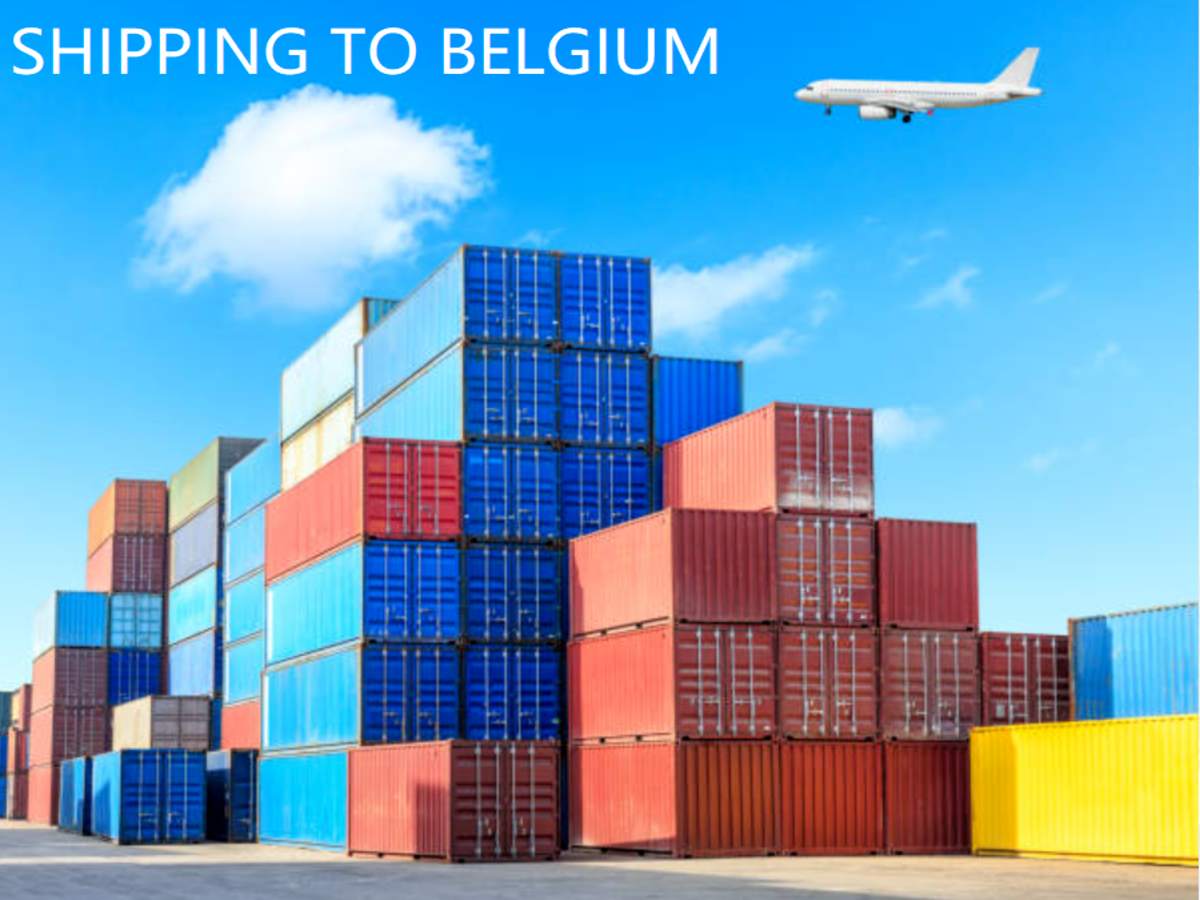 It will guide you on shipping to Belgium from China. Jike is a professional freight forwarder in Amazon FBA Belgium shipping, sea freight and air freight.
2023-08-18