"Best Freight Forwarders in Chicago"
Chicago, a pivotal hub in global trade, boasts a thriving logistics industry. Explore our curated list of the city's top 10 logistics companies. From efficient freight forwarding to advanced warehousing solutions, these firms play a crucial role in ensuring seamless supply chain operations. Get insights into their services, specialties, and contributions to Chicago's dynamic economic landscape. Discover how they drive the city's position as a key player in logistics.
If you are looking for a reliable freight forwarder in Chicago, you have come to the right place. Here, you can find the best freight forwarders in the United States. Whether looking for a Chicago freight forwarder or a freight forwarder in another city, this directory will always help you find the best freight forwarding partner.
If you need a professional freight forwarder to help you with transportation from China to Chicago, you can contact JIKE Logistics directly. We will surely save your transportation costs from China to Chicago.
2023 Chicago Freight Forwarders Ultimate List
Air Ground Logistics, Inc. (AGLI)

Spring Lake Executive Campus - Phases I & II, 1037 Hawthorne Drive, Itasca, IL 60143 USA

Freight Forwarders in Chicago

Air Ground Logistics, Inc. (AGLI) services include air and expedited ground transportation. AGLI provides hassle-free transportation through experienced and friendly staff. The partners and staff come from transportation backgrounds.
All Miles Transport LLC

300 Knightsbridge, Suite 122, Lincolnshire, IL 60069

Freight Forwarders in Chicago

All Miles Transport LLC provides integrated logistics solutions for U.S. and international clients. They offer drayage services covering U.S. ports and rail terminals; cargo pickup/delivery services to U.S. airports; trucking throughout the U.S.; and warehousing, transloading, and distribution in the Chicago area.
BDG International, Inc.

840 Tollgate Road, Elgin, IL 60123, USA (Headquarters located in Illinois near Chicago)

Freight Forwarders in Chicago

BDG International, Inc. is a full-service freight forwarder and U.S. customs broker. They can import/export from anywhere in the US and around the globe. Their services include IATA, FMC, CHB, NVOCC, import, export, free trade zones and trade counseling. They specialize in quoting and shipping project cargo, oversized cargo and break bulk.
JIKE LOGISTICS LIMITED

Unit 1301, Tower B, Shenzhen-Hong Kong Logistics Town, Nanshan District, Shenzhen, Guangdong, China

Freight Forwarder: Freight from China to Chicago

Unlike other logistics companies, Jike specializes in providing comprehensive shipping services from China to Chicago, making it the top choice for your imports from China. They have meticulously crafted an extensive logistics network tailored to meet the diverse requirements of customers in Chicago. Their offerings encompass air, sea, and express freight solutions, along with professional warehousing, packaging services, convenient home delivery, and more.

At present, a remarkable 42% of Jike's dedicated team members possess over a decade of experience in the realm of freight transportation from China to Chicago. They have successfully managed a multitude of shipping projects and have collaborated with various foreign trade corporations based in China. Irrespective of the nature of your cargo, your preferred shipping method, or the ultimate destination of your shipment, their team of experts is well-equipped to fine-tune the optimal shipping strategy for you when it comes to shipments originating in China.



Bellair EXPEDITING

3713 25th Ave., Schiller Park, IL 60176, United State of American

Freight Forwarders in Chicago

Bellair's services are built around the unique needs of each customer. They can help you determine the best strategy for getting your shipment where it needs to be. Bellair operates secure, temperature-controlled warehousing facilities near airports throughout the U.S. for storing your inventory. When you need a specific part or product shipped anywhere in the world, call, fax or email them.
Cadence Premiere Cargo Inc.

2250 S Chicago Street (Unit B), Joliet, IL 60436, USA

Freight Forwarders in Chicago

Cadence Premiere Cargo is a LTL transportation company that has grown to become a full-service logistics provider. With over 300 new tractor-trailers and trailers of all types, we are among the country's top 10% of asset-based logistics companies. They offer various logistics services including warehousing, supply chain management and operations optimization.
Camelot Company

9865 W. Leland, Schiller Park, IL 60176-1303, USA

Freight Forwarders in Chicago

Camelot's primary business is inbound customs brokerage services. They hold an FMC license for the sole purpose of assisting with imports. They can counsel and advise importers on issues such as classification, valuation, country of origin marking, binding rulings and import regulations.
Clutch Global Logistics, Inc.

555 Waters Edge, Suite 150, Lombard, IL 60148, United State of American

Freight Forwarders in Chicago

Clutch Global Logistics, Inc. As an IAC and IATA-certified freight forwarder, we have contracts and slots with all major airlines. As an NVOCC and registered OTI, numerous departure options, sailing options and pricing options are available for FCL and LCL services. A complete service for ground transportation needs within the United States. We can meet your needs whether it's FTL, LTL, or local pickup and delivery.
Edward J Zarach Associates d/b/a/ EZI Logistics

650 Supreme Dr, Bensenville, IL 60106-1100 USA

Freight Forwarders in Chicago

Associates provides clients with logistics services tailored to meet their specific needs. These services include: international and domestic transportation services, U.S. national customs clearance services, import and export cargo consolidation, export packing and crating services, warehousing and distribution services, project cargo management, and customs and international trade consulting services.
F.A.R Logistics Inc.

6600 S Melvina Ave Suite #104A Bedford Park IL 60638

Freight Forwarders in Chicago

FAR Logistics Inc. is a leading 5PL (fifth-party logistics) provider. They specialize in providing end-to-end transportation management services including route optimization, carrier selection, and shipment tracking for various industries. They aim to streamline transportation operations, reduce costs and improve delivery reliability. With their strategically located warehouses and state-of-the-art facilities, they provide secure and efficient warehousing solutions. Our advanced inventory management system ensures real-time visibility and control of your inventory.
FAQs
What does a freight forwarder do?
Freight forwarding is the field I work in, where we provide crucial intermediary services in international logistics and shipping. We specialize in coordinating and facilitating the transportation of goods from one location to another, typically involving cross-border transactions.
Our primary responsibilities include handling a substantial amount of paperwork such as customs documents, bills of lading, and invoices. We also assist with customs clearance procedures, ensuring that goods comply with the regulations and requirements of both the exporting and importing countries, including handling duties and taxes.
We arrange various modes of transportation, including air, sea, rail, or road, to ensure smooth transit of goods from the point of origin to the final destination. This involves booking cargo space, ensuring proper loading and securing of goods, and ensuring that goods are packaged and labeled according to international shipping standards.
We also take responsibility for arranging cargo insurance to protect against potential loss or damage during transit. We provide or arrange for warehousing and storage services if goods need temporary storage.
Throughout the transportation process, we offer tracking and tracing services, allowing shippers and consignees to monitor the progress of their shipments in real time. Additionally, we assess potential risks associated with shipping routes, transportation modes, and storage facilities, and provide recommendations to mitigate these risks.
Maintaining close communication with our clients is also crucial to our work. We provide information updates and address any concerns that may arise during the transportation process. Furthermore, we stay informed about international trade regulations, sanctions, and import/export restrictions to ensure compliance with legal requirements.
In summary, as freight forwarders, we aim to ensure the efficient and secure delivery of goods to their destination while ensuring compliance with all relevant regulations, facilitating the smooth flow of global trade.
How do I find freight forwarders in Chicago?
To find a suitable freight forwarder in Chicago, you can follow these aspects:
Industry Referrals: Ask your colleagues, suppliers, or clients for recommendations. They may suggest experienced freight forwarders.

Logistics and Trade Shows: Attending logistics and trade shows is a great way to meet logistics service providers, including freight forwarders.

Professional Organizations and Associations: Some industry associations and organizations provide lists of members, including experienced freight forwarders. Visit their websites to find forwarders that meet your needs.

Inquiries and Comparisons: Contact multiple forwarders about their transportation solutions, costs, and services for your goods. Compare the quotes and services of different forwarders to choose the one that best suits your needs.

Review and Ratings: Learn about client reviews and ratings for potential forwarders to understand their service quality and reputation.

Check Qualifications and Licenses: Ensure the selected forwarder has the necessary licenses and qualifications to guarantee they can provide the required services.

Face-to-Face Meetings and Visits: If possible, meet with potential forwarders or conduct on-site visits to understand their operations, team capabilities, and facilities.

Formal Contract Signing: After selecting a suitable forwarder, sign a formal contract that clearly outlines the responsibilities and obligations of both parties to avoid potential disputes.
When choosing a freight forwarder, conduct thorough research and comparisons to ensure you select a reliable partner that meets your needs.
What is a freight forwarder fee?
Freight forwarding fees are charges we collect as a freight forwarding company to provide logistics and shipping services. These fees encompass a range of services and support we offer to ensure smooth transportation of goods from origin to destination.
Freight forwarding fees may include the following aspects:
Document Handling Fees: Involving the preparation and processing of customs documents, bills of lading, invoices, and more.

Customs Clearance Fees: Covering the handling of customs procedures, payment of duties, and taxes.

Transportation Arrangement Fees: Including services like booking cargo space, arranging loading and securing goods.

Insurance Fees: If additional cargo insurance is required, this may be included.

Warehousing and Storage Fees: We may provide or arrange corresponding warehousing services if goods need temporary storage.
These fees may vary depending on our pricing strategy and the range of services provided. When selecting us as your freight forwarder, it's important to understand our fee structure and ensure that all charges are clearly outlined in the contract to avoid any unnecessary disputes or misunderstandings. Additionally, you may compare with multiple freight forwarding companies to find the partner that best fits your needs and budget.
Who is the best freight forwarder shipping from China to Chicago?
JIKE Logistics is a highly acclaimed freight forwarding company known for its outstanding international logistics and transportation services from China to Chicago. They offer efficient and reliable logistics solutions worldwide, covering various transportation modes including sea, air, and land.
With a wealth of industry experience and a professional team, JIKE Logistics is equipped to handle a wide range of cargo types and scales, from small quantities to large-scale projects. They prioritize customer needs and provide customized services to ensure the safe and timely delivery of goods globally.
Moreover, JIKE Logistics strongly emphasizes technological innovation, employing advanced logistics management systems and tools to enhance visibility and efficiency in the transportation process. Their customer service team is also highly praised, ready to offer support and solutions to clients.
In summary, JIKE Logistics is a highly trusted freight forwarding company worth considering if you are searching for a high-quality logistics partner. However, the best freight forwarder depends on your specific needs and circumstances, so it is advisable to compare and consult with multiple forwarders before deciding.
Learn more about Jike Logistics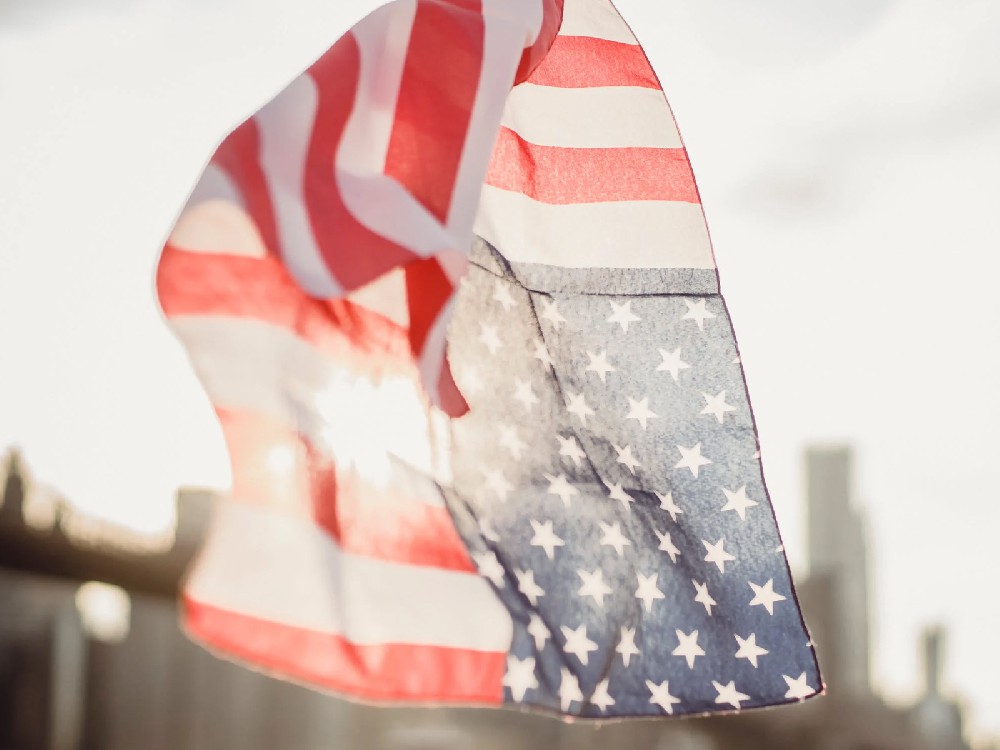 Shipping from China to the USA | We offer the best logistics solution: Air, Sea, Express, Multimodal, Door to Door, Customs Clearance, etc.
2023-06-16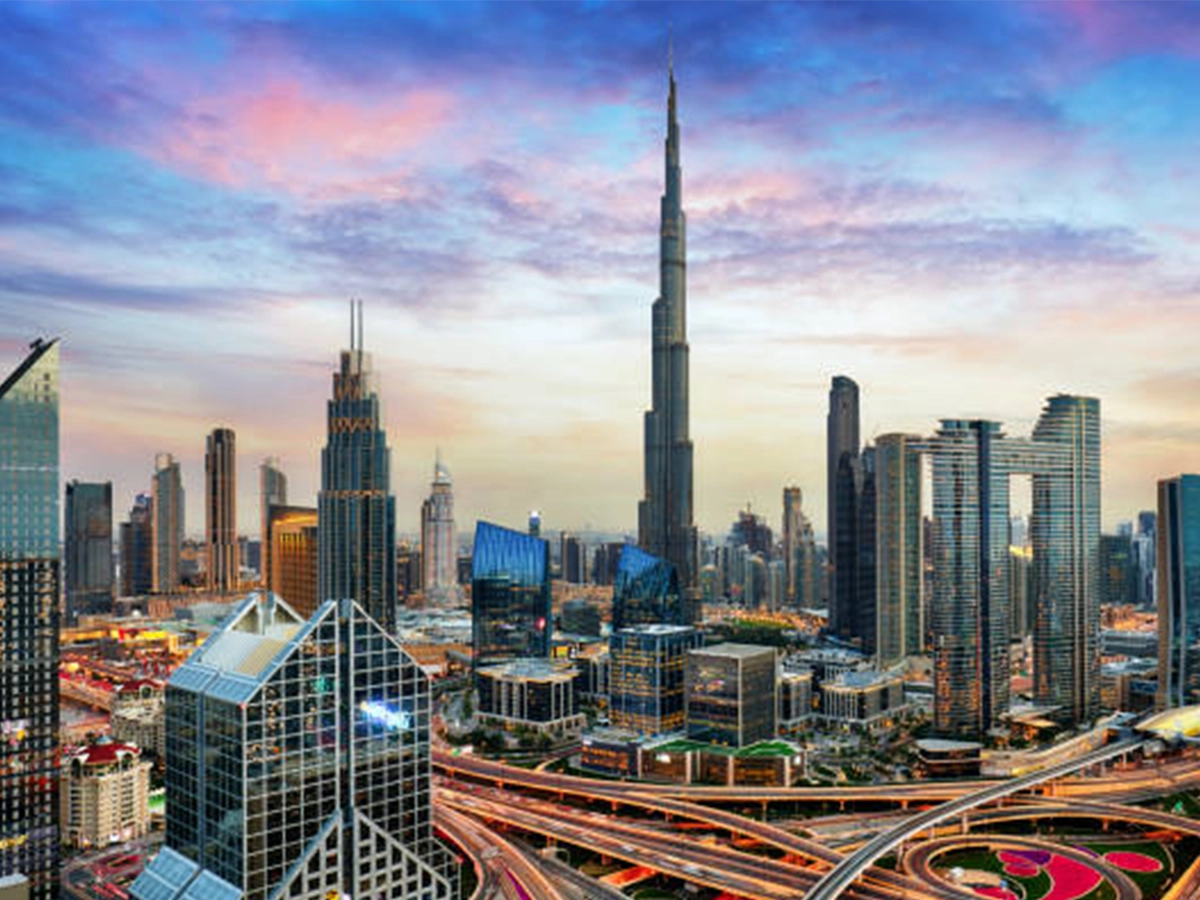 Are you looking for freight forwarders in Dubai? This guide will help you find top ten freight forwarders in Dubai!.
2023-10-19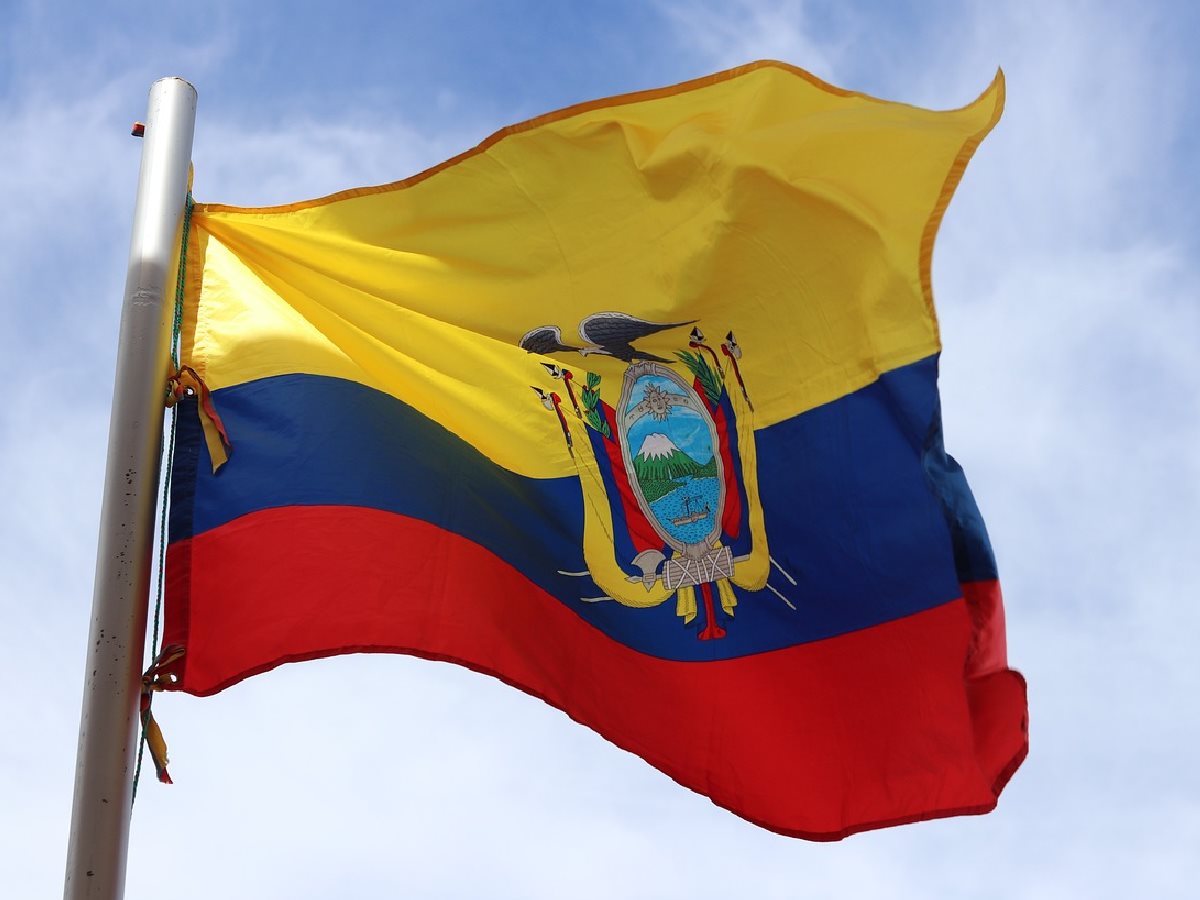 Frequently Asked Questions related to Shipping to Ecuador, we got all the answers! We are a professional freight forwarder dedicated to providing tailored shipping solutions.
2023-10-12