As one of the largest cities in the world, Dubai can be considered a leader in infrastructure and growth. It is a production and manufacturing center for a wide range of items and an unparalleled logistics hub. In this thriving place, freight forwarders in Dubai are like brilliant stars who bring unlimited benefits to Dubai's people. With this article's help, you can learn about the best freight forwarders in Dubai and their matters needing attention.

These best freight forwarders can help you get your products to the desired location on time in Dubai, and they offer a wide range of international freight forwarding services in cold chain warehousing, third-party logistics, air freight, sea freight, road freight, warehousing, and container loading. Therefore, we have rounded up the top 10 freight forwarders in Dubai. They are trustworthy, legitimate and highly recommended.
Top 10 Freight Forwarders in Dubai
1. Ravian Shipping Line Dubai

Ravian Shipping Line Dubai is known for its exceptional quality of services. Whether sea or air transportation, they provide reliable and efficient solutions to their clients. Their expertise in cold chain warehousing and container loading services ensures that your goods are kept in the best condition during transportation.
Ravian Shipping is committed to exceeding its customer's expectations, and its team of professionals has the industry experience and flexibility to meet a wide range of logistical challenges. Regardless of the size of your shipment, they can provide you with a personalized solution to ensure your cargo reaches its destination on time and safely.
As a leader in the freight forwarding industry, Ravian Shipping Line Dubai has always maintained a high level of quality and efficiency to provide its customers with an unparalleled service experience. No matter what your needs are, they provide you with full support to fulfill your logistics needs.
Contact us for Freight from China to Dubai
2. Jike Logistics

Founded in Shenzhen, China, Jike Logistics (brand name: Jike) has been solving ocean freight, transportation and supply chain challenges for over a decade. Jike specializes in shipping services from China to Dubai. So if you want to import goods from China, Jike is your best choice! They developed a well-established logistics network to meet the needs of Dubai's customers, including air, sea and express freight, warehousing, packaging, home delivery and more.
Currently, 42% of staff at Jike have more than ten years experience in freight from China to Dubai. They have been working for different shipping projects and different foreign trade corporations from China, no matter what your cargoes are; no matter what shipping method you want; and no matter where your cargo ship to, as long as they are shipping from China, their experts will optimize the best shipping solution for you.
Learn more about Jike Logistics
Contact us for Freight from China to Dubai
3. PAS Clearing Forwarding LLC

PAS Clearing and Forwarding has an extensive network of services covering a vast area in Dubai. They offer several benefits, including customs clearance, import and export documentation processing, import and export by air and sea, Full Container Load (FCL), and LCL (Less Than Container Load). In addition, they offer sea transportation, cargo customs clearance, warehousing and distribution. For overland transit, they also provide transportation services within Europe, the Middle East, the Far East, the UAE, and the Persian Gulf countries.PAS Clearing and Forwarding is committed to helping its customers handle their logistics efficiently and provide comprehensive and reliable solutions for their import and export operations.
Contact us for Freight from China to Dubai
4. M J Shipping Line LLC

M&J Shipping is a privately owned company established in 2018 and is run by the Memons and Janjua families, who have a wealth of experience. With registered offices in the UAE and Pakistan, the company is essential in facilitating international trade between the world's major economies and emerging markets across continents.
Founded with a capacity of 250 TEUs (20-foot equivalent units), M&J Shipping has rapidly expanded to more than 8,000 TEUs and rotates vessels globally.
M&J Shipping is committed to providing its customers with a full range of transportation services and strives to meet their trade needs. Through its registered offices and extensive global network, M&J Shipping provides customers with efficient and reliable transportation solutions that contribute to the smooth running of international trade.
Contact us for Freight from China to Dubai
5. WFF Shipping LLC

WFF Shipping has over 30 years of experience providing freight forwarding and logistics services worldwide. With operations in the UK, China, UAE, Pakistan and Afghanistan, WFF Shipping has a reputation for reliable international freight forwarding and logistics services. In addition, they offer door-to-door services to all major destinations worldwide, providing customers with convenient transportation solutions.
Contact us for Freight from China to Dubai
6. TNA Worldwide LLC

TNA Worldwide has been successfully operating for over 30 years and is a specialized freight forwarder offering a full range of international logistics services. They offer their customers flexible and reliable transportation options through various modes, including ocean, air and road. Whether it's a personal item or a large shipment, they make it easy for you. TNA places a high value on diversification and innovation and is determined to continue to grow and improve.TNA is a subsidiary of the Al-Hamza Group.
Contact us for Freight from China to Dubai
7. CargoGulf Inc

CargoGulf is based in Iran. They have over 25 years of experience as an NVOCC company actively involved in maritime trade. They have experience with renowned companies such as Maersk, Standard Chartered, COSCO, PIL Logistics, NSCSA, etc. CargoGulf is an agent operator for several NVO's in Iran and has offices in Bandar Abbas, Bandar Khorramshahr, Bandar Imam Khomeini, Bandar Bushehr, Bandar Chabahar etc. CargoGulf is dedicated to handling all types of containerized transportation.
Contact us for Freight from China to Dubai
8. W Containerlines Ltd

W Containerlines provides NVOCC and forwarding services to ports in the Far East, South East Asia, the Indian Subcontinent, the Persian Gulf and the Upper Gulf. With its fleet of container vessels and ISO sea containers, W Containerlines' vision is to become one of the foremost NVOCC operators in Southeast Asia, the Indian subcontinent, the Persian Gulf and the Upper Gulf. This goal drives their continuous efforts and development.
Contact us for Freight from China to Dubai
9. Time Log Shipping

Time Log Shipping was founded in 2012 to provide exceptional freight forwarding services to their clients. Presently, they hold an esteemed position as a frontrunner in the realm of shipping, exhibiting remarkable leadership within the industry. Time Log Shipping manages the transportation of air, road and ocean freight to and from destinations around the globe. They pride themselves on their ability to provide customized services to meet the needs of their clients in compliance with international FIATA standards. Customer satisfaction is their top priority, and they strive to provide a first-class experience for their customers.

Contact us for Freight from China to Dubai
10. EMKAY Shipping Lines LLC

EMKAY Shipping Line is an independent service-providing carrier specializing in shipping between Dubai and Mukalla. They currently operate in over 150 ports worldwide.EMKAY Shipping Line employs around 300 people and is headquartered in Karachi with an office in Dubai. They are known for their team of professionals and service excellence and are committed to providing efficient and reliable freight transportation solutions to their customers. Whether a small or a large volume shipment, EMKAY Shipping Line ensures flexibility and efficiency to meet the various needs of its customers.
Contact us for Freight from China to Dubai
This is a brief overview of the top freight forwarding companies in Dubai. These companies are highly respected for their exceptional service and reliability. Whether you need international transportation, container loading, or warehousing and distribution services, these freight forwarding companies can meet your needs. Be confident that with their help, your shipment will reach its destination on time and safely.


Nine Questions you should ask your freight forwarders in Dubai.
When inquiring about a freight forwarder in Dubai, feel free to ask these nine questions when evaluating a freight forwarder's services in Dubai to ensure that they align with your shipping needs and expectations.
| | |
| --- | --- |
| 1. Pricing and Costs: | What is your fee structure? Are there any additional charges, such as extra fees or tariffs, that I should be aware of? |
| 2. Service Quality: | How many years of experience does your freight forwarding company have? Will there be dedicated personnel to oversee my shipment throughout the entire process? |
| 3. Transportation Methods: | Which transportation method is most suitable for my cargo, whether it's sea freight, air freight, land transport, or others? What are the respective transit times for each option? |
| 4. Customs Clearance and Regulatory Compliance: | Can you provide professional customs clearance services to ensure that my goods are legally cleared for entry into Dubai? |
| 5. Insurance | Do you offer cargo insurance? If so, what is the coverage and associated costs? |
| 6. Shipping Timelines: | Can you provide a clear delivery schedule for my cargo so that I can manage my supply chain and inventory effectively? |
| 7. Cargo Tracking: | Do you offer cargo tracking services, allowing me to stay informed about my cargo's whereabouts and status in real time? |
| 8. Documentation and Contracts: | Can you provide transparent contracts and documents to safeguard the interests of both parties? |
| 9. Customization: | Are you capable of offering customized solutions to meet my specific requirements? |
Why choose a freight forwarder in Dubai?
There are many benefits to choosing a freight forwarder in Dubai! Let me explain to you why choosing a freight forwarder is a wise decision:
Freight forwarders in Dubai will be your logistics partner to help you with the tedious cargo transportation business. They have the experience and expertise to handle complex transportation processes and paperwork in Dubai. They can provide expert advice and solutions, whether it's international transportation or local distribution. This will enable you to focus on your core business without worrying about logistics.

Secondly, freight forwarders have worldwide resources and networks. They have strong relationships with airlines, ocean carriers, ground transportation companies, and warehousing and distribution service providers. This allows them to offer you a wide range of options to find the best mode of transportation and price. Whether it's an urgent or large-volume shipment, they can help you achieve the best balance of time and cost.

Freight forwarders in Dubai are extremely important for handling the complex procedures and documents involved in transportation. This includes customs clearance procedures, insurance applications, shipping documents, etc. They know the various regulations and requirements and can ensure that your shipment is transported compliantly. This can reduce your problems and risks and make the entire shipping process smoother.

Freight forwarders can also provide tracking and monitoring services. They use advanced technology and systems to track the location and status of shipments in real-time. This way, you can stay on top of your shipments and anticipate and resolve any potential problems.

Freight forwarders in Dubai usually provide a one-stop shop. In addition to basic cargo transportation, they can handle additional services, including warehousing, sorting, packaging, and distribution. You can easily manage the entire logistics chain by working with a reliable partner.
Freight forwarders in Dubai can provide you with specialized logistics advice and solutions that help you save time and effort, reduce risk, and provide access to worldwide resources and networks. Whether a small business or a large multinational corporation, a freight forwarder is your logistics partner for success. So why not choose a reliable freight forwarder to make your cargo transportation more efficient and smooth?
How do you pick reliable freight forwarders in Dubai?
Choosing a reliable Dubai freight forwarder is essential in ensuring that your goods are transported safely in the Dubai area. Here are some tips to help you select a reliable Dubai freight forwarder:
Qualifications and Licenses

Ensure the freight forwarder has legal qualifications and licenses in Dubai. The Dubai Customs and Transportation Department usually registers and certifies freight forwarders to ensure they comply with relevant regulations and standards.

Experience and expertise

Choose a freight forwarder with extensive experience and expertise. They should be familiar with the logistics environment in Dubai and understand the relevant customs procedures, import and export regulations and delivery requirements.

Reliable Global Network

Freight forwarders should have a stable and reliable network of partners in the Dubai area, including airlines, shipping companies, warehousing facilities and transportation service providers. Their global network ensures that your cargo is handled correctly when transported internationally.

Tracking and Monitoring Capabilities

Freight forwarders should be able to provide real-time tracking and monitoring services for your shipments. They should use advanced technology systems to inform you of your shipment's location and status.

Industry-specific experience

If your cargo belongs to a specific industry, such as medical devices, food and cold chain logistics, it is best to choose a freight forwarder with relevant industry experience. They should understand the corresponding regulatory requirements and unique handling methods.

References and reviews

Check out customer reviews and references for freight forwarders. You can read customer testimonials, online reviews and comments on social media to get an idea of their services' quality and reputation.

Scope of services and capabilities

Freight forwarders should be able to fulfill your specific needs in Dubai. They should have knowledge of Dubai's port and airport operations and be able to provide additional services, including customs clearance, warehousing, distribution and cargo insurance.

Customer Support

Freight forwarders should provide excellent customer support services. They should respond to your inquiries and needs promptly and be able to answer your questions about transportation, customs clearance and delivery.
It is essential to talk to potential freight forwarders. By speaking directly with them, you can better understand their capabilities, workflow and commitment to service. Compare with multiple freight forwarders and choose the partner that best matches your business needs and gives you the most confidence.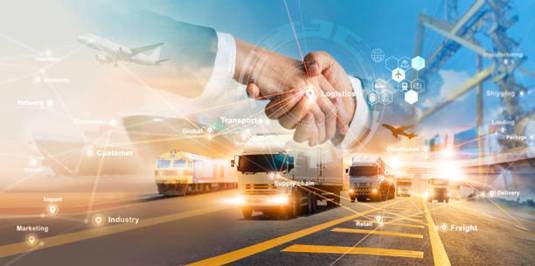 FAQs - Freight Forwarders in Dubai
Q1: Which is the biggest logistics company in UAE?
A: The United Arab Emirates (UAE) boasts several major logistics companies, each with its own strengths. Identifying the "biggest" logistics company can vary depending on specific criteria like revenue, service offerings, or regional dominance. Some of the prominent logistics companies in the UAE include TNA Worldwide LLC, Jike Logistics, and PAS Clearing Forwarding LLC. The choice of the best logistics company depends on your unique shipping needs and preferences.
Q2: Who uses freight forwarders?
A: Freight forwarders play a crucial role in the global supply chain and are utilized by a wide range of businesses and individuals. They are commonly used by manufacturers, exporters, importers, retailers, e-commerce companies, and anyone looking to transport goods internationally. Freight forwarders simplify the complex logistics of shipping, handle customs clearance, and ensure the smooth movement of cargo, making their services valuable to anyone engaged in international trade.
Q3: Why is air freight from Dubai cheaper?
A: Air freight from Dubai may appear more cost-effective due to several factors. Dubai's strategic geographic location as a global transportation hub, along with its state-of-the-art infrastructure, facilitates efficient and cost-effective air cargo operations. Additionally, Dubai benefits from competitive airfreight rates, economies of scale, and high cargo volumes, which can lead to lower costs for shipping goods by air. It's essential to consult with a reputable freight forwarder to explore cost-effective shipping options and understand the specific variables that influence airfreight pricing.
Q4: What does a freight forwarder do?
A freight forwarder is a company or organization specializing in goods transportation and logistics management. Freight forwarders do not transport goods themselves, but they offer different modes of transportation, such as sea freight, rail freight, air freight and road freight. They act as intermediaries and handle the transportation, customs clearance, warehousing and delivery of goods on behalf of their clients.
If you have any more questions or need further information about freight forwarders in Dubai, please don't hesitate to contact us.
Free Freight Quote from China to Dubai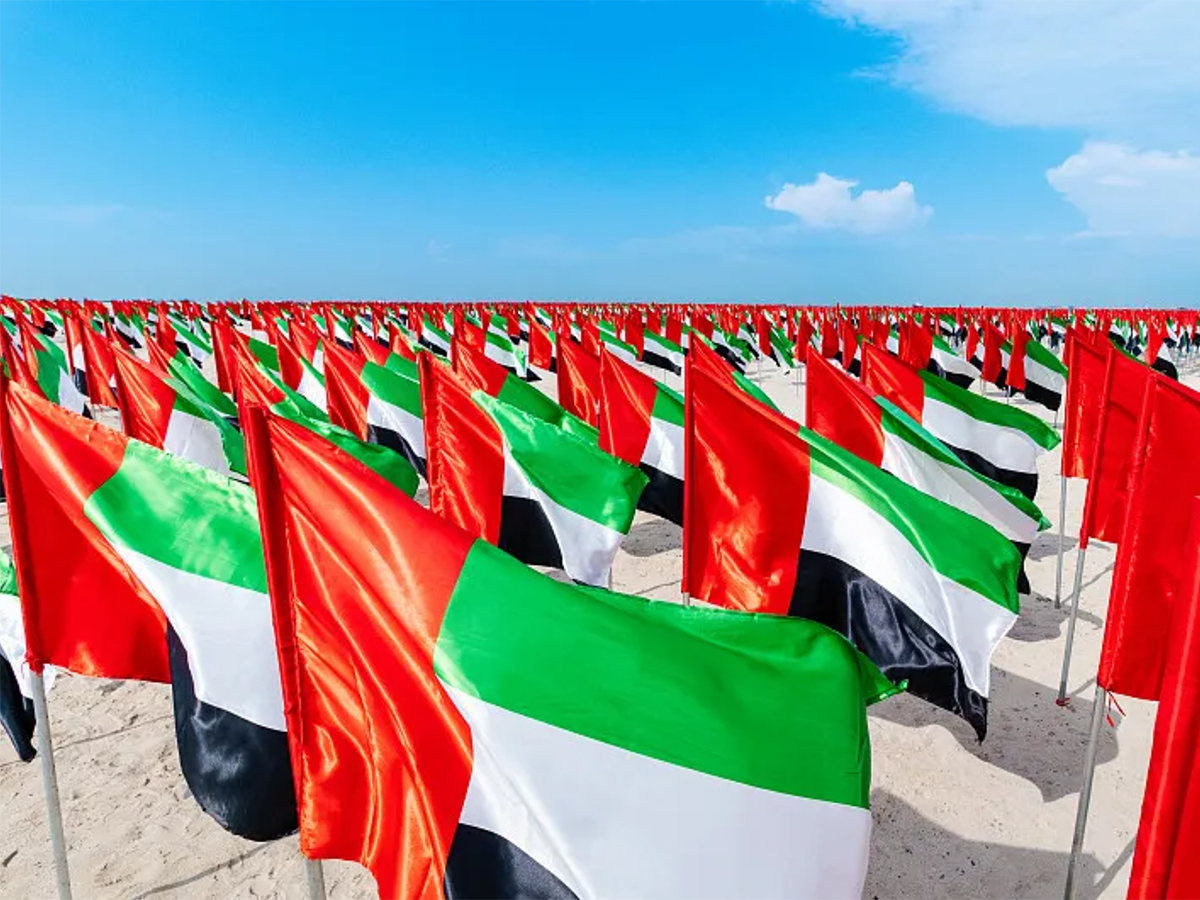 Shipping from China to UAE | We offer the best logistics solution: Air, Sea, Express, Multimodal, Door to Door, Customs Clearance, etc.
2023-01-13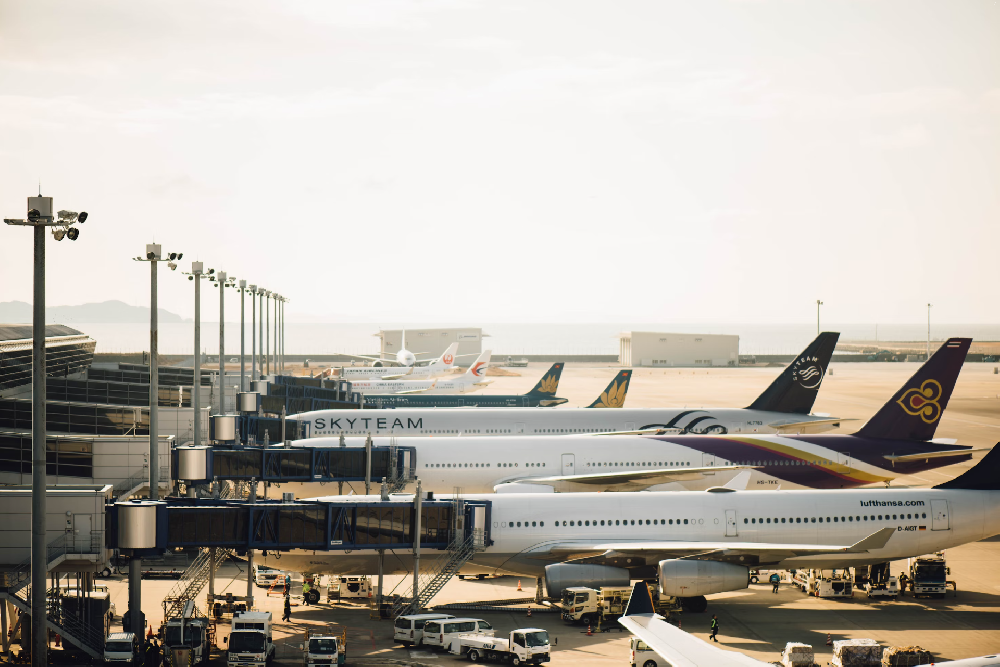 Best prices for air freight from China to all over the world, we offer the best air cargo shipping services. Contact us now and get a free quote!
2022-10-07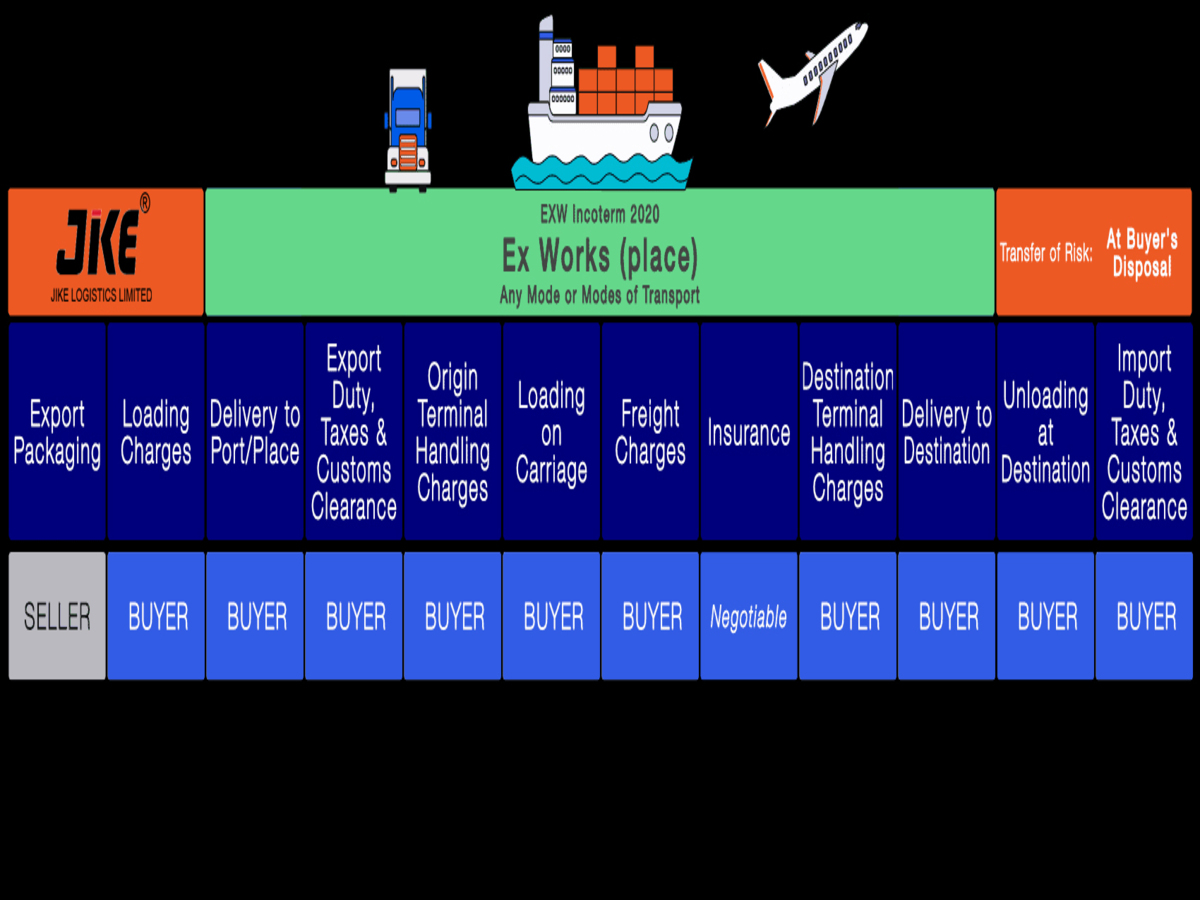 This article provides a comprehensive overview of 'Ex Works', including its definition, when to use it, and practical considerations for both buyers and sellers.
2023-08-25