In this article, you can explore the best freight forwarding companies in Moscow, Russia, and their services. These companies can assist you in delivering your products to your desired destinations on time, offering a wide range of international freight forwarding services.
Highly recommended freight forwarder in Moscow
1. Avion Aero LLC
Avion Aero LLC


(Moscow, Head Office)
Avion Aero LLC is located in Moscow. The company was established by specialists in cargo air transportation and the organization of chartered flights. Air Freight is the most vital point of their company.

The company provides services in the organization of domestic and international multimodal cargo transportation with the involvement of air transport, the organization of cargo and passenger charter flights, flight support, etc.
Their agency network enables them to coordinate door-to-door domestic and international cargo shipments. With competitive pricing and top-notch services, they maintain a strong and steady presence in the market.
Contact us to start your shipment from China
2. Barrus Projects LLC
Barrus Projects LLC


(Moscow, Head Office)
Barrus Logistics LLC, established in 1997, is a 100% privately owned company with 120 employees. They possess unique knowledge and extensive experience in both local and international logistics, offering a range of key services, including Airfreight, Ocean Freight, Rail Freight, Overland FTL/LTL, and Multimodal services. Barrus Logistics LLC serves as a professional NVOCC handling agent.

The company also provides reliable and consistent air freight services. They are dedicated to assisting clients in meeting their air freight deadlines through top-quality service, competitive rates, and a flexible approach tailored to specific requirements. With a comprehensive portfolio of services, Barrus Logistics LLC ensures confidence and reliability in meeting all air freight needs.
Contact us to start your shipment from China
3. eCargoWorld Russia
eCargoWorld Russia


(Moscow, Head Office)
eCargoWorld (eCW), founded in 2010, stands as one of the most rapidly expanding freight forwarding companies. Holding NVOCC licensing and IATA certification, they have maintained their own offices for the past six years, located in Moscow (Russia), Taipei (Taiwan), and Tallinn (Estonia).

eCW provides a comprehensive range of services, including airfreight, sea freight, both domestic and international road freight (with weekly deliveries to Russia), customs clearance (ATA Carnet, DDP, DDU, etc.), as well as warehousing and cargo insurance.

Contact us to start your shipment from China
4. FWD LLC
FWD LLC


(Moscow, Head Office)
FWD LLC, including their expert team as a prominent Russian freight forwarder in Moscow, operates on the foundation of operational excellence. They specialize in delivering tailored solutions for intricate forwarding challenges to their clients, employing cutting-edge methods and technologies. Their service offerings encompass the entirety of freight forwarding services.

Contact us to start your shipment from China
5. JSC Skyfor
JSC Skyfor


(Moscow, Head Office)
JSC Skyfor was founded in 1993 and is a licensed customs broker that incorporates highly qualified specialists, a modern vehicle fleet for various loading capacities, and a secure warehouse near the Sheremetyevo airport. Skyfor JSC offers services in Customs operations at Sheremetyevo (SVO1, SVO2) and other locations in the Russian Federation.
Contact us to start your shipment from China
6. LLC "MGM Logistic" (Moscow, Head Office)
LLC "MGM Logistic"


(Moscow, Head Office)
LLC "MGM Logistics" was established in 2010 and holds IATA certification. They have secured blocks for Aeroflot flights departing from Sheremetyevo and Vnukovo airports, covering nearly all destinations. Additionally, blocks for the summer season of 2018 have already been acquired.

With five sales offices situated in Moscow, they also possess their own warehouse facilities. They offer supplementary packaging services for goods that are vulnerable to theft. This includes options such as packing items in sealable bags or on euro pallets, with photographic documentation in cardboard and stretch film, both before and after packaging.
Contact us to start your shipment from China
7. LLC "OAS Logistics"
LLC "OAS Logistics"


(Moscow, Head Office)
OAS Logistics, LLC, an international company, has been in operation since 2007. They boast an extensive network of contacts worldwide and a sterling reputation. OAS Logistics is a rapidly expanding and highly dynamic company, attributing its growth to the exceptional human and professional resources of its staff, reliable partners, personalized approach, and conscientious consideration of every customer's needs.

As a prominent freight forwarder in Moscow, their collaboration with leading surface, sea, and air carriers enables them to present a flexible tariff system, time-efficient solutions, cost-effectiveness, convenience, and top-notch shipment quality.
Contact us to start your shipment from China
8. NOORD CONNECT LLC, Moscow, Russian Federation
NOORD CONNECT LLC,


Moscow, Russian Federation
NOORD CONNECT is an international freight forwarding company that orchestrates the transportation of goods via land, sea, and air to various global destinations. They function as a full-service logistics provider and have the capability to formulate comprehensive service strategies designed to address specific requirements. This is accomplished by gaining a precise understanding of their customers' internal and external objectives. All of their managers have amassed extensive experience in the forwarding and logistics sector within the former Soviet Republic's European and Asian markets.

Regardless of the destination, NOORD CONNECT guarantees the safe, secure, and swift delivery of your cargo.
Contact us to start your shipment from China
9. Transafe Logistics LLC
Transafe Logistics LLC


(Moscow, Head Office)



Established in 2004, Transafe Logistics, with offices in Moscow and St. Petersburg, operates as an independent, specialized logistics service provider catering to industries such as oil and gas, mining, coal concentration, power generation, and others. They offer a comprehensive suite of services associated with the coordination of supplies, equipment, spare parts, components, and consumables specifically for the aforementioned industries. As a prominent freight forwarder in Moscow, Transafe Logistics brings extensive expertise to every aspect of the logistics process.

Contact us to start your shipment from China
10. JIKE Logistics Limited
JIKE Logistics Limited


(Shenzhen, Head Office)



JIKE Logistics is a prominent global third-party logistics provider. Their services include air freight, ocean freight, road freight, courier service, warehouse, customs clearance etc. Their Headquarters is located in Shenzhen, China, with associated branches and warehouses spanning across China and extends globally.
42% of Jike's team has over ten years of shipping experience between China and Moscow. They've handled various shipping projects in this route. No matter your cargo, preferred shipping method, or destination, as long as your shipments are from China, Jike's experts will find the best solution.

Jike offers good rates without compromising quality. They have contracts with airlines and shipowners, allowing for competitive pricing. They also partner with trusted carriers and agencies in Russia. With their know-how, Jike ensures your shipments are cleared and delivered smoothly, all at a good price.
If you want shipping freight from China, Jike is the best freight forwarder in Moscow.
Contact us to start your shipment from China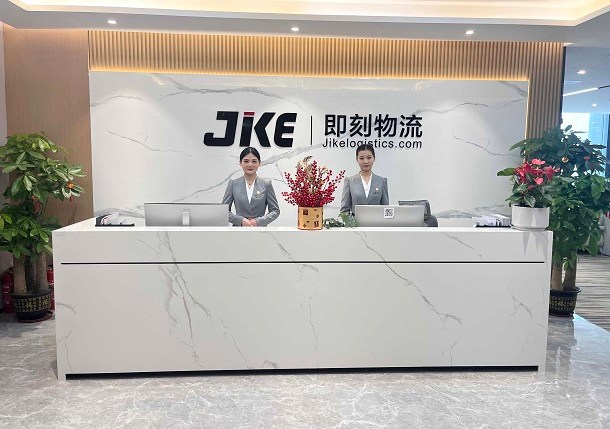 Why Use a Freight Forwarder
1. Freight forwarders typically possess extensive industry knowledge and experience, enabling them to provide professional advice on optimal shipping methods, packaging requirements, customs procedures, and more.
2. Freight forwarders are familiar with international trade regulations and shipping processes. They can help clients avoid potential issues and disputes, reducing risks during the transportation process.
3. Freight forwarders take responsibility for coordinating and arranging the entire process of shipping goods, including selecting the mode of transport, handling documents, tracking shipments, etc. This allows clients to focus their efforts on other core business activities.
4. Freight forwarders often have an extensive international network and resources, enabling them to provide shipping services on a global scale, including a variety of transportation modes.
5. Through the integrated services of freight forwarders, clients can obtain more competitive prices and more efficient shipping solutions, resulting in cost savings.
In summary, choosing a freight forwarder can provide clients with a one-stop logistics solution, helping them efficiently and safely transport goods from the origin to the destination while reducing potential risks and issues during the transportation process.
What does a freight forwarder in Moscow do?
As a professional in the field of logistics, I play a crucial role in freight forwarding. Our primary task is to coordinate and manage the transportation of goods, ensuring they are safely and punctually delivered from the point of origin to the destination.
First and foremost, we are responsible for selecting the most suitable mode of transportation for our clients, which may encompass options such as sea freight, air freight, and land transportation. We formulate the optimal transportation plan based on factors like the nature of the goods, quantity, and destination.
Furthermore, we also assist clients in handling all necessary customs procedures and documentation to ensure the smooth passage of goods through customs, preventing any delays due to paperwork.
In summary, our mission is to assist clients in delivering goods safely and punctually to their destination with professionalism and efficiency while adhering to all relevant regulations and contractual requirements. We serve as professional intermediaries in the process of transporting goods, providing clients with comprehensive logistics solutions.
What you need to pay the freight forwarder in Moscow
The fees associated with entrusting an agent to import goods include but are not limited to the following:
Agency Fee: This is the fee charged by the agency for providing import services for your goods. It is typically calculated as a certain percentage of the value of the goods.
Customs Clearance Fee: This encompasses charges from departments such as customs, inspection and quarantine, and other relevant authorities. The amount varies based on factors like the type, quantity, and value of the goods.
Transportation Costs: These are the expenses incurred for transporting the goods from the exporting country to the importing country. This includes costs for sea freight, air freight, land transportation, and so forth.
Insurance Premium: This covers the cost of insuring the goods to ensure their safety during transportation. It is usually calculated as a certain percentage of the value of the goods.
Loan Interest: If you need to take out a loan from a bank to cover the cost of the goods, you will also need to pay the corresponding loan interest.
Other Expenses: These may include warehousing fees, handling charges, customs duties, and so on.
It's important to note that the fee structures of different agencies may vary, and specific costs should be determined based on individual circumstances.
---
FAQs - Freight Forwarder in Moscow
How to Choose the Right Freight Forwarder in Moscow?
Choosing the right Moscow freight forwarder involves considering factors such as the agent's reputation, experience, and service scope. Evaluating their reliability can be done through methods like referencing customer reviews and understanding the company's background.
How Can the Safety and Timely Delivery of Goods be Ensured?
Freight forwarders ensure the safety and on-time delivery of goods by selecting appropriate transportation methods, providing professional packaging advice, and offering real-time tracking of the cargo's location.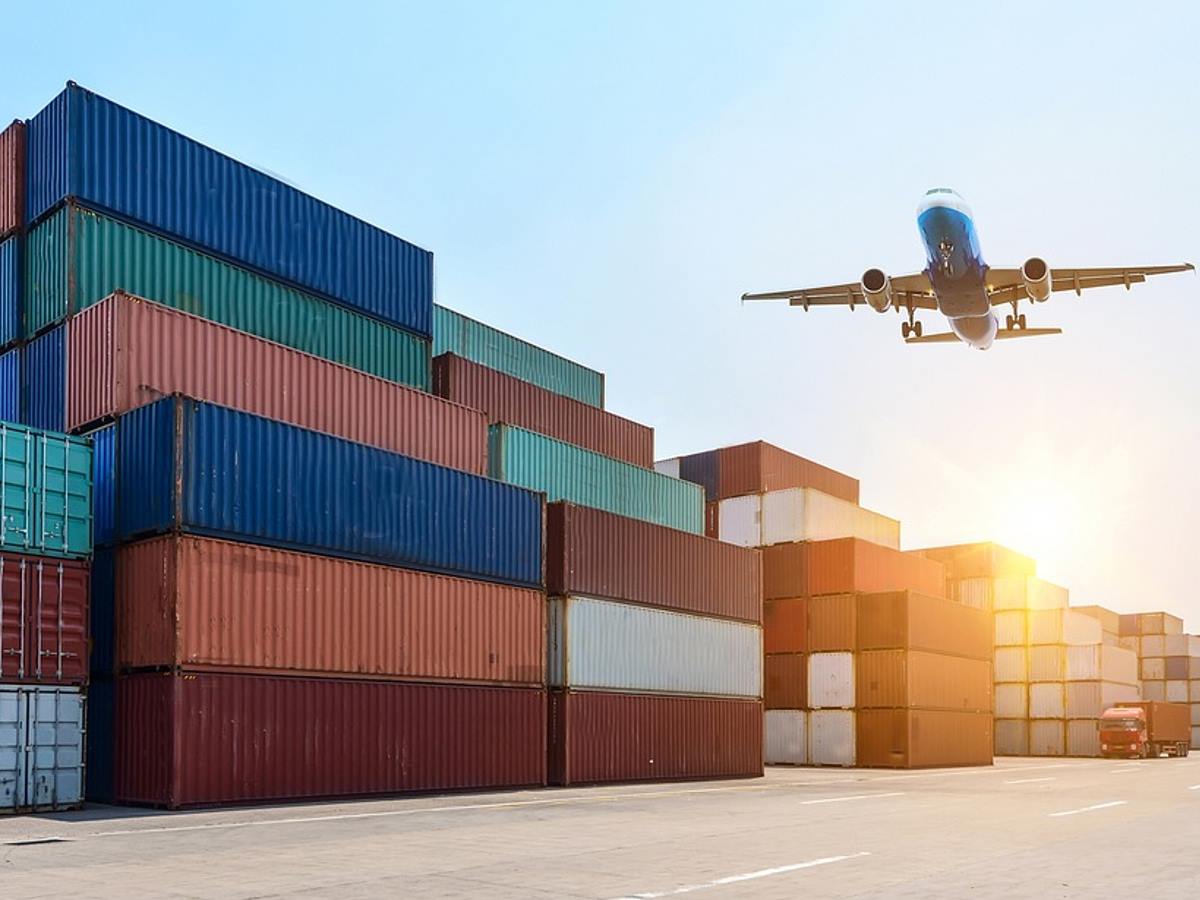 Reliable freight forwarding company recommendations! Top 8 Freight Forwarder in Russia with competitive prices and excellent services.
2023-11-23