International transportation of goods is a complex process involving processing various documents and compliance with the regulations and customs of different countries. Finding the cheapest shipping company from China to Nigeria is even more so. Therefore, it is crucial to work with a reliable freight forwarder. An efficient and cost-effective freight forwarder will handle everything related to transporting your goods, allowing you to focus your resources and time on core business tasks.
However, finding a reliable shipping company and conducting background checks on your own can be very time-consuming. Therefore, our team write this article to help you: we have listed the cheapest shipping company from China to Nigeria with competitive prices that have gained years of experience in the industry, and you can safely trust them without risking your shipment to them.
Top 10 Cheapest Shipping Company from China to Nigeria
Look at the top 10 cheapest shipping companies from China to Nigeria. All these companies have been vetted and scrutinized by their clients. Therefore, you can be confident they are trustworthy and reputable enough to fulfill your needs!
1. COSCO Shipping Line

COSCO Shipping Line is a widely known shipping company. It is known through its branded container business, where these vessels transport heavy cargo from manufacturers to consumers and from point of sale to consumption. As a Chinese government-owned dry bulk operator or carrier, COSCO has a significant market share worldwide, and Nigeria is no exception. As with most Chinese products, COSCO offers very affordable transportation rates. Therefore, it was selected as one of the top 10 cheapest shipping companies from China to Nigeria.
2. JIKE Logistics

Jike Logistics is more than just the cheapest shipping company in Nigeria! It can also be your best freight forwarding in China.
JIKE Logistics is a Shenzhen, China-based logistics company solving challenges in the maritime, transportation, and supply chain sectors for over a decade. JIKE Logistics specializes in airfreight and ocean freight, and their services include road freight, warehousing, packaging, DAP services, DDP services, and door-to-door delivery. They have over 350 network members worldwide, forming a logistics network that spans 150 countries and supports over 39,000 customers. Therefore, it was selected as one of the top 10 cheapest shipping companies from China to Nigeria.
They have cheaper freight since they have yearly contracts with shipping companies and an experienced team in Nigeria; they keep optimizing door-to-door service between China and Nigeria.
JIKE Logistics has made a name for itself with its professional services and well-established logistics network. They have significant advantages in shipping from China to Nigeria and cooperate with more prominent shipping companies, being the most competitive and price-advantageous freight forwarders. If you need freight service shipping from China to Nigeria, Jike deserves your try.
Jike's door-to-door shipping service to Nigeria offers a distinctive feature: clients have the flexibility to choose between "taxes and duties included shipping" or "self-payment of customs duties and taxes." This empowers them to tailor their importing experience from China to Nigeria, optimizing both cost savings and customization to meet their specific requirements.
3. CMA CGM Shipping

CMA CGM Shipping (CMA) is a French ship transportation company with a massive presence as one of the top and largest carriers in the world. With its strong fleet, the company is ranked fourth globally among the world's most successful and sought-after shipping companies in 2023. CMA CGM operates in more than 160 countries, covering 250 routes. With its extensive global network, CMA CGM offers a comprehensive range of shipping services and has a strong reputation in the ocean transportation sector. Whether container transportation, dry bulk transportation, or other shipping solutions, CMA CGM is known for its professionalism and innovation, providing customers with high-quality services and reliable transportation options. Therefore, it was selected as one of the top 10 cheapest shipping companies from China to Nigeria.
4. Eazee Cargo and Haulage

In partnership with its sister logistics company, Lucas Cargo in Guernsey, Eazee Cargo offers its customers services ranging from free advice on sourcing goods and warehousing services to cost-effective transportation solutions and customs formalities. Therefore, it was selected as one of the top 10 cheapest shipping companies from China to Nigeria. Eazee Cargo, a privately owned clearing and freight forwarding company with a grassroots delivery operation in Lagos, is committed to providing its Customers with a full range of logistics support to ensure that their goods are delivered safely and efficiently and that the associated customs formalities are handled smoothly.
Contact the Cheapest Shipping Company from China to Nigeria
5. Maersk Shipping

Maersk Shipping has gained a reputation as one of the largest shipping companies in Hong Kong and Nigeria for its large container shipments in Lagos, Onitsha, Kaduna, Kano, Abuja, etc. Therefore, it was selected as one of the top 10 cheapest shipping companies from China to Nigeria. Maersk Shipping's ships are highly utilized, offering more affordable rates, connecting Nigerian exporters and importers, and linking Chinese entrepreneurs to the world. Establishes the connection.
6. Evergreen Shipping Company

Founded in 1968 and headquartered in Taiwan as a company specializing in transporting perishable cargo, Evergreen Shipping Company enjoys a strong reputation as a distinctive brand in the shipping industry with a large fleet of about 150 vessels. They provide efficient and reliable services for containerized freight or bulk cargo transportation.
7. American President Lines
Founded in 1848, American President Lines is a great shipping company with an excellent reputation and customer base on the China to Nigeria route. It is one of the oldest shipping companies in the world and is headquartered in Singapore. With a fleet of over 150 vessels, the company provides reliable transportation services for trade between China and Nigeria.
Contact the Cheapest Shipping Company from China to Nigeria
8. Orient Overseas

Orient Overseas has a fleet of around 60 vessels, is based in Hong Kong, and has been in the shipping business since 1969. They offer flexible and diverse logistics solutions, including FCL and LCL transportation. Orient Overseas enjoys a good reputation among its customers for efficient operations and excellent customer service.
9. Pacific Basin Bulk Shipping

Established in Hong Kong in 1987, Pacific Basin Bulk Shipping is a ship owner and operator specializing in Handysize and Ultra Handysize dry bulk carriers. As a globally reputable ocean transportation company, they have muscular strength and rich resources on the China to Nigeria route. Pacific Marine will provide excellent ocean transportation services to ensure a high-quality shipping experience.
10. Mediterranean Shipping Company

Mediterranean Shipping Company was founded in 1979, initially as a Mediterranean shipping company. However, over time, it has become one of the top shipping companies in the world. With a fleet of over 400 shipping vessels and headquarters in Italy, Mediterranean Shipping Company has built a reputation for providing its customers with a wide range of shipping services, thanks to its large fleet size and global network. Mediterranean Shipping Company is known for its professionalism and excellent quality of service, both in transporting containers by sea and dry bulk cargoes. This has made it one of the preferred shipping companies for many clients. Therefore, it was selected as one of the top 10 cheapest shipping companies from China to Nigeria.
Contact the Cheapest Shipping Company from China to Nigeria
---
FAQs
1.How do you choose the cheapest shipping company from China to Nigeria?
There are several key factors to consider when choosing the cheapest shipping company from China to Nigeria:
Professional experience and reputation: The first thing to consider is whether the shipping company has extensive experience and expertise in shipping from China to Nigeria. An experienced shipping company can handle cargo types and transportation needs and provide reliable services. You can check company profiles, customer reviews, and industry reputation to assess their expertise and reputation.

Logistics network and coverage: Ensure that the shipping company has an extensive logistics network and range that can provide complete transportation services from the point of origin to the end of destination. They should have partners and agents with whom they have established a good working relationship to ensure the cargo can pass smoothly through the entire transportation process.

Service Quality and Reliability: Assessing a shipping company's service quality and reliability is essential. You can learn about the company's on-time delivery record, complaint handling process, cargo tracking system, and customer support services. A reliable shipping company should be able to ensure that the goods reach their destination on time and provide a good customer experience.

Rates and fees: Consider whether the shipping company's rates and fee structure are reasonable and transparent. Different shipping companies may offer additional freight quotes and surcharges, and you can request quotes from multiple shipping companies and compare them. Please note, however, that a low price alone does not necessarily mean the best option, and other aspects must be considered.

Customs clearance and regulatory compliance: The shipping process between China and Nigeria may involve customs procedures and related regulatory requirements. Ensure that the shipping company has experience in customs clearance and understands the relevant regulations to ensure the shipment passes through customs and enters Nigeria legally.
Choosing the right shipping company requires careful research and comparison. You can talk to several shipping companies to learn about their services and conditions and evaluate them to the above factors to choose the one that best suits your needs.
2.Why do I still need to choose a freight forwarder when many large shipping companies already exist?
Freight forwarders have specialized logistics knowledge and extensive experience. They understand the inner workings of the shipping industry, are familiar with freight forwarding procedures and regulations, and can provide expert advice and solutions. They can help you deal with a wide range of logistical challenges and complexities and ensure the smooth transportation of your cargo.
Integrated Logistics Services
Freight forwarders offer comprehensive logistics services beyond just choosing a shipping company. They can handle the overall transportation arrangements for your goods, including cargo collection, loading, customs clearance, document processing, cargo tracking, and more. With one freight forwarder, you get a one-stop logistics solution that streamlines processes and saves time and effort.
Global networks and resources
Freight forwarders usually have extensive global logistics networks and resources. They have established relationships with shipping lines, airlines, freight forwarders, and other supply chain partners. They can utilize these resources to provide you with the best logistics solutions. They can find the best quality and most economical shipping companies for you and ensure timely transportation of your goods.
Cost and efficiency optimization
Freight forwarders can help you optimize logistics costs and efficiencies by leveraging their industry experience and market insights. They can negotiate better prices and favorable terms with suppliers and carriers. In addition, they can advise you on logistics planning and optimization, helping you to reduce logistics costs and improve overall supply chain efficiency.
Freight forwarders understand international trade regulations and customs requirements and can help you stay compliant. They can handle documentation and customs clearance and ensure compliance with the appropriate laws. Freight forwarders can also provide support and solutions when problems or challenges arise, reducing risk.
In summary, freight forwarders can provide you with all-around logistics support through their expertise, integrated logistics services, global network and resources, cost optimization, and risk management. They can solve various problems and challenges in logistics and ensure safe and efficient transportation of goods.
3.What is the difference between a shipping company and a freight forwarder?
Shipping lines are companies that specialize in the carriage of goods. They own and operate ships and can provide freight forwarding services, undertaking the transportation of goods by sea from the port of origin to the port of destination.
On the other hand, freight forwarders are intermediary organizations providing their clients comprehensive logistics services. Freight forwarders represent cargo owners or importers to contact and negotiate with transportation providers such as shipping companies. They are responsible for handling the entire logistics process of the goods, including cargo collection, packaging, transportation arrangements, booking, customs clearance, document processing, transportation tracking, etc. Freight forwarders work with several shipping companies, selecting the most suitable shipping company according to the customer's needs and requirements, and are responsible for coordinating the entire transportation process.
4.Will a freight forwarder be cheaper than a shipping company?
Freight forwarder's fees are usually based on the scope and complexity of logistics services. On the other hand, shipping lines' fees are mainly related to the actual cost of sea transportation, such as vessel chartering fees, fuel costs, port charges, vessel maintenance costs, etc. Shipping lines' prices are usually related to vessel type, route, schedule availability and market competition.
There is no fixed pattern between the prices of freight forwarders and shipping lines, as they involve different services and fee structures. In some cases, freight forwarders may offer more competitive rates, while shipping lines may offer more favorable rates in others. The best thing to do is to compare with several providers to understand their prices, services, and conditions and choose the freight service provider that best meets your needs.
Learn more about the Cheapest Shipping Company from China to Nigeria.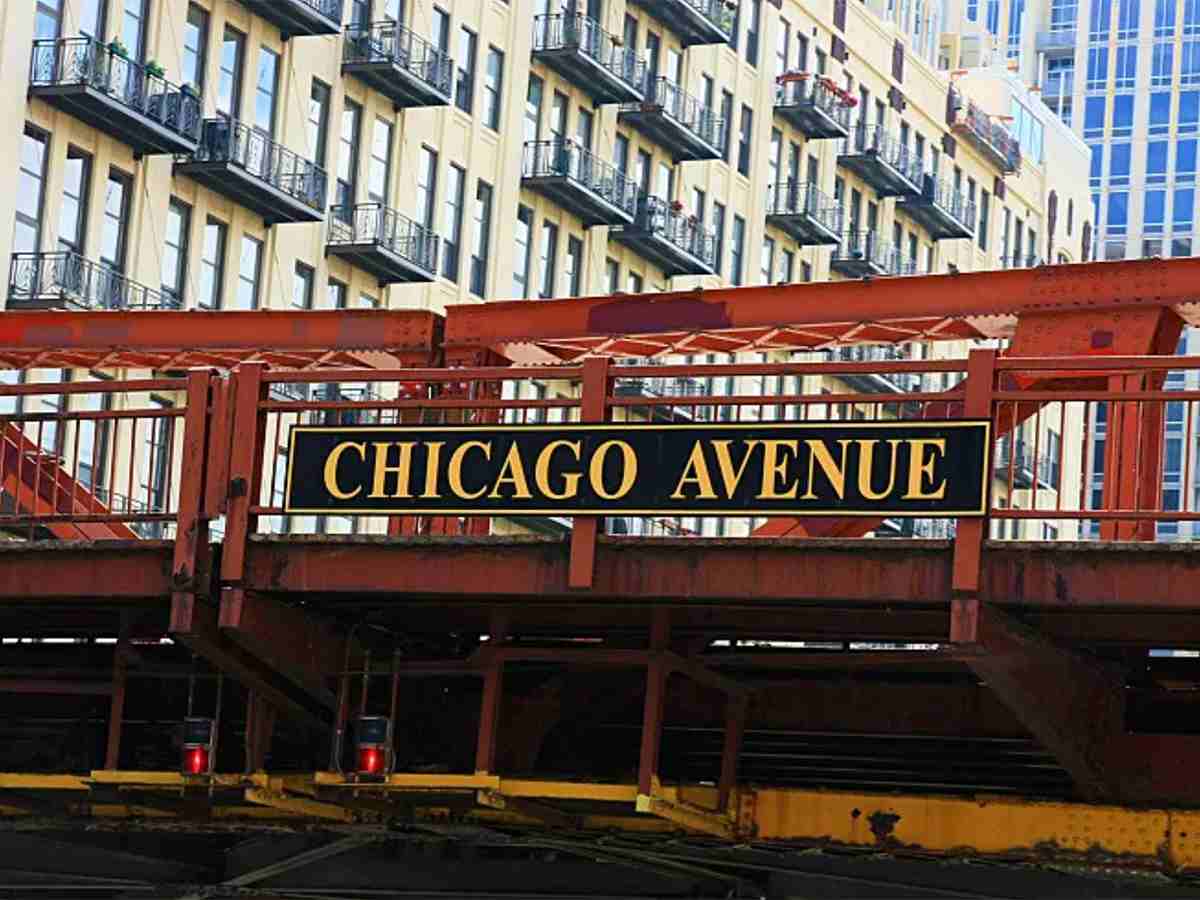 Explore the top 10 freight forwarders in Chicago, driving flawless transportation and delivery with expert supply chain management and global freight solutions.
2023-10-19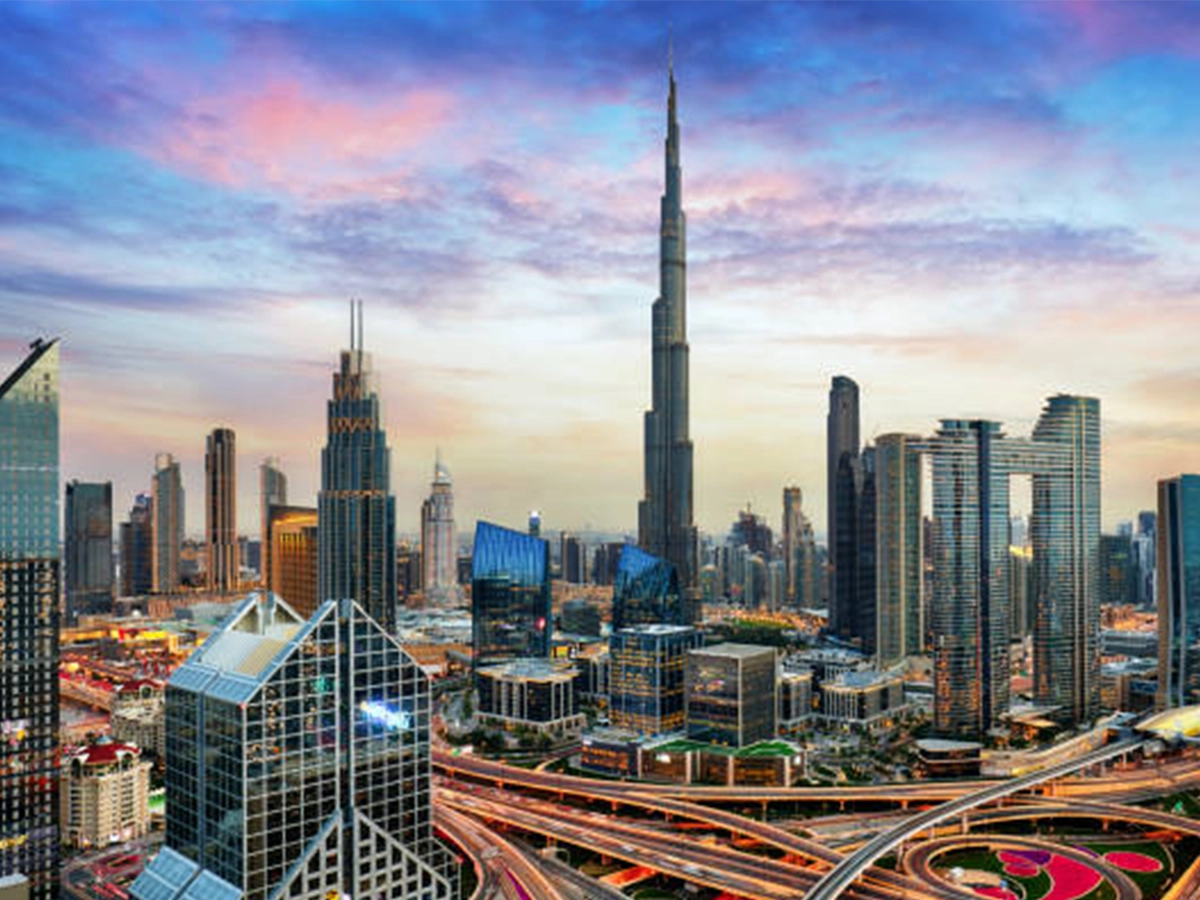 Are you looking for freight forwarders in Dubai? This guide will help you find top ten freight forwarders in Dubai!.
2023-10-19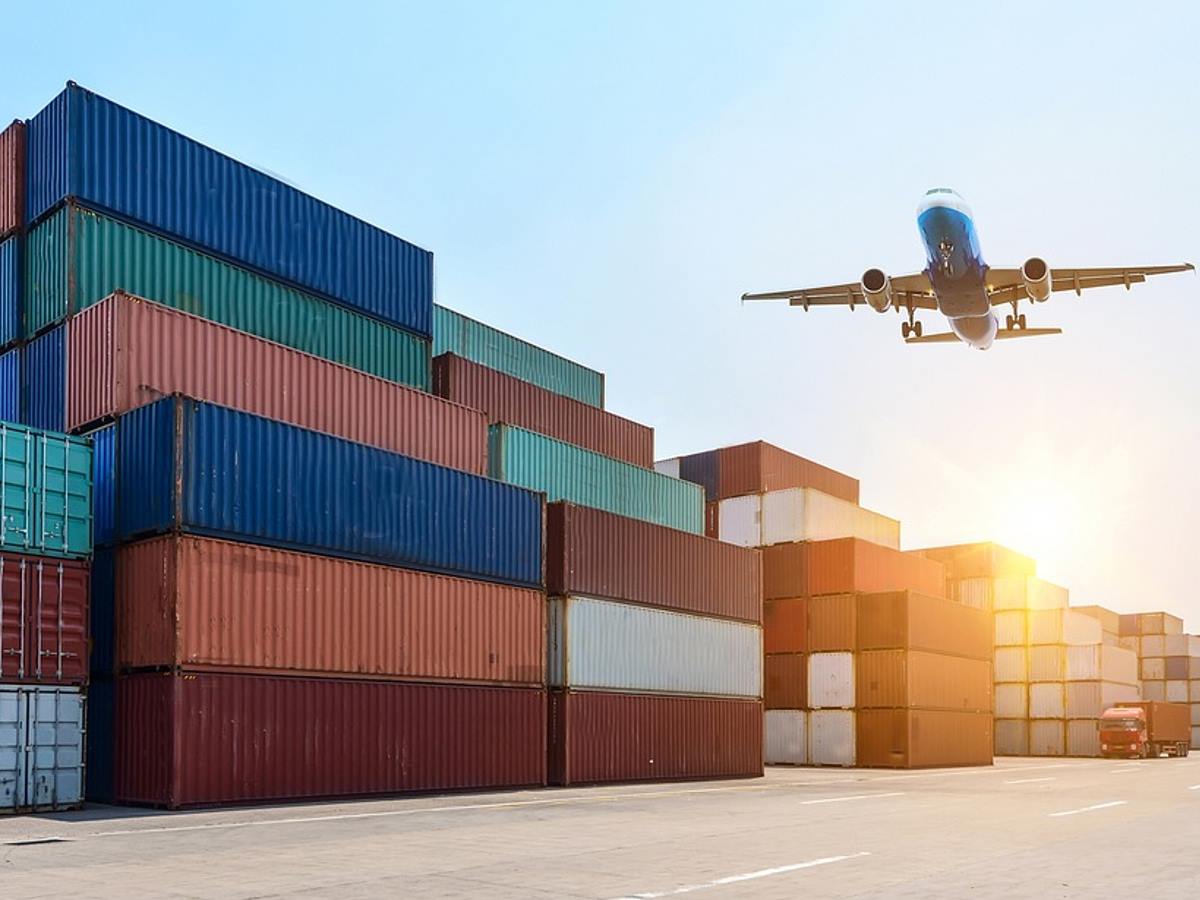 Reliable freight forwarding company recommendations! Top 8 Freight Forwarder in Russia with competitive prices and excellent services.
2023-11-23